King's High Senior Management Team
Dr Stephen Burley - Senior Deputy Head and Deputy Head (Academic)
After taking a first from UCL in English Literature, Dr Burley studied as a postgraduate at Oxford and London, teaching at university and working on outreach and undergraduate admissions. After qualifying as a teacher, he took his first teaching role in Bogota, Colombia, before moving on to The King's School, Canterbury, Sevenoaks, and then, as Head of English, to Headington School, Oxford. He joined King's High in January 2017 as Deputy Head (Academic) where, among many other things, he introduced the Inspire and Boost Programmes, and reformed the school timetable. He is a passionate advocate for creative thinking and intellectual curiosity in education and has promoted this through the Inspire Programme, Create and Curiosity lessons, and Inspire homework and essay competitions. He is the author of numerous educational and academic articles. In 2014, his book Hazlitt the Dissenter was published by Palgrave Macmillan. He has two children and in his spare time he enjoys reading, writing and walking.
s.burley@kingshighwarwick.co.uk
Mrs Shirley Watson – Acting Deputy Head Pastoral and Head of Key Stage 3
Shirley read Geography at Hertford College, Oxford before completing her PGCE at the University of Exeter. She joined King's High in 2010 as Head of Geography, having already lead departments in both state and independent schools. Fully committed to the benefits of outdoor learning and fieldwork, she broadened the opportunities at King's by organising visits to new destinations including Morocco and the USA.
Shirley soon combined her academic role with becoming Head of Year 7, using her teaching experience in preparatory schools to develop the transitional links with feeder schools. Joining the Senior Leadership Team as Head of Key Stage 3 in 2017, she has been responsible for forging the school's relationship with the Diana Award charity thus developing the role of students in peer support through the highly successful Wellbeing Ambassador programme. From Autumn 2020, with the change of headship, Shirley takes on the mantle of Acting Deputy Head Pastoral.
Interests include choral singing, travel off the beaten trail and exploring the British countryside on foot. A typical weekend may include family time, a spot of home restoration, a visit to the RSC theatre and a good, long read.
s.watson@kingshighwarwick.co.uk
Dr Philip Seal - Director of Studies
Philip Seal has a DPhil from Balliol College, Oxford.
Passionate about the future of education, Philip joined King's High in September 2017 with a brief to encourage creative thinking and intellectual curiosity across the School. In his work as Director of Studies, Philip's role is to ensure that students at King's combine their classroom learning with the generation of new ideas and the pursuit of personal academic interests. With oversight of the Inspire Programme, Philip ensures that King's is a place where students have the opportunity to attend trips, talks, and a wide range of activities, all designed to pose challenging questions and spark new ways of thinking.
Beyond school, Philip is a published poet and keen walker of the Cornish coastal path.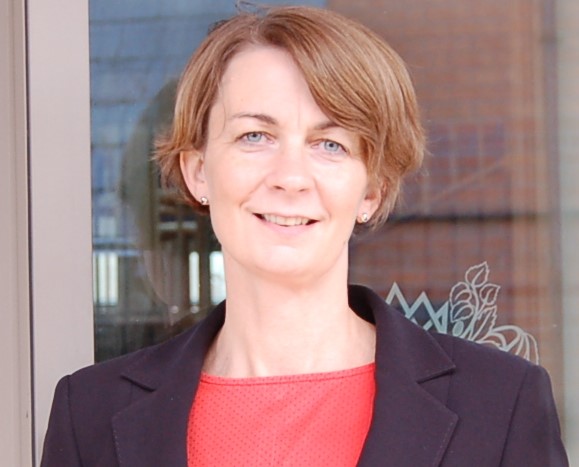 Mrs Charlotte Murphy – Head of Sixth Form
Charlotte studied French at Royal Holloway, University of London, her main interest being the study of French Literature. On graduating, she went to Paris Descartes University to study for a Maîtrise de français langue étrangère while also gaining a PGCE in England. Charlotte first taught in Northamptonshire before moving to Bourges, France for three years to work in industry and also at the Chambre de Commerce.
On returning to England, Charlotte taught in Coventry at an all boys school before moving to King's High in 2008 as a Language Teacher. In 2015, she became Head of Modern Foreign Languages before becoming Head of Sixth Form in 2018. Charlotte has enjoyed both the academic and pastoral side of her work and strongly believes that everyone can reach their true potential through hard work, self-belief and self-compassion.
c.murphy@kingshighwarwick.co.uk
Mrs Celia Tedd – Head of Key Stage 4
Celia studied Classics at Trinity College, Oxford where she was also a choral scholar. She completed her Masters in European Cultures at Birkbeck College while undertaking her PGCE at King's College London. She taught Latin and Greek at King's College School, Wimbledon for over a decade, with key roles in the school's pastoral team during a period of significant development.
Since moving to King's High as Head of Key Stage 4 in 2018, she has loved the energy of such a forward-looking school. She continues to teach Latin as well as the Create, Curiosity and PSHEE programmes.
Celia is keen to promote positivity and growth mindset within the Key Stage, and when she is not chatting to the girls about anything and everything, can be seen out in all weathers with the KS4 running club.

Mrs Jenny Parkinson-Mills – Director of Educational Innovation
Jenny studied Natural Sciences at Jesus College, Cambridge, where she was also an academic scholar. Her first teaching post was at Oakham School where she was a resident tutor alongside her teaching role. She then spent nine years at King Edward's School, Birmingham, where she was both Head of Chemistry and Head of Science, taking the science department through a change from A Levels to the IB and the building of new science facilities.
Jenny moved to King's High in 2019, taking up the new post of Director of Educational Innovation. Her role is to continually develop and lead innovation in the teaching and learning that goes on in the King's classrooms. Keeping abreast of the latest developments in academic research, Jenny ensures that the staff and pupils benefit from training in many areas, from Character Education to learning how to learn. She is passionate about educating the "whole pupil" ready for their lives beyond school – developing thinkers, inquirers, risk-takers and knowledgeable young women.
Jenny also leads on the use of technology to enhance the more traditional methods of teaching – rolling out the Bring Your Own Device (BYOD) Scheme in September 2019 and coordinating the remote learning in the recent school closures.
j.parkinson-mills@kingshighwarwick.co.uk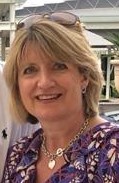 Mrs Sarah Didlick – Director of Co-curricular and Operations
Sarah comes from a family of teachers and knew from a young age that she wanted to enter the profession. With a passion for food, nutrition and cooking she wanted to pass on her skills to a new generation.
Following a BEd (Hons) at Worcester College of Higher Education, Sarah started her career at St Augustine's RC High School in Redditch in 1988, teaching Home Economics. In her 19 years there she went on to become Assistant Head of Sixth Form, Special Educational Needs Co-ordinator and Deputy in the Technology Department.
In 2007, Sarah joined the Team at King's High as Head of Food Technology, teaching every pupil in the school. In the intervening years she expanded the Department and was instrumental in keeping A Level Food Technology on the curriculum.
Today, Sarah is Director of Co-Curricular and Operations and part of the Senior Management Team at King's High.
Sarah remains as passionate about providing opportunities for all students to develop their skills as she was in the early days. She enjoys seeing students flourish as they move through their school years and ultimately prepare for the next stages of their lives as they leave from Upper Sixth.
She is mother to two boys and enjoys cooking, travelling along with keeping fit.