Lizzy helps England to 2-1 victory over Ireland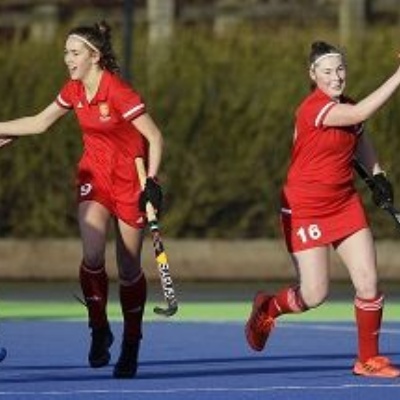 Lizzy is progressing through the England Hockey Girls' Programme. Playing for England U18s, Lizzy was part of the winning team against Ireland, in the first test matches of the year.
England Girls' Head Coach, Sarah Kelleher commented: "It's great to get started with playing international games and to see where the squad and individuals are in terms of their development and in preparation for the Europeans in Russia this July.' England success comes on the back of Lizzy being named U17 Mercia Lynx player of the tournament last summer. As well as contributing to King's High hockey success, Lizzy plays for Stourport Hockey Club in the Investec National League North Division.
.