Wellbeing Blog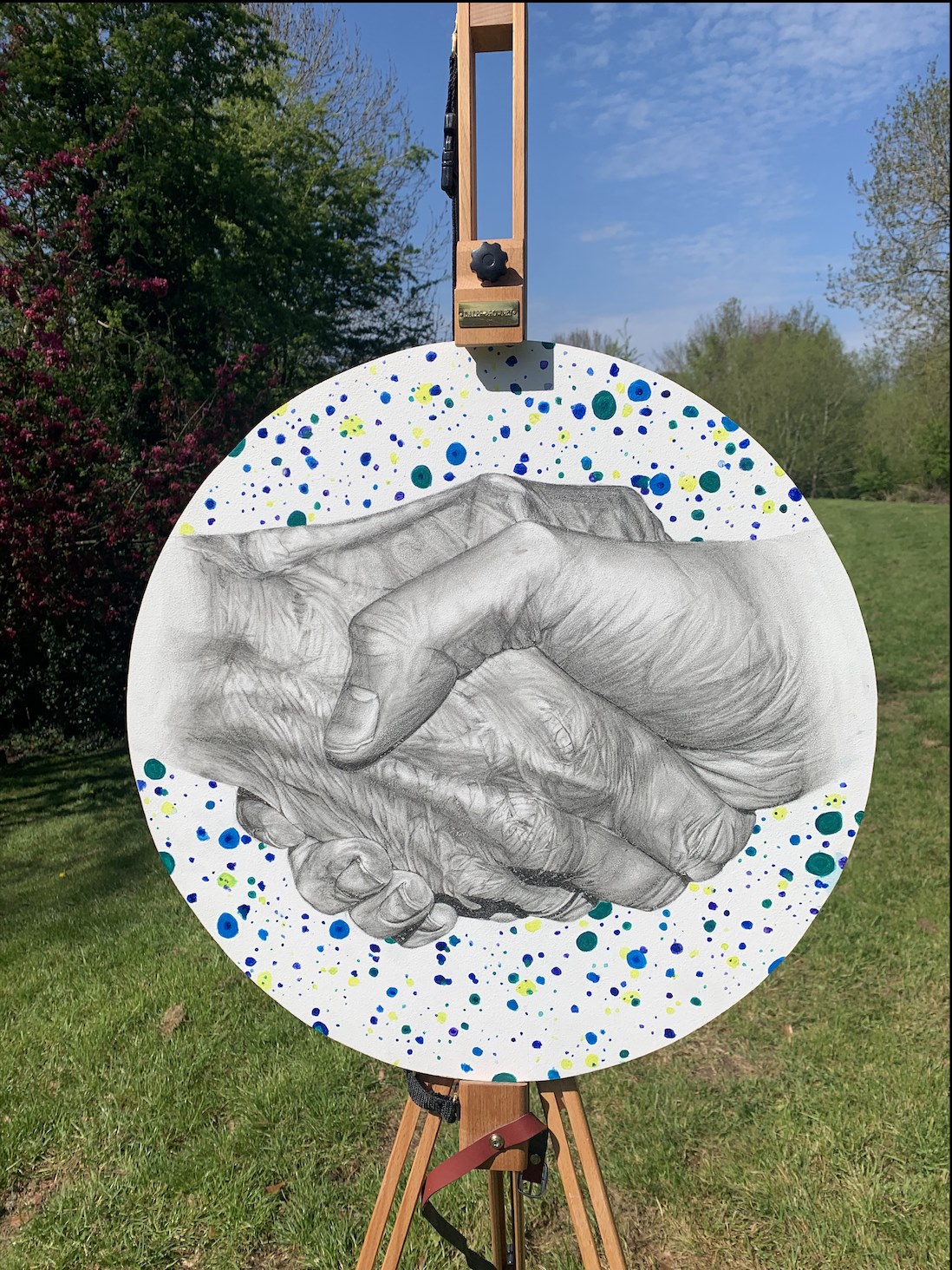 Wellbeing Mentor, Emma Williams shares our weekly wellbeing blog with the King's High community.
March 2021
Conscious Competence Model of Change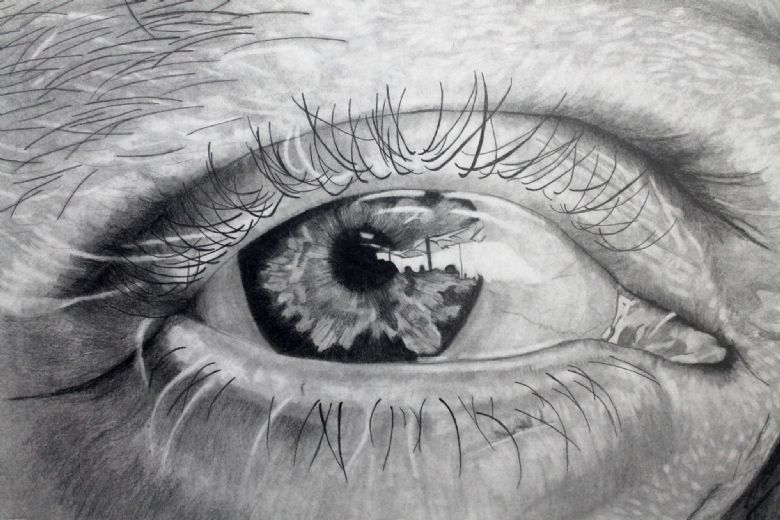 When we are looking to change or learn new skills, or even help someone else to do the same, it is really helpful to understand that there are always steps to take in order to make change possible. Having a model to refer to is always helpful.
A model I really like and find beneficial when I think about personal change or I see others trying to implement change is the 'Conscious Competence' model. Although the origins of this model are disputed, it is thought that this model was developed in the 1970s by a student on a training programme.
The model focuses on these four clear stages and the interplay between them:
Unconscious incompetence
Conscious incompetence
Conscious competence
Unconscious competence
So, this is a very brief profile of the model which hopefully you will find useful.
The model begins with unconscious incompetence – an unknowingly and blissfully ignorant stage – where we do not know what we do not know. However, as we progress in life we might begin to realise that there are certain patterns that are not helpful or not working for us, or we realise we must learn a new skill in order to progress in life. This realisation can feel quite uncomfortable especially if it is a behaviour we recognise that we would like to or need to change. We may be or feel quite vulnerable at this stage as we realise we need to change or develop. A good practical example of this might be learning to drive. We do not appreciate what we do not know until we are about to start learning to drive; then we begin to think of all that we need to know in order to learn to drive a car safely and that can be a challenging time.
A part of the change process that helps us to move forward is acceptance; being in a state of 'knowing' and 'accepting' that we need to change, learn or do things differently.
So, then we move forward into the conscious incompetence stage. Here we will be aware that change is necessary and becoming more aware of what we need to do to make that change happen. Although the old behaviours/patterns are still there, and this are still the automatic path taken or the path of least resistance.
Through a process of repetition and commitment, we have achieved this state of recognising our need to change or learn, and now we need to commit to doing whatever needs to be done. Repeating and practising until the change becomes second nature, we are then in the state of conscious competence; we commit to the new 'way of being', but we still at times have to remind ourselves of that choice.
We now come to the final state known as unconscious competence; we have changed, or learnt the new skill, we automatically behave differently, and incorporate this new behaviour, attitude and/or value as unconsciously part of who we are (these now just seem natural to us and easy).
This model is certainly helpful as a simple structure around which we can assess where we are in a change process; and it is also helpful to remember that change takes times and effort. We need to make a conscious commitment towards whatever it is we wish to change, develop or learn, in order for this to become our reality.
7 Tips to a Kinder You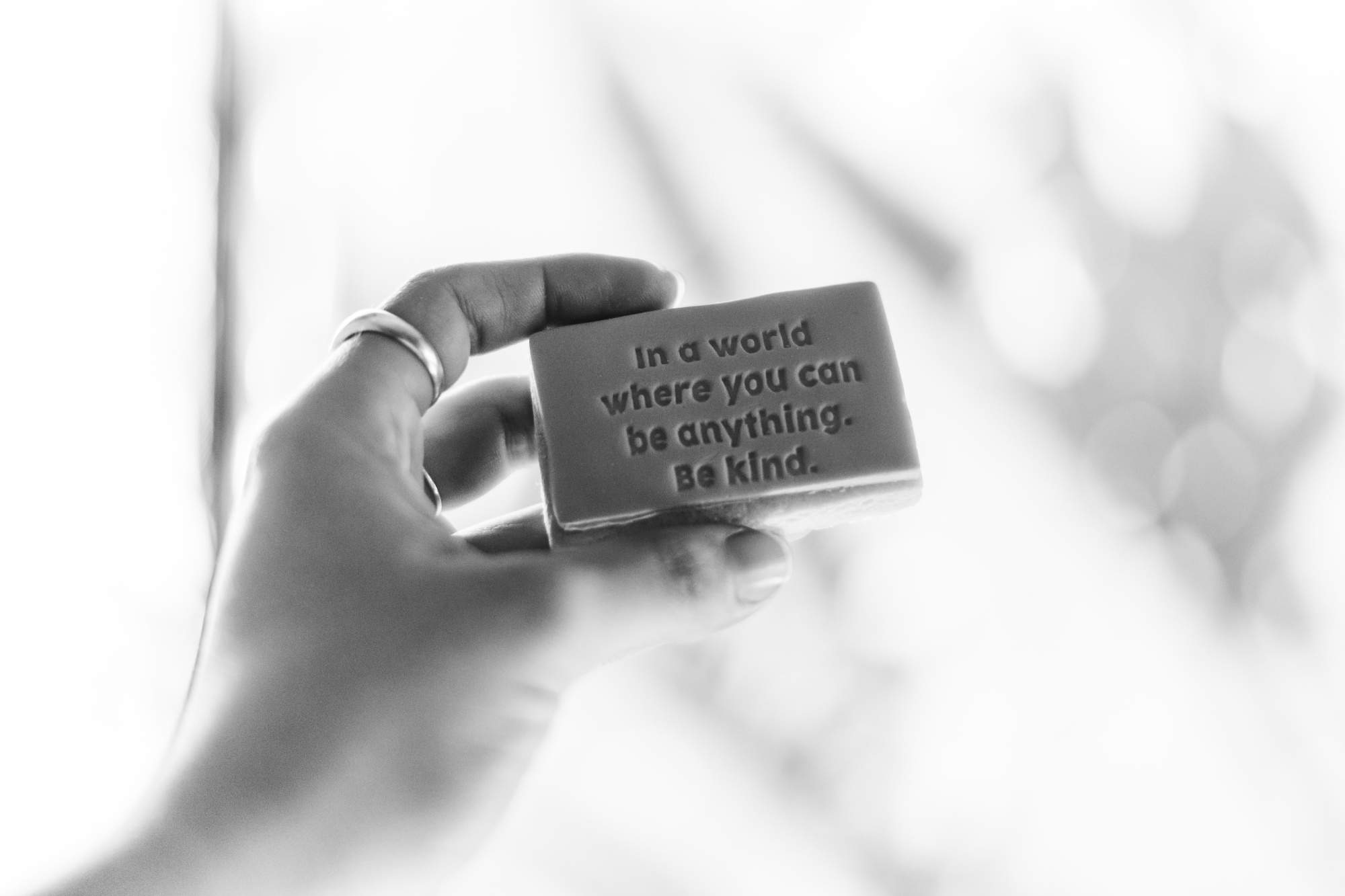 Put dates on the calendar and plenty of reminders to stay in touch, or get back in touch with friends and family and arrange some meet ups for when lockdown lifts.
Get some new stationery, new pens and pencils, some coloured post it notes for your desk/homework space at home. Frame a photo of a much-loved pet, or a wonderful holiday memory to sit on your desk. Fresh flowers are always a mood booster too.
Write a 'real' letter to a friend, there is much to be said in favour of real letter writing, it is becoming a thing of the past, yet the process is extremely satisfying and very much a positive wellbeing exercise…maybe send out some Easter cards with an edifying message inside.
Good lighting is essential to maintain motivation when working at your desk, so maybe have a desk lamp to light up your work area. At the same time, it is also good to think about creating a calm and peaceful space in your room, so perhaps have another space which is more calmly lit, maybe with a night light to encourage you to relax after you've done your homework.
Make a pledge to get to know someone new at school. We can still keep our old friends and get to know new people too. Making new friends and new connections is healthy and good for our wellbeing.
Make a commitment to talk less and listen more, of course this is not suggesting that you talk too much!! More that when we are talking, we are not able to listen and listening often reveals more to us than talking does. Being a good listener is good for our wellbeing as it encourages us to care more for others and for ourselves.
Commit to smiling, smile at someone different every day. Maybe write a little reminder in your planner. Smiling has a 'knock on' effect and always has a positive effect on our own and other's wellbeing.
Best wishes and take care of yourselves.
Emma
Fatigue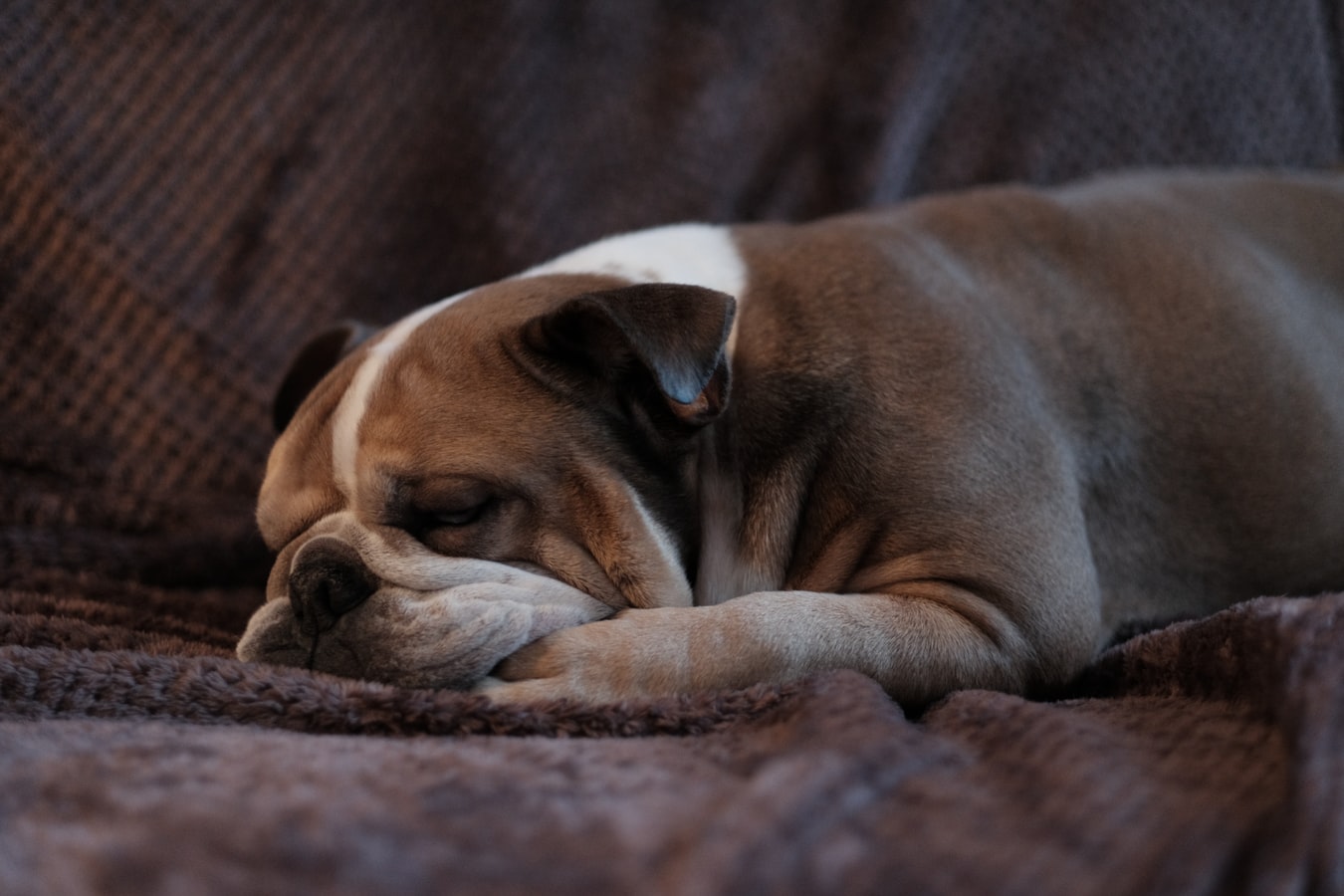 Fatigue can affect us all, and it's not just a matter of not getting enough sleep. There are actually three types of fatigue: transient, cumulative, and circadian;-
Transient fatigue is an acute form of fatigue brought on by extreme sleep restriction or extended periods without sleep over 1 or 2 days.
Cumulative fatigue is fatigue which is brought on by repeated episodes of sleep restriction – maybe more mild or extended hours of being awake over a series of days.
Circadian fatigue refers to the reduced performance during the night-time hours, particularly during our "window of circadian low" (WOCL) (which is the time our bodies are programmed to sleep, when everything slows down – this is usually between the hours 2am-6am)
Research shows we take time to recover from an accumulation of sleeplessness. Something to bear in mind is that a "sleep deficit" can take many days to recover from, rather than just one good night's sleep.
Being tired can affect us is many ways such as decreased reaction time, reduced attentiveness or ability to focus, impaired memory and a sense of withdrawn or low mood. Getting enough sleep is essential to functioning well and feeling our best.
Sleep Hygiene Tips: -
Avoid caffeine, which is a brain stimulant. Having caffeine after 3pm can make it harder to sleep at night. Switch off mobile phones, computers and TVs at night. If possible, keep these out of the bedroom altogether – there is much researched evidence which demonstrates that Wi-Fi stimulates brain activity, which can contribute to not sleeping. Also playing games and chatting online eats into sleep time, making it hard to function the next day.
Sleeping during the day can make it harder to get to sleep at night. Keep naps to 20 minutes, and don't nap too close to bedtime. Try going for a walk instead.
Try to make the hour before bedtime calm and relaxing. Avoid exciting or upsetting activities, such as electronic games and TV. A regular bedtime is best and sleep is best in bed, not on the sofa or in a comfy chair.
Try to encourage good sleep habits and daily physical activity. Teenagers need about 9¼ hours of sleep each night and at least 60 minutes of physical activity every day. Looking at 'Sleep Hygiene' is very popular at the moment. The National Sleep Foundation have some useful information on this, you can access their website HERE.
Also, the TED talk HERE from Professor Russell Foster (Chair of Circadian Neuroscience - Brasenose College Oxford) is interesting.
Why the Rush?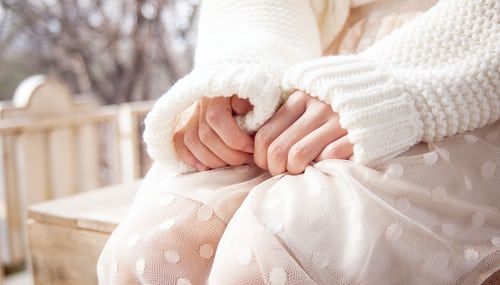 Anxiety symptoms can have a huge impact on out day to day life, for example, an anxious person might go out of their way to avoid feeling anxious and/or the distressing experiences that cause them to feel anxious. Essentially anxiety is a natural reaction to worrying about something, that could be a 'real'potential threat or a 'perceived' potential threat. Often, we feel anxious as we think about or try to cope with a future event that we think will be negative or have a negative outcome. Real threats are often much easier to deal with than perceived ones.
Our bodies are brilliantly designed to deal with real threats, and when our Fight, Flight or Freeze (FFF) defence system is activated, our sympathetic nervous system kicks in, adrenalin in released, which activates all the necessary changes in our bodies that help us to deal with the threat or immediate danger. Such as rapid heart rate, sweating, heightened senses, rapid breathing, decreased awareness of pain, increased strength and performance, dilated pupils, feeling jittery or shaky.
These are all really useful responses and help prepare our bodies to deal really quickly with the threat or danger. Once the threat or danger has passed, the parasympathetic nervous system kicks in restores and restores our body to a state of calm. PHEWWWW!!!
However, what is annoying and often inconvenient is when the FFF is activated and the sympathetic nervous system kicks in when there isn't really any obvious reason for us to feel threatened.This can make us feel awful! It gets more difficult for us to return to calm as we keep paying attention to the feeling of a perceived potential threat, we then might start to look for (unconsciously, mind you) all the evidence we can find to tell ourselves that there is in fact something to fear. By the way we all do this at times, we can all feel anxious when we don't know why, this is a normal part of our lived experience, and it's good to practice what we might do, when we do – if that makes sense.
One way to determine whether a threat is real or not is to check it out with others. Ask other people if there is anything to worry about, they may be able to help you to work out what's on your mind.Ask someone you trust and see what they think, if there is genuinely something to worry about then ask them for help, or someone else if they are not the right person.
Another question might be worth asking yourself – 'Am I able to cope with this on my own?' If not, can I ask for help, one thing that is never helpful is keeping it all bottled up, keeping quiet just makes you feel worse. It's ok to say 'I need some help with this'. A problem shared is a problem halved, even if you are not sure what the problem is.
Everyone feels anxious about doing things they fear, most people feel anxious sometimes and they don't know why. Whatever the reason, the important thing to remember is that you can learn skills that help you to feel calm again. There are some information sheets available which explain these coping skills in more detail, if you would like more information please email me and I can send you out some resources, or we can have a chat and I can help teach you these skills. Here is a one tip to take away with you that is always helpful, whatever the reason for the adrenalin rush:
Breathing: By really slowing down your breathing, particularly your outward breath after holding it in for a few seconds, and using calming and relaxation techniques, it really can help to reduce your anxiety, you can switch on the parasympathetic nervous system and return to calm…Phewwww!!!
February 2021
Meeting our Needs in a Modern World

Apart from the obvious human survival needs of air, water, food, sleep, shelter and clothing, we also have basic living needs that must be met in order for us to function and feel well. There are many ideas and theories about our basic or primal needs, and today I wanted to explore some of the more widely accepted ones. It is surprising how many of us aren't meeting these needs in our everyday pressurised lives, most of us are bathing in stress and living to achieve the end of an endless to-do list.
Check in with yourself and ask yourself these nine simple questions – are each of the following needs being met in your life? We all need, to varying degrees, to:
give and receive attention
experience a mind/body connection
have a sense of purpose and goals which give meaning to our lives
feel connected to and part of a wider community, and make a contribution to that
have a sense of some control and influence over at least some of the events in my life
generally, feel safe and secure day to day
have an ability to feel intimate/connected to at least one other human being
have a sense of status, to be recognisable and appreciated for our role in life
experience challenge and creativity
If these basic living needs are overlooked, then there is always a danger that we will attempt to have them met by other means, in an unconscious effort to fill the gaps that these unmet needs leave; often this will lead to a depletion of other needs, the direction generally being a negative one.
An example might be someone who is not getting their need to give and receive attention met might start to behave in negative ways that draw attention to themselves in order to meet that need. The trouble is because the behaviour appears to others as negative it gets them attention, but the wrong kind of attention, and they end up feeling unapproved of in life, which just depletes one of their other needs; the need to have a sense of status, to be recognisable and appreciated for our role in life.
Another example might be someone who lives alone (this is especially true at the moment) and hasn't socialised with anyone for a while, might start to become very withdrawn, and fear going out again, so their need to feel connected to and part of a wider community, and make a contribution to that will not be met, which in turn may cause them to feel isolated, alone and probably very anxious and then their need to generally, feel safe and secure day to day is also compromised.
Can you see the pattern – how one unmet need leads to further depletion, and the downward spiral effect. We obviously will have days when several of these needs aren't met and that's quite normal, but as an overall view of our lives we want to be able to say at least some of the time, most of these needs are positively met in one way or another, even if not all at the same time. So, if they aren't being positively met already, then maybe putting something in the diary which ticks a box or two would be a positive step.
Social Media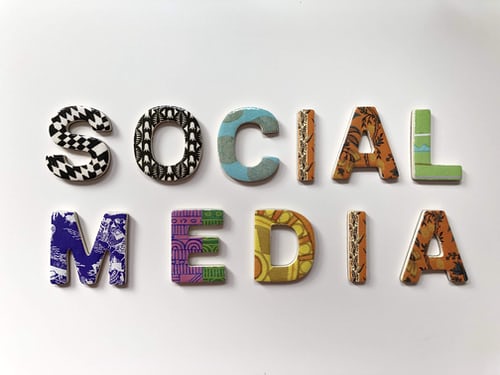 According to some reports, around 40% of the world's population use online social media – spending an average of two hours every day - sharing, liking, tweeting and updating on platforms such as Facebook, Twitter, Snapchap, and the list goes on. This breaks down to around half a million tweets and Snapchat photos shared every minute. Whether we like it or not, these platforms are hugely influential in our lives.
Social media is still relatively new to us, and trustworthy research findings are limited. However, what is beginning to emerge from the data is that there is a cost to our wellbeing, as well as the promoted benefits of technological progress.
Research does show that there are some negative effects from extensive use of social media in the following areas of life:-
STRESS
MOOD
ANXIETY
DEPRESSION
SLEEP
ADDICTION
SELF-ESTEEM
WELLBEING
RELATIONSHIPS
ENCOURAGES COMPARISON AND ENVY
LONELINESS
It would be wrong to say social media is universally a bad thing, because it clearly adds many benefits to our modern day lives, and there is still not enough known yet to draw absolute conclusions. However, from the limited research available, evidence does demonstrate that use of social media affects people differently, depending on environment, pre-existing conditions and personality traits.
As with many temptations of this modern age, excessive use for some individuals is probably not advisable. Being aware of the effects and encouraging each other to use these platforms responsibly helps us all live happier, healthier lives in this predominantly digital age.
Always asking ourselves the question. 'Is what I am posting, liking, commenting on or watching helpful to me, and to those around me?' is definitely sound advice.
Further advice would certainly be to limit time spent on social media and encourage more 'real time' to be spent relating to people in the flesh, so obviously at the moment these people need to be within your 'bubble' and we do need to adhere to the government regulations. BUT we need to remember we are relational beings and have an innate need to be part of a community. Spending quality time with others is essential to our wellbeing and, although it isn't possible to meet up physically at the moment, please try to keep this in mind for the future. Maybe planning ahead for some days out as soon as we are able, to keep in a positive mindset regarding the future, and to really hold on to your hope for a speedy resolution.
How Do you Prioritise?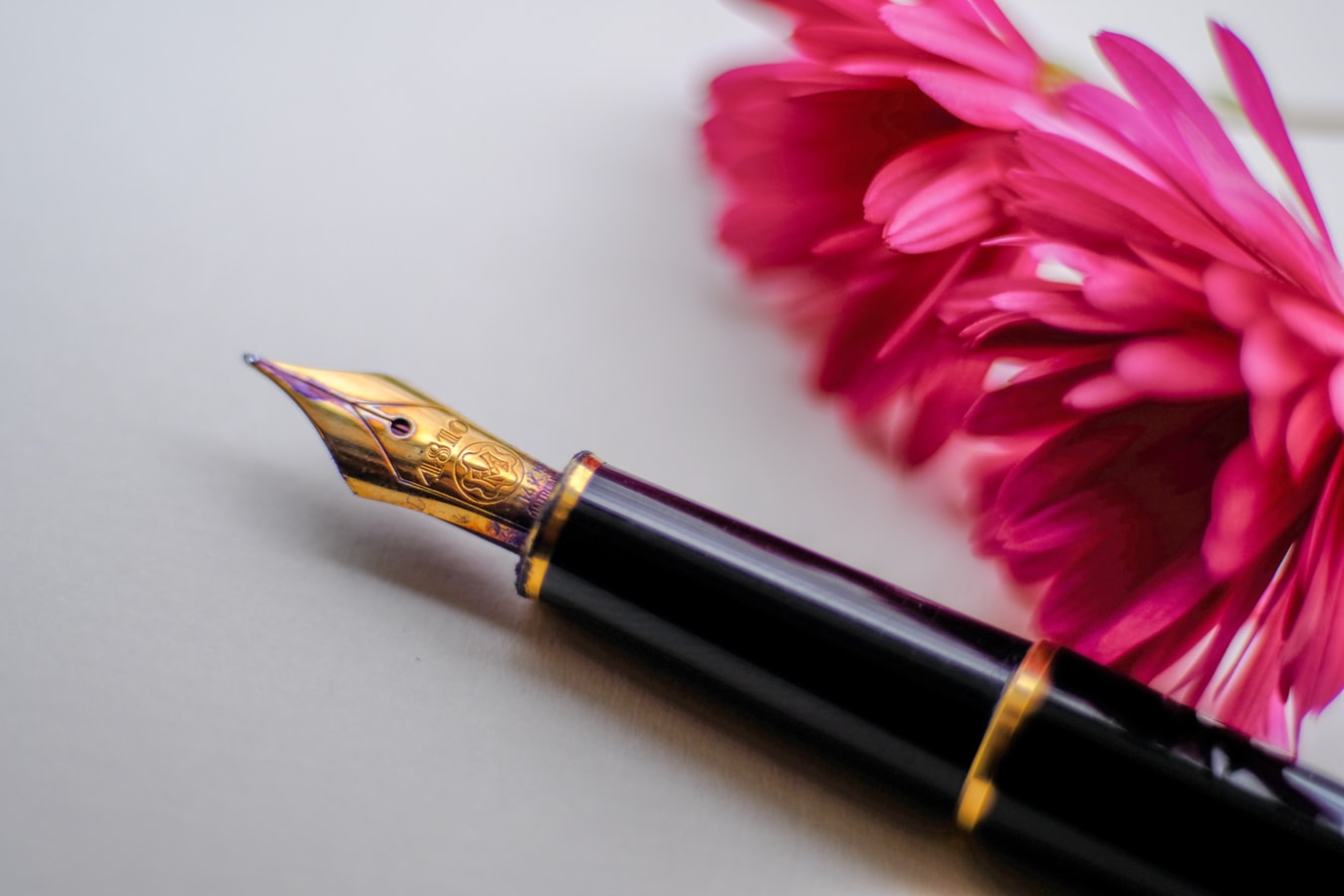 When there is so much to do, and the tasks just seem endless, how do you prioritise what to do first?
We all face times and situations where we might have an extra-long To-Do-List, and then there will be times when there really isn't much to be done at all. These are normal parts and patterns of life.
We will always have many different things demanding our attention and hence too many different priorities. Acknowledging their existence is the easy part, putting them into an order is often more difficult.
So, let's think about what these priorities might be. There will undoubtedly be things at home that demand our attention, these will include family, and home life tasks etc. Then there is school and the immediate associated workload, there will of course be the demands from friendships. There may be longer-term projects or assignments with deadlines to meet, and these are all valid demands. What is more often difficult is trying to ascertain which demands comes first and how we prioritise them.
Before we can start to prioritise, we need to work out what actually needs to be done right away and what can wait.
A good way to start is by making a physical list, either on paper or on your laptop. On the very first list you are going to include everything you can think of that might need doing or need your attention; include all the family tasks, home life tasks, homework, projects and assignments - this is your 'To-Do-List'. Now you can begin to prioritise by making a second list called 'WEEK AHEAD' – transferring over all the things from your To-Do-List which need to be done in the immediate week ahead; then make another list for the next few weeks – called 'MONTH AHEAD', and do the same, transferring all the things from your To-Do-List over. Then make a fourth list for the next few months – called 'TRIMESTER AND BEYOND'. You will probably find these initial lists get a bit messy as you begin to move things around, but this is an important part of the process of prioritising. By asking the question "Can this wait"? You might find that some things start off on your first list, move to the second but then end up on your third or fourth list, that's fine. The important thing here is that you start to look at what is essential and what is realistically achievable, which moves me to the next point: -
Setting yourself achievable goals - Try to be as realistic as you can about what you're hoping to achieve, and then make sure your goals are manageable, i.e. small enough to be attained or reachable. If you are worrying yourself about something that needs to be done over the next six months then that worry might get in the way of what you actually need to achieve this week, this is why the four lists are helpful.
Can you move anything along that doesn't need doing right now? This helps you to start putting things in order - you are starting the process of prioritising.
Get organised – Once you have your lists in a time-based order then you can begin to organise your tasks. Ask yourself what you actually need to do to achieve these goals or activities? Write this down too.
Be ruthless - Not all tasks actually get done (or at very least not as soon as you'd like), sometimes they move close to the bottom or even fall off and move onto the next list – and this is a key point to understanding prioritisation, somethings just aren't as important as we might think they are.
Advocate time-saving techniques – some tasks just consume our time up, especially the repetitive ones – notice when you are doing the same or similar things over and over again. Is there a way to do two things at once, or to kill two birds with one stone as it were?
Let go of perfectionism- when you are strapped for time your need for perfectionism has to take a back seat, trusting that your best effort in the time you have is good enough.
Plan in flexibility - things don't always go to plan, so have a fallback plan. Maybe that is planning in a little extra time to take the pressure off. i.e. plan to finish two days before a deadline or complete your assignment a week early. You don't have to work right up to the last minute, your deadline can be before the real one - that way you will always have time to spare.
AND remember your To-Do-List will always be a work in progress, not a finished document.
January 2021
What's in your Self Care First Aid Kit?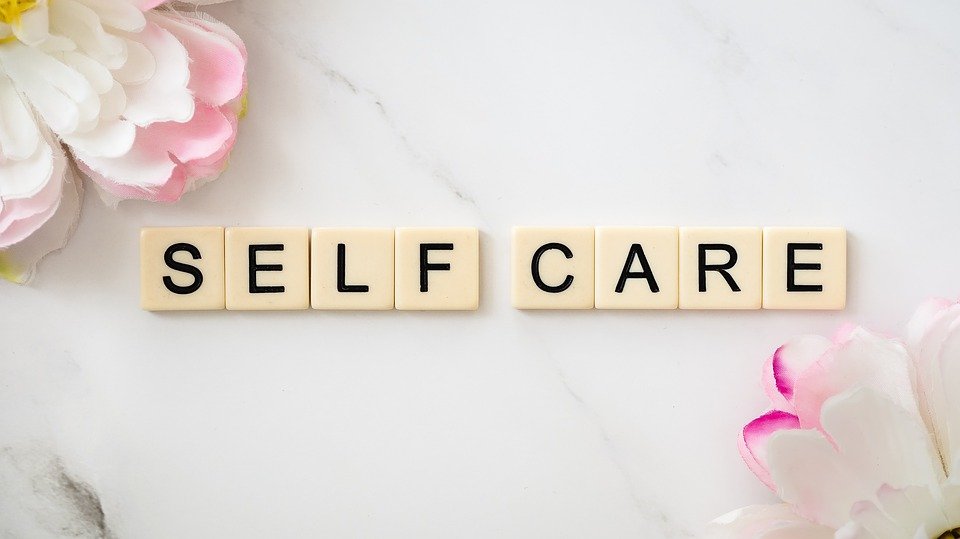 One habit that I really encourage you to consider developing is that of taking stock of your self-care; by self-care, I mean your emotional, physical and spiritual wellbeing. Remembering that we aren't just a brain on a stick, we are complex beings with many component parts and many needs.
If we pay attention to our physical needs and neglect our emotional needs, then we will feel an inner tension which opens up the potential for anxiety, likewise if we pay attention to our emotional needs and neglect our physical selves then we will become unwell. So too if we pay attention to our physical and emotional selves and neglect our spiritual needs then we are likely to feel flat, disconnected and even see our own and the lives of others as having low or no value.
To pay attention to our whole selves takes discipline and effort. We must pay focused attention to our needs as a whole person and not compartmentalise our needs just to get through each day.
I have heard so many time girls say, I will pay some attention to my self-care once I've finished my exams. This attitude is all too common, but it is not good for our overall wellbeing. In order to be applying an attitude of self-care we need to pay attention in our everyday situations.
A major attitude of self-care is to slow down, slowing down never hurt anyone and taking a few minutes out of each day to ask ourselves "what are my needs as a whole person today?" is certainly good practice. Practising a variety of good habits, such as getting enough good quality sleep, adequate exercise, maintaining a good balanced diet full of real, nutritious foods, practising relaxation techniques, spending connected time with your family and friends are just a few attitudes of self-care. Basically, any activities that give you a "feel good" factor feed your brain with the correct neurochemicals that help you to develop a sense of being grounded, being calm, and will have a positive effect on your overall wellbeing.
Sometimes, however, you may go through an emotional emergency, and just as you would respond if there were a medical emergency, having the right tools in your First Aid Kit is always helpful.
Here are a few things to consider putting in your Self Care First Aid Kit.
An object such as a piece of driftwood, a shell or a pebble - Sometimes just holding and feeling objects like these can help you to feel grounded. Taking notice of something organic and tactile can help to reduce emotional reactions.
Friends and family telephone list - Start by having three or four people on your list, these are people who you know are emotionally supportive and will listen to you if you need to talk.
Note book - writing down your feelings or drawing pictures which symbolise your emotional state can be really cathartic.
Colouring books – this is another way to ground yourself when you feel overwhelmed. Colouring, especially intricate pictures is calming, as you are reducing your focus down to become more mindful, this will have a calming effect.
A Good Book – reading helps us to relax and to reduce our focus and our thinking. Many people find comfort in reading poems, prayers or short stories.
A feel-good movie or audio story – find something that makes you laugh; laughter is certainly one of our best tools for our wellbeing.
Your own list of activities that you know improve your mood. This is something that you know helps you feel better. This may be taking your dog for a walk, or doing your favourite hobby, craft activity, drawing or painting.
Practising self-care takes dedication and effort, you may find this effort hard to adopt initially, but each time you use the tools from your First Aid Kit you are practising self-care and embedding the good behaviours and habits that increase your well-being. So that when you have an emotional emergency, these activities become second nature and your immediate go-to.
Catch a flying ANT!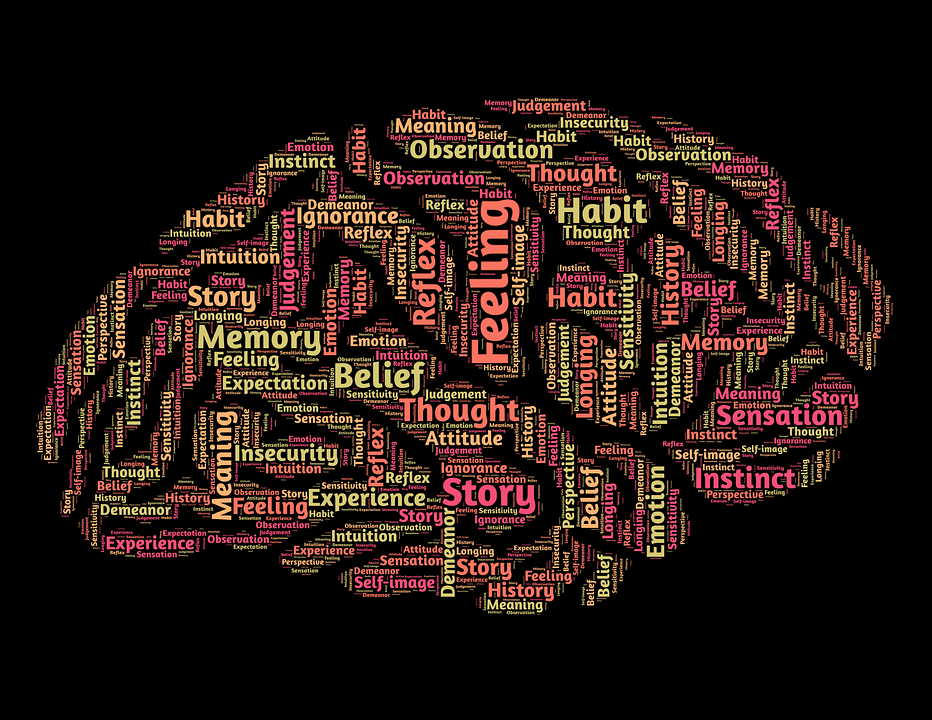 To really combat our negative emotions, we first need to understand where they come from. Most often, our emotions are directly connected to our thoughts; the combination of these two will influence our behaviour, and our physical selves. CBT – Cognitive Behavioural Therapy mainly looks at this cycle, and works to break down old pathways and patterns, and helps us to understand them. CBT looks, in particular, at our Automatic Negative Thoughts – or we could call these ANTS. CBT is very effective in looking at what these ANTS are doing and how they affect us.
There are many reasons why we might formulate these ANTS. Working out and understanding what these reasons are usually take a few weeks of focused work in therapy sessions, however what I wanted to focus on today is just noticing them.
When we start to notice what our own ANTS are, we are beginning the process of understanding ourselves a little better and our motivations or lack of.
Automatic thoughts that cause a negative impact are most often negative in nature. I often hear people say that such thoughts just seem to come out of nowhere. That may be how it seems, but the truth is that they are coming from deep down in your consciousness mind, and they are triggered unknowingly by certain stimuli or events, and often become part of the instinctive way we think about things and act upon them. These thoughts will often form part of the lens in which we see the world through, and they inform how we make sense of things. Although these ANTS often conflict with how we would like to see our world or ourselves. For example, an ANT might be – "I am going to fail" or "I am going to do badly", we obviously don't want to do that, but it's the ANT. Now, as I said earlier, looking for the origins of such thoughts may take some time to explore but by practising noticing them, you can start to test their validity.
The key here is to study these ANTS and to ask yourself questions about them. So, a good place to start will be by using a fairly recent situation or an event after which you felt you had a negative experience. The questions you might want to ask yourself may look something like this: -
1. Where were you and what was going on?
2. What was the emotion at the time? What were you feeling and how intense was that? (Where between 0 – 100% was that?)
3. What was the Automatic Negative Thought (ANT)?
4. What evidence do you have to tell you that this is true?
5. What evidence do you have to tell you this is not true? – (or at least not true most of the time)
6. Based on your answer to the previous question – What new thought can I replace the ANT with?
7. What is the emotion you feel now, has it changed?
8. Going back to your answer to question 2. What is the intensity for the original ANT now? (Where between 0 – 100% is that now? Has this figure reduced?)
By testing the validity of your flying ANTS, you can start a process of re-conditioning what you do with your them. You can let them run around causing havoc or you can catch them and put them to work for you in a more positive way.
If you get stuck with your flying ANTS and need to talk about them, please feel free to contact me and then maybe we can work on catching them together.
The Importance of Posture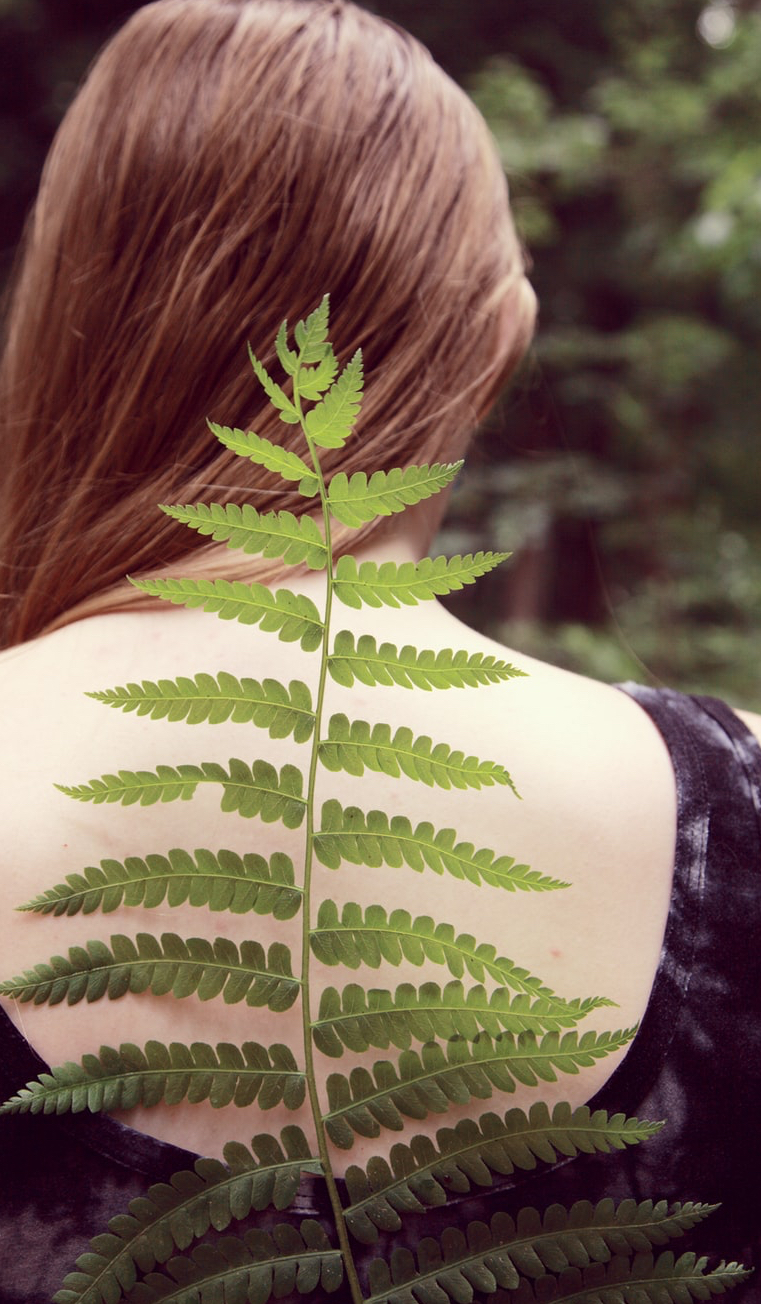 I imagine that many of you are working in your bedrooms whilst we continue to work from home. I wonder how many of you are tempted to sit on your beds, propped up with pillows or even lying back with your device on your lap. If this is you then please sit up for a moment and pay attention to this message. You might be surprised to hear that your posture and your well-being are strongly connected. Your spine is the powerhouse to your whole body and needs to be looked after and treated with the uttermost respect.
A poor posture affects muscles and impairs joint function, it also places stress on vertebrae and other joints, and can have a negative effect on your spinal cord and even, over time, cause muscles to tear away from the spine and ribs. Not only are your bones and joints affected by posture but even your digestive system and lung function can be affected too.
When you maintain a good posture, your muscles are able to function properly, the structures that give your body stability are kept strong, your internal organs are given the space they need to function properly, blood flow is improved, and you feel better.
A good posture is so important.
Firstly, let's look at what a good posture looks like. So, standing with your feet hip width apart - if you can imagine your spine to be like a piece of string with a weight on the bottom, the top of the string draws up through the top of your head towards the sky so that your hips, shoulders and head are all aligned. With your tummy and behind pulled in towards the string and your knees soft (so not locked), as you look straight ahead, not up or down, that is a neutral spine position, a 'good' posture. The same applies when you are sitting down only obviously your hips and knees will be bent, ideally both at a right angle and ideally both feet should remain flat on the floor. Remember to sit tall. Maintaining good posture will also help with your concentration and your mood, when you sit positively, you will also feel more positive.
Here are a few of the reasons again to stand and to sit tall.
Less stress on your joints and vertebra

Strengthens your core

Creates a strong blood flow to organs, muscles and joints

Helps with breathing
Keeps your neck and spine healthy

Promotes and maintains a positive mood
Remember to stretch your back and your shoulders regularly as this helps to relieve any built-up tension in your muscles and helps you to realign your posture once again.
This might seem like hard work to start with but all it takes is a few days practice and you will start to feel the difference. A strong healthy spine is an essential part of your overall well-being
Sit tall and carry on!!
What can I do for someone else today?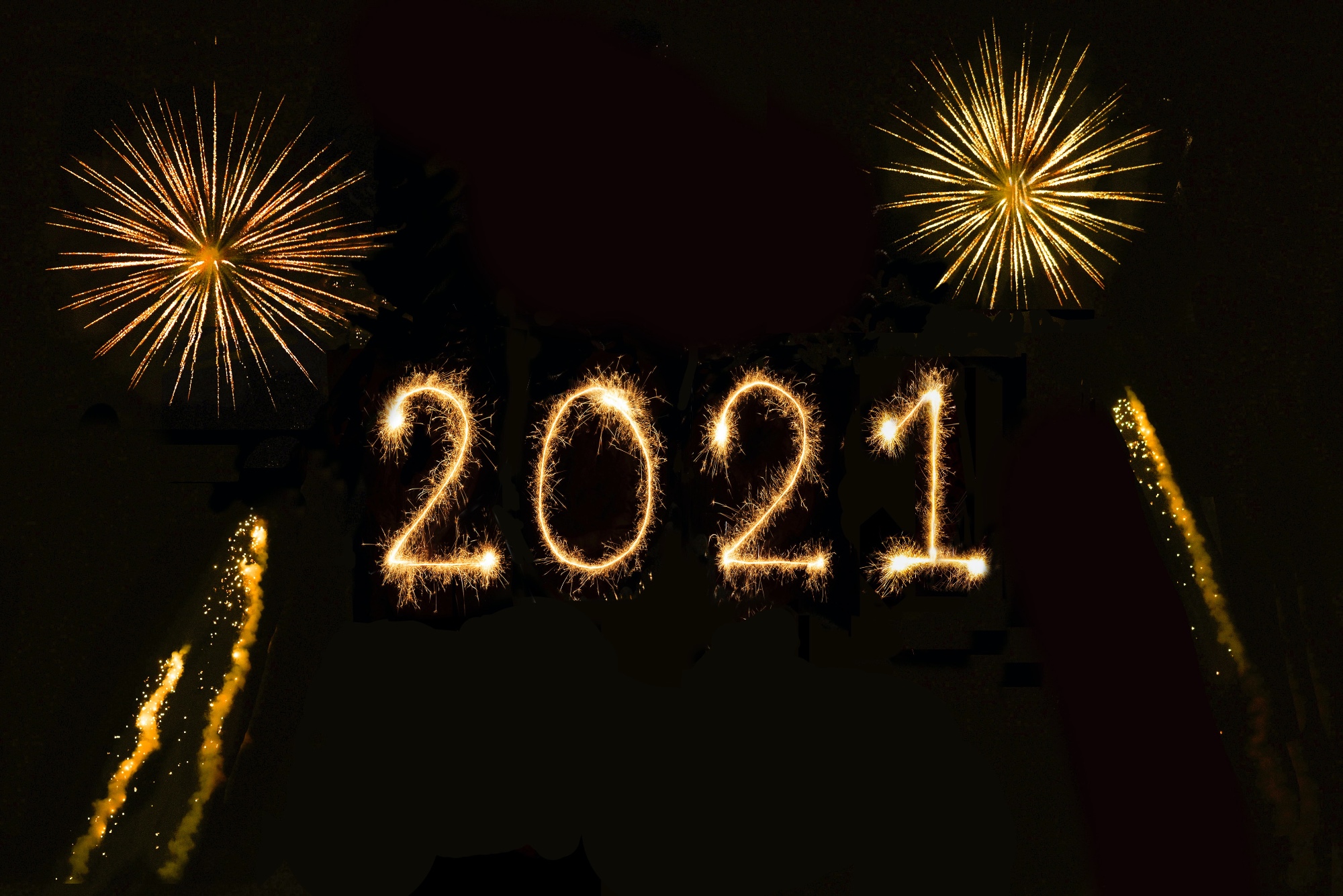 Happy New Year Everyone, let's hope this is a year for health and peace!
Being that we are all facing lockdown again, we are once again left with much time alone and in separation from our 'normal' day to day activities and from the people we like to spend time with, from the very people who energise and inspire us.
In this week's short but very important message I would like to encourage us to think about OTHERS! To really focus outside of ourselves once again and to think about what other people in our lives might need.
What can I do for someone else today?
We can all too easily feel like the world is closing in on us all over again, when all that we know is restricted and locked down once more, the 'New Year' is off to a familiar and frustrating start.
BUT remember - we are all in this together and the community spirit is once again at work. Let us embrace that spirit of love and charity, hope and consideration for one and other.
Research has shown us over and over again that we are at our happiest, most content, most satisfied and most peaceful when we are focussed on the needs of others. A kind gesture shows compassion, a kind word shows love, a smile is a curve that can make someone's wonky day straight again.
So, ask yourself the question – "What we can I do FOR someone else today"?
December
Love came down at Christmas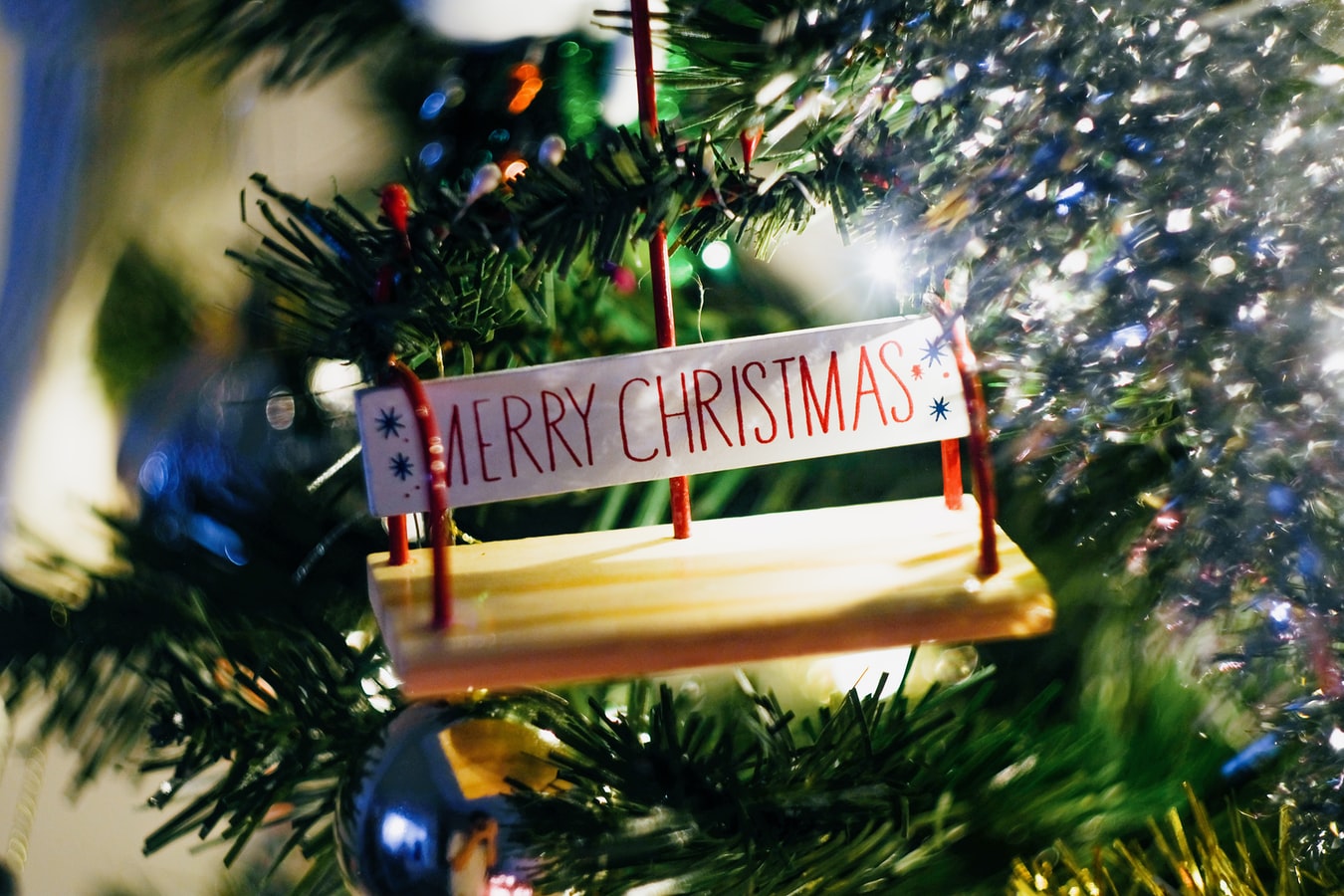 Thinking about a suitable message as we retire for this Christmas break, this beautiful carol came to my mind.
It leaves little room for improvement so I will leave it as it is.
Merry Christmas to you all and best wishes for the coming year, may it be a time for healing and rebuilding.
Love came down at Christmas
Love came down at Christmas,
Love all lovely, Love divine;
Love was born at Christmas,
Star and angels gave the sign.
Worship we the Godhead,
Love incarnate, Love divine;
Worship we our Jesus:
But wherewith for sacred sign?
Love shall be our token,
Love be yours and love be mine,
Love to God and all men,
Love for plea and gift and sign.
Christina G. Rossetti 1885
Insomnia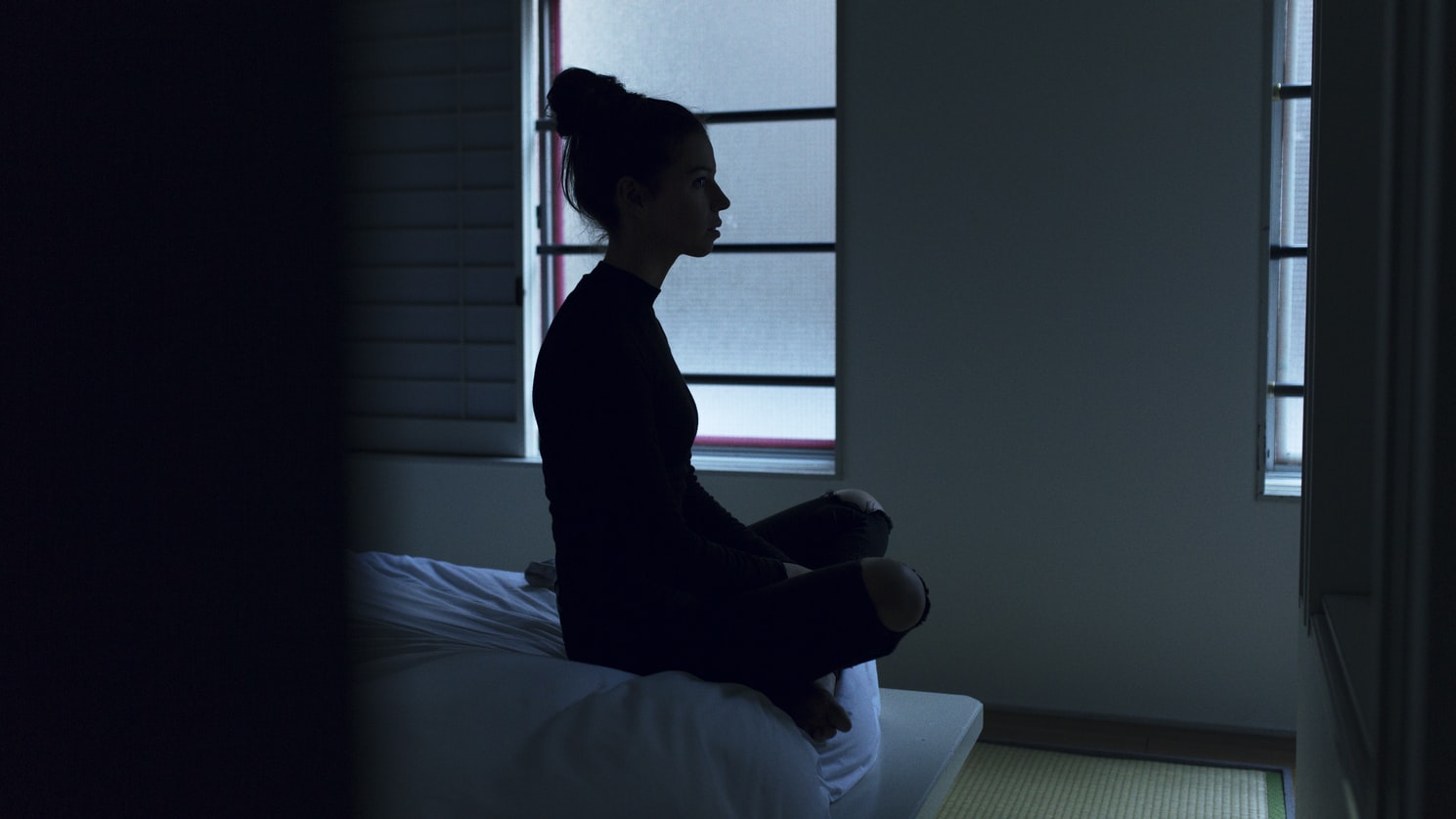 Do you even have problems falling asleep or staying asleep?
This is a very common experience; most people will at some point have difficulty in this area.
So, what keeps us awake? Well usually our thoughts do! - Our thinking about the past or our worrying about the future, these thoughts are usually related to scarcity or loss in some way - or, more precisely, our fear of these things. Not enough of this or not enough of that, not being good enough, not having enough, not getting or having something we want or need. Because we have such a strong built-in survival mechanism our brains naturally respond to scarcity as a threat and react accordingly by releasing stress hormones such as cortisol and adrenalin. The trouble is, when we are trying to get to sleep, even a little of these neurohormones can be enough to keep us from our sleep. Most often what triggers the release of these chemicals is not actually our circumstance but our perception of them.
Quick skills to help overcome insomnia
What is needed here is an antidote to the fear or the worry of scarcity, what is needed is a change of focus. Rather than focusing on what we don't have or what we might lose, the idea here is to focus on what we do have, what we can be grateful for.
Gratitude is a wonderful antidote to worry - by taking the time to focus on what we are grateful for, and how much we do have will help to switch off the sympathetic nervous system (responsible for our anxiety – fight/flight/freeze response), and switch on the parasympathetic nervous system (responsible for our return to normal and to a state of calm).
Try to list in your head all the things you have, all the things you love and are blessed with. Try to count them – as you do this your brain can begin to relax enough for you to fall asleep. Although this focusing will not change your circumstances, it will change your perception of them. Getting a good night's sleep will help your whole-body health and help you to deal with the next day and whatever it brings far more effectively. Try to get into the habit of doing this before you go to bed each night and your body will begin to appreciate your more relaxed state of being.
Your body craves calmness and peace - you can be grateful for that, too!
Emotional Intelligence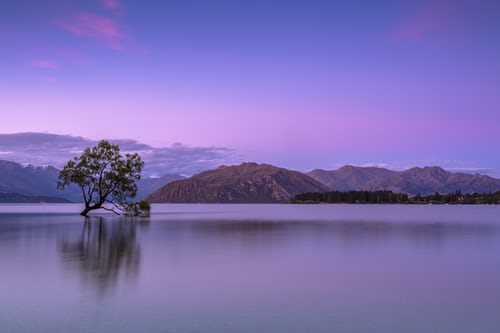 In very brief terms the idea of emotional intelligence is best described as the level of control people have over the regulation of their emotions. The higher the emotional intelligence, the more a person can understand their emotions and control how they deal with them, then the more they are able to disempower the brain's ability to get swept away by their own emotional current.
So how do you improve your emotional intelligence, I hear you ask. Awareness is the key; awareness and knowledge give a person choice. By being aware we can choose to react or to respond. So, a reaction might be to let our emotions take over, this is also associated with the fight, flight or freeze mechanism. Reactions are most often experienced as the 'high energy' or 'strong' emotions – anger, fear, excitement, frustration, lust, love and hate. Whereas the opposite way to deal with things is to respond, which is a more thoughtful choice. Responding may be more experienced as 'low energy', calm, relaxed, serene and mindful.
Don't get me wrong this is not to say that we 'shouldn't' react, sometimes it is completely appropriate to do so - such as an emergency or a situation that requires us to act quickly. I am here referring to situations where we are going to get far more out of learning to respond - everyday situations that require a bit more of us, a bit more focus, a bit more courage, a bit more confidence.
Here are a few things to think about in helping us to improve our emotional intelligence.
Be aware – think about your own habitual emotions, what are they? Try to name them.
Identify your triggers – notice what situations trigger strong emotions in you, what are those triggers?
Practice empathy – empathy is not sympathy, they are different, very simply empathy is 'what is this like for this person', whereas sympathy is 'feeling 'sorry for them'.
Learn to stop and take a breath – learn to take a breath before you say anything, a pause for thought.
Look for the positive before you criticise the negative. There is almost always a positive in every situation, it might not be obvious but there will be one, if you look hard enough.
Everyone is wired up differently, some are naturally calmer and more relaxed by nature, but even if this is not our natural way of being, we can all learn to be more emotionally intelligent. To be a calmer version of ourselves, to respond more thoughtfully and be more serene.
November
What If ...?
When we think or say, "what if …?" statements to ourselves we are usually associating these with some sort of negative outcome. Such as, "what if something awful happens?", "what if I fail or "what if my task goes wrong?"
For every negative "what if" statement there will also be many positive alternative possibilities that we are not considering. If we only focus on the negative possibilities and don't see or consider the positives, then we bring unrest into our thinking. We are promoting a distorted view of things and situations to ourselves, and essentially, we are setting ourselves up to worry or to be anxious.
I'm going to set you a challenge – the next time you say or think to yourself a negative "What if ...?" statement, try to come up with 3 positive alternatives;
Here's an example: -
Negative "What if ...?"
"What if I get so nervous I forget my lines in my speech tomorrow?"
Alternative Positive "What if ...?"
"What if I feel relaxed and I remember everything?"
"What if I am then able to add some extra expression into my words?"
"What if I notice someone smile at me when I start to talk and then I start to see that people are really engaged in what I am talking about?"
Think about how each "what if ...?" statement/thought makes you feel? Which feels more motivating the negative or the positives? Then ask yourself which one is more realistic and likely to happen? The reality is even if you did forget a word or even a line on your speech, it's quite unlikely that you would forget everything.
What we think and say to ourselves, how we perceive things will certainly set us up to behave in certain ways and will no doubt effect our emotional state. If we train ourselves to also consider the positives considerations, we open up new possibilities for ourselves and give ourselves more chances to grow.
7 Tips to a Kinder You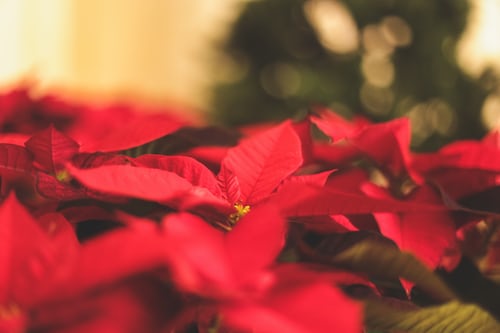 With all that is going on in the world at the moment, we can easily forget to be kind, not only to others but also to ourselves. Here are a few tips that might help to remind you how:-
Put some dates in your diary to connect to others, plenty of reminders to stay in touch, or get back in touch with friends and family throughout the remainder of this year.
Get some new stationery, new pens and pencils, some coloured post it notes for your desk/homework space at home. Frame a photo of a much-loved pet, or a family memory - a wonderful holiday or day out memory to sit on your desk.
Write a 'real' letter to a friend, there is much to be said in favour of real letter writing, it is becoming a thing of the past, yet the process is extremely satisfying and very much a positive well-being exercise.
Good lighting is essential to maintain motivation when working at your desk, so maybe having a desk lamp to light up your work area. At the same time it is also good to think about creating a calm and peaceful space in your room, so maybe have another space which is more calmly lit, maybe with a night light to encourage you to relax after you've done your homework.
Make a pledge to get to know someone new at school. We can still keep our old friends and get to know new people too. Making new friends and new connections is healthy and good for our well-being.
Make a commitment to talk less and listen more, of course this is not suggesting that you talk too much!! More that when we are talking, we are not able to listen and listening often reveals more to us than talking does. Being a good listener is good for our well-being as it encourages us to care more for others and for ourselves.
Commit to smiling, smile at someone different every day. Maybe write a little reminder in your homework book. Smiling has a 'knock on' effect and always has a positive effect on our own and other's well-being.
Buy a pot plant for your room – maybe a Christmas Poinsettia or Christmas Cactus. Taking care of a plant, watering it and making sure it has sufficient light and good soil is a good metaphor for taking care of ourselves.
Best wishes and take care of yourselves.
Emma
Book at Bedtime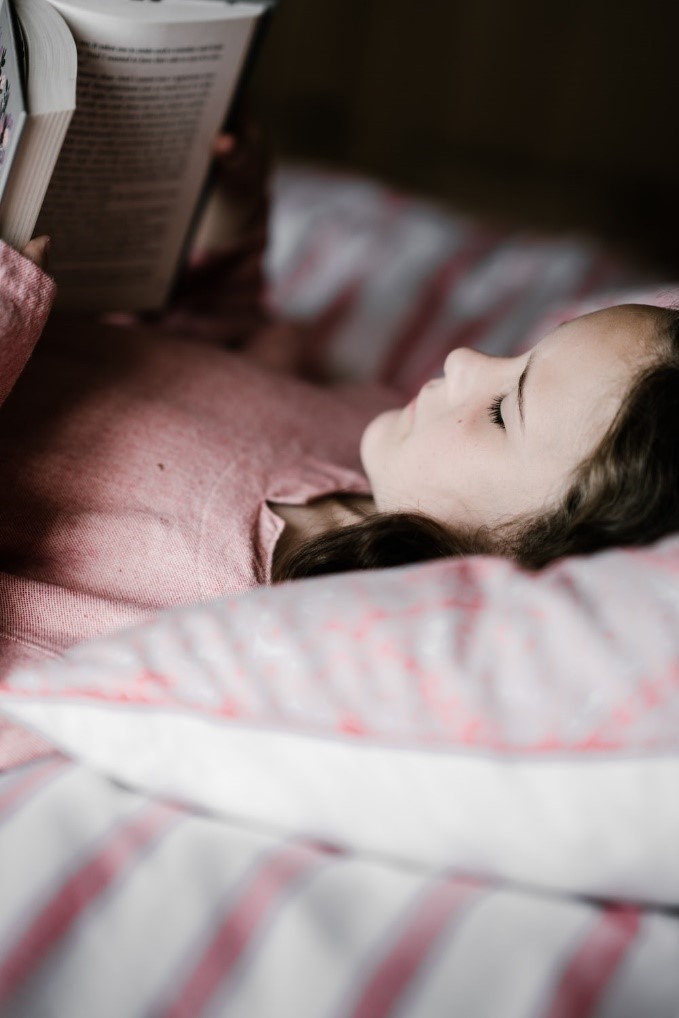 I'm sure we will all agree that reading allows us to experience many benefits. Through reading we can acquire new knowledge or improve our existing range of knowledge, we can stretch our imaginations and enhance our memories. Reading also helps us to relax. This is the benefit I wanted to explore today and in particular the benefits of reading a 'book at bedtime' to help you to achieve quality sleep.
There are many studies undertaken to prove the efficacy of reading as a successful stress reducing activity. Cognitive neuropsychologist, Dr David Lewis, concluded from one piece of research that reading for just six minutes can reduce stress by 68 percent. Based on the results of one study done by the University of Sussex it was found that reading works better and faster than some other activities we might associate with relaxing such as listening to music, going for a walk and sitting down with a nice cup of tea.
It is believed that reading is so effective because it firstly reduces the senses we are employing; slowing us down physically also slows us down mentally. We usually start by sitting down or lying down to read; we most often will get comfortable with a view to being still for at least a while. As well as reducing our physical movement we will also reduce the movement of our eyes, being that we are focussing on the text; the beginning of each line, and the short space in-between that and the end of each line. Reducing the movement of your eyes is known to slow down our thinking and slow down our brain activity, quietening our minds. If we reduce our thinking, we reduce the capacity to focus on stress or the feelings of anxiety. We will begin to detach from the day's activities as we drift into 'another' reality, the imagined reality presented by the text on the page or within the story before our eyes.
Psychologists believe that reading distracts our minds from whatever is causing us stress, therefore helping us to relax and unwind; allowing any tensions in our muscles, in our head and in our heart to dissipate. The stresses of our daily lives move to the edge of our awareness and we become more conscious of the words on the page, and the context or the narrative before us. This is particularly true of stories and fiction, as we step into another's life - becoming the characters on the page, or their shadow as we follow them through their adventure - we invest emotionally into their world.
I can tell you this and throw facts and figures at you, but the only way to truly know these benefits is through personal experience. If you haven't read a physical book for a while can I encourage you to explore this as a way to relax before bedtime. I say physical book because these definitely have a more relaxing quality about them; the pictures (if there are any), the feel and the smell of the paper. Real books are very tactile, although a kindle is fine, as long as they are appropriately back lit to ensure not to stimulate brain activity in the frontal cortex which is known to be triggered by certain screen and screen lighting…remembering that the idea is to relax the brain and get some sleep, not to wake it up.
Try reading a positive story before bedtime to help you unwind and rebalance your mind before you snooze… see for yourself.
---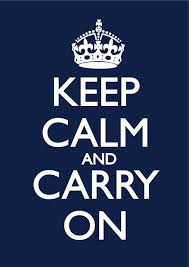 Keep Calm and Carry On - Developing Resilience
What is Resilience?
Resilience is the process of adapting well in, and through, a period of adversity; so that might be trauma, significant loss, a life tragedy, or significant amounts of stress - this might be family problems or relationship problems, serious illness or long-term health problems, basically anything that pushes us out of our comfort zone. Resilience isn't about not experiencing these things, but about "bouncing back" from the difficult experience.
Research show us again and again that developing resilience is a normal part of our lived experience, developing resilience is an ordinary part of life. People from all over the world, in every country, culture and from every walk of life demonstrate resilience. Ups and downs are a normal part of life, emotional pain and feelings of sadness are common to all people in the world, especially those who have suffered adversity during their lives.
The truth about developing resilience is that the path always involves some form of physical or emotional distress.
Resilience is not a characteristic that only some people have access to but is more of an attitude that anyone can develop. It is an attitude that involves our behaviours, our thoughts and our actions, and anyone can learn how to develop in these areas.
There are some external factors that really help us to develop our resilience, these are based around us in our significant relationships; these are the relationships that are caring and supportive. We usually think of these as being family and close friends, but these can also come from other sources such as school, clubs, groups or communities. Generally, these supporting relationships are relationships that create trust with people who we see as positive role models, and who encourage and reassure us. These relationships provide a framework that helps to support us as we develop resilience.
Here are some important things to remind ourselves of as we think about developing our own resilience.
Now and then everyone can have a difficult or unhappy time. Ups and downs are a normal part of life.
Staying hopeful can often help us to work through a problem. Most things will get better over time but sometimes it may take longer to improve than we'd like.
Talking to someone we trust about what's worrying or upsetting us can often be helpful in trying to work out what is the best thing to do.
There is no such thing as 'perfect', making mistakes is quite normal and helps us to find out that there are things we can do well and things we do not do so well.
Try to look for the positive in all situations. There will always be one, it may be small, and sometimes we have to look quite hard to find it, but it will be there. This attitude can help us to cope in difficult times.
It is really important to try not to blame ourselves or others when things don't go the way we planned them to. It is better to look at taking responsibility or taking ownership of our part in the situation, and to look at a situation as a potential learning opportunity as opposed to a setback.
We all face things in our lives that are unpleasant or feel scary, we all get the feeling of fear at some time, although what triggers fear is usually different for each of us. Facing our fears can help us grow stronger.
Finding techniques that are effective in helping to reduce or dissipate strong emotions is important - maybe going for a long walk, having a bath, listening to relaxing music etc.
At times we can all experience very strong emotions, the key is not to allow them to 'overwhelm' us. There are many ways to calm ourselves down in challenging situations. Sometimes it can be useful to find ways to cope with smaller, less challenging situations - it's a bit like practising. There are many ways to relax or wind down and we will each do this differently; the key is finding what works for you.
---
October
Why not try a 'PERM' this Half Term?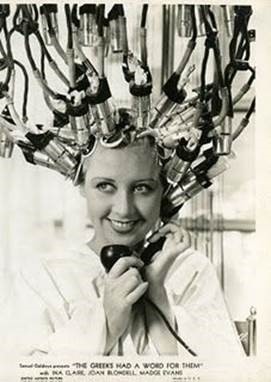 "Aughh" I hear you say
…and no, I don't mean a 'permanent wave'!!
I mean a PERM: Positive emotions, Engagement, Relationships and Meaning.
P: Positive emotions – thinking about the positive 'self-talk' we looked at recently and how this has an impact on your emotional state.
Try to find three things to be grateful for every day, three positive words to describe yourself, and last but certainly not least, three positive things to say to someone else. These steps are training yourself to create and increase your own positive emotions.
E: Engagement – engage in and pursue your passion – do what you love doing over the half term. I know you all have some homework to do AND self-care is important too. Part of self-care is doing the things you love or enjoy.
R: Relationships with friends - keep investing in these over the holidays, even if it's just to touch base and say "Hi, how are you?" Spending quality time with friends and family creates positive emotions, and builds on your self-care. Watching a movie together or inviting a friend to meet up for a hot chocolate; spending time just being with others increases our sense of belonging and self-worth: there doesn't have to be any agenda.
M: Meaning - make time to make a difference by lending a helping hand, volunteering or supporting local charities and fundraising events. Help others, friends or family or even help someone in the street by smiling at them as you walk by. You can make a difference to someone's day by smiling or holding a door for them. By helping others to have positive experiences, you increase your own, and create more positive emotions and a greater sense of wellbeing.
---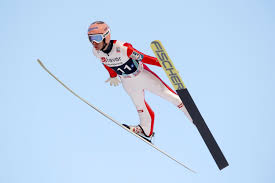 WARNING!!! – ANXIETY IS A NORMAL HUMAN REACTION
Being afraid and then feeling anxiousness about that is completely NORMAL!!
To admit to this means you are being real, authentic and human.
So, you might decide to feel bad about the fact you are experiencing fear, but fear is a normal human reaction, its ultimate purpose is to keep us safe and it helps us manage situations that are dangerous. It also helps us to manage and be more alert and focused in situations that are challenging to us. So, you really don't need to beat yourself up about it.
Fear and anxiety are uncomfortable, they are supposed to be, this it is not a sign of weakness or unwellness, this is not a sign you are broken or have a 'mental health' issue.
Losing a little sleep every now and then is normal
Feeling worried about a test or exams is normal
Getting butterflies in our stomach when we are anticipating something is normal
Being aware of the fear and noticing what is going on in your body is healthy!!
You might be worried about a test tomorrow of a university interview - why wouldn't you be a little worried? Adrenalin will actually help you to be alert and focus - if the outcome means something to you then you will undoubtedly care about the event (whatever that is). You will most probably feel a few butterflies, maybe need the loo or maybe lose your appetite and skip breakfast that day, that's ok! Adrenalin and food don't really mix anyway. However uncomfortable you feel – it will always pass.
Feeling worried about the future from time to time is also normal – this is especially relevant right now with all that is going on around the world. Today's society has become intolerant and almost afraid of fear and there is growing unwillingness to accept that our capacity to feel fear from time to time is totally normal, acceptable and is actually what keeps us going. For us to live fully as a human being we have to embrace our entire range of emotional experiences, and that includes our fears.
Have you heard the expression feel the fear and do it anyway? Well this is the attitude that makes way for courage. If you asked Stefan Kraft (23-year-old Ski Jumper) just before his incredible world record breaking ski jump at Vikersund, Norway in 2017– "Are you feeling nervous?" I'm absolutely 100% sure his answer would have been YES!! of course I am! He wouldn't be able to jump the way he did without the release of adrenalin, which helped him to focus and pay incredible attention to every movement in his body as he descended over 250m (that's a whopping 832 ft) through the air at a speed of approx. 65miles per hour. He wouldn't be the world record holder if he didn't have an adrenalin rush before he jumped.
We can either choose to accept a bit of anxiety or nerves and allow the adrenalin to work for us or we could choose to fight it or avoid situations that make us feel anxious, this might have a short term gain in that I avoid the discomfort, but in the long term it will make us feel worse. Facing our fears is always the best way to work through them. Acceptance being the key.
If you need help with learning to work through your anxieties, then please feel free to come and have a chat about how I can help you with that.
---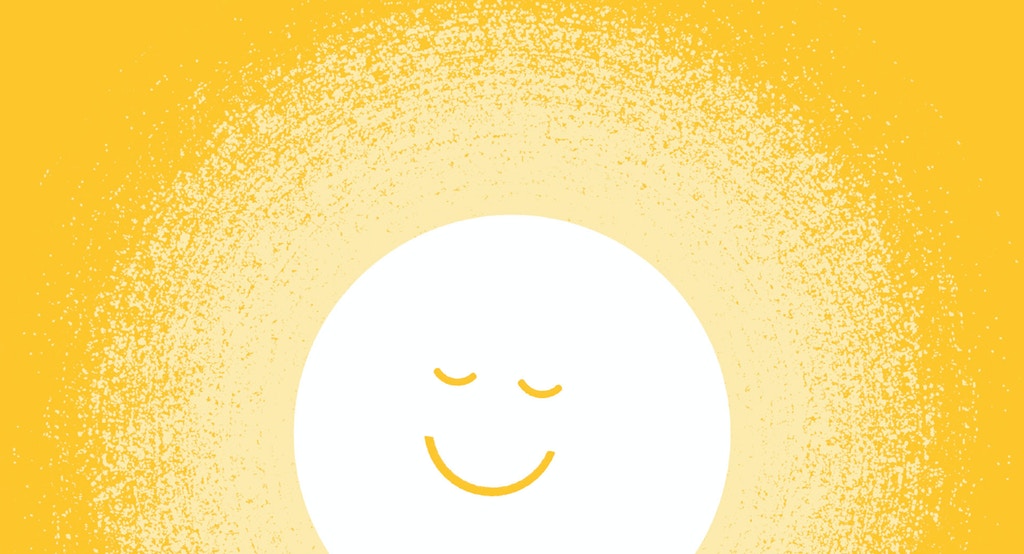 Happiness - True or False?
Have you ever felt really happy one moment and the next thing you know you are down in the dumps as the realisation rolls over you like a wave - that this happiness is not something you can grasp or hold on to? This is so frustrating isn't it, because this then impacts on you feeling the happiness you originally felt again. It was a fleeting moment that, no sooner you acknowledged, had already faded away.
Is happiness a feeling, a mind state or a way of life?
Or maybe it's a decision.
We are finally beginning to recognise that happiness is something you cannot buy, although there are some who just keep on trying. As we come to understand more about the true nature of happiness, we begin to recognise that we are able to control it to a certain extent.
A researcher, Sonja Lyubomirsky found that about 40 percent of our happiness is within our control. The remaining other 60 percent is predetermined, by our DNA, our programmed characteristic and tendencies or our unique nature. Our ability to experience happiness is also heavily influenced by life events especially the more recent or current ones. It might seem a little unfair (but then life can sometimes seem that way), that some people are naturally more inclined towards happiness than others - some people are just born smiling.
According to researchers like Roy Baumeister, people who see their lives as meaningful are happier, and those who don't seek after a similar substance are more inclined to feel unhappy. Dan Gilbert, author of "Stumbling on Happiness," in his very interesting TED talk, explores how the prefrontal cortex of our brain is an 'experience simulator'. He shows in various pieces of research how we are scientifically capable of feeling the same levels of happiness whether we have experienced incredible fortune or severe adversity.
Most people live with the belief that if I get a certain thing or achieve a certain goal then I will be truly happy. Gilbert described this 'imagined' state of pleasure as being synthesized within this experience centre of our brain, he describes this as 'imagined' happiness. This happiness is that which we can never really achieve; as when we actually get the things or reach the goal we desire, it doesn't actually meet the expectations we had presupposed or, if it does, it is only ever briefly experienced and then fades after a short time. Gilbert states that the feeling doesn't last because it is born in the simulator. So, as well as this synthetic happiness he discusses the natural or true happiness, which is born out of experience. Gilbert goes on to say that the way to true happiness is not to chase it. It is born through authentically being accepting in the moment and resting in the experience with the idea that what you have in that moment is good enough.
He is saying true happiness is achieved when you can find a way to be satisfied in whatever the situation you find yourself, unconditionally accepting your lot - if you like. It is then a state of being, and a conscious decision and not a state of mind to chase, but a choice.
Although this research isn't a universally proven absolute, I really like his idea and it resonates with my own understanding and experience of happiness; it is certainly insightful and food for thought.
Other researchers have found that actively seeking out things that enable a positive state of mind; practising actions that help others, attitudes of gratitude and investing into our relationships, e.g. thinking about quality or our friendships rather that quantity of friends we have are all things that can make us feel 'happier'.
Like most things these positive habits require consistent effort over time, remembering that practice makes us better - not perfect.
When I was young there was a very funny comedian called Ken Dodd, he had a very popular song in the charts called 'Happiness'. It was seen as bit of a joke really because he was known for being a very funny man, although reading the lyrics of his song over again I now see a much deeper person than the man I saw back then on the TV. I see a person who authentically sought the true, natural happiness of life that which comes through a grateful and satisfied heart. So I'll leave you with his song.
Happiness
By Ken Dodd
Happiness, happiness, the greatest gift that I possess
I thank the Lord that I've been blessed
With more than my share of happiness
To me this old world is a wonderful place
I'm just about the luckiest human in the whole human race
I've got no silver and I've got no gold
But I've got happiness in my soul
Happiness to me is an ocean tide
A sunset fading on a mountain side
A big old heaven full of stars above
When I'm in the arms of the one I love
Oh, happiness, happiness, the greatest gift that I possess
I thank the Lord that I've been blessed
With more than my share of happiness
Happiness is a field of grain
Turning its face to the falling rain
I see it in the sunshine, breathe it in the rain
Happiness, happiness everywhere
A wise old man told me one time
Happiness is a frame of mind
When you go to measuring my success
Don't count my money count my happiness
Oh, happiness, happiness, the greatest gift that I possess
I thank the Lord I've been blessed
With more than my share of happiness
I got more than my share of happiness
September

Scientists have found that people who go through a particular process to make a behaviour change are more successful than those who don't. One of those processes is called the transtheoretical model for change, which is really just another way of saying the stages of change.
The model itself covers certain stages of change and the accompanying processes that make the change possible. I am not going to go into the model fully today as we don't have time here; what I do want to focus on are five of the stages that are helpful to consider when we are emotionally and mentally preparing ourselves to make a change. Also, to briefly look at some of the processes that accompany those stages. I think we can apply these stages and processes to all behavioural changes, whether they are emotional or physical ones.
The stages -
Precontemplation – here is the point where you are not aware that there is a problem; you are oblivious to there being an issue if you like.

Contemplation – it is here that the acknowledgement of an issue comes into focus and you may also become aware that this issue is actually getting in the way for you.

Action – It is in this stage that the decision made to make a change and to do what is needed to see that change through to fruition.

Maintenance – here is where you have successfully implemented the change and have increased in self belief and self confidence as a result, and you define what needs to be done to keep up the changes and you condition yourself to a new way of behaving.

Relapse and reset – we all will have times when we fall back into old behaviours, real change does not happen overnight, so it's accepting that I will have days where I go back to old behaviours and that is ok. Here I can also reset and start over - back to maintenance stage
The processes that accompany the stages (respectively): - (i.e. matching stage 1 with process 1)
Raising consciousness/awareness by asking questions – ask yourself and other's for feedback about how you cope.

Helping relationships to understand what a more positive coping experience might be – get some reference points as to what a positive way is to cope or manage in certain situations.

Achieving the desired changes through a process of counterconditioning – learning new behaviour takes time, asking others to encourage you and help you keep on track helps to keep focussed.

Achieving desired behaviour increases levels of self-confidence and self-liberation from old behaviours – give yourself a big pat on the back when you achieve the desired behaviour.

Continuing in the new behaviour and maintaining the new position through regular self-re-evaluation and self-acceptance – accepting that relapse is a valid part of change – keep calm and carry on.
A couple of weeks ago I asked you a question about your coping strategies - If you identified certain things you would like to change, and you began to look at why. Working with a model such as this may really help you to make the changes you desire – as the first step from pre-contemplation to contemplation is already underway. Having a structure such as this is always important in helping us to make any changes successfully, raising our awareness is the key that opens the door to change and what helps you to put the structures in place, support being crucial. If you would like to talk about anything you have identified over the past few weeks, then please feel free to contact me and we can arrange some support for you.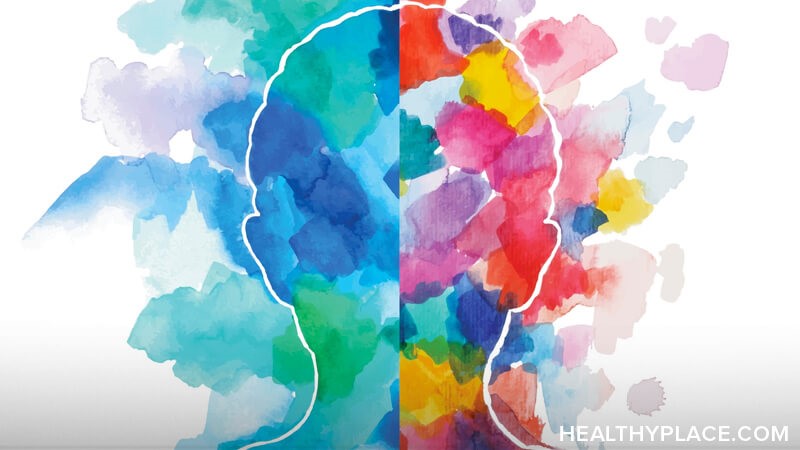 Why do you want to change?
Last week we started to think about the strategies we use to help us cope with the stresses of life. We looked at a couple of roles we might operate in our lives - these were the roles of the 'externaliser' and the 'internaliser'.
A quick reminder - The 'Externaliser': generally, behaviours that have an outward motion i.e. focussed outside the body.
The 'Internaliser': these behaviours have an inward motion i.e. focussed inside the body.
Did you identify any of these strategies as more familiar to you and your own typical ways of coping? And, more importantly, that might get in the way for you?
As I said last week this is not about being critical, but about becoming more aware.
No one is all 100% one or the other, we are more likely to employ a 'blend' of the two, but most often we will have a tendency more towards one than the other.
Why might we use these strategies to cope?
Something to consider is that we all have a natural propensity to behave in a certain way partly due to our personal characteristics, e.g. we are more of an extrovert or an introvert by nature. We also learn a lot of our coping strategies by mimicking others and following the examples of significant people in our lives, e.g. how we observe others around us cope as we grow up will be a significant factor and will, without a doubt, have some impact on our coping style. There are also our core beliefs, and our personal attitudes and values.
There are many more and these are just a few examples of why we might behave or react in certain ways in certain situations.
We all have expectations in life that aren't met, or fears that get in the way, and sometimes these prevent us moving forward or being the best version of ourselves. Our coping style or strategies will impact what we do when we are in these situations. We spend most of our lives moving between the past and the future, using the experiences of the past to inform our predictions about the future. This is often where the problems lie, as we might experience higher levels of emotional distress or emotional pain and loss because we take those memories from our past experiences and project them onto our ideas about the future.
So, the first question I asked you was - Did you recognise anything you want to change? What is that? - this is your starting point if you like.
This week, the question I would like you to consider is the WHY question – Why do you want to change this? This is the 'step two' … and a further point to consider is (step two - part b) - What impact does it currently have in your life? – it is here that we often find some motivation to change.
Next week, we will look at one particular model for change called the 'Transtheoretical Model' (TTM), which was developed in the late 1970s by Prochaska and Carlo DiClemente. This is a commonly used theory or model of change and has effectively helped people change many different behaviours in many areas of life.
Can you can write down the answers to today's question and we will use these answers to map onto this model next week.
And a word of encouragement from me is to remember that change doesn't happen overnight, thinking about it is a beginning.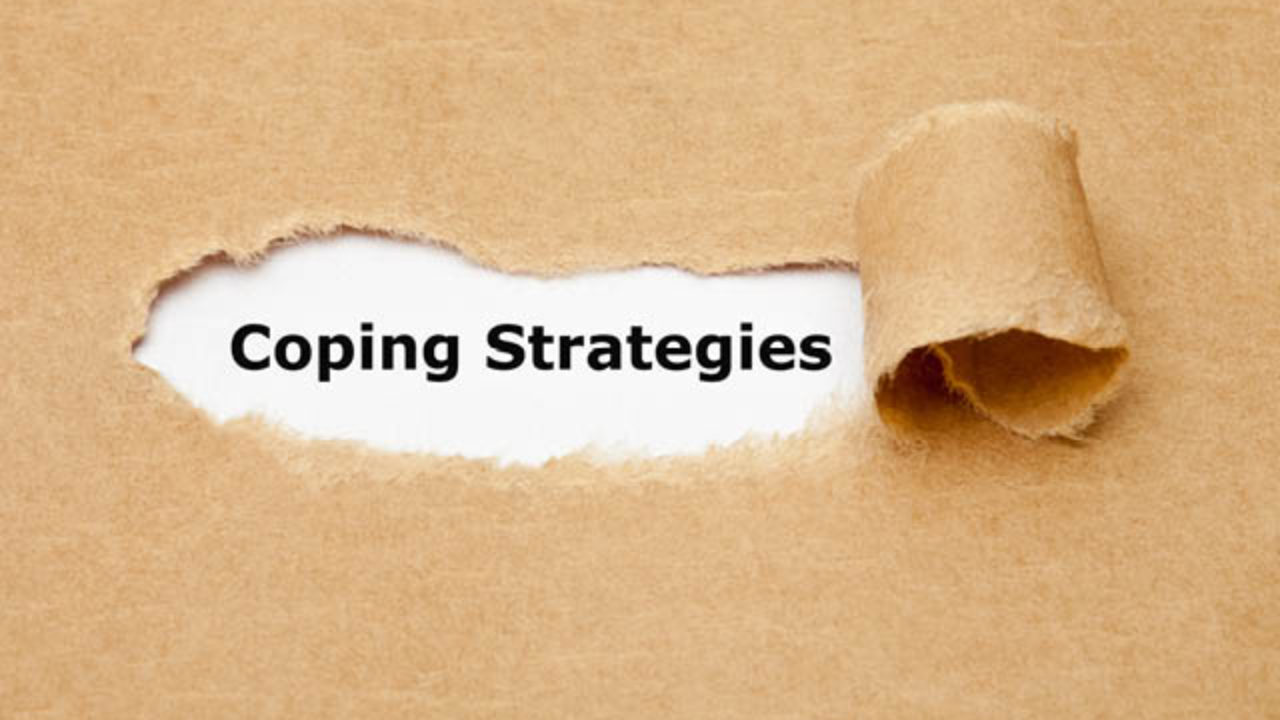 How do you currently cope?
Today we are going to look at two roles which can play out in our lives.
These represent opposite ends of a scale, each being the opposite end if you like of that scale. These roles are the 'internaliser' and the 'externaliser'.
The 'Externaliser': copes with discomforts and worries by avoiding or escaping from situations or experiences which cause discomfort.
The 'Internaliser': copes by focusing on behaviours that enable them to feel like they are in control of their feeling and emotions.
We are all able to employ both roles in our lives and most often we do; no-one is completely one or the other and that's ok. The idea here is to identify which is your natural coping strategy and to explore whether that is helpful.
The 'Internaliser' may typically:
Be quiet in social gatherings

Worry a lot before making decisions

Often feel the deeper negative emotions
Have low self-confidence

Like to spend time alone

Be timid or shy

Don't allow their feelings to show

More likely to feel hurt than anger
The 'Externaliser' may typically:
Be outgoing and seek to impress others

Seek out social interaction

Seek to hold high status within a group

Avoid boredom at all costs by seeking stimulating activities
Struggle to understand other's feeling

Behave impulsively

React to frustrations by getting agitated or angry
As I said at the beginning, these are coping strategies. Although they are not right or wrong, they can sometimes get in the way of us living a full and wholehearted life. The idea today is not to try and fix them, but to notice them.
Being really honest with yourself, can you identify with any of these strategies? Think about which category you would place yourself in most often and then ask yourself why? Are these roles helpful? If not, what would you like to change?
This isn't about being self-critical but is about becoming more self-aware and aware of your own and of other people's coping strategies.
Over the next few weeks, we will take a look at why people might be more inclined to be more of one than the other, and to understand what we can do to help ourselves to move along the scale.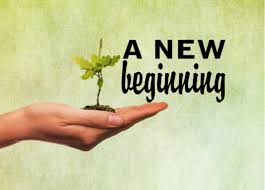 Starting a new academic year understandably creates many questions, starting a new school even more so.
So, whether you are a brand-new King's girl or a King's girl coming back into a brand-new year you will undoubtably have asked yourself many questions – which by the way is completely appropriate and normal.
However, if there are too many "what if" questions going around your head then sometimes we can begin to feel a bit worried.
The thing is these types of questions create a type of thinking called 'catastrophising', we all do it from time to time and sometimes it can become a bit of a habit. It's not really a helpful way of thinking and most of the time just creates worry.
Thinking about the 'true grit' of the King's girl we embrace, let's start the term putting our best foot forward and replace catastrophising with something more helpful.
So here are a few tips for the new term to be getting on with; -
· Start with a good
night's rest - when we are sleep deprived we become hypersensitive and we are less resilient to face all our daily challenges - when we are well rested we are much better equipped to face each day with grit.
· Let's adjust our thinking that experiencing different degrees of anxiety is somehow bad, harmful or wrong and to understand that it's ok and quite normal to feel different levels of discomfort in certain situations.
Feeling anxious is completely natural and a healthy part of whole-hearted living.
· Notice your negative thoughts and challenge them instead of being afraid of them. Learn to gently question your thoughts and remember don't beat yourself up for having negative thoughts, but recognise that thoughts are just thoughts, they are not facts.
Notice them and let them pass
· Motivate yourself by what you want rather than what you fear.
Remember courage is not the absence of fear, but the realisation that the outcome is more important than the fear. The King's grit is what gives you a sound footing and stops you from slipping along the way.
June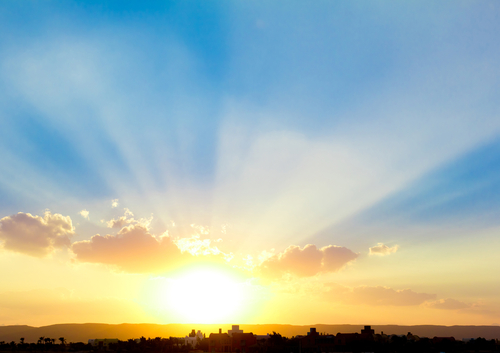 Re-adjusting
Coronavirus has without a doubt dominated every media headline and much of our conversations during the past 6 months, not just in Britain, but all over the world.
How much has changed in such a short space of time?
Whilst there has been so much focus on the physical affects of this virus, there has been far less of a focus on the psychological impact this fractious time has had upon us all. It is only now really that we are coming through the tunnel and seeing daylight at the other end that we are becoming more aware. We have more information and more availability to look at and explore the impacts to our psychological well-being.
The very nature of the reporting around COV19 and the media coverage; focussing on the catastrophic factors has played havoc with our emotional reasoning and has certainly exacerbated any capacities we have to feel fear and to experience anxiety. Unfortunately, some people's lives have be devastated and severely impacted through much loss and pain, for others it may have been a time of more generalised discomfort around their loss of liberties and routine; but one thing we know for sure is that we have all to some degree been affected.
We all know that we can't change the past, as much as we'd like to, we cannot change what has happened. BUT we can change how we look at and relate to this period of our lives, and we can all as individuals make some positive changes for the future.
So today I want to encourage you to think more positively about the future and to cherish the things that matter.
A couple of things for you to consider as we return to some sort of normal life (post covid); -
Be mindful about media and social media - often media platforms are fuelled by drama; if there is no news (seemingly the worse the news the better) then they lose the very purpose that sustains them. So, we need to be aware of this and keep things in perspective. You've only got to look at some of the reality TV shows to know that people like drama and people also like to talk about it.
Maybe some questions to ask yourself around any form of media; -
"Is this information coming from responsible sources"?
"Is it intellectually informative and helpful to my growth OR is sensationalised and making me anxious and worried?
If you are worried about starting to go out or beginning to socialise again - do talk to someone, two heads are always better than one when it comes to exploring fear and anxieties.
Put some things in place that you CAN control – start with small steps, to take back some control over your life. Make some plans to meet up with friends over the summer, put some dates in your diary to socialise. Many of you I know were looking forward to major events this summer, and so many have been cancelled; maybe start planning for some of these events for next summer. Put some beacons on your horizon, some things to focus on, to move towards.
Review your old priorities, make room for new ones – We can often get in to a rut with things that we prioritise in life. There is nothing like a time of crisis to force us to review these things. If we take some time to honestly reflect on how we were operating before the lockdown we might find that many things that seemed vital to us a year ago have less significant to us now. Take some time to think about if and how your values have changed over the past 6 months. Ask yourself whether there is anything different you could be giving priority to now. e.g. maybe write a list of things you did prioritise before lockdown (some of these may be still very relevant), and things you prioritise now (these will also be relevant). Compare the two lists – knowing what you know now, see if you can shuffle things around for a third list – crossing some less relevant ones off and bringing some new priorities to the top of the list for the future.
Start to re-establish your old cherished routines – Once you have had a good, old spring clean of your priority list, you may notice things that have appeared in a higher place on all three list, well these are probably extremely important to you. So, think about how you can honour these and pay particular attention to them in the coming months.
Maybe it's getting back into your exercise routines or favourite sport/hobby. So, in light of a period of abstinence from them and probably missing them terribly - can you give them new meaning and new relevance now. e.g. being braver, being more dedicated, maybe entering some events or competitions. Have some fun!!
Remember that we all take time to adjust and re-adjust – we have had to learn very quickly to become more adaptable and more flexible in our approach to life. Personally, I think this is an extremely positive change. I wonder what that looks like going forward for you? The thing about change is we either embrace it and maintain it or we find a way back to operating as we once did, we can easily drift back into old habits. Being more flexible is certainly good for our well-being, and flexibility allows for much more choice - If truly embraced it recognises the value of stopping to reflect and to rest, I believe this is something we had learnt to overlook. As I said many months ago - All change has both positive and negative elements associated with it. Whatever the change might be we can always find something within it to aim for. Setting ourselves new goals is part of adjusting to the change.
Remember that change allows us to grow as people, adjusting is our journey.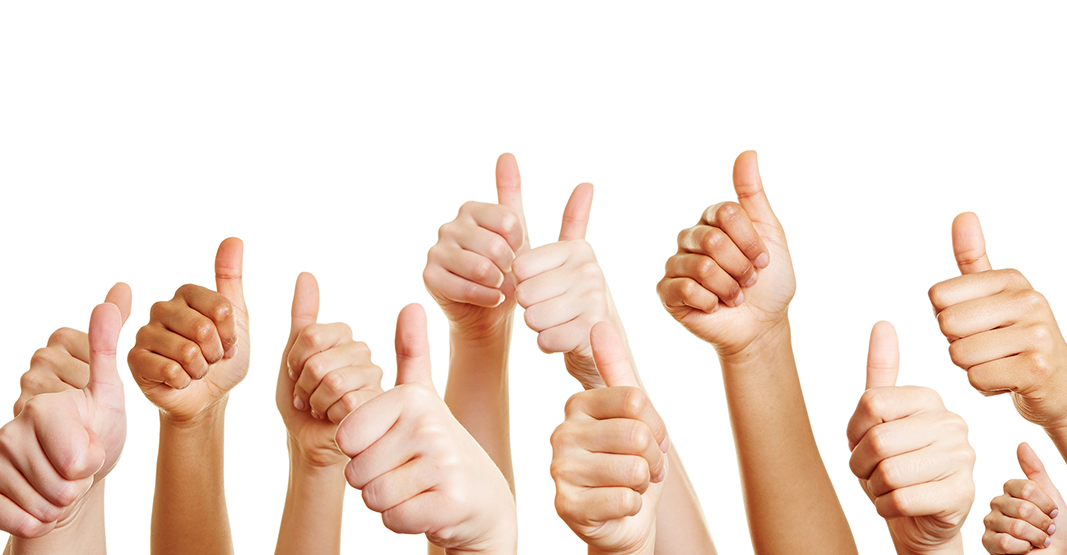 Optimism Part 2- Drawing a more positive conclusion
So, a couple of weeks ago I reflected briefly on the concept of 'leant optimism' and how this in 'vogue' concept actually finds some origins of comprehension in the works and research of Aaron Beck, back in the last century. Although more recent research identifies more; Beck originally identified 11 common cognitive errors – Being simple and easily remembered we are just focussing on those here. So, we looked at the first 6 in the last but one message, and we are going to look at the following 5 today.
First a couple of Questions -
· Did you identify any (from message 6) that you employ in your day to day thinking?
· Were you surprised at how many of these you automatically do?
Let's look at the final 5, once again remember to be very honest with yourself and try to reflect on times you might have used one or two, or even all of them.
The remaining 5 cognitive errors: -
Magnifying and Minimising: Evaluating and focusing on the importance of the negatives in a situation or event. Usually at the same time denying any evidence which supports a more positive evaluation of the same situation e.g. A girl assuming that her best friend doesn't really value her because her best friend had asked a cousin to join them both on their holiday to Spain.
Emotional Reasoning: Believing that something must be true, because it feels like it is true e.g. A girl says "I can feel that my best friend is going to go off with someone else. She hasn't done anything or said anything to suggest that, I just know it".
Making 'Should' 'Ought to' and 'Must' statements: Telling ourselves that 'I should do', 'I ought to' or 'I must do' something. When a more accurate statement might be 'I would like to', 'I wish to', or 'I would prefer to' - e.g. I 'should' have got up on time, now I'm late, and I 'ought' to be better at getting up by now. I 'must' not do this again!! (self-berate – self-berate).
Labelling: Using labels for things and/or people to describe a behaviour. Then imputing all the meaning that the label has to the thing or to the person – e.g. this is rubbish, she is an idiot, you are a bad friend.
Inappropriate Blaming: Here a person might use hindsight to apportion blame, even when the person couldn't possibly have known any better at the time. This is often accompanied by ignoring all mitigating factors, such as the roles played by others, or the external circumstances that were not controllable. – e.g. 'You should have done this' or 'I should have done that. 'If I hadn't done that then the accident wouldn't have happened, and everything would still be OK'.
Understanding that these are 'common' cognitive errors – (and by 'common', I mean - occurring often or done often), I think can be helpful. Another thing that's helpful is to remember is that we can pick these 'errors' up from each other, from the significant people in our lives. Most of us are very easily convinced when it comes to learning how to think negatively (pessimism). Positive thought (optimism) is something most of us find more difficult.
Beck believed that everyone demonstrates some cognitive thinking errors in the way we analyse and interpret events, but obviously to varying degrees.
What I would like to encourage you to do over the next week is to become familiar with them, to understand what they are, and become more aware of when you are employing them.
The question then is - Can you question their validity? What evidence can I find to support your thinking - what is assumed, what is factual?
By testing your 'automatic' thinking against 'objective reality', most of the time you can come up with an alternative more positive conclusion, you are choosing to perceive things differently.
You are learning to be more optimistic.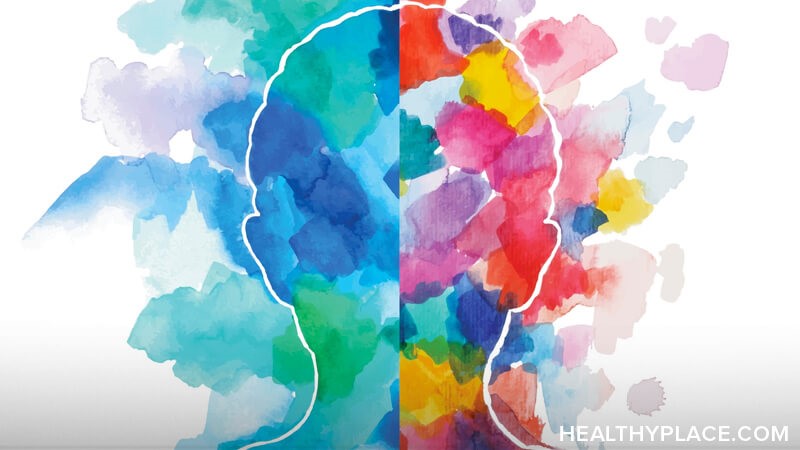 Coping Strategies
At the request of a King's girl earlier this week, I was asked to reflect upon the current situation in some way in this week's well-being message, I decided to put the planned (part 2 - of last week's) well-being message on hold until next week, and this week to draw attention to some appropriate coping strategies for the present times we find ourselves in.
So, a reflection that came to my mind when the I received this request was how conflict is most effectively worked through and the question arose "how do we come to a place of resolution and peace after a period of conflict"? and then a further question arose "how does conflict start in the first place"?
So, in conflict the usual cycle of events is: -
BAD EXPERIENCE –> DISTRESSED FEELING –> SENSE OF BEING WRONGED –> ANGER –> COUNTERATTACK.
Just like physical pain, psychological distress alerts us to the fact there is a problem. However, this way of being sets us up to take a defensive stance which means we are primed to retaliate, unfortunately this only fuels this process and continues the conflict.
What so often starts conflict is an intense focus on difference, what divides us - difference of opinions, attitudes, values, physical appearance, and many more inequalities. Lack of awareness and lack of knowledge, some might call ignorance of a situation or another person's point of view often plays a huge part in conflicts arising, although most of the time ignorance is often just a matter of unawareness and unfamiliarity around certain issues.
This intense focus on the differences and what divides us can soon escalate to a position of conflict and calamity, and this focus although it does initially draw attention to the problems doesn't contain the answers. So how do we move forward? What are the answers?
What is needed is a shift in focus, a shift, from the problem to the solution.
Like many things in life conflict resolution involves a process of change. The road to peace and recovery always begin with a period of listening. Stopping for a moment to listen to ourselves (self-awareness), to try and understand (gain knowledge and insight) and to start listening to others (empathy), and not just with our ears, but with our whole hearts.
So, in terms of the current is situation, I don't have an absolute answer for you, and neither by all intents and purposes do many of the past generations, but what I can say without a doubt is that focusing on 'solutions' is the way forward.
I want to encourage you to take a moment (and you can apply this to any situation in your life), to look forward into the future, to a time where your solution (the solution to your problem) is actively in place.
My two questions to you are: -
"What does this 'actively in place' solution look like to you?"
and
"What steps can you take right now towards this vision becoming reality"?
If you focus on taking one step at a time, and it may take time, it may actually take much time, but you are gradually moving forwards towards your vision becoming your reality.
I wanted to end with some words of wisdom the Bible has to offer us in this time of conflict and change. In the book of Acts chapter 17, verse 26 – the Apostle Paul tells us that God hath made of one blood all nations of men for to dwell on all the face of the earth; These divinely inspired words remind us that despite any perceived differences, we ALL have one thing in common, one thing that unites us and that is the colour of the blood that flows through our veins and gives us life. No words can really add to this declaration and I consider this to be a wonderfully edifying point on which to close for today.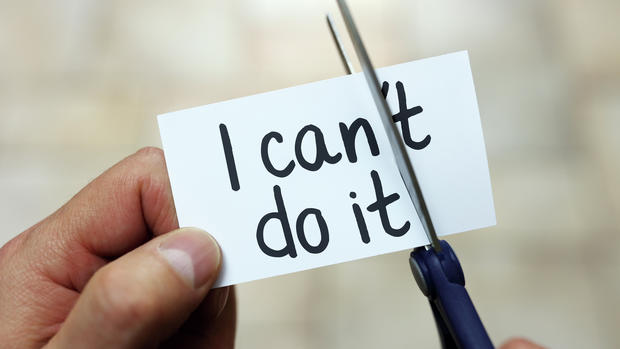 Optimism
I know some of you still have a few exams next week, but the first week is over with, well done!
I thought it might be useful to look at the topic of optimism. 'Learnt Optimism' seems to be a new buzz phrase, and it's great that this is being focused upon in these times of radical change in the world around us. We know that an optimistic outlook – 'my glass is half full' thinking has so many benefits to our health and well-being, and to our performance and our abilities to step out in faith - to give things a go. It's great to be reminded that we can teach ourselves to become more optimistic. But this is not a new idea - Through his extensive research into cognitive behavioural patterns Aaron Beck (an American Psychologist) considered to be the founder of cognitive therapy - way back in the first half of the last century identified this idea, although it may have been 'presented' slightly differently - fundamentally it was the same idea. Beck developed his style of therapy based upon his beliefs that a person's experiences very much depend upon their cognitions or thoughts. Beck identified that most individual's distress originates from common thinking errors. He encouraged his clients to memorise these commonly identified thinking errors, and he postulated that in doing so, his clients would be able to identify these tendencies within themselves, thus giving themselves a choice - to continue in these patterns or to exchange them for new more positive ones. The result being that the client would choose to look at their 'glass' differently.
There are 11 commonly identified thinking errors to explore, which is a lot to familiarise ourselves with in one go, so this week we will look at the first 6, and the remaining 5 in next week's message.
So, lets have a look at what these first 6 thinking errors/tendencies are: -
All or Nothing thinking: Placing experiences in one of two categories; these being in opposition to one another – e.g. Absolutely awful or 'no good' vs. Completely immaculate or 'perfect'.
Overgeneralising: Making sweeping statements or inferences e.g. "I cannot control my anger".
Discounting the positives: Deciding that if something good happens, that it can't possibly be anything valid or important – e.g. refusing to take pride in getting good grades because "well everyone gets similar grades or probably higher than me"
Jumping to conclusions: Focsing on one aspect of a situation, and making a judgment based upon what that aspect means e.g. "I haven't heard from my friend recently" – therefore concluding - this is because they don't like me and I'm a useless friend.
Mind Reading: Believing we know what another person is thinking, usually with very little evidence e.g. "I know she is thinking that she doesn't like me" - evidence - because she has never spoken to me.
Fortune-telling: Believing that we know what the future holds, and ignoring all other possibilities e.g. "I haven't heard back about my uni application yet" – foretelling - I won't be offered a place now or even I'll never get offered a place anywhere.
Have a look at these and honestly reflect on how many of these thinking patterns you have engaged in. It's OK - We all do it! and we all have the capacity to be distressed by our thoughts.
The idea here is to become aware of them and then we have a choice - to see our glass differently. Try to memorise or at least familiarise yourselves with these for now and we look at this further next week.
May

The Smile
Our faces have a remarkable ability to communicate without the need for any words. Our faces are able to convey a wide range of emotions and attitudes through our expressions.
The expression I wanted to focus on today is THE SMILE, so, let's give a big hand for the smile, what a wonderful gift this is, not just for the owner, but for the receiver. 😊
What led me to this train of thought was my journey each day to the field where I keep my horse. My journey takes me and my dog across a large field behind my house and then down onto a country road for a short while, the walk itself is beautiful, and there are many others who are usually enjoying the walk at the same time as Charlie and me (Charlie is my dog).
What I have noticed recently and felt sad about has been the expressions on people's faces. So, I noticed that with the social distancing has also come a level of emotional distancing, and even some defensiveness, which is understandable in the current circumstances. People walking around one another and cross the road, or even the whole field to avoid contact. However, what came to my mind was even though we have to socially distance ourselves, and that is appropriate, we still need to emotionally connect.
I noticed that I felt quite alone walking along a path, where there were many other people and yet no-one looked at anyone else or made eye contact. I thought to myself this seems wrong. I decided at that moment that I would make a conscious effort to speak with the next person I passed, in order to reach out for that 'human connection' we all so need. So along came an elderly couple who on approaching me were obviously trying very hard to work out which way to go in order to avoid Charlie and me. So, stepping back onto the grass, I called out to them, "It's ok I will stand back here, and then you can pass by safely". I made a sure effort to smile and it was a genuine smile as I felt such compassion for the couple who were obviously worried. Anyway, I saw the sense of relief on both of their faces and in their body language, as they reorganised themselves to walk forward and carry on their journey.
To my joy they stopped as they were passing by and the gentleman started a conversation, (even though we maintained a 3-meter distance between us) we had a lovely chat about all sorts of things. It turned out that they were desperate to speak to people and had found that going out for their daily walk had become something of a challenge because, people seemed to be so closed off and they felt afraid that maybe someone would be unkind or even worse. We chatted some more about the weather and how lovely it was to hear all the birds singing. It seemed they were able to give up the defensive shield that they had been carrying with them because they had felt fearful. What I believe made this interaction possible that day, wasn't my words or my offer to stand back and give them room to pass, but my smile, and the accompanying facial expressions that say, "I want to connect to you". We are relational beings and our need to be social is part of our humanness, without it we cannot truly be ourselves.
Psychologist and non-verbal communication expert Paul Ekman uses the term 'Duchenne Smile', for a real, genuine smile. According to his research we can always tell a true smile, one that describes true happiness.
We show expression to others maybe hundreds of times a day - be it looking away, or at the ground as we pass by, or looking straight into someone's face and smiling, we are giving strong signs about our attitudes towards human connection.
So, a few things to think about when you are out walking over the half term, and maybe a few questions to ask yourself:
What are you expressing about your attitudes towards others as you pass them by?
What do you want this to say about you and your desire to make or break human connections?
What is your nonverbal communication saying about you?
And last, but certainly not least – to think about your 'Duchenne Smile' and what joy and desire for connection that might offer to others.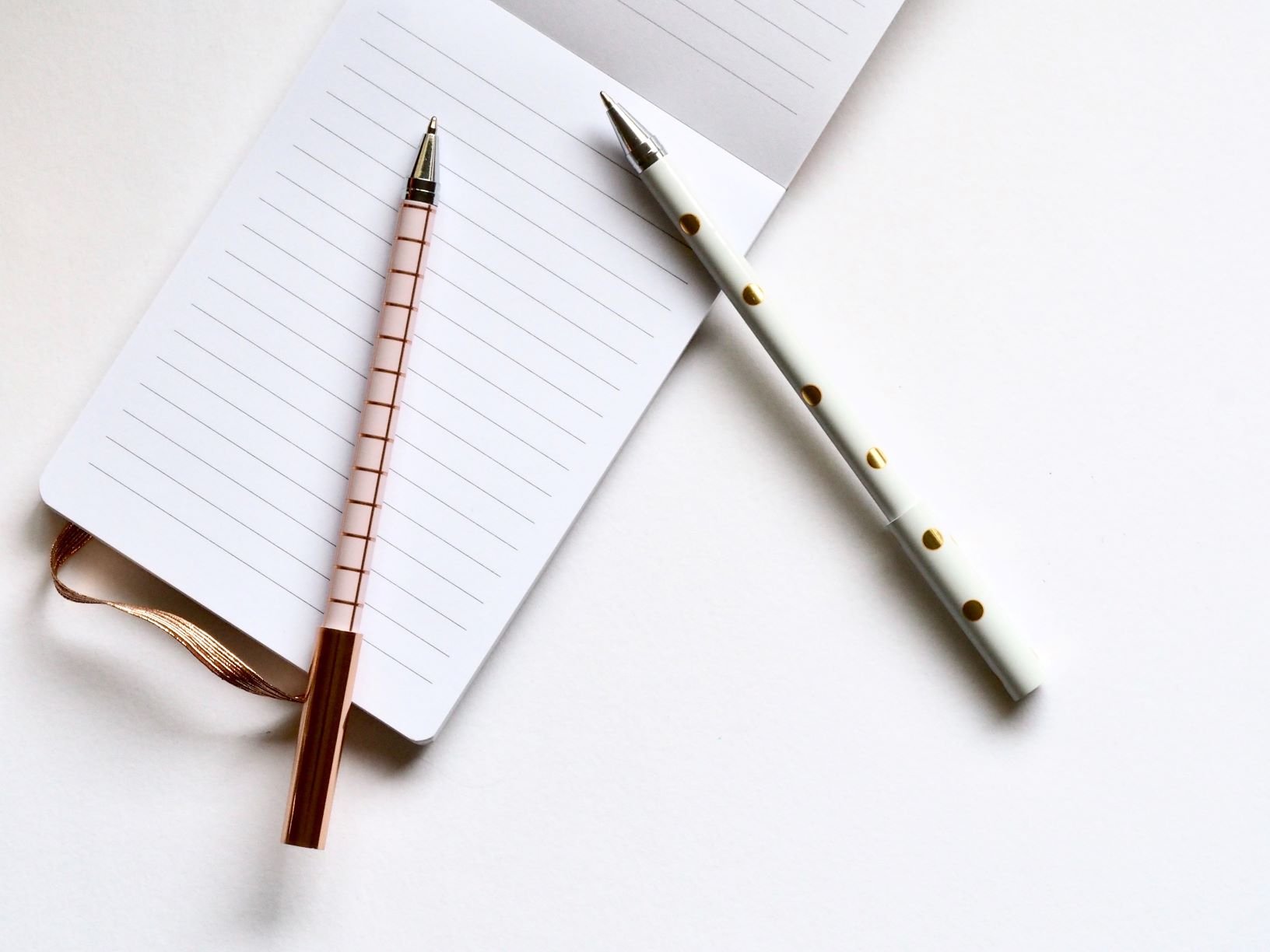 Don't Suffer in Silence
The world of psychology and related therapies has long recognised that there is a definite healing that occurs when a person is able to open up and express emotions.
There are also many recognised conditions that are related to not doing the same; insomnia, lack of focus, low mood, not eating, reckless behaviour being some of the more obvious ones.
For some people the thought of 'opening up' to another person can seem daunting and evoke even more of the unpleasant emotions and even add to the list of conditions mentioned above.
So, I wanted to offer a more pleasant alternative for those who might find talking too much.
Writing about emotions has been proven through much research conducted, all around the world, and over many years to have incredible therapeutic value. Writing about emotions has not only been demonstrated to improve the physical and mental health in school age children, but across all the age groups of life. From youth to old age we are continually building a bank of emotional responses to life, some positive and some negative. Of course, life does have a habit of throwing all sort of trials and challenges at us and these are the ones we tend to focus on, these are the ones that tend to keep us awake at night or put us off our food.
This is obviously a vast subject and one that I cannot do justice to in a short weekly message but, what I wanted to do is to offer a suggestion for those people who find talking too much. My hope is that for those of you who do, give this a go, that you might experience the value first-hand and the experience will tell you probably more than I can say in this short message today.
This is not a guarantee by the way that writing about your emotions will solve them or will make then go away, but more that it will allow you to create a place to express them and release some of the pressure that keeping them bottled up creates.
A blank page can seem so inviting, a space for you to put your mark, a space that doesn't offer judgement back to you, and a space that can hold onto your emotions and keep them safe. You can leave your emotions with the page and walk away; when you go back to the page maybe weeks or even years later, the page still has a hold of them. Therapists often offer the suggestion of an emotional journal to people they work with as a way of creating a therapeutic space between sessions.
Whatever topic you choose to explore with your page or journal, what is important is that you explore the objective and the subjective, so what happened and what you felt about it. Letting go to explore your real, deepest emotions; what do you feel? and why? Sometimes drawing emotions can help, giving them a shape, giving them a colour or a texture.
When writing don't worry about spelling or grammar, or even sentence structure, this isn't an English lesson but an exploration of your journey, so impulsive writing is often powerful. Engaging in a free flow of information, an emotional download if you like onto the page.
You can use any form of media for your emotion journal, pencils, pens, paint or even collages (cutting out words from magazines and sticking them onto your page can really help to express your inner self). Pictures are a very powerful way to express those emotions too, those that you maybe cannot name, so drawing your experiences, and drawing your emotions - and no it's not an art lesson either, let go of the "I can't draw" statement, it's not about aesthetics, but about releasing your deeper self. So, ask your internal critic/evaluator to be silent and to allow the pen or the paint brush to do what it wants to do.
What, when and where?
What do you talk about? - well whatever is current for you – see where it takes you.
When? – whenever you feel that it's comfortable to do so. Obviously not in the middle of a school lesson, but when you have space and some time to yourself.
Where? – in a place that's away from others, and a space that allows you to sit quietly and explore your emotions without too much disturbance.
Its important that you are able to keep your journal to yourself - unless of course you choose to share It with others, but essentially confidentiality is an important part of the process, keeping your experience and emotions between you and the page, and creating that safe space.
If you try this and find it a useful exercise, then write about that too. Life is the journey, and your journal is an expression of your travels.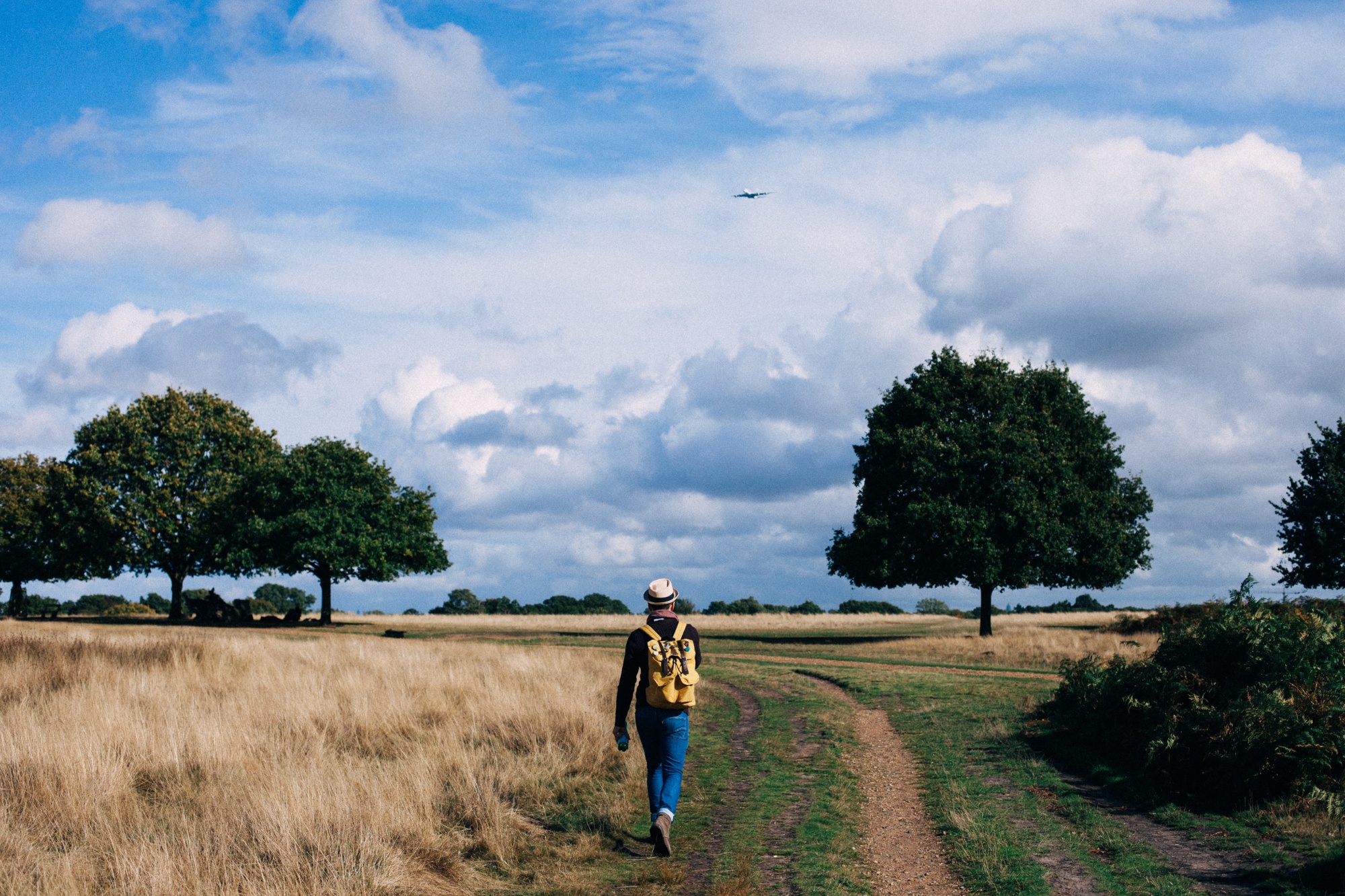 There are certainly more reasons to use walking as our form of exercise right now. Whilst the current constraint on using gym memberships or participating in group/team sports are very much on hold, walking has become by default the most popular choice of activity. This is a good change and hopefully one which people will continue to embrace once the lock-down and social distancing constraints are eased. I just wanted to give a big 'thumbs up' for walking and to promote reasons for my thinking.
Reasons for walking
Walking improves cardiac health and physical fitness, it re-energises us and as well as reducing periods of fatigue or inertia throughout the day, it also helps to produce better quality sleep at night.
Walking increases Oxygen levels in the blood which helps to stimulate brain activity, positively influencing memory and concentration. Increased levels of Oxygen also help to detoxify your blood and reduce Carbon Dioxide levels, which helps to promote healthy PH level in the blood.
Walking mobilises joints, improves strength and endurance and even improves posture by stretching out all those muscles which get so tense after long periods of sitting at a computer or a desk.
Unlike running, which is a high impact, high intensity activity, walking is low impact and most often lower to medium intensity and is therefore a gentler way for the body to operate and obviously this will minimize possibility of strains and stress related injuries.
Walking helps to reduce physical and emotional tension and stress, and is also proven (if engaged in as a regular form of exercise) to reduce blood pressure, and conditions and diseases relating to hypertension.
Several studies that have found that walking increases creative thinking or the creative flow of ideas, those 'lightbulb' moments can often come whilst walking out in the fresh air. An American university in a study found that walking increased 'creative output' by an average of 60 percent, the researchers labelled this as "divergent thinking," The research found that through walking the process of thinking and free flow of creative ideas is increased.
There are many studies that show how exercise and participating in physical activities such as walking promote the release of our happy hormones – endorphins, dopamine, norepinephrine, and serotonin are all neurotransmitters which can be released when you participate in physical exercise. Although these brain chemicals all have different functions, they are all hugely important in regulating mood and promoting feelings of health and well-being.
So, if you haven't already taken a stroll with your family this week or even at all over these last weeks, then I want to encourage you to get outside, take in the fresh air, enjoy the sunshine and walk a couple of miles or maybe more, Oh! and don't forget the comfortable shoes.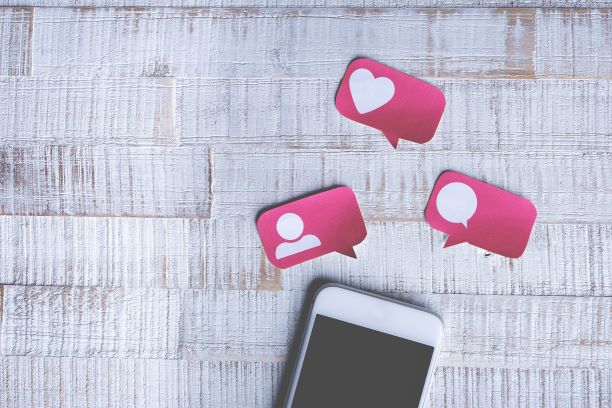 The Ant and the Grasshopper
This week I wanted to discuss something which has come up recently and in-particular during this lockdown period. This topic is somewhat of a concern and I believe, poses a real threat, to the general health and wellbeing of many teenagers right now. So if this relates to you, please don't think I am pointing finger or calling you out, because that is not the case, but more that I really want you to hear this as a 'wake up call' and hopefully, you might be encouraged to consider your health and well-being and to hold that in a higher regard, than any need to submit to peer pressure.
Both myself and several colleagues have heard many stories about young people using mobile phones throughout the night, sometimes staying on group chats or video calls for hours on end and even pulling 'all-nighters', (which for parent's sake means) literally ALL NIGHT LONG!
I don't want to sound like a killjoy, and I am very aware that for some young people the contact time with friends is vital for emotional well-being, particularly at this time. But I just do want to say "HEY! COME ON GUYS!! REALLY???" There are appropriate amounts of screen time and there are obviously very inappropriate amounts of screen time.
I am not making it up when I say that Wi-Fi, AKA electromagnetic radiation is bad for your brain, please read this extract from an online post about how Wi-Fi affects this man.
Dirk Wessels, 16 Aug 2004 @ 3:17am
Mobile Phone radiation
"I am one of the few not wanting a mobile phone, but the reason is a bit different. I am sensitive to the Electromagnetic radiation of mobile phones. This means, I can feel trembling, tension, stress, while holding a mobile phone, or being near to any antenna. Also, I feel less of my own emotions, and my thinking is less intuitive."
Reports such as this, are much more common than you might think, and maybe we need to get out the weighing scales and be very honest with ourselves. It is not for me to tell you how much screen time is right for you, but I do want to encourage you to be honest with yourselves and say how much is appropriate considering you need to get up in the morning and feel refreshed and re-energised after a good night's sleep, to embrace the day with enough energy to give your very best efforts to your school work.
Not wanting to harp on or sound like I am on your case; I thought a little insight from Aesop might evoke you to think on and maybe ask yourself "what is in your grain store?"
The Ant and the Grasshopper
In a field one summer's day a Grasshopper was hopping about, chirping and singing to its heart's content. An Ant passed by, bearing along with great toil an ear of corn he was taking to the nest. "Why not come and chat with me," said the Grasshopper, "instead of toiling and moiling in that way?"
"I am helping to lay up food for the winter," said the Ant, "and recommend you to do the same." "Why bother about winter?" said the Grasshopper; "we have got plenty of food at present."
But the Ant went on its way and continued its toil.
When the winter came the Grasshopper had no food and found itself dying of hunger, while it saw the ants distributing everyday corn and grain from the stores they had collected in the summer.
Then the Grasshopper knew: It is best to prepare for the days of necessity.
An Aesop's Fable
Reference:
Wessels,D.(2004) Can You Resist The Lure Of The Mobile Phone? Available from: https://www.techdirt.com/articles/20040816/018238.shtml [Accessed online 29/04/20]
April
Being Optimistic
We might be tempted into making many comparisons right now. Comparing how things are right now to how things were a few months or even a few weeks ago. Things which were very familiar and comfortable, may now seem very different.
Whilst some of you may be able to take all this change in your stride, others might find making such adjustment really challenging. Whether you find it easy or challenging, we can all use a little boost to support a positive attitude. Hopefully, the following suggestions will keep you motivated and help you to maintain an optimistic outlook over the holiday.
Here are a few suggestions to think about:
· Think about how far you have come, and about your journey to this point in time.
· Think about the qualities you possess that have got you here; a positive mental inventory of your strengths, skills and best characteristics.
· Think about where you want to get to, what your goals are and how you are going to work towards achieving them. Asking yourself about the goals you have set in the past, and have already achieved, might be a good way to start thinking about this.
· Write these successes down somewhere accessible so you can be reminded regularly; maybe use a sticky note and stick them around your bedroom, a mirror or somewhere you can see them. Having these past successes along with your present goals can be a real encouragement and help to boost your motivation.
· If worries or stresses are getting in the way of your optimism, speak them out loud to someone or write them down in a journal; either way will help disempower the worries and move the stress out of the way. Acknowledging your worries or stresses as just 'thoughts' is also a good idea and will help you to distance yourself from them.
Positive, affirming statements will help you to stay optimistic and motivated, and will also help you to maintain a positive outlook. A couple of other suggestions, which may also help you and encourage an ongoing positive and optimistic attitude over the Easter break, could be to use colour or fresh flowers. Colour can often brighten up your mood, so maybe put up some banners, posters or paintings where you can easily see them around your room. Having some fresh flowers, maybe some Daffodils, around your bedroom is almost always uplifting and, I don't know about you, but flowers make me smile.
Remember to smile a lot! Even when you don't feel like it; smile until you SMILE! 😊
March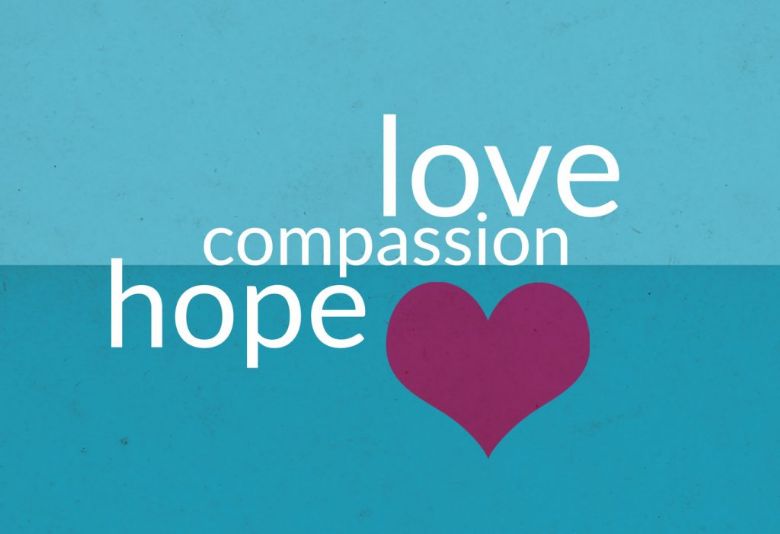 Something that comes to my mind when thinking about this week's message, was spreading something very positive in the midst of something very negative, and how positive attitudes will have a huge impact in overcoming and prevailing against this virus. I'm sure we are all aware of the many good deeds and acts of kindness that are flowing through the hands, and from the hearts of people across our land. People are willingly volunteering and participating in many areas of need. The sense of common humanity is being lived out through an attitude of compassion. We recognise that we as humans are all imperfect and even in our imperfectness, we can show loving kindness towards others and treat others as equals.
Many studies have found that adopting an attitude of self-compassion when going through ordeals or personal suffering promotes positive mental health. Self-compassion has consistently been associated with lower levels of depression and anxiety. There is certainly a relationship between higher levels of self-compassion and strong sense of wellbeing, which also correlate with reduced levels of depression, anxiety, and stress. Several studies have found a strong correlation between self-compassion and positive mental attitudes such as optimism, happiness, wisdom, creatively and emotional intelligence.
Self-compassion is an intentional attitude that involves treating yourself with care and concern when confronted by negative personal circumstances, applying self-kindness, being caring and understanding with oneself rather than being harsh or self critical.
This is all great news and really important in for our wellbeing, but what I want to focus on in this message is how adopting an equal measure of 'other' compassion is of equal, if not greater importance, as it has the potential to spread wellness in a good way.
Expressing these same attitudes outwardly, towards those around us is a key part of building a compassionate community. When life's circumstances are stressful, instead of us immediately trying to take back control or immediately fix the problem, a more appropriate action may be to respond compassionately instead of reacting emotionally.
So, a compassionate response whether to 'self' or 'others' starts with a pause, stopping to take stock of a situation, taking a breath or two first and then acting in a thoughtful way or offering a kind and comforting response. This can also be described as a form of mindfulness. So, mindfulness in the context of 'self' and 'others' compassion, involves being aware of our own, and others painful experiences in a way that is balanced. In a way that acknowledges that even though we all have a very unique and individual experience of this unusual situation, there is some comfort to be gained from the fact that we are all going through this together and at the same time, and we are all capable of offering a compassionate response.
Pause - take a breath in, and breath out compassion, we all matter.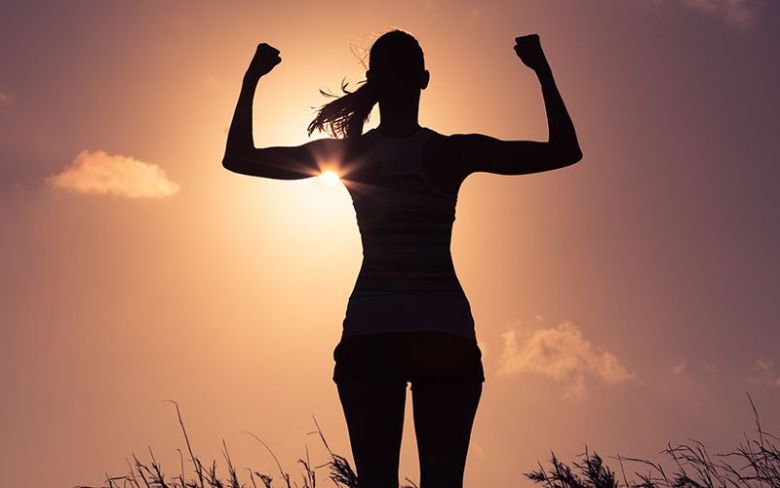 Perseverance through uncertainty
"'Go back?' he thought. 'No good at all! Go sideways? Impossible! Go forward? Only thing to do! On we go!' So up he got and trotted along with his little sword held in front of him and one hand feeling the wall, and his heart all of a patter and a pitter." —J.R.R. Tolkien, The Hobbit
I'm sure we can agree that we all dislike a measure of uncertainty; the measure may be different for each of us but, we all have a point where we feel the discomfort. Even though some are more affected by this than others, most of us like to know what tomorrow will bring. At a deep level most of us crave to know the outcome before we start the journey. But as we go through life we learn that for much of the time this isn't possible. The situation we currently find ourselves in really highlights that this life has many uncertainties and it shows us that things can change in the blink of an eye. This can be really unsettling for some, especially when so many of the years here at school have been leading up to a successful completion of this academic year. For some just starting out on a new journey here at King's this situation may evoke a different set of emotions, and even feelings of excitement, but for some there will be a measure of fear of the unknown.
It is often easy to resist change or even to deny a situation that is happening right before our eyes, and most often it is fear of the unknown that disables us. But remember fear and anxiety are a 'normal 'parts of our lived experience, and form part of a 'healthy range' of emotions. There is no shame in being afraid or anxious, BUT instead of beating yourself up about feeling the fear, make a decision to use it to drive you forward.
There is much comfort in the fact that we are all in this boat together as it were, and we can adopt a good measure of courage knowing that together we can make this work and to remember we will come out the other side, hopefully a bit wiser and certainly stronger.
Courage isn't void of fear it is carrying on regardless of it. For any of you that are familiar with the Hobbits tale and just as Bilbo Baggins continues in the tunnel that seems to have no end… "All he knew was that it was still going down pretty steadily and keeping in the same direction in spite of a twist and a turn or two." Despite where the tunnel leads and despite all his experiences along the way, Bilbo keeps going and gets through each challenge he faces, one step at a time. He is aware of his fear and uncertainty and yet carries on regardless as he has a purpose and a mission to complete.
Being brave enables us to experience the twists and turns that lie ahead of us, and just like Bilbo, we can engage in an internal dialogue with our personal power, with the strength that we have within, that which has brought us out of previous tunnels.
We all have experiences in our past that we can draw on, times when we have had to sit with uncertainty and guess what? We are here today to tell the tail and to recall the memories.
So, I'm going to congratulate you in advance "Well done to all of you, you have come out the other side!"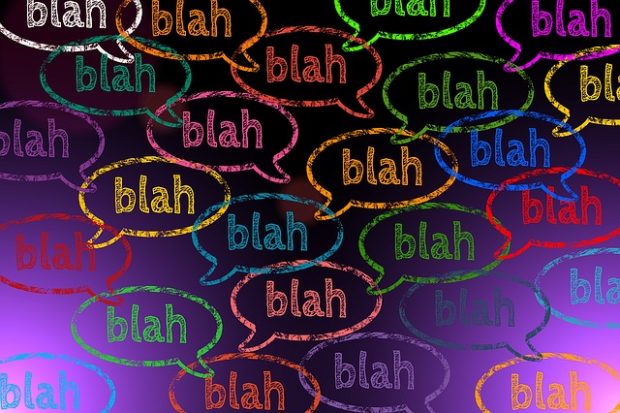 The Impact of Words - Gossip
Further thoughts about our use of words and the impact on our well-being leads me to the subject of GOSSIP. Here are a couple of powerful acronyms: -
G - IVING
O - OTHERS
S - SOMEONE ELSES
S - STORY
I - REGARDLESS OF
P - PERMISSION
G - GUSHING
O - OUT
S - SOMEONE'S
S - SECRETS
I - IN
P - PUBLIC
Knowing people have gossiped about you can be really hurtful, we all like a good old chinwag now and then, but when it is at the expense of another person's well-being then we need to make a stand against it.
What usually come into play when a person indulges in gossip is the EGO, the 'self', the centric part of our inner being. Let's be honest people don't gossip to benefit others, even though we might all at times justify it that way. If we are really honest with ourselves, then we know when we are sharing information about someone else behind their back, that there is a part of us that knows it is not right, a part of us that knows this is unjust.
When we really explore the reasons for gossiping, I think most of us will agree that we get something out of it for ourselves, that it serves a 'need' for ourselves. So maybe it's a need to be 'popular', a need to be 'liked', or a need to be seen as 'relevant' or even to be seen as a 'saviour' in a situation.
The truth about gossip is it can have a very negative affect on people's mental health.
Whether gossip is about developing my own sense of self-importance or developing my own 'poor old me I'm the victim' identity, this development will more likely than not, come at the expense of another.
Then on the flip side of course, there is genuine 'information sharing' that isn't really gossip at all, but is more about genuinely caring for someone else's well-being and sharing information to make sure they are alright or OK, and then there is a different agenda at work and we can most often positively justify this as OK.
"How do we know the difference"? I hear you ask, well one way to check whether it's the dreaded gossip or genuine information sharing is ask ourselves a couple of questions before we share someone else's stuff: - What emotions are aroused for us? and What is my agenda for sharing this?
Trying to be as honest as we can here. By recognising what is going on for us when we feel tempted to talk about another person is key and is a really powerful tool in helping us to turn away from gossiping behaviour which BTW always has the potential to ruin another person's reputation, and to instead choose what is right, just, kind and caring.
There is always a point at which we can say – "No I'm not going to indulge in idle gossip" Instead I'm going to respect the privacy of other people's stuff and leave well alone.
This behaviour has a positive effect on everyone's well-being.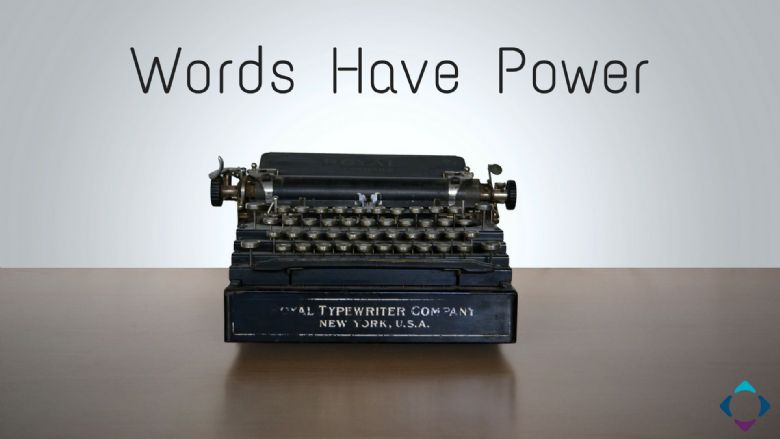 Words have incredible power.
Dear word user,
Words can edify, words can terrify
and of course, there be a plethora of intention in-between
We can choose how we use this powerful force, either silently written or spoken outloud.
We are responsible for that which leaves our lips
Oh, and let's not forget the power of our fingertips to tap in a message that won't be forgotten - a cruel text of spite that makes another feel rotten
A kind word can calm, a kind word can help or heal
An unkind word can crush, belittle or steal
The truth of a word can 'make' or 'break' a deal
Words have incredible power!
Words have power to impart the deepest emotions that are hidden in our hearts
Be very careful to restrain your untamed word, that has the power to cut like a sword
Bridle your tongue and redirect the intent to instead bind up the lowly and those broken in spirit
Can I encourage you to think and refrain from using your sword to injure or maim?
Can I encourage you to tame your tongue and think before you speak?
And of course, to remember that your words ever live on
Yours sincerely
Anon.
February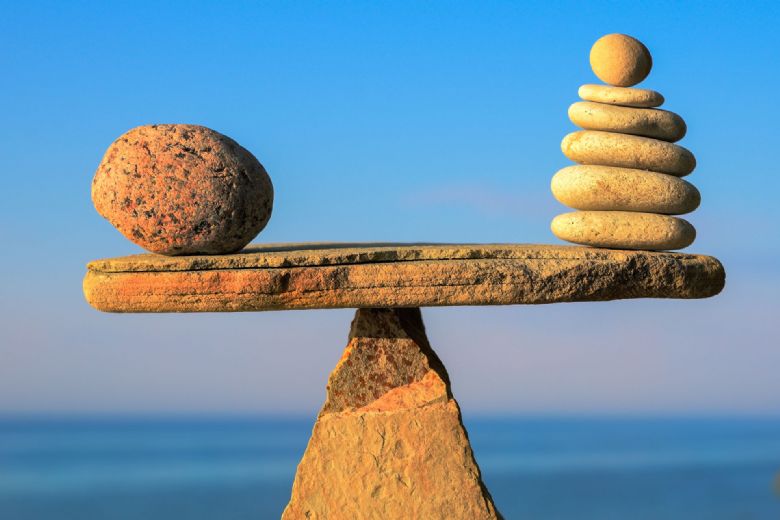 Last week we looked at 'What is Counselling' and hopefully disputed some of the myths that develop around it. This week I wanted to discuss a few of the therapeutic intervention styles I might use in my work.
Art therapy and Creative therapy Art therapy uses your creative process to make or create a piece of art, which helps to explore and symbolise feelings and emotions which may be related to a current issue or to things from your past. These maybe too difficult or distressing to communicate using words. It is also a wonderful way to relieve stress, to reduce anxiety and to improve your ability to self-sooth or cope. Using art and crafts certainly improves your wellbeing and increases self-awareness. This type of therapy includes drawing, painting, modelling and can be used with individuals and groups of all ages.
Creative therapy works is a similar way and includes a range of techniques which can also really help you express emotions and feelings, particularly when talking is too difficult and the right words aren't available or aren't enough. These include creative writing, poetry and sand tray.
Coaching The aim of coaching is for the coach to help you to reach your full potential in a chosen area, by raising awareness of what needs to be done in order to get there. Your coach will enable you to clarify and to understand where you want to go, in terms of your aims, goals and objectives 'a destination' if you like. Your coach will then support you to reach your chosen destination and will also accompany you on your journey, by guiding on one hand, yet at the same time promoting that you determine the process. Your coach will help you to maintain focus, direction and purpose all the way.
Person-Centred therapy The person-centred approach to therapy strongly holds that all human beings should be treated with dignity and respect; we are all equal and unique individuals. What seems right for you may not be right for others; therefore, this approach adopts a non-directive style; believing that each human being has within him or herself the right to choose their own direction. The approach believes that feeling heard and really understood can help you find solutions and to find answers that will enable you to move forward in life.
CBT (Cognitive Behavioural Therapy) is based on the idea that how you think (your cognition), how you feel (your emotion) and how you act (your behaviour) are interactive, meaning they influence one and other; specifically, that your thoughts determine your feelings and your behaviour.
So negative and unrealistic thoughts can cause you distress, which can result in problems and complications in how you function from day to day. When you suffer distress, sometimes the way in which you interpret the situation can become distorted, which in turn has a negative impact on the actions you might take and then consequentially the behaviours you choose. CBT therapy helps you to identify and challenge your negative thinking and improve that way you to deal with situations and behave in more positive ways.

What is Counselling?
As I'm sure most of you are aware my role in school is Well-Being Mentor, and although I am a qualified counsellor, my role at King's High incorporates other disciplines such as the role of mentor and that of life coach.
This means that I am more flexible than that of the traditional 'counsellor'. Even though my role is flexible, I still endeavour to practice in line with the same principles as a traditional counsellor. So, I thought it would be good practice today, to be transparent about the role of a counsellor and to draw your attention to a few facts about counselling, and hopefully dispel any myths that may circulate from time to time.
Going to see a counsellor does not mean you're 'mentally ill' although counselling can often be related to mental health issues, it doesn't define a person. Sometimes people just need to talk things through with someone who isn't a relative or a friend, and someone who will really try to listen.
Counselling is a time for you to talk to someone who will listen carefully and help you to work through your difficulties or worries.
Going to see a counsellor does not mean that there is 'something wrong with you' although sometimes the way you are living your life might not be the right way for you.
A counsellor will not fix you or fix your problems. A counsellor's intention is to help you to find the answers that are right for you; a counsellor should never judge you.
They may suggest things or offer you different perspectives to consider, but they will not tell you what you should or should not do.
The purpose of counselling is to help you develop 'self-knowledge' and 'self-awareness so, helping you come to know yourself better. Self-knowledge often reveals the answers to your problems and helps you to understand what you might need to change in your life and especially within yourself. For instance; your behaviours, your attitudes, your perceptions, or your thoughts. There maybe things in any of these areas that you find you would like to change or to do differently.
As much as you might wish to, you cannot change other people, and although there are often many things you can do to make a difference to your environment, there is little you can do change the whole world.
You can however change yourself and counselling can help you do this. This change does not happen overnight, or more to the point after just one session, and you may find you feel worse before you feel better; this is because you are often looking at the very things that are difficult or that bring up challenging emotions for you.
If you think how gradually we develop habits, and how our attitudes, expectations and fears develop over time, they can become very automatic and unconsciously driven. So, considering how many years you might have spent practising a habit that you eventually decide isn't helpful, you cannot then expect to change that in one hour.
Real change takes time and effort, like many things that are worth doing, the more you put in, (in terms of time and effort) the more you get back in term of change or reward.
The conversations between you and your counsellor are private and confidential this means the things discussed stay 'between you and your counsellor'. It is important that you are both honest; otherwise your counsellor won't be able to fully understand your situation, or your difficulties and worries enough to help you move forward.
Your counsellor might encourage you to tell a parent/guardian or teacher something you talk about during your time with them; they will never force you to do so. The only time your counsellor might need to tell someone else what you have talked about together is if you tell them that you, or someone you know, has been hurt or is at risk of being hurt or harmed, (this might be referred to as a 'safeguarding concern' and if they were to keep this information to themselves they may be breaking the law).
If for some reason this were necessary, then your counsellor will discuss this with you first as fully as they can. Then you can decide together how best the share this information with the appropriate person. I hope this answers some of the question you might have.
Remember talking can change lives for the better.
Next week we will look at some of the different methods a counsellor might use to help you move forward.
January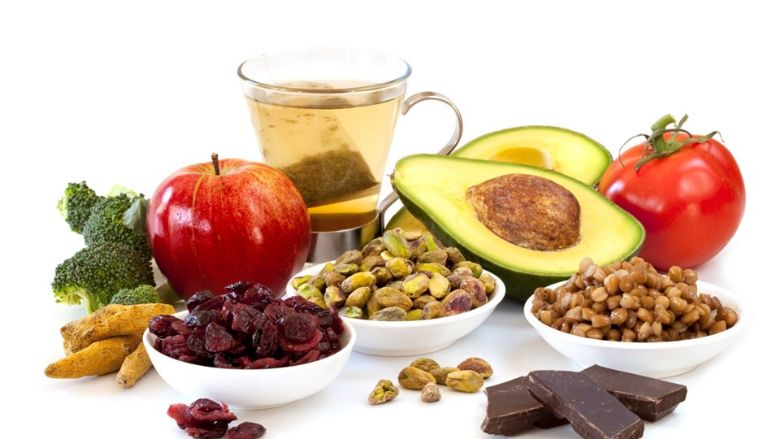 Food affects mood – How?
I know many of you are interested and keen to change your diets and lifestyles to reflect the environmental challenges the world is now so focused on, particularly the popular lifestyle choices of veganism and vegetarianism. I would like to encourage you to think about these things very carefully before you dive in, as there are many things you need to consider about your diet before you start cutting out whole food groups. It is imperative that you get the sources from somewhere, just stopping eating meat or animal proteins in the long term could end up causing health problems. Think before you leap and study the subject so that you know exactly what you need in the way of nutrition and where to get those nutrients from. Another important factor to consider is that food affects our mood – how?
Blood sugar – glucose, which is obtained from the carbohydrates (carbs) we eat, is the brain's main source of fuel. Without this fuel, our brain will be less able to fully function. Some carbs are better for us than others. Sugar, chocolate, white pasta, biscuits, white bread and cakes will only give a short burst of energy due to the sharp rise in blood sugar they produce, leading to feeling tired and grumpy very soon after sugar high wears off.
Complex carbohydrates such as wholegrain, brown rice, beans, pulses, and vegetables, are a much better choice. These are slower releasing fuels and don't have such a dramatic impact on blood sugar, so giving a more sustained energy source. If you eat lots of sugary food and drinks (stimulants) such as coke or drinks containing caffeine, your blood sugar levels will 'yoyo' up and down. This can make you irritable, anxious, and sometimes even dizzy. Poor concentration and aggressive behaviour are also associated with rapid blood sugar changes.
Proteins found mainly in meat, fish and soya products are broken down in the body to amino acids, which are vital to good mental health. The brain's communication centre is fuelled by amino acids, so protein is vital for effective brain function. Depression, apathy, lack of motivation or tension can be associated with too few amino acids in the diet.
Good Fats - essential fats, found mainly in oily fish, seeds and nuts, cannot be made within the body, so you have to get them from food. Sixty per cent of the brain is made of fat, and the fats you eat directly affect its structure. A lack of omega-3 fatty acids has been linked to various mental health problems, including depression and lack of concentration. Vitamins A, D, E and K are fat soluble vitamins and can only be transported around the body in the fat we consume, So the lower fat diets = low levels of these essential vitamins being available for the body to use.
It is really good to eat lots of fruit, vegetables and fibre each day, and many of us still aren't eating enough, these should really make up at least a third of your daily intake of the foods you eat each day. It is also very important to have the right balance of all the food groups. A good source for information can be found in the following link to the NHS website.
https://www.nhs.uk/live-well/eat-well/the-eatwell-guide/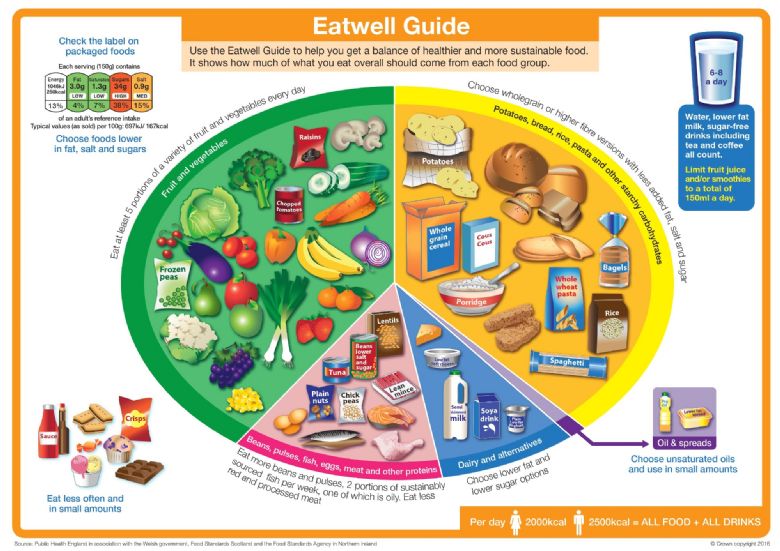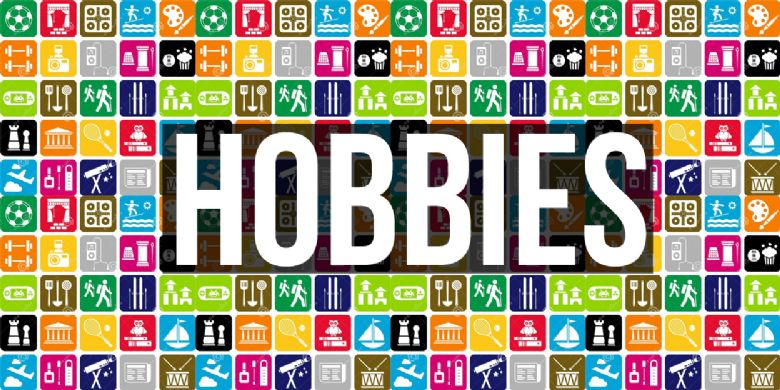 When it comes to hobbies and past times what 'floats your boat' very much depends on your own unique character, your personality and the environment you live in. If you are more of a creative person you might lean more towards the arts and crafts, or maybe you like to be more physical and enjoy dancing, field sports or team games. Whether you get crafty, try some Salsa lessons, or you just like to curl up on the sofa and step into your favourite book, you'll find that participating in your chosen hobby will recharge the batteries and re-energise you. If this doesn't happen then maybe, it's time to look for a new hobby!
Through much study and research, we recognise that there are many evidence-based improvements that are available to us when we take time out of daily routines to put time into our genuine hobbies and interests. These improvements range from increased mind and body co-ordination, increased balance, strength and endurance, heart health, a stronger immune system and stronger memory, reductions in symptoms of depression, stress, anxiety and chronic pain conditions which often come about through not taking the time out for self-care.
Here are a few suggestions you may not have thought about: -
Reading - Neuropsychologists from the University of Sussex have reported that being engaged in a good book for even as little time as 6 minutes can reduce stress levels.
Pottery or Sculpting – involves a level of mindfulness and the engages the very sensitive and articulate use of hands and fingers, which improves mind and body balance and co-ordination. This also improves one's ability to focus, which is a super way to de-stress.
Creative writing or Journaling – we know writing is good for our minds but engaging in writing creatively or emotional writing has even been found to reduce the symptoms of asthma and rheumatoid arthritis. This is because writing about personal experiences and/or about our emotions helps to reduce the stress or anxiety associated with the built-up pressure or stressful situations that life events fuel. Putting this down on paper outwardly can make some room emotionally to help us find a more peaceful space inwardly.
Being outside – There is much scientific evidence to suggest that gardening can reduce stress and help to fight the symptoms of depression. Gardening also improves your heart health and strengthens your immune system, it doesn't have to be a past time for just the 'older people'. When you think about the additional benefits and the impact of growing and consuming your own home-grown, organic produce on both your body and the environment, then its actually quite a cool past time. Why not try planting your own herb garden or growing some greens and help the environment at the same time. And of course, getting outside will also boost your vitamin D levels.
These are just a few ideas to think about, but really it is whatever makes you feel good and builds you up.
Hobbies are not a luxury, they are essential!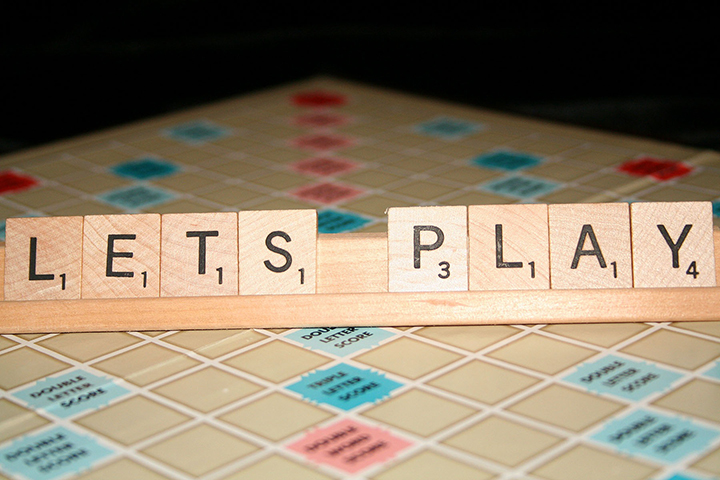 The Family Connection, time with family is more important than ever.
If I had a penny for all the times parents say to me. "My child spends so much time in their room these days on social media" It's easy to put all of your focus into one aspect of your social life isn't it? Maybe this is a certain social media group or one particular friend that you like to spend your time online with. When you do this though, other parts of your life or more importantly other people in your life can get overlooked and relationships that matter can suffer as a result. Spending time with family (immediate and extended) is crucial to your well-being. External social circles are always important too, making new friendships and meeting different people encourages you to grow in character, develop new social skills and develop a greater personal awareness. Maintaining social networks is a primary component of social wellness. However, these relationships are far better for you when they are face to face. i.e. not on social media, but real social time with real people.
Making lots of new friends is important, but it is also important to keep in contact with people who care about you and know you well, such as family. How many times do you hear one of your parents say, "You're spending too much time in your room!" or ask, "Why don't you ever come down and spend some time with the family?"
Since I last reported on this a couple of years ago the percentages have increased, rising from around 40 to 45% of the world's population are now using online social media – according to some reports the average amount of time we currently spend on social media has also increased from 2 hours to around 2 hours and 23 minutes daily. Sadly, these figures continue to grow.
So that's 2 hours and 23 minutes of the average person's day, every day sharing, liking, tweeting and updating on these platforms. Time spent investing into relationships that maybe aren't even long term and certainly aren't in real time.
Does that sound like you? The truth is as much as you may prefer your own company in your room or the company of those on such social media networks, we do need to have real time interaction with others of all ages. So, spending time with older relatives is really important to our growing in our understanding and respect for other people, our growing in wisdom and our development of virtues such as patience and humility. Real relationships help us to learn how to read body language and how to regulate our emotions appropriately. Positive relationships play an important role in our mental health and wellness, and certainly increase levels of happiness, life satisfaction and security. Positive relationships improve psychological well-being, and reduce risk of issues around loneliness, depression and anxiety.
So maybe that invitation to go for a walk or play a good old game of scrabble with the family can be more inviting. Maybe you could even suggest it!
"If you want to change the world, go home and love your family."
Mother Teresa

Well-Being Tips for a New Year
Christmas is usually an indulgent time, too many chocolates, too many mince pies, too much central heating and TV can leave us feeling a little sluggish. New Year is often a popular time for fresh starts, and our well-intended resolutions usually encourage us to exchange unwanted unhealthy habits for new, more healthier mind-sets and behaviours. You may already have started putting into practice some ideas for your New Year's resolutions – you may have or be planning to join a gym, or to spend more time with friends and family, looking for new hobbies, or cutting back on the amount of junk food that you eat.
A couple of things you can do immediately which will have a positive impact on your bodies physical and mental wellbeing.
Look after yourself physically, to feel better mentally – your physical and mental-health and well-being are so interlinked. Influencing one can have a knock – on effect upon the other. There are many positive changes that have both physical and psychological benefits and over the next few weeks we will look at a few ideas you can employ straightaway to make a difference. This week we will look at two opposites if you like 'sleep' and 'exercise'.
Advise for better quality sleep: -
· Caffeine is a brain stimulant. Having caffeine after 3pm can make it harder to sleep at night. There are many products on the market that contain high levels of caffeine, including energy drinks. For example, a 250ml can of Red Bull contains about 80mg of caffeine, roughly the same as a similarly sized cup of coffee, but three times the level of Coca-Cola. Monster Energy, which is often sold in larger cans of 500ml, contains 160mg of caffeine. These so called 'high energy' products are known to have negative consequences for your brain and for your heart. Please try replacing these products for a good old bottle of H2O.
· Switch off your mobile phones, your computers and your TVs at night If possible keep these things out of your bedroom altogether – there is much researched evidence which shows us how Wi-Fi contributes to the development of insomnia (sleeplessness). Also playing games and chatting online eats into your precious sleep time, and also makes it harder to function and focus on your work the next day. It is also now being linked to aggressive behaviours and depression.
· Sleeping during the day can make it harder to get to sleep at night. Keep naps to 20 minutes, and don't nap too close to bedtime. Try going for a walk instead.
· Try to make the hour before bedtime calm and relaxing. Avoid exciting or upsetting activities, such as electronic games and TV.
· A regular bedtime is best.
· Always fall asleep in bed.
Try to maintain good sleep habits and daily physical activity. As teenagers you need about 9¼ hours of sleep each night and at least 60 minutes of physical activity every day. Looking at 'Sleep Hygiene' is very popular at the moment. The National Sleep Foundation have some useful information on this, you can access their website at: https://www.sleepfoundation.org/articles/sleep-hygiene
Also the N.H.S has some useful tips https://www.nhs.uk/live-well/sleep-and-tiredness/how-to-get-to-sleep/
Keep fit & active = more positive
Being active is really important for your well-being. We know that exercise releases endorphins which improves your mood and makes you feel more energetic. Physically active people generally feel more positive and better about themselves, and regular physical activity is certainly associated with lower levels of anxiety and depression. There are many ways to be active; you can join a gym, get involved in competitive or non-competitive sports. You don't even have to commit to the same activity every week, sometimes just having a space in your diary to 'get active' and committing to that is really helpful. Walking or cycling to a friend's house or to the shops, rather than getting a lift. Maybe trying out a different fitness class each week for one month. You'll be surprised at the difference even one hour per week can make to your mood. It's like most things though, I can tell you what's good for you, but really you have to try it to know this for yourself.
Great way to engage in an exercise program is to download an app onto your phone. The link below will take you to the N.H.S couch to 5 k program. This gives you a week by week podcasts that will help you to stay on track and encourage you to keep going when you are feeling less motivated.
https://www.nhs.uk/live-well/exercise/couch-to-5k-week-by-week/
December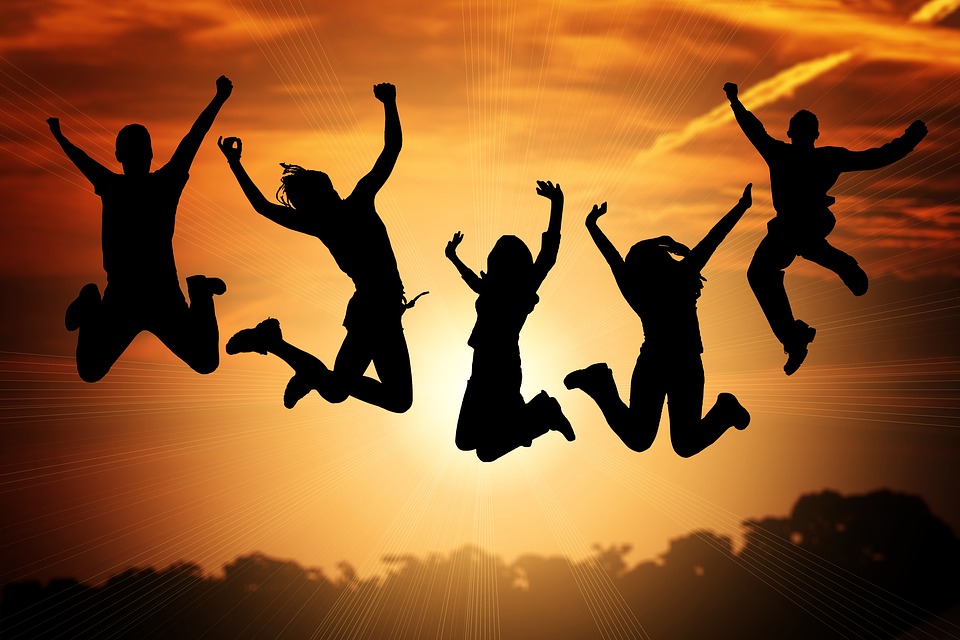 Bringing it all together
So, we have looked at some of the key components which help us to build resilience. We have looked at building on our strengths – this was about recognising our strengths and really knowing and understanding them. We looked at how regulating emotions is not something we do naturally, we must learn how to do this. We learnt how this is modelled to us by significant people; parents, relations, teachers, carers etc. and that actually we DO have choice about how we respond. We looked at resilient thinking – and how using a positive internal dialogue will affect you positively. Starting to take notice of the things that you say to yourself, about yourself and asking yourself are they helpful and empowering or unhelpful and destructive? Lastly, but certainly not least last week we looked at building effective relationships – this was about considering what we give to the relationships around us, what do we bring to the table and how we can use this knowledge to build effective authentic connections with others. So, these are all things we can continue to work on and develop over the journey of life, and these will build on and develop your resilience.
If you recall in the first week we looked at building on our strengths, do you remember I asked you to think about your unique brilliance? Well I'd like you to think about how that brilliance can inform your future decisions and the sense of purpose and meaning in all that you do.
So - Can you embrace your unique brilliance and allow it to drive you forward?
Can you use your past successes to help you navigate your way through new challenges?
Can you look at challenge as an opportunity to grow?
Can you use humour, patience, and positive thinking to help you adapt to change?
Can you build strong relationships and be OK about asking for help?
Can you be proactive in your attitudes and relationships with yourself and towards others?
OF COURSE, YOU CAN!!
I just wanted to end this term with a great quote
"If you can't fly then run, if you can't run then walk, if you can't walk then crawl, but whatever you do you have to keep moving forward." ― Martin Luther King Jr.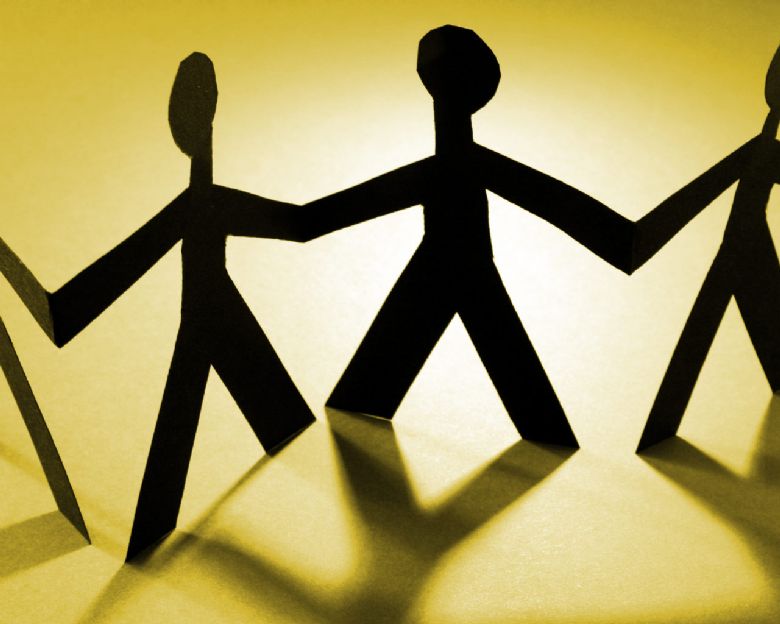 Effective relationships - Are key in building resilience – what do I mean by effective relationships. Well in simple terms, this is about exploring what you give to the relationships around you, and what you bring to the table. How you use this knowledge can be hugely beneficial in building effective, authentic connections with others and can really help to establish these 'effective relationships', relationships that are mutually precious and developmental.
Appropriate transparency – The outward expression of the internal feelings, goes a long way in the development of resilience. Whilst talking to a friend or family member about your worries or concerns is unlikely to fix them or make them all just go away, it does mean though that your troubles are heard and means you are more likely to get the support you need. It can also offer you a new perspective on things and that can help to ease concerns or fears. Talking also allows you to receive feedback which may help you to find your own solutions.
So, transparency here is being honest about what's going on and how you are in the here and now, appropriateness is really important here too, so not letting it all 'hang out' and telling everyone and all your friends what's going on in your life, as this just encourages the wrong sort of attention. But it is more about sharing with someone you trust; and I do want to place a great emphasis on trust here too. So, this being a good friend, a close relation (parent, partner or sibling), someone who won't judge you, someone who will communicate love and acceptance to you. Someone whom you know will keep the things you share about yourselves to themselves... so your 'stuff' is safe. Someone who might help you to observe your weaknesses and point out your strengths. This is a far more mature way to communicate and connect and again helps to build these authentic relationships. These are key in becoming a more resilient person. When you can say I know I have someone to watch my back, someone who genuinely looks out for me and I for them, then this is building trust.
Invest in deep and meaningful connections
Therefore, it is so important to invest in your relationships with friends and family, and keep investing in these over and over again, even if it's just to touch base and say, "Hi how are you?" Spending quality time with friends and family creates positive emotions and builds on your self-care. Cooking and sharing a meal together, watching a movie together or inviting a friend to meet up for a smoothie or hot chocolate; spending time just being with others increases our sense of belonging and self-worth, there doesn't have to be any agenda. These connections build resilience individually and collectively. If you think about being proactive in your relationships then this will help you to feel more in control, rather than just waiting for things to happen. This takes us back to goals we looked at earlier in the term, being proactive helps you to make your goals become a reality and you to take ownerships of the outcome. Resilience is bouncing back, and this has a forward focussed momentum, moving towards the life you want to live and towards becoming the person you would like to be.
We can't do this alone, we are not self-sufficient as many would like to believe. We need effective relationships to strive. As the Scottish Poet John Donne says;-
"No man is an island,
Entire of itself,
Every man is a piece of the continent,
A part of the main."
John Donne's Devotions (1624)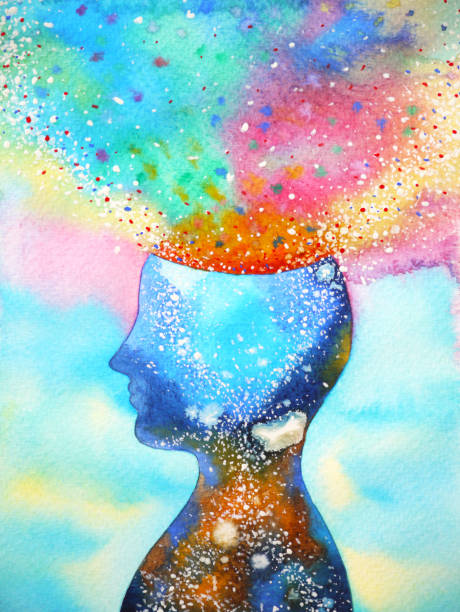 Developing Resilience Continued
Managing emotions – regulating our emotions is not something we do naturally, we need to learn how to do this. Babies and young children are a good example of this: - a baby will naturally be congruent with his or her emotions, if they are in hungry, uncomfortable or in pain they will impulsively make enough of the appropriate noise to let this be known. As they grow older they learn to regulate these impulsions. This is partly modelled to by significant people; parents, siblings, carers and later on friends and teachers etc. In our formative years most of our environment is 'controlled', we are for the best part able to leave it to others to sort out for us. As we grow up though life becomes more unpredictable and uncertainty is far more likely. Life gradually becomes fuller of situations we cannot control. When you mix this unpredictability and uncertainty with our own unique personality traits then life starts to become more difficult to navigate. Most of us can relate to being at some time in our lives overwhelmed by our emotions, for some it's a daily struggle. Obsessing, worrying and thinking things over and over in our minds will keep us stuck, and asking why me? Well that just leaves us feeling helpless.
As we looked at last week Life is a series of UPS and DOWNS and acceptance this can help us move forward through what can sometimes feel like a constant emotional roller-coaster.
Some acceptance strategies include:
Letting feelings or thoughts happen without the impulse to act on them. Acknowledging them and just allowing them to diffuse or to evaporate, just like steam of a vapour.
Observe your weaknesses but taking note of your strengths – even to go so far as to write your strengths down and underline them with a highlighter pen.
Give yourself permission to not be good at everything. - I imagine if one were good at absolutely everything then life might be quite boring. But I'm not good at everything and never will be so I can only imagine
Acknowledge the difficulties in your life without trying to escape from them or avoid them. As I said earlier life is a series of UPs and DOWNS and we all go through seasons of happiness and sadness, seasons of emotional wealth and seasons of emotional poverty.
What you do in those seasons determines whether you build resilience or whether you stay stuck in the same old way of dealing with things that so often doesn't work, drifting along the same path, feeling unhappy, distressed or anxious.
Building resilience is at its core about acceptance, if you can accept what is, you can learn to move forward and keep finding 'new normals'. It won't be the same, it might not be as good, sometimes it might be better, but if I can accept it, it always has potential.
"She stood in the storm, and when the wind did not blow her way, she adjusted her sails."
Elizabeth Edwards
November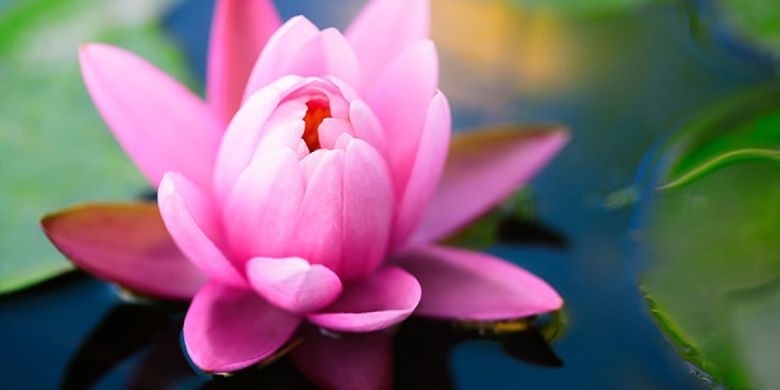 Developing Resilience
Ideally, we all strive for the 'Good Life' don't we?
So, what makes for a 'Good Life', what does that look like?
Greek Philosopher Aristotle, 350BC defined it this way
'Good birth, plenty of friends, wealth, good children, a happy old age, and also such bodily excellences as health, beauty, strength, large stature, athletic powers, together with fame, honour, good luck and excellence.' (Aristotle, 350BC)
That all sound great doesn't it? and yes these are things are certainly things to strive for, however life isn't always like that is it? Life is a series of UPS and DOWNS.
How we navigate our way through life successfully is all about developing resilience.
Definitions of resilience
Resilience is broadly understood as positive adaptation in circumstances where difficulties are present.
The term resilience was introduced into the English language in the early 17th Century from the Latin verb resilire, meaning to rebound or recoil.
So, one way for you to learn about your own resilience is to ask yourself how you solved your issues or problems in the past?
Every time you come through an issue or work through a problem you are developing your own resilience, the skill is to recognise that and to trust in the fact that you have ALWAYS found a way through, trusting in the part of you that persevered, the inner strength you found, the patience you demonstrated in your waiting. This is your resilience in practice, being developed.
So, how did you solve your issues in the past?
Did you ask for advice?
Did you sort through the problem by yourself?
Did you do a lot of research before deciding?
Or did you simply dive into the problem quickly?
Did you walk away or ignore it?
What worked well for you in the past is important to gathering your strengths and assets from your experiences in the world round you. It is also important to remember that there is not one right way application here – this is unique to each of us. What works for you may not work for your friends or your parents. It is unique to you and something you need to discover about yourself. I want to leave you with this question and I ask you to quietly answer it to yourself, maybe write down your answer. Think of one struggle that you have 'overcome' or another way to look at it 'come through' and write down what attitudes and what strengths you employed that helped you to overcome or come through, and why did they matter?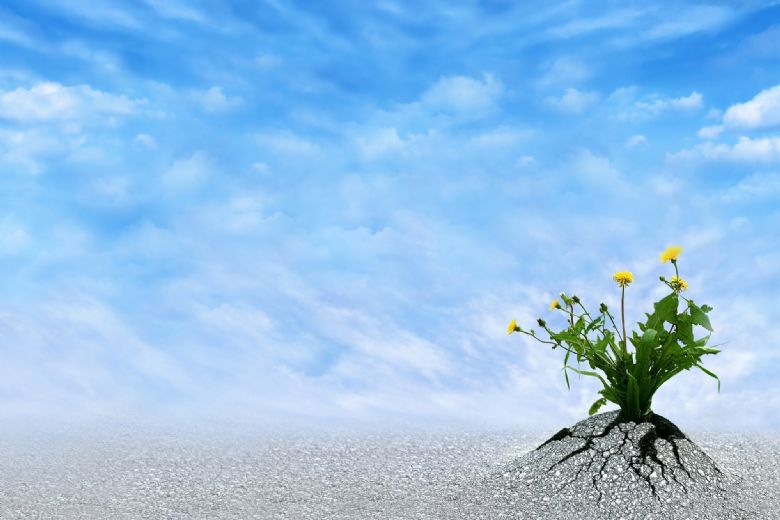 This last few weeks of term I wanted us to focus on developing resilience. This is a topic of great value and I intend to revisit it time and time again because I believe that todays 'social norms' are encouraging us to becoming weaker and more victimised and more dependent upon external sources, material things - 'STUFF' to help us get through.
Research shows us that identifying our talents and our strengths enhances our resilience. Let's spend the next couple of weeks finding out a bit more about that.
A really good way to start reflecting on our individual talents and strengths is to receive feedback.
SO, WHAT ARE YOUR STRENGTHS AND WHAT IS YOUR UNIQUE BRILLIANCE?
We all have at least one strength and one thing that we are uniquely brilliant at.
In order to start collating the evidence for this little self-study we need to gain some feedback. Feedback this a very valuable asset when it comes to realising your own strengths and to help you become internally stronger in the knowledge that 'I CAN DO…'!
I'm going to invite you to be brave and proactive here and to start by interviewing the ones who are closest to you about you.
So, here are a few questions to start off your journey towards a more resilient you.
So firstly, ask these questions to yourself and write down the answers, try to be as honest as you can be. Then ask a close friend of relative (ideally someone who knows you really well and someone you trust) the same question about you; -
What am I most proud of in my life?
What achievements have I reached?
How did I make them happen?
What inspires me?
What do I like doing and why?
What do I learn most easily?
What do I want to achieve in my life?
When things are going well in my life – why is this so?
What are the things in my life that help me keep strong?
What do I value about myself?
Each question acts like a springboard to ask further questions about yourself later. The aim for all these questions is to begin to identify your strengths and start to understand what your unique brilliance is.
So afterwards compare your own answers, to those the other person answered about you, and talk about these together. If there are differences between yours and their answers, discuss this and maybe ask yourself why you see yourself so differently to how others see you. Self-reflection is about being honest and kind to yourself. These learnings about yourself are the beginning, the foundations if you like to build upon. Be gentle with yourself and try to embrace all the answers, these are intended to be challenging, yet not confronting or critical.
Next week we will ask some more questions and start to look at how to build upon the foundational knowledge the answers provide.
Let's start talking about building resilience, let's focus on being stronger versions of ourselves, let's start encouraging each other and embracing each other's strengths and unique brilliances.
We've spent far too long on looking at our weaknesses and highlighting our struggles, not to minimise these in any way, but I'm a strong believer is positive energy and an advocate for positive self-talk in helping us be stronger and more courageous.
We can all help to make a difference.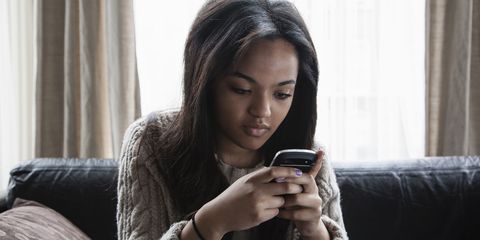 "Oh, be careful little eyes, be careful what you see" What is seen cannot be unseen!
HIP, Snapchat, Line, Omegle, Tinder, Whisper, Vora, KikMessenger, Blendr, HOLLA, YikYak, TinyChat, MeetMe, Monkey, Chatroulette, Fruzo, FaceFlow, iMeetzu, ChatRad, Live.me, YouNow….the list just goes on and on and on…
Sometimes we need to be brutally honest about what we are buying into and why? Just because 'everyone else' is doing something, doesn't make it right or sensible. Not everything is good just because it is packaged up to look that way. We must make a judgement call based upon accurate knowledge and wisdom.
I certainly don't want to preach to you girls, but I do think someone needs to say it! What are you doing with your phones and Why? All the phone apps mentioned above are real, I'm sure you are familiar with at least some of these names, and these are just a few. The market is flooded with them. The trouble is many of these apps promote 'unethical' and 'unsafe behaviours', and the mental health of many young people is being affected in the process.
Have you ever asked yourselves the question, "What is in it for the phone app companies"? or for the app designers? For someone to design a phone app there must be at least be one programmer, the desk or office space they use, there must be a computer programme and the computer itself. Someone needs to pay for all this, app developers need to be paid just like anyone else who works. How do these companies make enough money to pay for all this when they often don't charge you for the apps, what is in it for them?
Figures published in Feb of this year, according to statistics gathered through a well-known recruitment agency suggest that the average salary per year for:
A US mobile app developer is $107,000 per year
A UK mobile app developer is £50,000
An Indian mobile app developer is $4,100
An iOS app developer's salary highest in US is $139,000 per year
Android app developer salary highest in US is $144,000 per year
These are HUGE salaries and the mobile app industry is extremely competitive, so to pay such high salaries these companies obviously must bring in even more monies than they pay out. A lot of their revenues come through advertising and through selling your data to other marketing companies. They earn such huge amounts by hooking people in, and especially younger people, LIKE YOU!!
The difficulty is the mobile phone industries are spending billions and working extremely hard using the sciences of psychology, neuro-science and A.I. (artificial intelligence) to find ways of keeping your attention and keeping you engaged with your phones and the apps they promote. The longer you spend on your phones the more money phone tech companies are making. The incentive to make these apps as popular as possible is huge and these developers are literally battling for your attention.
As unethical as many of these apps are, we can't stop these companies doing what they are doing, BUT, you can decide whether you promote them or not. You can choose to make a stand for your own wellbeing and for ALL your friends.
I want to encourage you in the interest of your own and other people's well-being to "Be a smart phone Warrior" and ask yourself these questions when choosing which apps to have on your phones. BTW 'Warriors' are wise and make sure they have all the knowledge they need before they make any decisions: -
What kind of things would a person want to post anonymously? How would you personally use this app?
What would you post anonymously? And Why?
Why would you want to a send pictures that disappear? Would you be okay with ANYONE seeing those pictures?
Why would you tell your secrets to an absolute stranger?
Do you think sharing your secrets is the basis to build safe and acceptable friendship?
Are you encouraging others or tearing them down?
Are you sharing too much information about yourself? Could this leave you feeling open and vulnerable?
Are you being bullied?
These are genuine questions that some of these apps raise, they need to be thought about and answered carefully and truthfully when considering whether you are being safe and ethical with your phone and the apps you have on it?
If you want to talk about anything relating to these questions or anything else talked about in this message please feel free to email me, or Mrs Renton, or the Head of Key Stage, or the school Matron.
October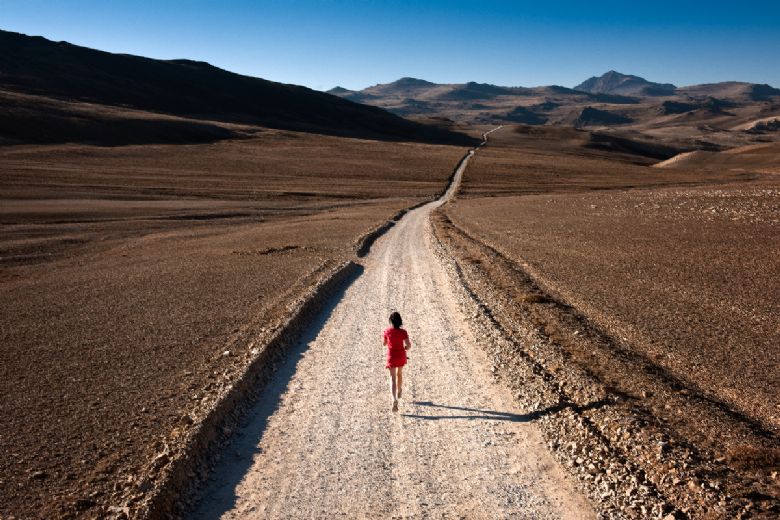 Embracing change creates resilience
Over this first half term we have looked a little into the process of change, and of course there is so much more to look at, and we have only really had time to glance briefly into this fascinating subject.
The process of change by nature is about moving forward, we as human beings continue to take small steps, always moving forwards towards new goals and towards new horizons, we are continually living in this process of change.
People sometimes get stuck in life and it may be that they are finding it hard to move forward either through fear or lack of knowledge about the future. It could be that moving forward means letting go of something in the past and that can sometimes be really tough.
There is a saying that goes: -
"If I always do what I've always done
I will always get what I've always got"
It is bitter sweet reminder that we can choose to do things differently, we have the personal power to affect change, this little saying is also a reminder that If we stop moving forward we stagnate and our ability to achieve new heights or reach for those new horizons becomes blocked, we then become less affective in all our endeavours.
Try to remember that we all face things in our lives that are unpleasant or feel scary, we all get feelings of fear at some point. It is very likely that what triggers fear is different for each of us but facing our fears can help us grow stronger. Each time we go through any change we become a bit stronger and a bit more resilient, we may not see it at the time, but it will be there in the back ground informing how we take on the next challenge or cope with the next change.
A couple of things to end, as we end this half term and end this series on change, relate to personal reflection. So, spend a few moments now thinking about your 'present self' and then a few more moment imagining your 'future self'. Remember you can't become that future self without being your present self, you can't get there without being who you are today. All of your experiences positive, negative and neutral go towards this 'future self'.
So, maybe ask yourself the question "What do you want your future life to look like and what experiences might you have to encounter to get there?"
How Exciting!!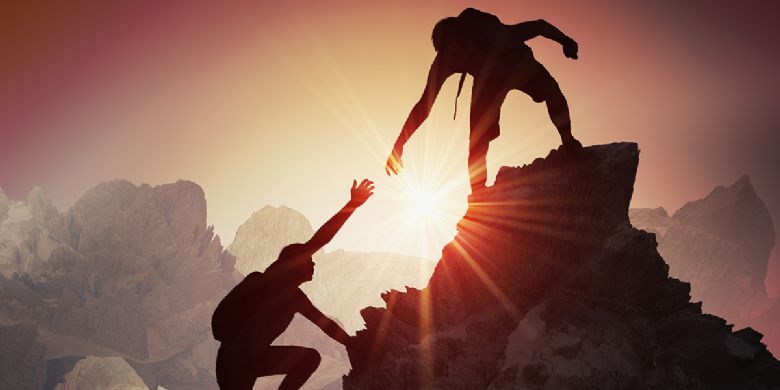 As we've looked at the process of change over the last few weeks; we've looked into a few important elements of this process and how each holds a place of significance. So, just to recap on those, we looked at; - embracing change, setting goals, motivation and self-efficacy or self -belief. This week I wanted to talk briefly about accountability and how powerful a tool this is in effecting change.
Being accountable to someone for what we are doing helps identify what works and what doesn't work, it helps us to gauge our productivity, and identify what is working and what needs to change.
So, what is it?
Accountability (in regard to your goals and personal development) is when a person holds another person accountable for the actions, that they decided to take towards an agreed objective or set of goals.
A good way to explain this might be the relationship between coach and student: -
A young person has set themselves a goal for example to qualify for the national championships (in their chosen sport) for next year, with their ultimate goal being to win the national championships. Their coach will help them with setting their S.M.A.R.T goals (as we looked at in week 2), which help the student focus and set achievable realistic targets to help them qualify and ultimately WIN.
The student is responsible for putting the agreed actions into practice outside the sessions. The coach cannot make the student do these things, the student has to take responsibility for themselves and their actions.
In coaching sessions, the student shares how they have got on and is honest about what they have achieved and how they have done that. The student is accountable to the coach and the coach holds the student accountable for their actions. This isn't about judgement "If you don't take the agreed action then I will be cross or fed up with you" but is more about support and encouragement. So maybe the coach would say "ok so you weren't able to achieve that this week, let's take a look at why and what can be done to help you for the coming week".
Accountability is a powerful tool, when it comes to personal development. In this example, the coach helps the student to manage an action, and from the student's perspective, it can help to motivate and encourage a forward focussed momentum.
Accountability also provides a structure to measure the effectiveness of the student's actions as well as the systems the student has in place.
I have used the example of coach and student here, but you can adapt this principle to anything you may wish to work towards.
You can be accountable to anyone, as long as that person agrees to accept this position:
parents, grandparents, teachers, coaches or friends.
Accountability is one of the most effectively tools to help you achieve your goals. All you really need are clear goals and to be willing to let others help you achieve them!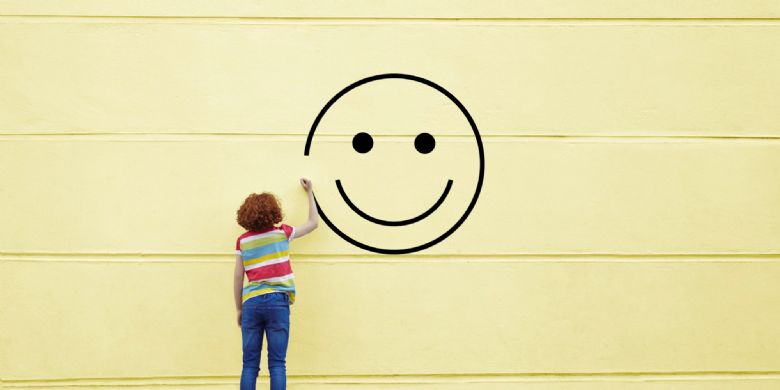 Learning to Be Content
One element of change that I believe holds a place of great significance, is learning to be content. If I am not able to 'be' content with my current position, then no matter what I achieve or what height I reach I will never be truly satisfied, and that is soul destroying to say the least. So many people who seek something, in order for it to bring ultimate fulfilment, can when they get there, find it quite an empty and disappointing 'place'.
A businessman over heard his young employee saying to his colleagues if I had a £1,000 all my problems would be solved, and I would be completely happy. That's all it would take to make everything perfect.
The businessman, a very wealthy entrepreneur, listened with intrigue to his young office junior from across the room. On hearing what was being said he couldn't resist the opportunity to teach the young man a little lesson in wisdom about life. He walked over to the young man who was still talking about this £1000 and said "excuse me, I couldn't help overhearing your conversation" he said "I'm actually feeling in a very generous mood today and I was intrigued by your claim that £1000 will make everything in your life perfect. So, what I'm going to do is to make your wish come true, right here, right now". As he said these words he pulled out his wallet and withdrew £1000 in cash and handed it straight over to the young man. The young man, with eyes wide open took the money in haste, staring at it with astonishment. The businessman said, "have a wonderful day". As the businessman turned and walked away he heard the young man whisper to all his colleagues "Wow!" he paused a moment and then said, "I should have said £2000!"
I like this story, it's a great example of 'perceived' contentment and it reminds me of the actor Jim Carey's quote: -
"I think everybody should get rich and famous and do everything they ever dreamed of, so they can see that it's not the answer".
What is the answer then and what does 'being content' mean?
The truth is, true contentment doesn't come from what one gains materially or what one achieves. These things are good, having money or being successful are all wonderful things. And yes, we should all strive to be our best selves, but if we look to these things for true contentment and satisfaction we will eventually be disappointed.
Something to consider when setting any goal is why do you want this, and to also remember that what brings true contentment, is not what we do for ourselves, but what we do for others. No man ever received a medal of honour for what he has done for himself, but for what he has done for others, for going beyond the call of duty.
It's great to find value and a sense of accomplishment in what we do and to do everything to our best ability. BUT, if this means 'everything to you', then the end goal takes on a different value and it becomes about 'self' and is 'conditional' in nature.
I cannot tell you what to look for to find your own contentment, I can only share from my own experience and the wisdom of others who have spoken up, who dare to share. So, when you think about motivation and what motivates you (as we looked at a couple of weeks ago), it is always worth checking on the motives behind your motivation, 'check in' with the values and beliefs you hold about success and achievement.
Maybe focussing on these questions, can you enjoy where you are right now? and with what you have right now?"
Before you move on to the next level or the next goal, can you accept your position right now? If you can be content with these things, then you are growing in wisdom and learning to embrace change.
September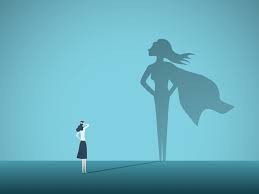 Last week I talked about motivation and how we are generally internally or externally motivated, and how both are associated with an internal sense of reward and a set of values and beliefs. Another important element of change in terms of personal development is self-efficacy. One way to think about self-efficacy is that it provides a fertile soil in which motivation can flourish. Like most things if we practice, we will improve, and this is certainly true when developing a strong self-efficacy; the more I believe the richer that belief becomes, and the more motivated I will be to keep going forward.
Self-efficacy is not about self-image and is not the same as self-worth. It is often talked about in the same way as confidence and self-esteem, it is however slightly different. In general terms self-efficacy refers to an overall belief in our own abilities to succeed. Although a strong self-efficacy is related to our sense of worth and value it has more of a 'doing' and forward focus, as opposed to a 'being' now.
Albert Bandura, Professor Emeritus at Stanford University, and very influential social cognitive psychologist wrote a famous paper on his theory around the concept of self-efficacy. In his paper Bandura describes how many benefits to our personal well-being may be enjoyed, and how significant degrees of self-development can be achieved through this attitude of 'self-belief'.
Bandura says: "A strong sense of efficacy enhances human accomplishment and personal well-being in many ways. People with high assurance in their capabilities approach difficult tasks as challenges to be mastered rather than as threats to be avoided. Such an efficacious outlook fosters intrinsic interest and deep engrossment in activities. They set themselves challenging goals and maintain strong commitment to them. They heighten and sustain their efforts in the face of failure. They quickly recover their sense of efficacy after failures or setbacks. They attribute failure to insufficient effort or deficient knowledge and skills which are acquirable. They approach threatening situations with assurance that they can exercise control over them. Such an efficacious outlook produces personal accomplishments, reduces stress and lowers vulnerability to depression". Bandura, A. (1994).
Bandura's goes on to describe how low levels of self-efficacy are related to a lack of belief in one's ability to succeed, which suggests that if we change our belief about our ability then we can change the outcome, further suggesting that this 'outcome' is strongly associated with choice.
Bandura describes four main sources which develop strong self-efficacy. I have reduced these down to their most basic form, and tried to simplify their definitions and make them easier to understand: -
Influence - comes through practice, perseverance and eventually mastery
Modelling - seeing others succeed (especially people I can relate to - X factor is a great example)
Persuasion/Encouragement - other people's belief in me, which is somehow communicated (usually verbally).
Desensitisation - becoming so familiarised with the task or objective that I no longer have a stress reaction to it. Maybe another way to look at this is it becomes a 'normal' experience, one that I am not fearful of, although I can still be excited about doing whatever it is, the excitement encourages me.
"That's all very interesting, but how does that help me" I hear you say?
Well firstly it tells you that you do have a choice and that if you have a choice, that is empowering. It also tells you that if you want to succeed in something that your attitude towards whatever that maybe, is really important.
So how about getting out there and trying some new things: -
Initially set yourself some smaller or easier goals, then you will start to build yourself a catalogue if you like of personal successes.
Write these successes down in a personal journal so that you can refer to them when self-doubt tries to take hold.
Notice who inspires you and ask yourself why
Take on new challenges and try to step out of or at least closer to the edge of your comfort zone.
If you want some verbal encouragement, ask someone, a family member, a friend, or a teacher and tell them how much this means to you.
If at first you don't succeed, try, try again (try to see 'unsuccessful' as a challenge not a threat, use the experience as a learning curve to go further or achieve more next time.
In doing just these few things you will be developing courage and resilience and a stronger self-efficacy will follow on naturally.
Believe in yourself!! I know you can do it.
Reference
Bandura, A. (1994). Self-efficacy. In V. S. Ramachaudran (Ed.), Encyclopedia of human behavior (Vol. 4, pp. 71-81).
A poem written by Laura Barnes in year 11. I think Laura's poem captures beautifully the richness of the journey in developing self-efficacy.
For years we have lived in shadows,
Their edges sharp and unforgiving
With the sun cast behind a tree,
One that we could not climb…
Not until today.
As we stand at the bottom,
Staring up into the leaves
As the sun flickers through,
We realise who we are;
The lucky ones.
The hopeful ones.
The remembered ones.
Today we climb,
And we won't stop climbing,
Not until our hands grasp,
That highest branch,
And sit up there.
We will stare out onto the world,
The blues and greens and reds,
Watching us as we sit where we belong,
Knowing that we will not be pushed down,
For we now know our place-
When we had not known before.
We no longer live in the shadows,
We live in the sun's rays.
(Laura Barnes 11K)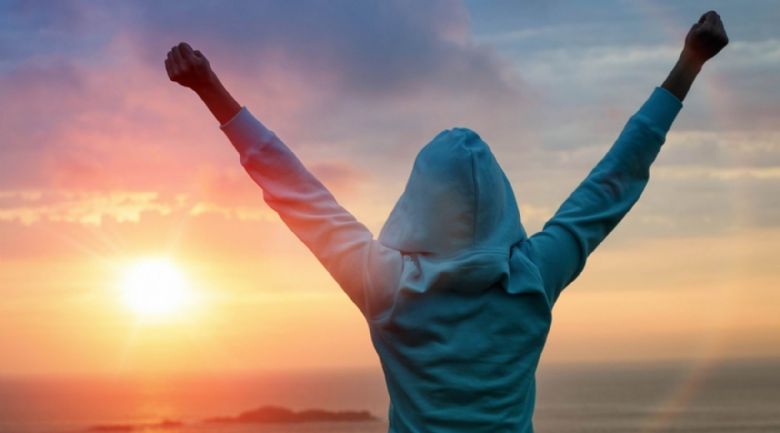 Firstly, what is motivation?
The Oxford dictionary definition of Motivation is; A reason or reasons for acting or behaving in a particular way. 'escape can be a strong motivation for travel'
A basic way to understand what motivates people and consider how you can use that information to direct your actions or your behaviours is to understand that motivation comes from two sources - Internal and external. Some people are best driven by their internal motivations (from within - such as passions or desires), whilst others are more driven by external stimuli or influences such as other people, opinions, environment or even culture.
Categorising the source of your personal motivations will help in this understanding and will also help you to use your motivators more effectively and get them working to your advantage.
Let's start with 'Internal' – So, there is an 'internal' desire to perform a certain task or goal which if achieved may well result in an inward sense of reward or gratification. Therefore, the desire to gain the sense of reward IS the motivation. There is also level of importance attached to the sense of reward, which is usually associated with a belief.
If I achieve (A), then I feel (B), which says (C) about me.
When I completed the Wolfe run (A), I felt an amazing sense of personal achievement and belonging (B), what does that say about me? that I am a fit, healthy person, who is up for a challenge and I'm a team player(C) - this belief has a huge influence here. Although much of this dialogue is unconscious, this will be the motivation to continue training for the next run. So, understanding that brings it more into focus; into your conscious thought, which is where you can use it to your advantage.
The Human desires that are the strongest have the most influence and power in our lives, a few examples might be: -
Acceptance: We all need to feel that we are accepted.

Curiosity: Our desire to know the unknown is incredibly powerful.

Justice: Our need for things to be fair, for rules to be ethical and just.

Independence: Our need to be recognised as unique and individual.

Order: Our need for routine and for things to be organised.
Personal Power: Our desires to be heard and to have influence.

Social contact: A basic human need is to have social interactions through connection and relationship.

Social Status: We all have the desire to feel we matter, and that our lives have value.
Now we come to the 'External'. So, what motivates a person here comes from an outside source and is controlled largely by outside influences. The best example of this might be money or something of material worth. There will still be an internal sense of achievement and a level of importance attached to the sense of reward, and still associated with a belief, but the drive is external by nature; -
If I get (A), then I feel (B), which says (C) about me.
Example - When I get my new Michael Kors handbag (A), I will feel special (B), what does this say about me? … that I have a good eye for fashion, I'm stylish and I know how to look good.
Even thought the motivation come from an outside source (the bag) the sense of reward is still inwardly focussed.
Some examples of external motivators
Money

Recognition

Approval
Obviously, all people are motivated both internally and externally depending on different sets of circumstances. Although you will often find you are more inclined towards one source over the other. This is largely to do with your character, personality type, and your environment. Having an understanding of such things gives you a degree of power when setting new goals and planning your futures. Knowing what motivates you, gives you the advantage and enhances your choices.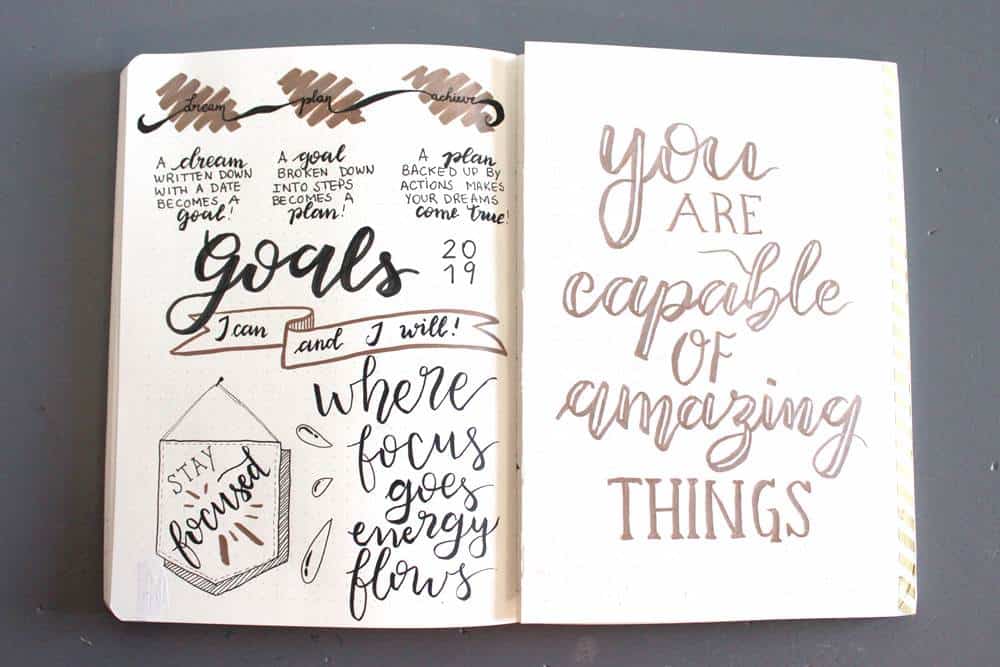 Setting Goals
Setting and achieving goals is an important part of human growth and development. Goals are relevant to many aspects of life. They can be of a personal, practical or academic nature and later in life, goals will be important to you in a more professional capacity, helping you to achieve and develop on your chosen career path. Without them you may well achieve things, but you are unlikely to be able to accurately define the achievement. Although you can manage without paying attention to them, you may find yourself just drift through life not really finding purpose or fulfilment. Learning to set goals early on will increase your performance and open doors for you throughout the rest of your life.
Here are few benefits to setting goals:
· You have a better chance of starting and maintaining the right direction
· You spend your time more effectively
· You are more able to plan and work strategically
· Help to maintain focus
· Help to define purpose in what you are doing, which in turn motivates you to keep going
A model that is helpful to consider when setting any goal is the SMART model. SMART being an acronym for; Specific, Measurable, Achievable, Realistic and last but not least Time-based. If you follow this model, using it is as a 'formula' if you like when setting your goals, you are far more likely to succeed in achieving them.
Let's look at these individually.
S – specific - What needs to be done? Your goal must be clear, for example, "I want to do better at school" is too general to set a definable goal around. So, what is it you want to do better at and why? Be specific about what it is – 'I want to improve my understanding of Pythagoras theorem'.
M – measurable - Placing a measure against your goal will help you to check your progress and to know when you have achieved the said goal. So, time frames or numerical increases are good measures. 'I want to do this by'... Or 'I want to improve by marks by 10%' or by '10 marks'.
A – achievable - Setting goals that are attainable is really important. Being sure that your goal is not too much to complete in one go. Setting a goal which is too far out of your grasp or too far into the future is likely to lead to the goal not being reached/achieved and potentially will leave you feeling frustrated or deflated, or most likely both.
R – realistic – 'I want to be the best skier in the country' is a wonderful goal if you ski. So being realistic about the goals you are setting is a really important factor in you reaching/achieving them. Taking a driving test when you've only had two or three lesson is not realistic, you are bound to fail. Sometimes we must ask others to help us to decide what is realistic and what isn't. E.G. You're driving instructor will help you to plan a realistic date to book your test. or at least give you an idea about how many lessons you will need before you are ready to book it.
T – time- based – Always set a timeframe, a timeframe will help you to know whether you have reached your goal and helps maintain direction and focus along the way.
Remember that setting goals gives you direction and purpose, using a model such as the one above will help you achieve them. Think of a goal as being like a beacon on your horizon, something to aim
for. Not only does using a model such as this will help to define your path towards the beacon more clearly, it also gives you reference points to learn from when setting your next goal.
Hopefully this message will encourage you to think about what beacons you would like on your horizons and help you to plan your journey towards them more effectively.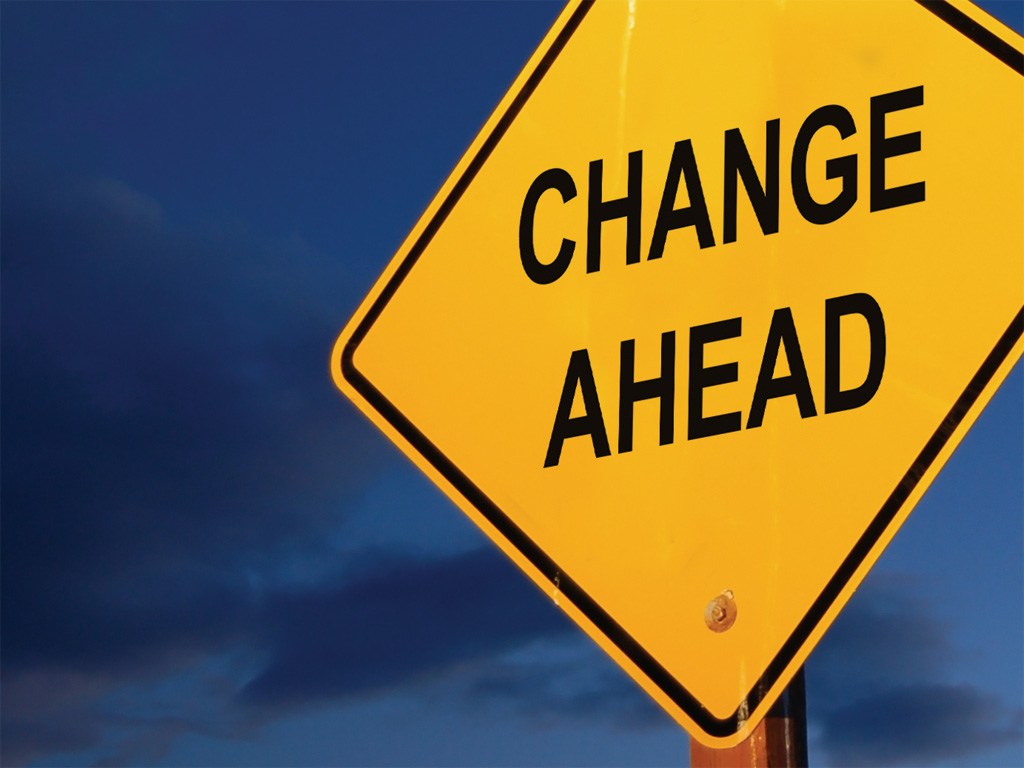 Embracing Change
Change happens all the time, whether we like it or not, whether we are ready for it or not. An important thing to consider is how we deal with change in our lives. Some people approach change as an opportunity to grow, some look on change more like a rest - a break from the norm. Some see change as challenging and even scary. Feeling threatened by fear of change might mean a person will try to avoid change or resist it. And of course, it does largely depend on what the change is and what it involves. Rest assured change will happen constantly throughout our lives, we can choose to either fight against it or welcome it. Whatever way we choose, change will occur regardless, so learning to embrace it helps us to grow and to become more of who we are capable of being.
Here are some tips on dealing with change positively:
Identify a goal within the change
Whatever the change might be we can always find something within it to aim for. Setting ourselves new goals is part of adjusting to the change.
Be optimistic about what change might bring
All change has both positive and negative elements associated with it. If we remember that, so too does staying the same and not changing. If we spend too much time reflecting on what we don't want to change we will often miss an opportunity to grow and flourish. Try to find at least three positive things that each change can bring and write these down as a reminder.
Surround yourself with positive people.
Friends we spend time with will often have a powerful influence over our openness to change and our ability accept and embrace it. If we spend time with optimistic, open minded people then we are more likely to see change as positive. Of course, it is important to have our own opinions about things, but it is also important to encourage one and other to be brave and to have the courage to be open and to embrace change. This is helpful for our personal, emotional growth and well-being but also promotes a healthy community and shared positive attitudes.

Find the lesson in negative experiences
We tend not to like thinking about the changes that didn't do so well, we can all remember a time when this has happened, it's a normal part of life.
Most often though when we look at the times when outcomes weren't what we wished for, we will discover a lesson to be learnt. Negative experiences of change are actually opportunities to grow. Questions like "What can I do differently next time?" often help to identify those lessons and will help us to see future changes as opportunities rather than ordeals. This also helps us to be more prepared to deal with whatever comes next and encourages us to be more proactive in the future.
Be open to new ideas.
A mindset that views change in a positive way will also be a more creative one. The most exciting inventions and developments that the world enjoys today come from mindsets that are open to change and to embrace new ideas. The aeroplane is a great example.
Feeling the growth.
Change allows us to grow as people. Try to see change as a new adventure, a means to learn new things and to become wiser, an opportunity to explore new ideas, meet new people and make new friend along the way. This all helps us to grow and awakens in us new areas of interest. By asking ourselves questions like "How have I developed through my previous experiences of change?" helps us to navigate our way through current times of change, because it gives us reference points to remind us how we coped previously. This reinforces a positive outlook on life that will serve us well through life and helps build resilience along the way.
So, remembering that we cannot stop change from occurring, and learning to deal with it positively is essential for our well-being and necessary to living happy and productive lives. If we remind ourselves that change is healthy and that even when unexpected or undesirable things happen in life we will at some point be able to find the 'something good' hidden within it, helping us to embrace change and move forward more positively through life.
July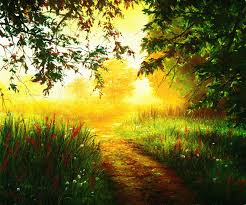 I've been thinking very hard about 'good endings', and wondering what does that mean. Well I came to the conclusion that a good ending is about reflection and acceptance.
Reflection - looking back and taking stock of the distance travelled.
Acceptance – in all that has been and all that is right now.
We have all grown through our journeys so far. Some stages of our journeys have been really tough, some stages have been a breeze and have seemed effortless. There are times when we've had a great deal of fun, and times when the tears have streamed. At times, dare I say, it has been a bit repetitive and mundane. Acceptance embraces the whole journey; all these stages are important in forming our 'bigger picture'.
Life can be a bit like a jigsaw, along the way we collect pieces of the jigsaw, sometimes the pieces don't fit with any other pieces and all there seems to be are just lots of unrelated pieces. As we lay them down and collect more pieces, gradually and over time we see that these pieces start to fit together, one piece fits to another and before we know it a picture starts to take form. There is always a bigger picture that we are not be able to see fully just yet! But we are gaining deeper awareness and understanding of each step of the journey, as each new piece reveals more of the picture.
As well as our individual journeys there is the collective journey and an even BIGGER PICTURE. How we impact and engage with one another, how we impact each other's lives, forms this even BIGGER PICTURE. It is fascinating how our jigsaw pictures so often overlap and blend together.
I just want to encourage us as we say some goodbyes to think about our individual and our collective journeys, how our pictures impact and overlap. AND to remember where there is an ending, there is always about to be a new beginning.
I thought I'd play around a little with the most famous and much loved farewell song. Here is my version just for you. (Oh and of course it has to be to the music of the original).
To you All
So long, farewell, auf Wiedersehen, good bye
I hate to go and leave our old school site.
So long, farewell, auf Wiedersehen, adieu
Adieu, adieu, to yieu and yieu and yieu.
To all who leave and fly the leaver's flight.
To flit, to float, to flee the great King's High
I wish you all a healthy, happy life.
So long, farewell, auf Wiedersehen, goodbye
I leave and heave a sigh and say "I'm tired".
So long farewell, until we meet again
A new beginning for all that do remain.
Exciting times and stories yet to tell.
A life next door to Warwick boys as well.
The sun does go to bed and so must YOU!!!!
Get some rest and plenty of play days too.
Goodbye! GOODBYE!!!
June
Feelings are feelings and not facts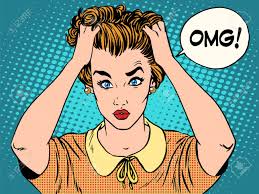 Our emotions have a lot to answer for; they are often very strong motivators to our behaviours and can drive us to do all sorts of things throughout our lives. They are the precursor to many of life's decisions and some people are literally driven by them. We have certainly in the last half a century become a society who reveres feelings and emotions, often above common sense and logic.
I'm sorry to burst the bubble, but I think we need to remind ourselves that just because we feel something it does not make it true. Our feelings and emotions are signposts really and tell us that something is going on and certainly when they are strong they demand our attention. Paying attention to them is healthy and sensible, but when we allow them to rule over our lives we run the risk of being led astray and may find ourselves being overwhelmed or disillusioned at times. We need to keep them in perspective and allow them to inform us, but also to employ the gifts of logic, reason and common sense. I often deal with situations where feelings and emotions have motivated certain behaviours which have ended up in conflict, especially within friendship groups and relationships.
We all have a tendency to be very emotional at times, and most of us can be sensitive individuals, which is absolutely fine and completely normal. However what often accompanies these emotions is drama, they are a bit like magnets, emotions and drama often walk hand in hand. I have heard many of you say over the last term that there is too much drama going on and it's causing conflicts within friendship groups. Drama is great isn't it? When it's on stage and directed appropriately in a wonderful Kings High production, but that is where it belongs...on the stage. How can we have less drama on the ground? Well one way is to not act on our emotions and to question the feelings. Just because you feel something doesn't make it true. I do believe that acknowledging this fact will help build resilience and allows a space to work through conflicts more effectively.
When you find yourself in a situation that may escalate into an argument or some sort of conflict maybe ask yourself the question "what am I feeling right now and is it the truth"? Or is it a feeling that I may be basing my assumptions upon. Stepping back from the emotions is often helpful as the feelings often disappear or fade away after a while and although they felt very real in the moment you may not even be able to remember them later on.
Being emotional is not a bad thing, it is part of being human, emotions are really important and they are absolutely a good thing. However, we can all get a feeling that isn't real, we may think that it is real because it feels real and it may be very accurate, but it is just a feeling. It is really worth remembering that, as important as emotions are, feelings aren't facts.
A good way to navigate your way through your emotions and feelings is to talk to someone, check them out, "I'm feeling like this and I'm not sure why". Often talking things through can shine a different light on them and what was overwhelming a moment ago may soon fade away. Rather than reacting or ignoring them; talking them through with someone who is unrelated to the situation may help you work out where the feelings came from and where they are signposting you. Being as open minded as possible about what is the truth in any given situation will help you to look at a bigger picture, and help you to accept that your feelings are a barometer to your whole experience and that is okay. We are more than our emotions and feelings, emotions and feelings don't mature, they just are. Experience, knowledge, wisdom, common sense and logic are far more likely to show us the truth. Learn to trust in these qualities as they are your constant companions and will grow with you.
Process of Change
There are many different theories or models of changes, which are man's ideas about how people change.
The truth is there is not one absolute or perfect man made model.
Brain plasticity, also known as neuroplasticity is a term that refers to the brain's ability to change and adapt as a result of new experiences.
When people say the brain possesses plasticity it doesn't mean that the brain is like plastic – it does though reflect the brains ability to 'be' different, to think differently, and to adapt.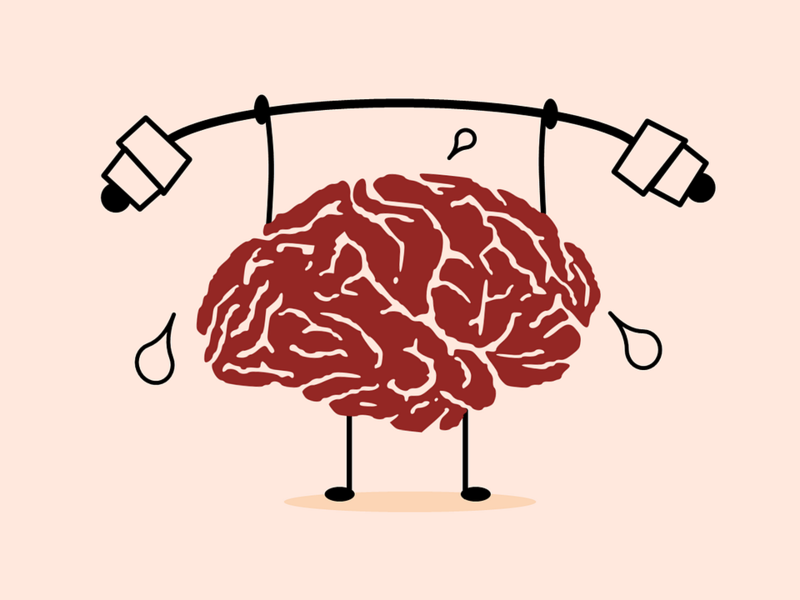 So the term Neuro refers to neurons, the nerve cells that are the building blocks of the brain and the nervous system and plasticity refers to the brain's malleability.
Modern research demonstrates that the brain continues to create new neural pathways and can also alter existing ones in order to adapt to new experiences, learn new information and create new memories. Research shows that the brain is even able to 'rewire' itself in many instances following a brain injury, which is amazing.
Research also shows us that people are not necessarily limited to the mental disabilities they were born with and that damaged brains are often capable of remarkable change.
Our brains never stop changing!
Most people go through life learning what they can do by experience, and making assumptions about what they cannot do.
For example, a fully grown adult elephant with incredible strength will stay tethered to a wooden stake, when he could so easily pull out of the ground if he chose to. BUT because he learned as a baby elephant that he couldn't pull free, he continues in that belief and doesn't attempt to try. Similarly, I'm sure we can all relate to learning early in life what's "impossible" and then never question that as we get older.
The neurons which are frequently used develop stronger connections and those that are used rarely or never used eventually die off. By developing new connections and pruning away the weak ones, the brain is able to adapt to a changing environments through ages and stages of life.
Change can be challenging, difficult, uncomfortable and sometimes scary.
One of the reasons that real change can be so difficult is because over time we become conditioned to work in a certain way.
As we repeat certain behaviours or thought patterns we create neuro pathways which become set in, and if repeated often enough become so familiar that we no longer think about doing them; they become automatic - like riding a bike or playing an instrument, often these enjoyable things are easier to learn. Change becomes much more difficult when the behaviour or thoughts are not helpful for us, like biting nails or worrying about things.
The brain is packed with extraordinary hidden potential, and by using the appropriate techniques and strategies it is extremely possible to break free from expectations that hold you back and enable you to make the impossible possible. With the right help and guidance you can work through any challenge and create change. It's really a question of motivation, how much do you want the change and are you prepared to work for it?
I thought it might be an idea to explore the characteristics of INTROVERT <> EXTROVERT. Here are a few descriptions which may help to define these tendencies and to show you that we can all move up and down this spectrum. Where do you spend most of your time?
No two introverts or extroverts are exactly alike
What is true for one extrovert may be quite different for another
Introversion and extroversion are on a spectrum, meaning they are not all-or nothing traits
Everyone acts introverted at times and everyone acts extroverted at times
Certain characteristics determine introvert or extrovert personality types.
When a person is reserved and doesn't open up easily, he or she may be referred to as an introvert. On the contrary, when a person is highly sociable, talkative and makes friends quickly and easily then this person might be referred to as an extrovert.
Although we might be naturally more one way than the other, we can change our ways of behaving if we want to, which suggests that these personality types can be influenced to move up or down the spectrum.
Introvert Ambivert
Extrovert
Omnivert – describes the change over time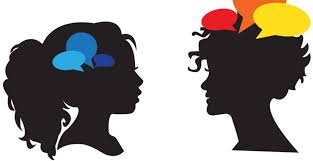 Introvert
Someone who does not require much socialising and prefers to be alone or with small amounts of people. An introverted person might be more concerned with their feelings and thoughts than with external things. Often introverts are more quiet and reflective.
Extrovert
Someone who requires a lot of soclialising and prefers to surround themselves with people. An extroverted person may often like to be the centre of attention and concerns themselves mainly with external things.
Ambivert
Someone who likes socializing and social situations, AND also really values time alone. So time spent socialising and time spent alone are of equal importance. This might describe the majority of people.
Ambi – defines 'both', so there is an even balance of both characteristics.
Omnivert
Someone who might over a period of time change. E.G. over a period of years, such as growing up. As a young child the person might be very sociable and interactive and as they get older they may become more unsociable or equally the other way around.
Omni – is a Latin prefix meaning 'All' and 'Every' and here it defines the change.
The more time one spends in one place on the spectrum, or as one type, the more likely they are to stay there and not because it is not possible to move, but more because of the familiarity associated with a way of being which may induce a lack of motivation to move.
A younger brain certainly finds change easier than a more mature brain, this is associated with brain plasticity (which we will look at next week).
So you can teach an old dogs new tricks - as it were, it just might take a bit longer to achieve.
So introvert, extrovert or anywhere in-between is okay, there is no right place to be. It is a matter of personal preferences, personality, and has as much to do with our natural tendancies which are as unique and individual as are we.
Being Empathy Day next week, 11th June to be exact, I thought it might be a good opportunity to explore the meaning of the word from a relationship perspective.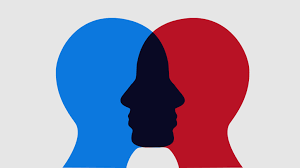 Empathy in our relationships
In its most basic form Empathy is the communication to someone else that you have really understood what they have said to you. On the other hand, in its most rich form, empathy is the demonstration through body language and/or through verbal reflection that you understand not only their position - (what's going on around them) but their condition - (what's going on internally); including their range of feelings and emotions.
Empathy is not a skill that can be learnt, there is no magic formula to being empathic. It is about coming to a greater level of awareness and developing our capacities to pay close attention to and give focussed attention to another person or group of people. Trying to understand how that person or people may view themselves and the world around them. It may be that they hold a very different view to our own and that is ok. We are not judging here but just trying to understand.
I would say there are two really important things to consider when thinking about empathy, they are 'perception' and 'communication'. In the first instance, developing your levels of empathy is reached through enquiry to help you understand and increase your perception, so asking questions may help you to gain a deeper understanding of someone's position and their condition. Of course this also involves listening; not only to the others person's story, but also to the emotions and feelings that accompany their story. If six girls are listening to one girl tell them about something she has found difficult to deal with, each of those six girls may have a slightly or even very different interpretation of what they have heard. Some may hear how hurt she feels, some may hear that she is angry or frustrated, others may hear that she is left feeling alone. The truth is she may feel all of these things, or maybe not. Although our intuition is really important here in our experience of them, the only way to really know is to enquire – "This is what I heard you say…is this how it feels for you"?
We can often filter what we hear because of our own experiences and often these can influence how and what we hear. Being aware of your own feelings is important in communicating empathy and putting those to one side is key. If I am frustrated, anxious or even in a hurry when I am listening to someone else's story, I may project my own feeling into the situation. I may react towards them in a way that leaves them 'not feeling heard'. So separating my own stuff from the other person's story is really helpful in gaining insight and perception. Secondly communicating back to the person that you have understood is key to them feeling understood. For example, if you just nod at someone when they are speaking to you with little or no facial expression then they may feel like you are not really listening. What is most important in demonstrating empathy is that the other person experiences your empathy. That they feel heard, that they experience your empathy, feel they have been understood and what they have tried to communicate is accepted. This doesn't mean you have to share their views, opinions or beliefs, but that you accept that their view is their view.
Empathy is not fully empathy unless it is expressed, so I can be listening to someone and really get a sense of how they feel and what's going on and keep it to myself. For empathy to do its job it needs to be experienced by the other person. We can begin to demonstrate this by simply reflecting back to the person what they have said in our own words.
Example of a basic empathic response:-
Speaker -"Ahhh I'm so annoyed, I've tried really hard to explain why I couldn't be there and they wouldn't listen, they rushed off before I'd even finished what I had to say. Now I can't explain properly. I don't know what to do."
Listener - "it sounds like you are really fed up and you didn't feel heard at the time and I'm wondering if you would like another chance to explain your reasons for not attending?"
This response shows that you have heard the person and that you are not interpreting their emotions, but asking a question to further your understanding of the bits you don't know. It shows respect for their position and a wondering about their condition.
Empathy is a very complex element of social interaction and is fundamental to forming deep, trusting relationships, not just on a personal 'one to one' level but as a 'community'. Walking a mile in someone else's shoes is a good way to look at empathy, but also that when I've finished walking the mile I might tell that someone "I get it"… "I understand a bit more about your journey now".
We will learn more and more about empathy and its complexity as we grow through life and live out experiences on our own journeys. I hope this brief message helps you to understand a bit more about the concept of empathy. Demonstrating empathy builds trusting relationships, offers security and helps others to feel valued. Empathy helps people grow.
May

I'm sure you've all heard it said at some point that it is good to be kind to yourself and say positive things to yourself. Well these are actually quite sound pieces of advice. There is a theory that supports the benefits of positive self-affirmations, and this is really underpinned by three central ideas. There is MRI evidence suggesting that certain neural pathways are increased when people practice self-affirmation tasks (Cascio et al., 2016).
These are really worth bearing in mind if you are like many other people who have a tendency to self-berate or self-criticise. It is also a good idea to understand how positive affirmations work according to the theory.
In terms of study and learning affirmations, here are a few examples:-
I have sharp memory power.
I am well focused on my studies.
I easily understand the subjects I study.
I am getting good marks in all my subjects.
I believe in myself.
I am capable and today I am going to learn a lot.
I am improving every day.
I will do my exams well.
I am a responsible person.
I am set for whatever experience comes my way today.
I am improving and increasing my knowledge every day.
I love learning and studying.
Firstly, self-affirmation helps us to keep a positive narrative going about ourselves. In this narrative, we are becoming more flexible, have a good set of morals, and are becoming more capable of adapting to new and different circumstances. This supports an ongoing positive mental attitude, helping us to experience and accept all the unique things about ourselves and to positively adapt to new and different situations.
Secondly, self-affirmation isn't about being perfect, but more about being competent and that trying our best is good enough.
Thirdly, by acting in ways that are congruent with the self-affirmations, we develop great integrity and develop our sense of self-worth. This is not about just doing things because we want to receive praise, but is more about acting in ways which are consistent with the positive self-affirmations because we want to become more fulfilled individuals.
There are many benefits that can be experienced when we commit to daily positive affirmations. Here are a few reported benefits:-
Decreased stress levels.
Increase in desire for physical activities.
Less phased by demanding situations.
Better overall health and increased levels of self-care.
Positive impacts on academic achievement.

I hope you are encouraged to speak well to yourself.
If you want to read further about the MRI evidence mentioned at the beginning of this message, here is link to their research. online ref: 22/05/2019 www.scn.ucla.edu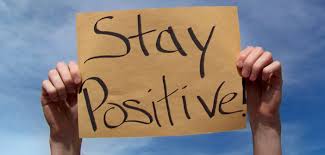 I've been hearing a lot recently about how many young people are being left to eat alone at home and in some cases preparing their own meals and then eating them alone. This concerns me for several reasons. Instead of sharing this time with family members, having real conversations about real life, some young people are sharing this precious time with their devices, online or watching TV. Obviously we lead progressively more and more busy lives, lack of time and the fact that we have to be in so many different places at different times, makes being all in the same place at once much more difficult. I do get that the demands of overtime or shift patterns for parents and extra-curricular activities and clubs for young people can be a burden on finding space for evening time together. Can I at least encourage you to think about meal times as being a fundamental, core value of family time, and maybe to reflect on how sharing food and eating together enhances quality of relationships between family members and increases our sense of psychological and physical wellbeing?
On researching this topic I came across this website and found the information very interesting.
I would like to encourage you to read this and to think about the topic of family time.
Online ref thefamilydinnerproject.org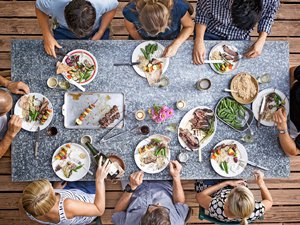 Benefits of Family Dinners
Our belief in the "magic" of family dinners is grounded in research on the physical, mental and emotional benefits of regular family meals. Some of the specific benefits of family dinners are:
Better academic performance
Higher self-esteem
Greater sense of resilience
Lower risk of substance abuse
Lower risk of teen pregnancy
Lower risk of depression
Lower likelihood of developing eating disorders
Lower rates of obesity
If you'd like to know more about the research behind the benefits of family dinners, Dr. Anne K. Fishel's Food for Thought blog is a great place to start. These reports and articles are also good references:
If you are interested in reading more about the benefits of family dinner, check out our Family Dinner References page.
The Two Wolves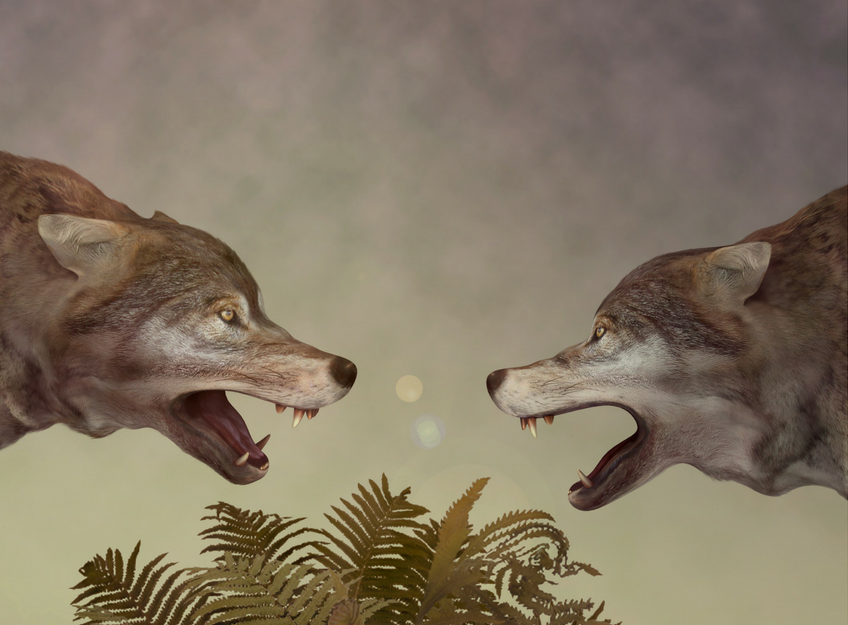 The old and wise Cherokee taught daily lessons to his seven grandchildren; lessons about life. One day as they sat down together to start their lesson one of his grandchildren said she was feeling very sad about an argument she had had with her older brother. The old and very wise Cherokee said "Come sit by me by and listen". A battle is raging inside me…it is a terrible fight between two wolves. One wolf represents fear, anger, envy, sorrow, regret, greed, arrogance, self-pity, guilt, resentment, inferiority, lies, false pride, superiority and ego. The other stands for joy, peace, love, hope, sharing, serenity, humility, kindness, benevolence, friendship, empathy, generosity, truth, compassion and faith." The old man looked at the children with a firm stare. "This same fight is going on inside you, and inside every other person, too." They thought about this for a moment, and the youngest child asked his grandfather, "Which wolf will win?" The old Cherokee replied: "The one you feed."
We all have a 'free will', which is a freedom to choose. By exercising this freedom of choice, we can make life-changing decisions every day about which attitudes we want to adopt.
Like the wolves in the story represent the different attitudes which battle within for your attention, you can decide which wolf you want to feed. Do you feed the wolf who is hungry for anger, envy, sorrow, regret, greed, arrogance, self-pity, guilt, resentment, inferiority, lies, false pride, superiority, and ego? This evil wolf also represents your inner critic, the voice inside that tells you, you are not good enough, this is the one who tells you that you are a failure, or that no-one loves you or understands you. This wolf also fosters issues such as depression, anxiety, and low self-esteem. Do you want to feed this wolf? Maybe you already are?
By cutting off his food supply, and feeding the 'good wolf' you are making a choice to use your energy and resources on positive thoughts, feelings, and emotions that serve both you and others around you in healthy ways. It is important to recognize the negative thoughts and emotions which occur within you, and to accept that we all have them. Then maybe you can say to yourself "There's that thought again and that's ok", then you can let it go. You don't have to hold onto them or give them any more attention than that. If you don't 'feed' them, they will eventually drift away. By shifting your focus towards that which is lovely, that's which is good and positive you are choosing to nurture the goodness in and around you. You can choose to feed the 'good wolf'. If you respond with joy, peace and love, you bring hope. If you adopt an attitude of sharing, humility and kindness, you will naturally find true friendships; you will naturally develop empathy and be more generous in spirit. You begin to walk in truth, finding compassion for 'self' and 'others' through faith in goodness.
Many people believe that confidence is the key to becoming more resilient, and I often hear young people say… "If I were more confident then I would cope better with life".
I would like to put forward that confidence is not the same as resilience. Resilience is more about acceptance and the journey, whereas confidence may be more about conditionality and a feeling. I would say if I develop my resilience skills, then I may feel confident about the things that I do. The following story may help explain.
The Carrot, the Egg, and the Coffee Bean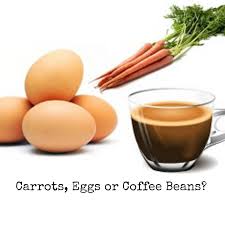 A young girl went to see her grandma and told her how tough things were and that she did not know how she was going to keep going, she just wanted to just give up. The girl was tired of fighting and struggling. It seemed that, no sooner one problem was solved, a new one would arise.
Her grandma took her to the kitchen and said "Sit here a while and watch". Grandma filled up three pots with water and placed each on the open kitchen fire. Soon the pots came to a boil.
In the first, she placed a carrot, in the second she placed an egg, and in the last she placed a handful of ground coffee beans. She let them sit and boil without saying a word. After about twenty minutes, she removed the pots and placed them on the hearths in front of the fire. She fished out the carrot and placed it in a bowl. She removed the egg and placed it in a bowl, then she ladled the coffee out and placed it in a bowl. Turning to her granddaughter, she asked, "Tell me, what you see?" "A carrot, an egg, and some coffee," the girl replied. The grandma brought her closer and asked her to feel the carrot, she did and noted that it was really soft. Then grandma asked her to take the egg and break it. She tried and it didn't break, but instead the shell cracked into many pieces and began to fall off, after pulling off all the shell, she observed the egg was very hard and tasted bitter. Finally, she asked her to try the coffee. The granddaughter smiled as she smelt the unique aroma and then tasted its rich flavour. "What does this all mean though grandma?"
Her grandma explained that each of these objects had faced the same adversity, the boiling water, but each of them reacted differently. The carrot went in strong, hard and unrelenting. However, after being subjected to the boiling water, it became soft and lost all its strength. The egg had been fragile at first, although its thin outer shell had protected the soft inside. But, after sitting in the boiling water its inside changed, it lost its once soft form and became hard! The ground coffee beans were unique; after they were subjected to the boiling water, something different happened. They used the very water that boiled them and turned it into something strong and desirable "Which one of these are you like?" grandma asked her.
So when things get heated in your life and you find yourself in 'the boiling water' how do you respond?
Do you with pain and adversity, become soft and lose your strength like the carrot? Or do you start with a soft heart, but like the egg get changed with the heat into a harder version of yourself that is tough and bitter?
Or are you like the coffee beans that actually change the hot water which contains them? Changing the very circumstance that brings the pain and adversity.
When things are at their worst, do you become a better version of yourself and change the situation around you?
We grow through adversity and develop in ways which we couldn't if these things had never happened. Embrace adversity and remember we are made stronger through our trials and become more of who we can be.
April
This term I would like to focus on a topic that I believe is key to living a well-balanced purposeful life. The topic I would like to focus on is Resilience.

Many people see resilience as not being affected by things, being strong and not reacting. Actually that is not what it means at all. Resilience is about being able to bounce back from the setbacks, recover more quickly from the knocks. It is about being able to respond instead of reacting to situations that demand our immediate attention. Resilience is a skill that we learn, often modelled to us by significant people in our lives; development of it is a sign of maturity. It also builds our self-efficacy, which is a belief we hold about ourselves and our abilities to meet the challenges of life (both in the 'here and now' and those which lie ahead of us) to the best of our ability.

Over the next few weeks through a series of narratives we shall look at developing those skills.

The Farmer and the Donkey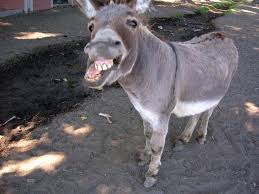 One hot day whilst taking a break from their work and refreshment at the well, the farmer's donkey fell down into the well. The well was deep and its sides steep, there was no way out. The animal cried piteously for hours as the farmer tried to work out what to do. After much deliberation, the farmer eventually gave up trying to rescue the donkey and instead decided he would just bury him, after all the animal was old, and he didn't have much work left in him - it just wasn't going to be worth all the effort and expense to retrieve the donkey.
He invited all of his neighbouring farmers to come over and help him. They all grabbed a shovel and began to shovel dirt into the well in order to bury the donkey. At first, the donkey, realizing what was happening, cried horribly. Then, to everyone's amazement, he quieted down, becoming calm and peaceful.
A few shovel loads later, the farmer looked down the well. He was astonished at what he saw. With each shovel of dirt that hit his back, the donkey was doing something amazing. He shook off the dirt and took a step upwards on to the new mound.
As the farmer's neighbours continued to shovel dirt on top of the animal, he would do the same again, shake it off and take a step up. Pretty soon, everyone was amazed as the donkey stepped up out of the well and happily trotted off to graze on the field!
We can fall into unexpected troubles just like the donkey. Life can throw dirt on you at times, all kinds of dirt. The skill comes in getting out of the well, in shaking off the dirt and taking a step up. If we see each of our trials as stepping stones, we then change our attitude towards them, seeing our trials as opportunity instead of setback. We can get out of the deepest wells just by looking at the challenge through a different lens. So don't stop, never give up! Shake it off and instead of being overwhelmed, take a step up.



March
So you've made it…it's nearly holiday time. Yeah!! I hear you say. I know you are all tired and I'm sure some of you have some fun stuff planned over the holidays, and I want to encourage you to enjoy every minute of this break. For many of you this holiday means revision and what may seem right now like endless piles of work to do. Please girls hear me when I say "try to find some time to relax and take care of yourself." I've spoken about self-care many, many times, I am still talking about it now and I probably always will. Relaxation is not a luxury, but is essential for our well-being. Find some time for you and whatever you do, even if it's nothing much, can I encourage you to enjoy it.
Time enjoyed is never wasted, but is a tonic for re-energising and rebalancing your soul.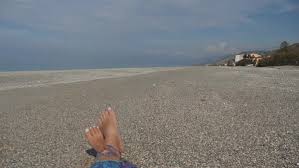 "Tired: A poem of self-care" By Lynsey Lock

she was tired - not the tired cured by caffeine from brewed coffee bean nor nullified by nice nap.
she was the tired that soaked under the surface into her heart, into her soul.
she was tired- she was seeking connection over shallowness; acceptance over rejection; freedom of expression over silence.
she was the tired that wanted to be wrapped up tightly in a warm blanket and kissed goodnight, but for her heart & soul.
she was the tired that cried long into the night longing for the love & connection she sought.
she was the tired that defied to be defined to be captured by words, but was felt with every bit of her heart.
so she stopped. she breathed.
she nourished herself- body, mind, heart, soul.
she rested & reflected.
she connected with the deep shadows inside and thanked them for reminding her that she deserved connection, acceptance, to express her wild heart full of dreams.
she thanked the ache for reminded her of her capacity to love with her whole being.
she wrapped herself tightly and reminded herself she was loved. she still cried, but there was gratitude, compassion, patience, self-care.
she spun magic out of words trying to capture even a portion of what was felt.
and would arrive at a peaceful understanding.
she had gotten to know herself, love herself a little better.
How did you sleep last night?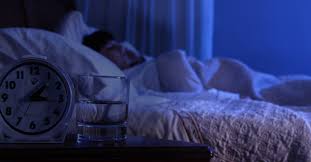 According to the Nationwide Children's Organisation the average amount of sleep that teenagers get is between 7 and 7¼ hours. However, studies show that most teenagers need around 9¼ hours of sleep.
Here are a few proven methods that help promote healthy sleep:-
Keep your room cool. A temperature good for sleep is between 60-67 degrees.
Avoid caffeine, drinking coffee, sugary drinks or caffeinated soda. Any caffeine consumed after lunchtime is likely to affect your sleep.
Exercise daily. Getting your heart rate up during the day helps to promote good sleep. Although it's probably better to exercise earlier in the day when possible.
Avoid taking naps before bedtime, but if you feel so tired you can't function, then keep naps really brief, so less than 20 minutes, just enough to give you a bit of a boost and refresh you, but not enough to prevent you sleeping later.
Turn off your TV, phone, and tablet, and dim the lights at least an hour before you hit the sack.
Keep your room as dark as you can, light pollution upsets the production of the sleep promoting hormone Melatonin. As well as promoting sleep and healthy sleep cycles, Melatonin is also a powerful antioxidant providing a variety of other health benefits. It is thought to help support healthy eyes, treat stomach ulcers, help with heartburn and ease tinnitus symptoms. So the darker the better, black out blinds are great to prevent those street lights from shining through your window at night.
If you're struggling to get to sleep and still awake say after 20 minutes, get up and do something relaxing, maybe make a cup of camomile tea and have a biscuit, a small amount of carbohydrate can encourage the production of serotonin which promotes drowsiness. Food also influences Melatonin production in the brain. Try reading a chapter of your favourite book or read an article in a magazine. Staying in bed and tossing and turning trains your brain to stay awake. If you have things on your mind then write them down on a piece of paper or in journal. I'm sure you've heard the expression "better out than in" and in the case of worry that is certainly true. Writing things down helps to disempower the worry and often helps you to make sense of things in a more rational manner and whatever it is it can wait until the morning.
Having a regular routine sets the tone for your body for the whole day. If you can go to bed and get up at the same time every day that will help to create that routine. If you consider how 'muscle memory' works in our brains and in our bodies and how powerful repetition is in habit forming, then we can just as easily create 'good' habits as we can 'bad' ones.
Practicing these good bedtime habits can really help you to fall asleep faster and get a good night's zzzzzzleeep!
Food affects mood – How?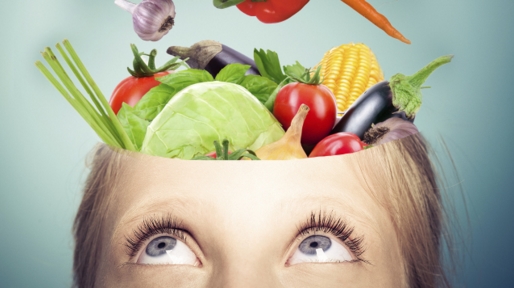 Blood sugar – glucose, which is obtained from the carbohydrates (carbs) we eat, is the brain's main source of fuel. Without this fuel, our brain will be less able to fully function. Some carbs are better for us than others. Sugar, chocolate, white pasta, biscuits, white bread and cakes will only give a short burst of energy due to the sharp rise in blood sugar they produce, leaving you feeling tired and grumpy very soon after the sugar high wears off.
Complex carbohydrates - such as wholegrains, brown rice, beans, pulses, and vegetables, are a much better choice. These are slower releasing fuels and do not have such a dramatic impact on blood sugar, so giving a more sustained energy source.
If you eat lots of sugary foods and drinks, stimulants such as coca-cola or drinks containing caffeine, blood sugar levels will 'yoyo' up and down. This can make you irritable, anxious, and sometimes even dizzy. Poor concentration and aggressive behaviour are also associated with rapid blood sugar changes.
Proteins found mainly in meat, fish and soya products are broken down in the body to amino acids, which are vital to good mental health. The brain's communication centre is fuelled by amino acids, so protein is vital for effective brain function.
Depression, apathy, lack of motivation or tension can be associated with too few amino acids in the diet.
Good Fats - essential fats, found mainly in oily fish, seeds and nuts, cannot be made within the body, so we have to get them from food. Sixty per cent of the brain is made of fat, and the fats we eat directly affect its structure. A lack of omega-3 fatty acids has been linked to various mental health problems, including depression and lack of concentration. Vitamins A, D, E and K are fat soluble vitamins and can only be transported around the body in the fat we consume, so the lower fat diets = low levels of these essential vitamins being available for the body to use.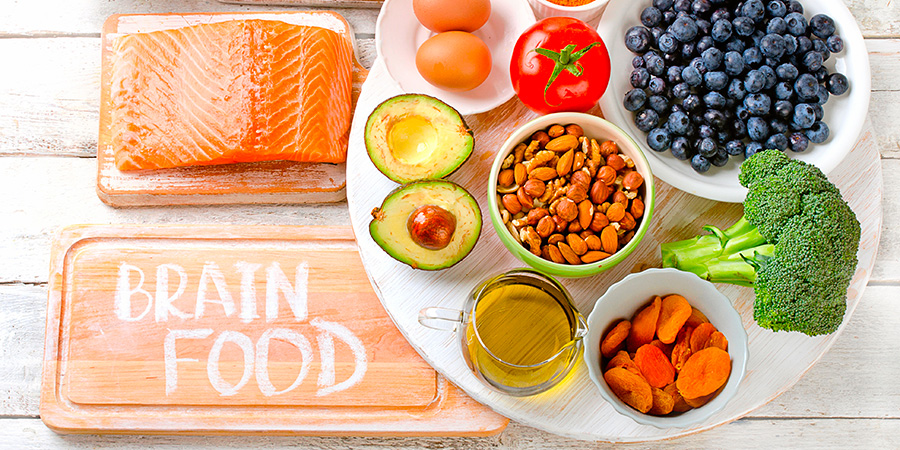 Brain food: top tips
• Don't skip meals. Eat three meals a day with two 'healthy' snacks (for example fruit or yoghurt) in between.
• Try not to skip breakfast.
• Try to have at least five portions of fruit and vegetables every day.
• Try to eat foods as close to their natural state as possible.
• If you have to go for a pre-packaged meal then go for the options with fewest ingredients and avoid additives and artificial colourings and preservatives.
• Fresh bread (the type that goes stale overnight) is far better for you than any 'stay fresh' version, which contain many toxins.
Additives and preservatives are most often made from chemicals and are highly toxic for your bodies.
Stay whole food, stay healthy, eat well and be well.
Keeping hydrated is crucial for health and wellbeing, but many people do not consume enough fluids each day. N.H.S Choices suggest we should drink about 1.2 litres (six to eight glasses) of fluid every day to stop us getting dehydrated, although most healthy people can stay hydrated by drinking water and other fluids whenever they feel thirsty.
Here are a few good reasons your bodies need water:
Water lubricates your joints
If your body experiences dehydration on a regular basis then this reduces the ability of your joints as shock-absorbing. This can further lead to joint pain, the cartilage, found in your joints and the disks of the spine, contains around 80% water.

It helps to deliver oxygen around your body
Because your blood is more than 90% water and your blood delivers oxygen to all the different parts of the body.

It boosts skin health and helps regulate your body temperature
A dehydrated skin is a vulnerable skin, water is essential for maintaining elasticity and promotes a healthy complexion, also prevents premature wrinkles. Water that is stored in layers of your skin comes to the skin's surface as sweat when your body heat rises too high. As this water evaporates, it cools your body down.

It cushions the brain, spinal cord, and other sensitive tissues
A hydrated brain is an effective brain. Dehydration can affect brain structure and its functioning. Water is involved in the production performance of hormones and neurotransmitters.

As well as being essential for our digestive system, water also helps maintain healthy blood pressure and lubricates our airways, which help with allergies such as hay fever and conditions such as asthma.
In short your bodies need water to function properly, in fact every single cell and organ in your body needs water.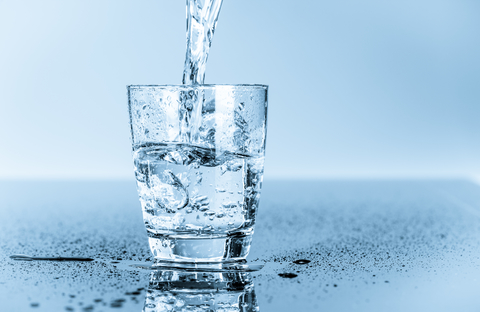 Our bodies have learnt to crave many things, not all of these are healthy or good for us. In fact most of our learnt craving we can do without. Our bodies do though have a few justified cravings, these are for essential life giving things such as; - fresh air, sunlight, clean water, whole foods and sleep. Over the next four weeks we will take a really brief look at each of these things and how they benefit your health and wellbeing.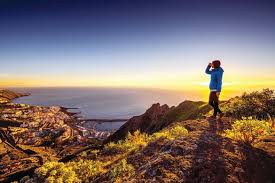 Fresh air and walks in the sunshine
Taking fresh into your lungs is one of the most natural cravings for our bodies. Fresh air helps your lungs to function more fully, walking increases your heart rate and also your breathing, enabling you to take deeper, longer breaths – which increases the amount of oxygen that is available in your blood, which is then transported to your brain and all around your body's cells. People often report improved energy levels and greater clarity of mind from taking a walk outside. Participants of an environmental psychology study, done in 2010, reported feeling happier, healthier and more alive when they spent time outside walking in nature.
Vitamin D is another reason to get outside. Did you know there are molecules present in your skin that are activated by the sun, to produce this vitamin in your body? Having enough vitamin D in your body is essential for your bones to form properly. Vitamin D also helps maintain the calcium and phosphorus levels in the blood and promotes healthier skin.
Sunlight is also associated with increased serotonin levels in the brain, which is known to help ward off depression and stress. This 'happy' chemical serotonin is higher in the brain during the times of the year when the days are longer.
We have certainly had a good deal of sunshine recently and more than is usual for this time of year, so all the more reason to get outside and get walking.
February
Anchors have many uses and in the most general sense anchors are used to secure something that is movable to something that is fixed.
So here are a couple of definitions that I thought may be helpful for this exercise:-
An anchor is a device, normally made of metal, used to connect a vessel to the bed of a body of water to prevent the craft from drifting due to wind or current.
In rock climbing, an anchor can be any device or method for attaching a climber, a rope, or a load to the climbing surface - typically rock, ice, steep dirt, or a building - either permanently or temporarily.
So both of these descriptions I think are good analogies for what I want us to explore.
I invite you to take a moment (so this is by yourself and in a quiet place) to think about what your anchors are. Take a piece of paper and draw a big circle on it, big enough to fill the page. So the object of this exercise is for you to symbolise (using drawing, colour or written words) the things that make you feel safe, the things that make you feel calm and the things that make you feel grounded. You can do this in any way you choose, there are no rules here, just an objective…to express what your anchors are?
Now I would like you to think of the challenges you currently face, or the things that are currently unsettling you. Just as the climber uses an anchor to hold her weight (should she fall) as she climbs up to the next level, imagine your anchors as securing you whilst you move up to the next level, or move through your current challenges – whatever they may be for you. Or it may be even to stay still and be immovable (as the boat on the water) - if your challenge is maybe feeling like you are being swept along by a strong tide, this might be the pace of life, stresses you are experiencing or even fast moving transitions in your life that are going on around you. Thinking about your anchors and imagining yourself securely attached to them, just as the climber is attached to the rock face or the boat secured to the sea bed in the storm, using this exercise to remind yourself that you are never alone, you always have an anchor that will help you to feel safer, more secure and more grounded as you face your challenges through life, in whatever direction they leads you.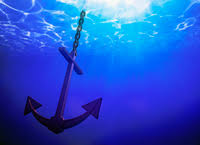 January
Well-being message from our Well-Being Mentor, Emma Williams: There is so much research that analyses and records screen time or time spent on mobile devises. Although there is some variation in the recorded figures. According to eMarketer, 22% of mobile phone time is taken up by texting, 22% by phone calls, and 10% by email. This would mean we spend, on average, about 55 minutes a day texting, 55 minutes a day on phone calls, and 25 minutes a day on mobile email. What the research also seems to show is the exponential rise in usage over the last few years, with figures almost doubling between 2012 and 2018. So looking through the research and gathering evidence into why not to spend time on these devises, I came across theses common themes: Better sleep It is now widely recognised that for many reasons any sort of screen time before bed can negatively impact your sleep, and it seems that phones are particularly bad for this. More free time It goes without saying that if we are spending so much time on our phone, wouldn't it also go without saying that this time could be used to do other things, or even do nothing. I hear so many time girls say I have no time to myself, no time to relax. I would like to put it to you that if the benefits here are seen for not using your phones then the argument that 'I use my phone to relax' doesn't seem to hold water. Increased productivity Everybody procrastinates from time to time, and believe it or not, in small doses, procrastination is healthy. Nowadays though it is being reported more and more as a problem for people. It does seem that smartphones are largely to blame. Numerous studies showing the negative effect of smartphones on our productivity.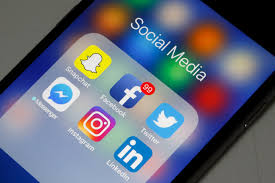 Less comparison Social media encourages a culture of 'compare and comparison'. When I was growing up I remember doing everything I could to not be like everyone else, there was something special about celebrating uniqueness. Nowadays everyone seems to want to look the same and have all the same things. Compare and comparison is the thief of joy.
More Social Smart phones propose a great social life, actually what they deliver is something very different. Cyber or virtual chat actually encourages isolation and encourages inauthentic communication, which leads to false relationships and feelings of loneliness. Talking to someone face to face, meeting up with them and having 'real' time together encourages authenticity and 'true' relationships. "People are lonely because they build walls instead of bridges." Joseph F Newton The advantages of putting down your phone described here also lead to decreased levels of anxiety, encourage and enhances levels of awareness, which in turn promote personal growth. What better reason to put down you device and engage with the world around you. Build yourself some bridges.
Homemade cold remedy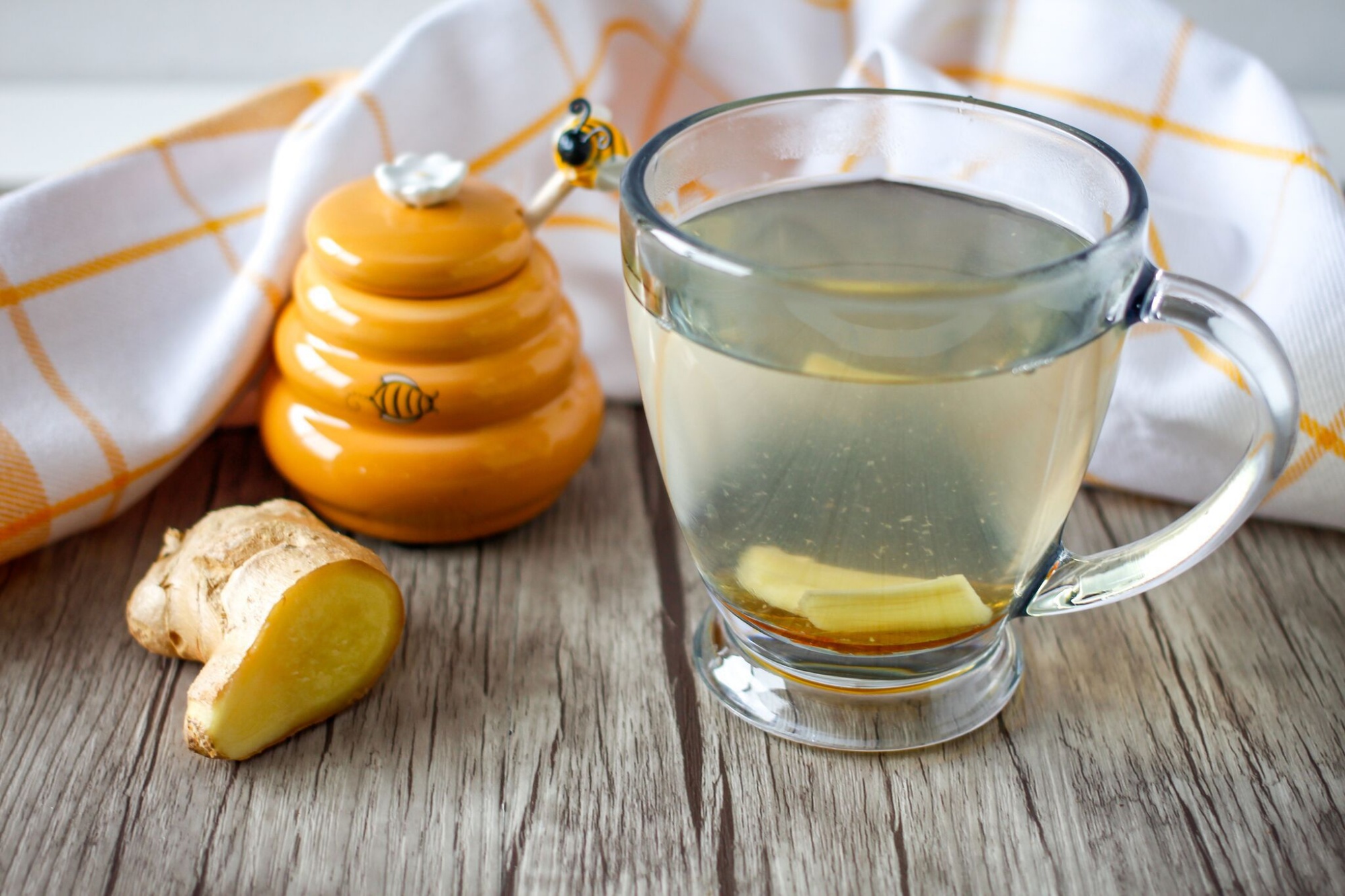 With all this cold weather and more on the way, here is a natural way to fight off a cold or flu. Lemons: Are high in vitamin C, which helps to keeps the immune system strong and also neutralizes the free radicals in your body. Ginger: Helps you sweat out the toxins that have built up in your body whilst the cold or flu virus has taken hold. Ginger is also helpful for settling upset stomachs, for reducing dizziness, nausea, and cold sweats. Honey: Is very soothing, especially for a sore throat, which is why often medicines contain honey as it is an effective and natural cough suppressant. Honey also improves the body's ability to fight infection and decreases the risk of fevers. Honey is obviously naturally very sweet and also balances the sharpness/acidity. These flavours are also complimentary, making this remedy very palatable. Cloves: act as an antiseptic, anti-fungal, antibacterial, antioxidant, analgesic, anti-inflammatory, and they can also help heal and are used to treat coughs, Ingredients • 2 lemons (washed and dried) • 2 piece of fresh ginger (about 3 inches of root - per piece) • 250g of runny honey (preferably raw honey) • 12oz jar or container • 30g jar of cloves Directions 1. Slice the lemons and the ginger into thin slices. 2. Place into a/or container jar, alternating the layers of lemon and ginger. 3. Now pour honey over the lemon and ginger. Make sure the honey coats the lemon and ginger slices, and fills the jar to the top. Then seal tightly. 4. Store in the refrigerator overnight - the mixture will start to form into a soft jelly. 5. Scoop 2-3 tablespoons of the mixture into a mug full of freshly boiled water – try to get some of the pieces of ginger and lemon too. 6. Add a couple of cloves to each cup of remedy. 7. Let this brew for a few minutes, maybe 3-4, and then sip until gone. You can make this immune boosting, remedy at any time and it should store successfully in the fridge for at least a month.
Well-being message from our Well-Being Mentor, Emma Williams:

Exercise is an excellent way to reduce stress, this is true for several reasons:
Exercise helps release built-up tension in the body and helps release emotional tension too.
Exercise releases endorphins and other 'happy hormones' in your body, promoting a feeling of wellbeing.
Exercise helps promote overall health and wellbeing, which can also lessen your experience of stress.

Some forms of exercise have a strong social element, which can also be great for stress reduction. Exercise can also raise feelings of self-esteem and bring other benefits that improve quality of life.

This time of year can be tough when it comes to motivating ourselves to get active and exercise. Maybe you feel too tired, maybe you'd rather get home and get in the warm. So lack of motivation can easily hinder our vision for a more active lifestyle. What I want to encourage you to remember is that initially the reward may be a delayed one. When you commit to take up a new activity of exercise you often get the 'feel good factor' and the 'more energy' afterwards. Try to exercise with a friend of family member so you can encourage each other; make a pledge that when one or both of you feels as though you can't be bothered, that you encourage one another to press on and 'Go For It'.

You don't have to join a gym or join a team, going for a walk together, or taking the dog for a long walk can have tremendous benefits both physically and mentally. Exercise wakes us up, it makes us feel more energetic and encourages a positive mood. Physically active people are more likely to be energetic and alert, and are generally more likely to be more concerned with their overall health and well-being, including heathy eating and a healthier lifestyle. A reward for all your hard work will most certainly include a sense of overall wellbeing and a sense of achievement.

Here are a few more benefits:-

stronger bones and muscles and improved posture
more mobility and greater flexibility
increased endurance – able to keep going for longer
more spatially aware and more comfortable in your own body
greater resource of energy and less prone to illness
stronger, healthier heart and lung function.

Exercise doesn't have to cost money, there are plenty of free resources to take advantage of, and https://www.nhs.uk/live-well/exercise/ has plenty of useful information about exercise ideas that are free and can be done anywhere. For more free information try these links N.H.S Get fit for free or start running with the N.H.S Couch to 5K podcasts
December 2018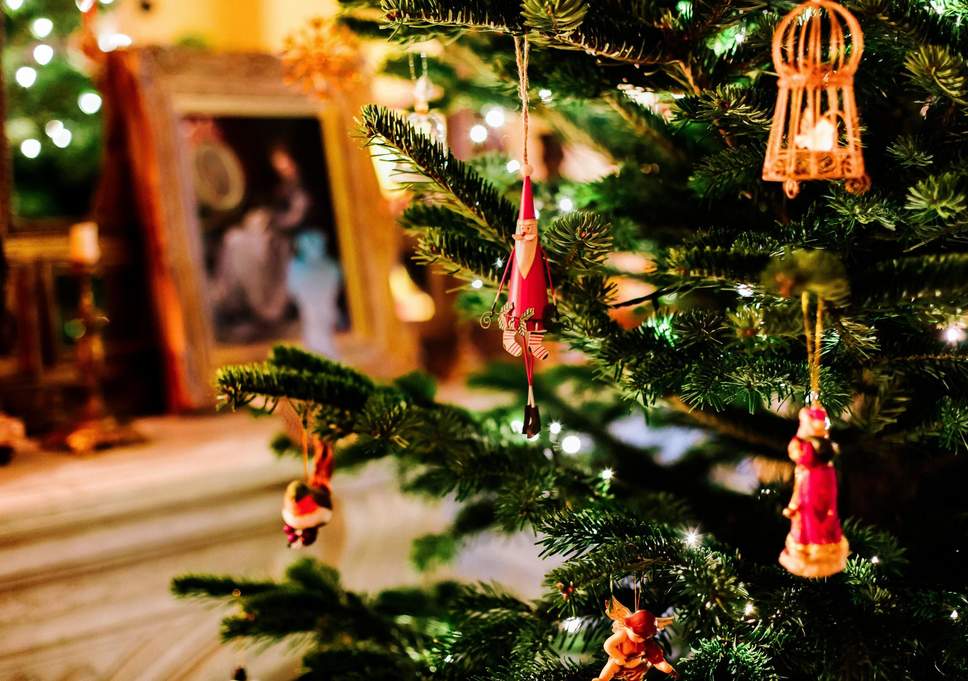 Very nearly the end of term now! This is the final well-being message for 2018 and I just wanted to touch on the spirit of Christmas, that of giving. A few words that hopefully will encourage you to look around and see how you can make a difference.
Society in so many ways conditions us to receive, to accumulate more stuff, higher status and greater wealth; western society is becoming more and more materialistic. There is nothing wrong with having a good life, money and nice things, but if we look to those things to bring us joy and happiness we will always, eventually be disappointed.
True joy is not found in receiving stuff, in material things, true joy comes from within because of what we believe about life, so is more about the position of our hearts. Someone once told me a few years ago "If you have food in your fridge, clothes on your back, a roof over your head and a place to sleep you are richer than 75% of the world." I remember how that shocked me and at the time. I am not sure how true that percentage is today, but I certainly trusted the person who told me at the time to be accurate. We know that the gap between great riches and poverty is ever increasing so the percentage certainly won't be less today.
Whatever we do have or do not have in life, we can be sure that someone, somewhere in the world has less.
I'm sure you all have a colourful Christmas list and are very excited about opening your presents on Christmas morning; of course you are and that is lovely.
Can I encourage you to take a moment at some point over Christmas to think about your giving; who do you give to and why? Are there people you know, maybe who live close by who could really benefit from some help, or an act of kindness, this Christmas time?
The Apostle Paul tells us in (The Bible) 2 Corinthians 9:6-7, that God loves a cheerful giver, he says that he who gives should give from a good heart, not grudgingly or out of a sense of duty.
There are some wonderful benefits to be experienced through giving, not only from a heartfelt perspective, but also a heart health and well-being one too.
Giving to others and that includes helping others feels good. When you give to, or help, others, it promotes positive psychological changes in your brain, which are associated with a sense of well-being and happiness. Looking to the needs of others also help us to gain new perspectives on our own lives and our personal outlooks. Giving to, or helping, others, especially those less fortunate than ourselves, helps us to take our focus off what is missing in our own lives and makes us more grateful for what we already have. In turn this can help us to gain a realistic and healthy perspective on the things that cause us stress, helping to reduce our stress levels.
Acts of kindness, even the small ones, have potential to make the world a better place and even though we cannot change the whole world by giving something or helping someone, we may change one person's whole day or one person's life in some way and that is priceless.
Whether you help an elderly person carry their shopping to the car, offer to sweep up the leaves for a neighbour, or maybe visit someone in a care home. As well as improving their quality of life (even if just for that day) you will also improve your sense of self-worth and confidence. Giving can improve your calmness in the here and now and your optimism about the future. It also models to others that they too can contribute towards a more positive community. Giving from a pure heart demonstrates love and elicits gratitude, which in turn promotes a sense of happiness and well-being both in your own life and the lives of others.
November 2018
Authentic Friendships
Wishing to be friends is quick work, but friendship is a slow ripening fruit. - Aristotle
Friendship is born at that moment when one person says to another: "What! You too? I thought I was the only one." - C.S. Lewis
I think if I've learned anything about friendship, it's to hang in, stay connected, fight for them, and let them fight for you. Don't walk away, don't be distracted, don't be too busy or tired, don't take them for granted. Friends are part of the glue that holds life and faith together. Powerful stuff. - Jon Katz
A friend is one that knows you as you are, understands where you have been, accepts what you have become, and still, gently allows you to grow. - William Shakespeare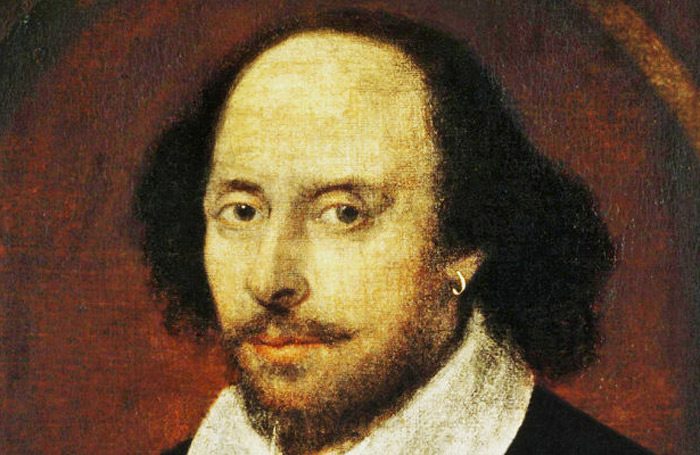 As we get older making authentic connections with others becomes harder, developing and maintaining genuine lasting friendships takes more effort.
A few things to consider when we think about our more valued friendships is to think about our investment, a bit like putting a few pounds away each week into you savings account, one day you will see some real value in the saving.
The investment here though is not just about giving to the friendship in practical ways that is obviously an extremely valuable part of friendship. The investment I want to focus on here is more about considering your role in the relationship and taking responsibility for your part in the 'whole' relationship, which includes the highs and the lows.
A few principles you can consider that will help you be a more authentic self in your friendships:-
I want to ensure that your perspective of me is trustworthy
I'm human and fallible, I sometimes make mistakes
You too can make mistakes
I don't expect you to be perfect
Making 'mistakes' is part of relationships
You can tell me if I react in an inappropriate way in the future and I won't fall apart
I don't always recognise immediately the impact of what I've said or done, sometimes that comes through a time of reflection
We can always revisit something that is troubling us.
Being an authentic friend is not just about listening to yourself, but also being prepared to listen to other people's perspective or perceptions of you, and being open to acknowledge it when there may be something they need to tell you about their experience of you. Feedback doesn't define you, but it can inform you how to be a more authentic friend in the future.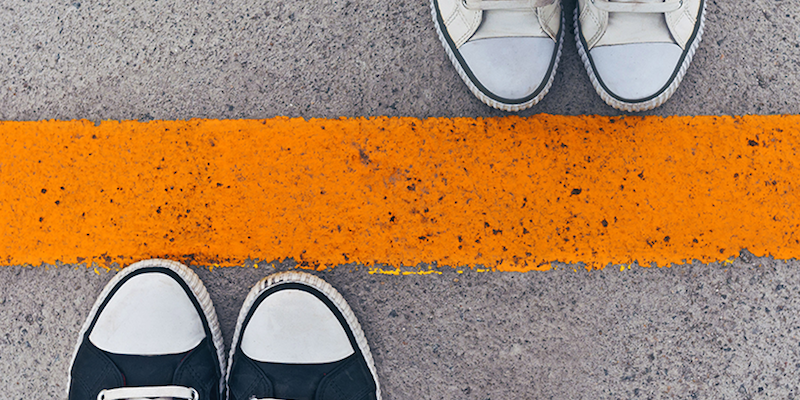 Defining Effective Personal Boundaries
Clear and healthy boundaries are critical to living a healthy, fulfilled life. A lack of boundaries will pull you away from being your best. This quick guide will help you identify key boundaries that may need some of your attention and will provide some practical tips to get you started thinking about setting and maintaining those boundaries.
What are Boundaries?
The purpose of personal boundaries are to protect and honour important parts of our lives. We set them to clarify what are acceptable and unacceptable behaviours from others. Just as a fence protects and preserves our real property, so should personal boundaries protect our personal selves.
Key Areas to Protect Using Boundaries

Private/Personal space – This is the space directly surrounding and includes our physical bodies. This space (within the invisible line that separates us from others) protects our physical bodies and helps us to feel safe within ourselves. As we grow we develop a sense of 'personal space' and sense of privacy which is unique to each of us. We usually feel uncomfortable when someone 'crosses over' or 'enters into' this virtual boundary – 'our space'. Some people have a need for a 'greater' space than others; some need very little and are okay with closeness. However, it is important to develop our own 'healthy' boundary in terms of what is allowable and how close we allow others to get alongside us. Some people like a hand shake, some people like a hug, what do you like?

Another example of 'space' might be your bedroom. This is a special place for you and should be a space which you can take some ownership of. If others invade this space without being asked in, this can leave you feeling disempowered and even intruded upon.

Emotions – Emotions control your thinking, behaviour and actions. Emotions can affect your physical bodies too. Negative emotions such as fear, anxiety, negativity, frustration and depression cause chemical reactions in your body that are very different from the chemicals released when you feel positive emotions such as happiness, contentment, feeling loved and accepted. Emotions should be protected. Often, people in our lives may say or do hurtful things (often unintentional) and unfortunately this can affect our emotions and hurt us internally.

Energy – Energy is a source of fuel which enables us to function. In addition to food energy can come from many sources; sleep, our "quiet time", being relaxed, activities that invigorate us can also re-energize us. When others do or say things that drain us of this energy (such as invade our privacy, create turmoil or make unreasonable demands) we are less likely to function effectively.

Your personal values or other areas of importance to you – Anything in our life that is important to us (such as our personal values, needs, family, etc.) are all areas that can benefit from effective boundaries, anything you feel is worth protecting.

Time – Time is valuable, we each have a limited amount of time we can dedicate to certain things. Learning to apportion appropriate time to tasks and things that demand out attention can be tricky. We also need to leave some time for ourselves to wind down or to do something we enjoy "just being". When we do not leave enough time for ourselves we risk 'burning out' and this means that we are less effective and less able to function effectively.

So my question to you is "what are the boundaries in your life that might need some attention"? There are a number of ways to create and respect boundaries that are important to us.

Here are just a few examples:

Be clear about the boundary to both yourself and others. Make sure you have been thoughtful about the boundary issue and have defined for yourself and others what is acceptable and unacceptable.

Once a boundary has been crossed, remind the other person of your boundary and ask for their help in maintaining that boundary in the future.

If the person continues to disrespect the boundary, ask them firmly and politely for the behaviour to stop. If the behaviour continues, consider what further action is appropriate to stop repetition of the behaviour. Remember that while you may be firm, you should also remain respectful of the other person.

Identify ways to position yourself in a time and place that minimizes the opportunity for your boundaries to be crossed.

Thank those people around you who respect your boundaries and thank those who have respected your requests to start observing/noticing your boundaries.

Always seek to understand and respect the boundaries of others.

And remember always seek to understand and respect the boundaries of others, that way we are able to become more considerate and kind. Setting effective boundaries is not about being mean or selfish, but more about helping us to be respectful of ourselves and of others and to strive to become our best selves.
October 2018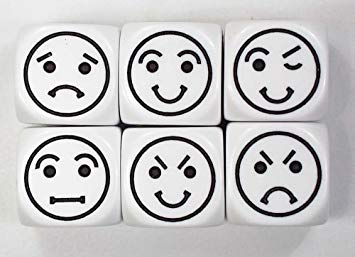 Communicating emotions
I may be stating the obvious, but emotions are part of life, they are part of us. In many ways we can't help feeling them. Problems often start when we don't know what to do with them.
So what are emotions? I like this definition:-
"A psychological state that arises subjectively, rather than through conscious effort and often accompanied by physiological changes; feelings."
Sometimes we are happy, sometimes we feel fed up or sad, sometimes we are confused, sometimes we say things we don't really mean. Sometimes our emotions seem illogical as they don't necessarily represent what is going on around us at the time. This can make things really tough for us as we grow up. In many way we are not able to fully process or distinguish our emotions until we reach our early 20's, this is because certain parts of the brain are not fully mature enough to do that job effectively. When an emotionally mature person experiences a negative emotion, generally they are able to reflect on what has made them feel that way. Then they can then decide what steps to take to change or improve that situation or attitude.
What I hear a lot of when talking with young people is that they feel misunderstood. This can be extremely discouraging and limiting to finding resolutions and moving forward. I am always encouraging people to talk to one another and to share feelings and it's probably one of my most commonly used encouragements. However, when someone is brave enough to share their feelings they really want the person they are talking to hear and to understand what you are trying to communicate.
Feeling heard and understood doesn't mean the person listening has to fix the problem or come up with a perfect solution to the problem. Sometimes advice is helpful, but most of the time it really is just about listening and trying to understand. When a person feels really heard it helps them to process their emotions more fully and will often help them to work out their own solution.
To help one another deal with emotions it's important for us all to develop empathy. Empathy is listening with your heart as well as your head. When you listen with empathy you let the other person know that you've really heard them.
So here's a little test - what type of listener are you? Are you apathetic, sympathetic, or empathetic?
Apathy = I don't really care (communicates a lack of concern or interest in the other person)
Sympathy = Oh, I am so sorry, you poor thing (feeling sorry for, often keeps the person stuck)
Empathy = Sounds like you are really afraid of leaving your friends (communicates feeling 'with' the person, yet remaining separate)
When you are sad, angry, depressed or confused sometimes all you need is a listening ear, you may just want someone to listen with empathy to you as you express your feelings, without giving advice of judging the situation.
Allowing others to express their feelings without reflecting judgment or disapproval can help them to move on and is often all that is needed.