Co-Curricular Awards and Qualifications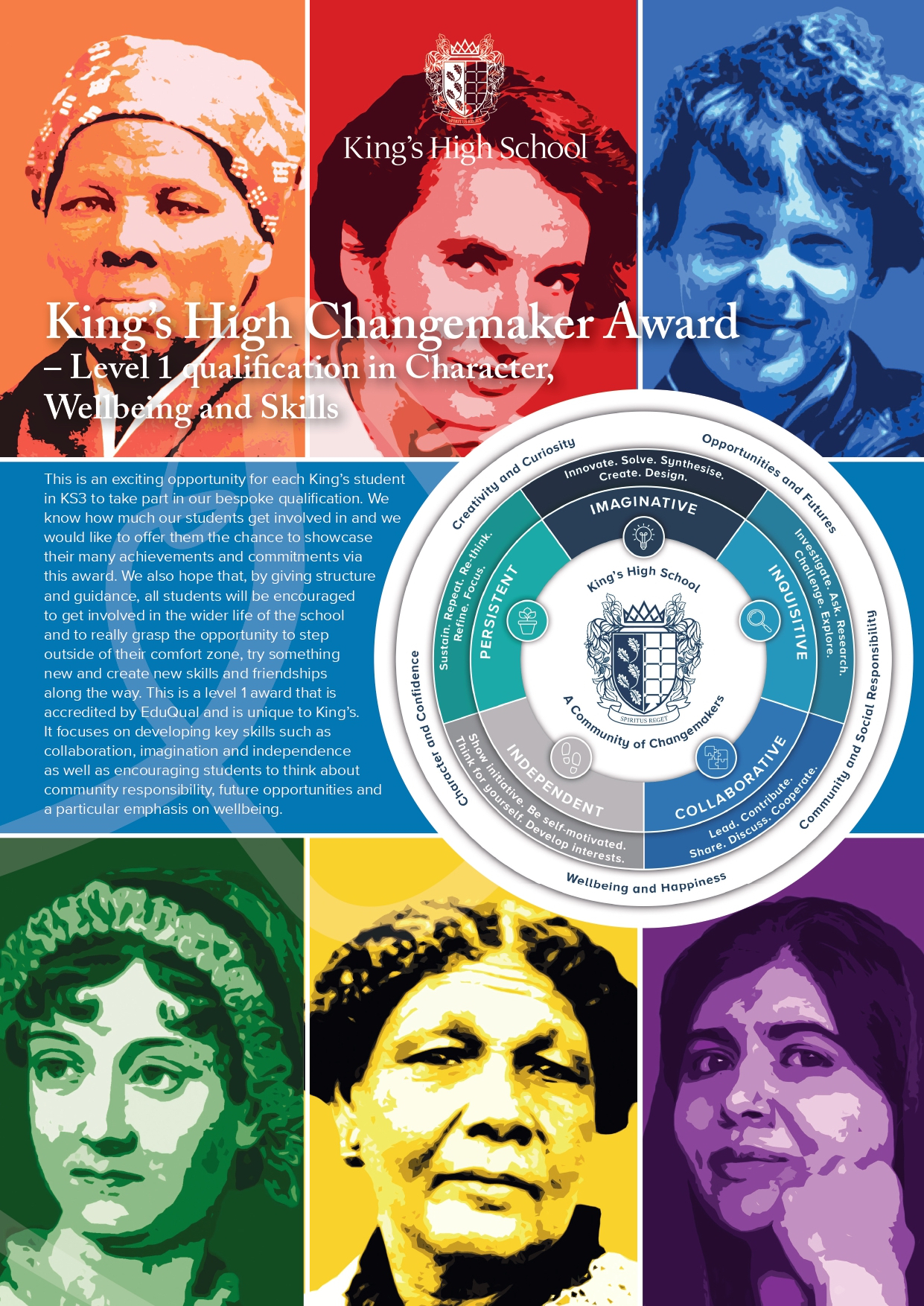 Changemaker Award
Level 1 qualification in Character, Wellbeing and Skills  
This is an exciting opportunity for each King's student in Key Stage 3 to take part in our bespoke qualification. We know how much our students get involved in and we offer them the chance to showcase their many achievements and commitments via this award. Through giving structure and guidance, all students are encouraged to get involved in the wider life of the school and to really grasp the opportunity to step outside of their comfort zone, try something new and create new skills and friendships along the way.
This is a level 1 award that is accredited by EduQual and is unique to King's. It focuses on developing key skills such as collaboration, imagination and independence as well as encouraging students to think about community responsibility, future opportunities and a particular emphasis on wellbeing.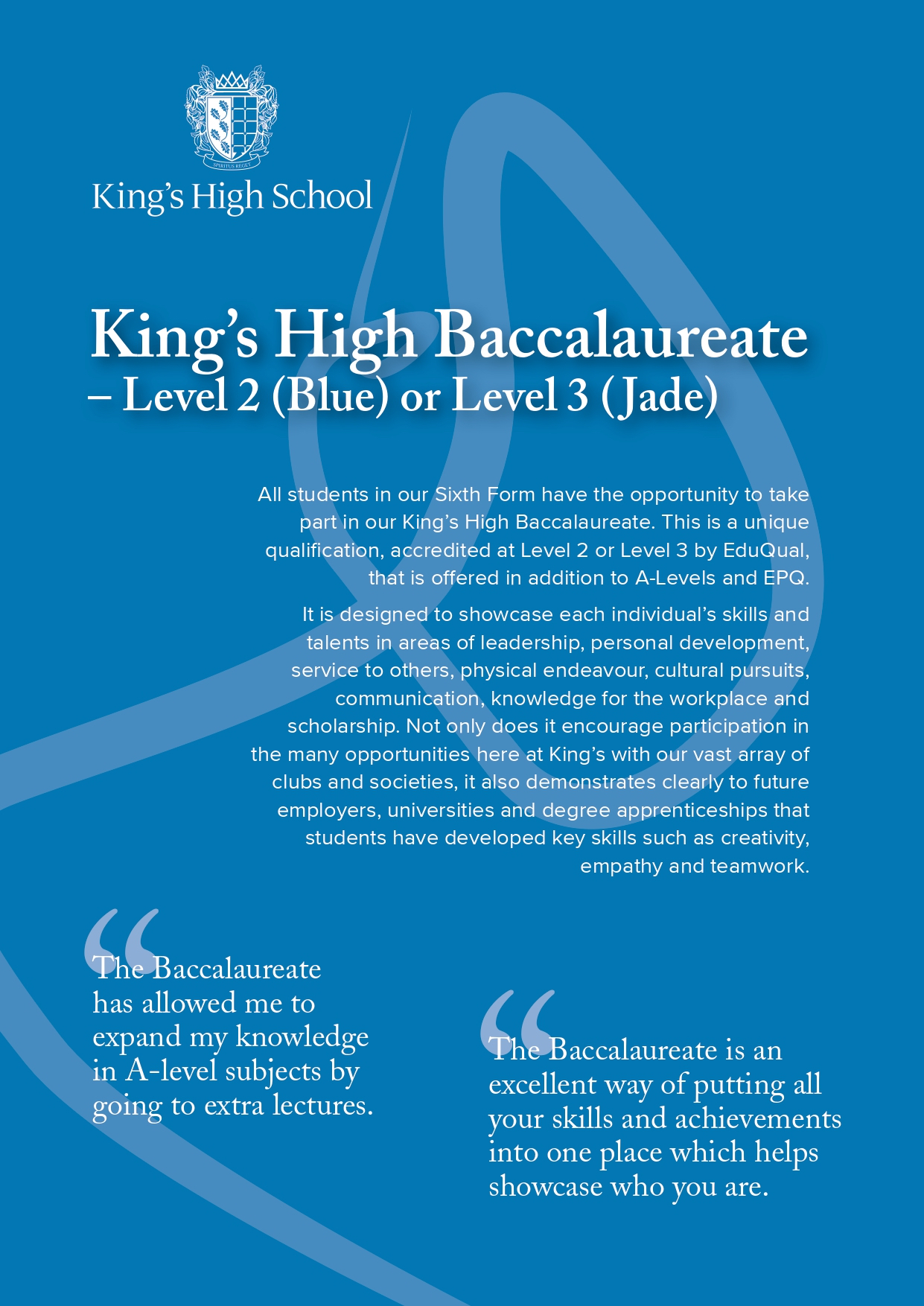 King's High Baccalaureate
Level 2 (Blue) or Level 3 (Jade)
All students in our Sixth Form have the opportunity to take part in our King's High Baccalaureate. This is a unique qualification, accredited at Level 2 or Level 3 by EduQual, that is offered in addition to A Levels and EPQ (Extended Project Qualification).
It is designed to showcase each individual's skills and talents in areas of leadership, personal development, service to others, physical endeavour, cultural pursuits, communication, knowledge for the workplace and scholarship. Not only does it encourage participation in the many opportunities here at King's with our vast array of clubs and societies, it also demonstrates clearly to future employers, universities and degree apprenticeships that students have developed key skills such as creativity, empathy and teamwork.