Meet the Wellbeing Team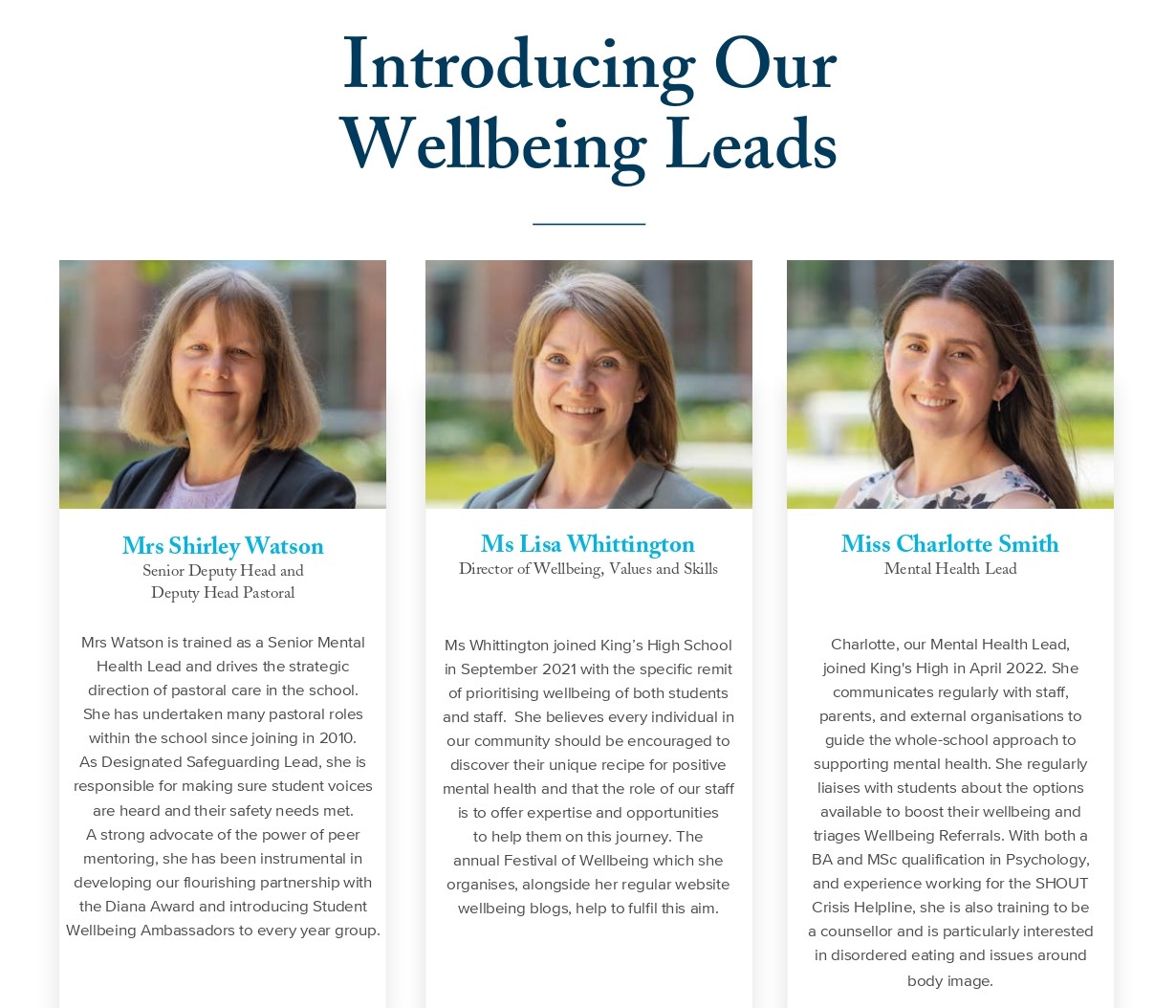 Our Pastoral Team
Mrs Watson oversees the work of our three Heads of Key Stage who between them have over forty years of experience as part of the King's High community! Working with their respective Heads of Year and Form Tutors, the heads of each section of the school are the stalwarts of our pastoral care, responsible for the overall welfare of the students in their year groups.
Our Wellbeing Mentor, and our Mental Health Lead, Charlotte, provide additional drop-in opportunities for students to talk through their feelings and emotions.
Lucy Dunster is our School Nurse. Since qualifying as a Registered Nurse (RN, BSc (Hons) Birmingham), Nurse Lucy spent six years working in acute surgical and medical departments. She then worked in community health, delivering thousands of Covid-19 vaccinations before joining King's High in 2022. Nurse Lucy is passionate about promoting women's health and 'wellness'.