Boarding House Pastoral Care
Care of your Daughter
We know that choosing a boarding school can feel a little daunting for both you and your daughter.
Whilst boarding for girls is the start of a new chapter for our school, boarding is well-established on the campus. Our Foundation boarding team and the academic and pastoral staff at King's High are highly trained in supporting each child. We offer a strong network around every pupil to enable your daughter to settle into their new term-time home quickly and with ease.
House parent structure
Way House will be run by a dedicated, experienced team of staff under the expert guidance of our Foundation Head of Boarding, Mr David Bull. The team will consist of experienced House Parents, who are in overall charge of the house and who report to the Foundation Head of Boarding.
They will be supported by the third member of residential staff, the Assistant House Parent, who will work with the House Parents to ensure the health, safety and happiness of the pupils in their care. As is currently the case for our boy boarders, one of our House Parents will be on duty every day and available for your child on a 24-hour basis.
The residential team will also be supported by an experienced House Matron, who ensures the smooth day to day running of Way House, and a team of housekeepers who ensure the house remains clean and tidy.
Boarding tutors form the final part of the boarding team. Teaching staff will regularly visit and supervise the house in the evenings and at weekends, providing opportunities for the pupils to gain additional support with their studies if needed. Teaching staff also support the many trips and activities that will be enjoyed by our boarding community and the wider sixth form at King's High.
Importantly, as is currently the case, all boarding staff will be first aid trained.
The boarding team for girls included staff who have many years of experience of working with boarding pupils, ensuring boarders make the most of the opportunities available to them.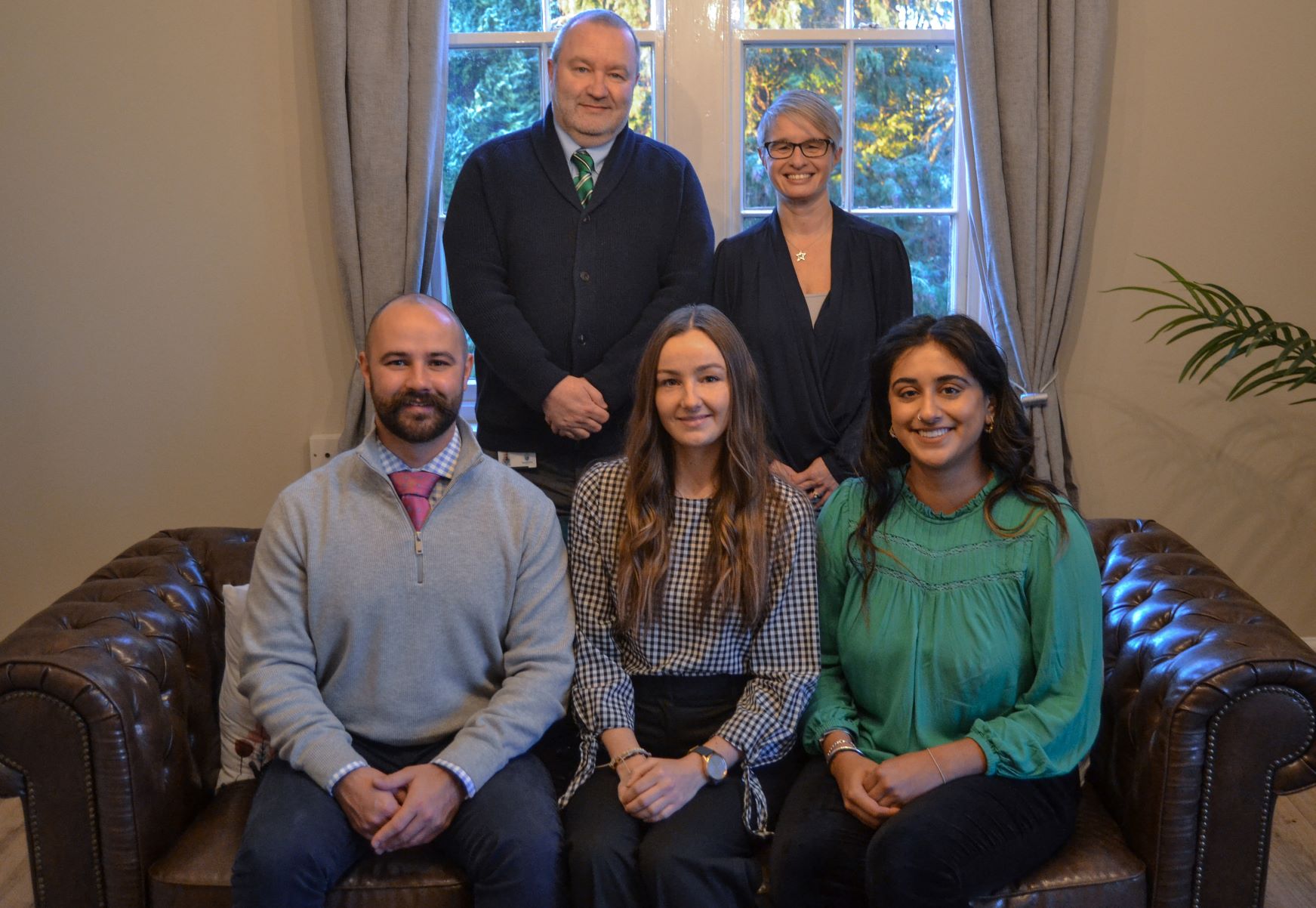 Our Boarding Team
Boarding-specific pastoral care
Pastoral care is at the heart of boarding, and we take our responsibility for those pupils under our care very seriously. The school's pastoral support system runs alongside the experienced team of boarding staff.
All staff are trained in child safeguarding and they pass stringent checks prior to employment.
Medical support
As part of your daughter's enrolment at the school, you will complete a comprehensive medical questionnaire to equip us with the information we need to care for her. In addition, as part of the boarding induction programme your daughter will have a medical assessment and complete a detailed questionnaire about her health.
The school has a medical centre staffed by qualified nurses to whom pupils can turn if they need attention. Those who do fall ill are assured the very best of care, both in the house and in the medical centre.
All boarding pupils are registered with the local doctor and are entitled to receive treatment for any issues whilst they are here in the UK. The doctor visits the school each week and pupils can arrange appointments with them through the medical centre staff.
Ophthalmic and dental treatment is also arranged as required.
Guardians
All international pupils are required to have a UK based Guardian. Guardians are required to be available to host the pupil in emergency situations and will also host the pupils during holidays if they are not returning home.
The school is not able to recommend guardians, but often these will be members of the child's family or friends of the family. If there is no one suitable to fill the role then parents should refer to one of the many Guardianship Agencies that are available to international pupils.
Communication with Home
Communication is key to the success of our current boarding provision, and the strong relationships which exist between parents and the boarding staff.
Pupils are encouraged to contact home regularly, and this would be the case for our girl boarders, too.
Parents will be able to contact boarding staff, either by phone or email, with any concerns they might have or simply to request their daughter calls home.
Parents will receive regular communications from the school, such as their daughter's academic reports, news of exciting activities taking place or updates to standard information. Parents have regular opportunities to meet with their daughter's teachers and the boarding team on a virtual basis to receive updates on their daughter and her life at King's.