Academic Enrichment
'Pupils of all abilities, including the most able, respond very positively to the school's supra-curricular programme.'
ISI Inspection Report

Academic Enrichment - 'Inspire'
At King's we want all students to grow as independent thinkers who relish new challenges and have wide horizons for their learning. It is our aim to encourage every student to be confident about producing creative scholarship that reflects her own unique interests and questions about the world.
Within the classroom, teachers at King's seek to provide high-level teaching and learning that inspires all students, including the gifted and talented. Thought-provoking extension work, open-ended questions that stimulate link-making and critical ideas and creative problem solving, are all part of the teaching toolkit at King's.
Outside of the classroom, King's offers a wide range of activities and events gathered under the heading of the 'Inspire Programme'. Overseen by the Head of Academic Enrichment, this extra- and supra-curricular provision includes:
A range of enrichment trips for all Key Stages, including regular visits to Oxford, Cambridge, London and beyond.
A wide range of societies, including those led by our Sixth Form, that meet regularly to discuss Mathematics, Science, English, Philosophy, History, Politics, Journalism, STEM, Current Affairs and more.
The Inspire Lecture Series, including recent talks from Prof A C Grayling and Prof Sir Jonathan Bate.
Inspire Dinners, where visiting academics speak about their work, and the Landor Dining Society, where smaller groups meet an expert in their field.
An Inspire Homework allocation for KS3, where students work towards our popular 'Inspire Essay Competition' and enter prestigious external competitions.
Fortnightly timetabled lessons, entitled 'Create' and 'Curiosity', for Years 10 and 11, with a focus on research skills and developing personal academic interests.
The Inspire Higher Education Programme, with an emphasis on preparing students for high-level university applications, including Oxford, Cambridge, London and beyond, as well as applications for Law and Medical Sciences.
Exciting initiatives such as our link-up to the International Space Station through our 'Mars Project'.
A host of further departmental clubs, societies, trips and events.
Please see below Issues 1 - 5 of the Café Scientifique newsletter.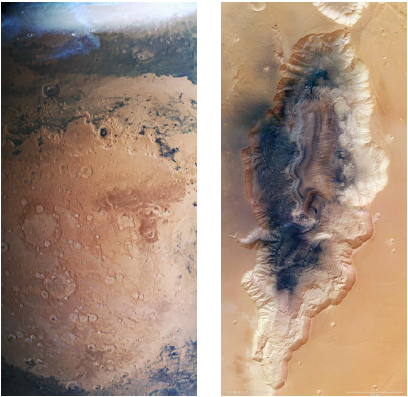 Café Scientifique Newsletter
Issue 2
Double Click To Change The Link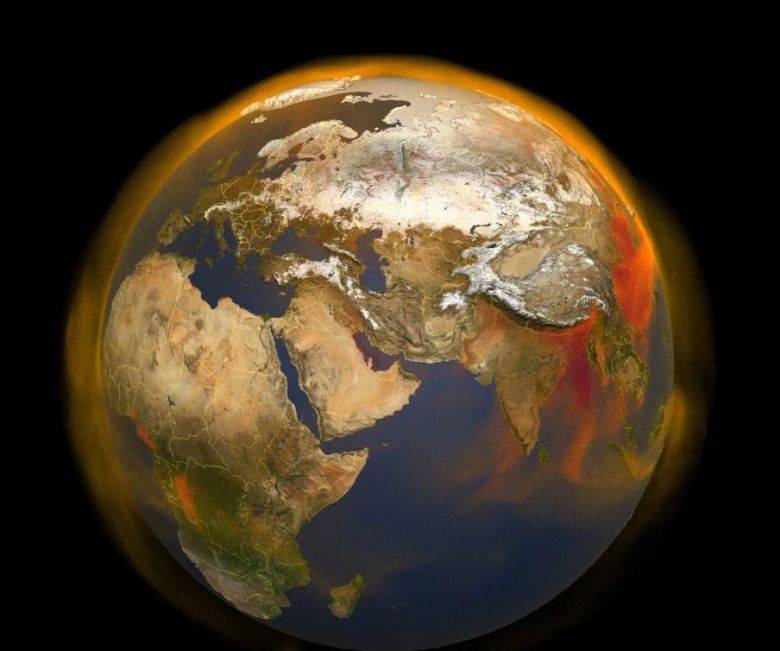 Café Scientifique Newsletter
Issue 3
Double Click To Change The Link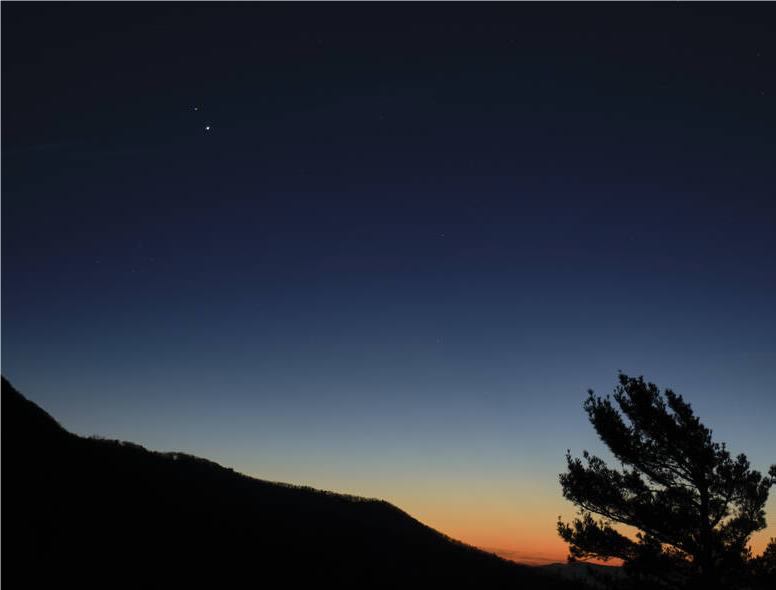 Café Scientifique Newsletter
Issue 4
Double Click To Change The Link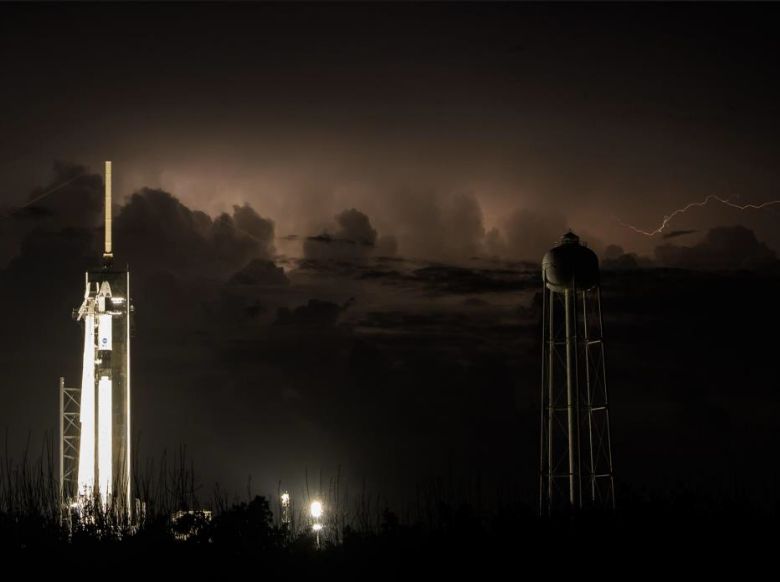 Café Scientifique Newsletter
Issue 5
Café Scientifique Newsletter
Issue 6
Double Click To Change The Link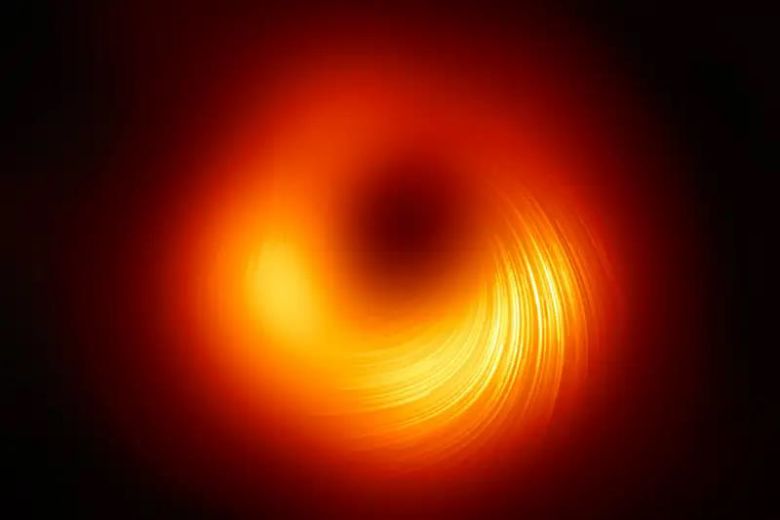 Café Scientifique Newsletter
Issue 7
Double Click To Change The Link

Foreword from the 2020 Inspire Essay Competition Booklet
Our fourth annual Inspire Essay Competition is a symbol of the passion, dedication and intelligence of the students of King's High. Not only are the essays gathered in this volume of a superb quality; they were also researched, written and submitted at a time when our school community was connected through remote learning. To see so many entries (over 50 once again) produced during this challenging period is a testament to the brilliance, imagination and commitment of our students. Reading through them has made us feel proud, once again, to work with such wonderful young people.
The competition brief, as ever, was simple. In Oxford, graduate students of the past have sat the legendary All Souls examination, writing in response to a single-word prompt such as 'Courage', 'Society', or 'Liberty'. Our own competition takes away the support of a prompt, asking students to research and write an essay on any topic of their choosing. We are delighted to be sharing the Highly Commended and prize-winning essays from the work we received in response. The purpose of the competition, and of our Inspire Programme for Academic Enrichment more broadly, is to cultivate creative thinking, independent ideas, and intellectual curiosity. Reading and judging essays on such a range of topics has made us feel that this aim has been achieved, and in some style.
As well as the essays gathered in this booklet, we received excellent work on topics as diverse as Marcus Rashford's political lobbying, vaccines, meat eating, the reliability of history, horse riding, animal rights, the next technological steps after 4D, cercopithecidae (I hope I have spelled that right), and several thought-provoking essays on the global pandemic. It is always very difficult not to be able to include every print-worthy essay we receive. We look forward very much to receiving future Inspire work from all of the students who entered this year.
Please continue to look out for the various opportunities for academic enrichment that we offer at King's. Our Inspire Programme of trips, dinners, lectures, clubs and competitions is designed to make our community as intellectually broad and vibrant as it can be. Regular trips to Oxford, Cambridge, London and beyond, as well as talks from world experts in their field, are a staple of our supra-curricular provision. As a school we warmly encourage all students to get involved with opportunities that might spark exciting ideas or pose new, challenging questions.
Dr P Seal
Director of Studies
Inspire Programme
One of the many inspiring things we have learned in recent months is that the passion and dedication of King's High students remains unbowed in challenging circumstances. Our Inspire Programme of academic enrichment has continued apace, and in significant ways has grown and developed in response to the 'new normal' brought on by the global situation.
The number of our students attending talks by academic experts in their fields has more than tripled since March. Last term, students from King's had the opportunity to attend sessions by experts from UCL, Edinburgh, Warwick, Ontario, Sheffield, Cambridge and more talking about Space Science, Literature, Ocean Biogeochemistry, Medicine, Law, Neuroscience, History, Game Theory, Classics, AI, Cognitive Psychology, The Arts, Ethics, and Medical Imaging. To reflect this exciting development, we have replaced our regular single Inspire Lecture for the term with a choice of remotely delivered talks. King's students will have the chance to hear Prof Angie Hobbs (of Desert Island Discs fame) on 'The Ethics of Coronavirus', Dr Jess Wade (award-winning physicist) on her scientific research, and Gillian Bishop (top London lawyer) on the intricacies of family law.
We continue to believe that the academic enrichment we provide throughout the School, with our particular focus on creative thinking, makes us a national leader in the field. This booklet outlines many of the enrichment opportunities on offer, including launch dates for our through-school programme of creative research.
As ever, the aim of the Inspire Programme is to foster intellectual curiosity, creative thinking, and independent ways of looking at big questions and challenging ideas. We hope the opportunities outlined in this booklet below will help students across the year groups to grow in each of these ways.
Dr P Seal
Director of Studies
Please click below to view online.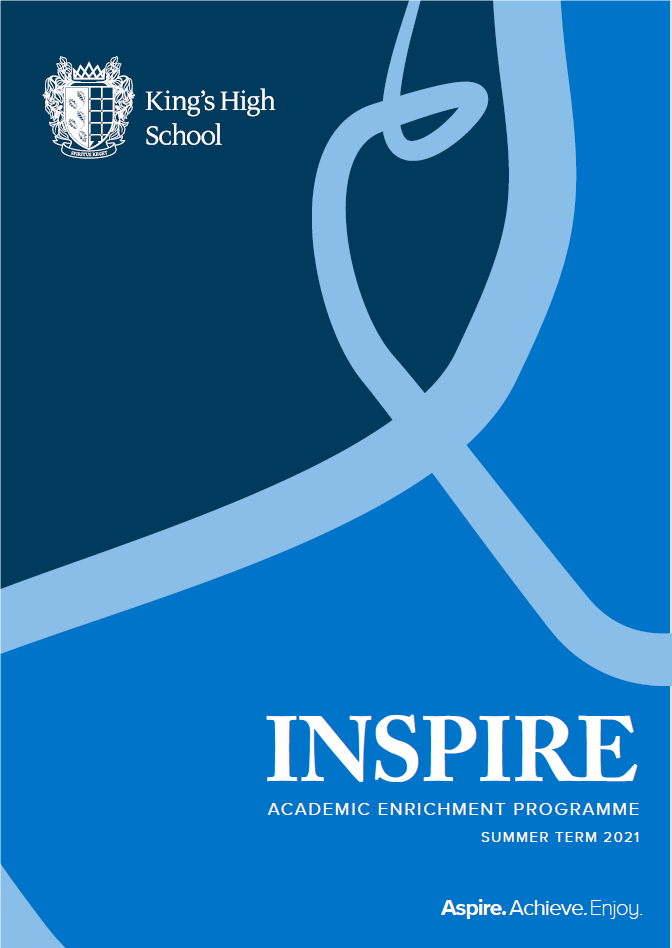 Inspire Programme
Summer 2021
Double Click To Change The Link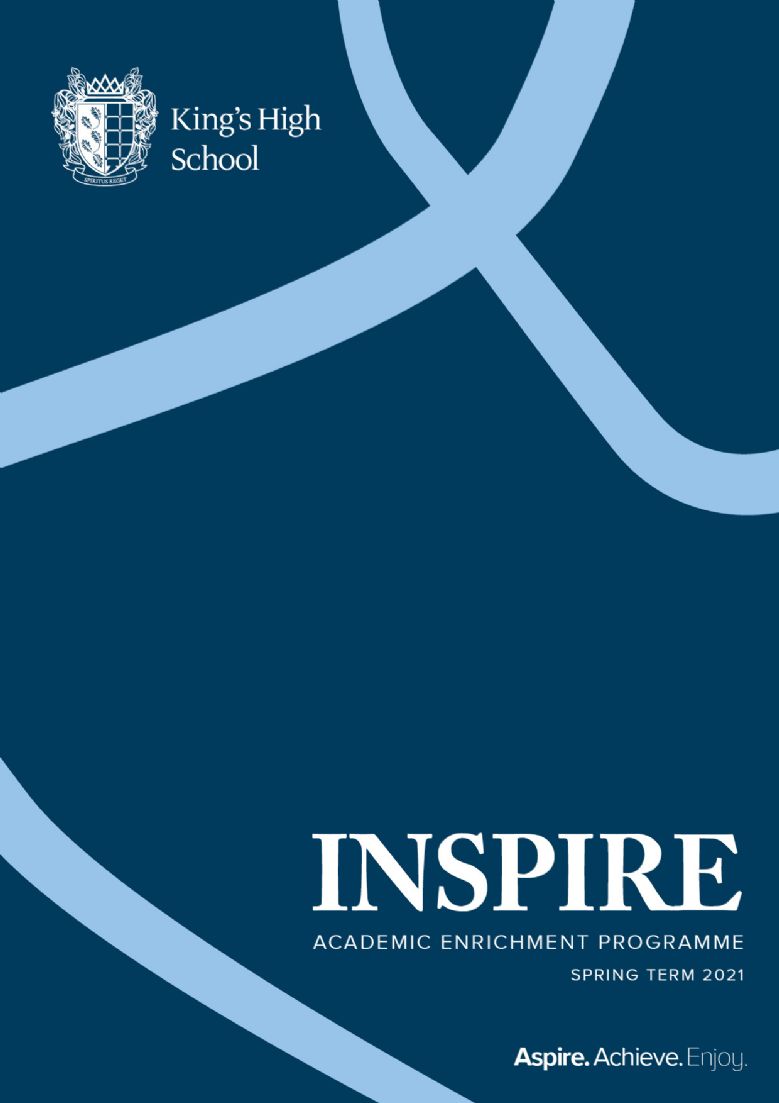 Inspire Programme
Spring 2021
Double Click To Change The Link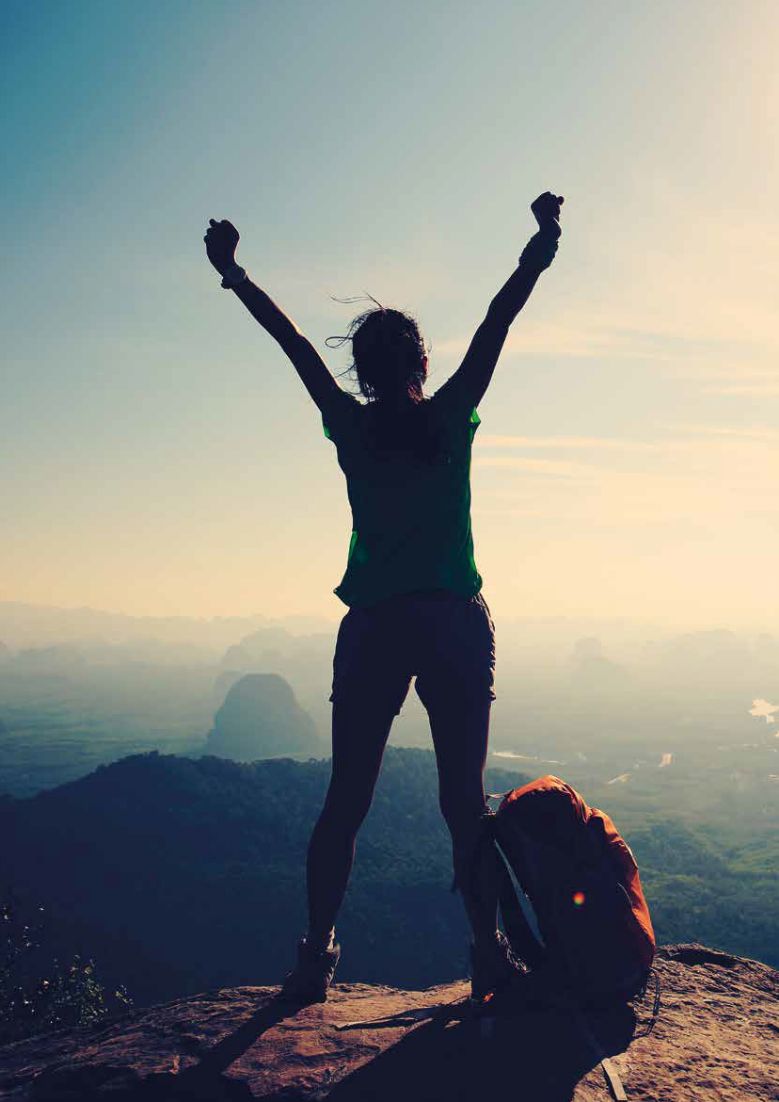 Inspire Programme
Autumn 2020
Double Click To Change The Link