Academic Enrichment
'Pupils of all abilities, including the most able, respond very positively to the school's supra-curricular programme.'
ISI Inspection Report

Academic Enrichment - 'Inspire'
At King's we want all students to grow as independent thinkers who relish new challenges and have wide horizons for their learning. It is our aim to encourage every student to be confident about producing creative scholarship that reflects her own unique interests and questions about the world.
Within the classroom, teachers at King's seek to provide high-level teaching and learning that inspires all students, including the gifted and talented. Thought-provoking extension work, open-ended questions that stimulate link-making and critical ideas and creative problem solving, are all part of the teaching toolkit at King's.
Outside of the classroom, King's offers a wide range of activities and events gathered under the heading of the 'Inspire Programme'. Overseen by the Head of Academic Enrichment, this extra- and supra-curricular provision includes:
A range of enrichment trips for all Key Stages, including regular visits to Oxford, Cambridge, London and beyond.
A wide range of societies, including those led by our Sixth Form, that meet regularly to discuss Mathematics, Science, English, Philosophy, History, Politics, Journalism, STEM, Current Affairs and more.
The Inspire Lecture Series, including recent talks from Prof A C Grayling and Prof Sir Jonathan Bate.
Inspire Dinners, where visiting academics speak about their work, and the Landor Dining Society, where smaller groups meet an expert in their field.
An Inspire Homework allocation for KS3, where students work towards our popular 'Inspire Essay Competition' and enter prestigious external competitions.
Fortnightly timetabled lessons, entitled 'Create' and 'Curiosity', for Years 10 and 11, with a focus on research skills and developing personal academic interests.
The Inspire Higher Education Programme, with an emphasis on preparing students for high-level university applications, including Oxford, Cambridge, London and beyond, as well as applications for Law and Medical Sciences.
Exciting initiatives such as our link-up to the International Space Station through our 'Mars Project'.
A host of further departmental clubs, societies, trips and events.
Please see below Issues 1 - 5 of the Café Scientifique newsletter.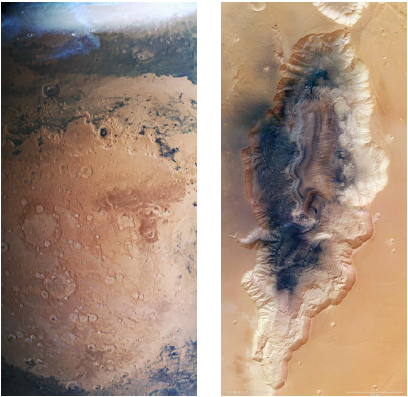 Café Scientifique Newsletter
Issue 2
Double Click To Change The Link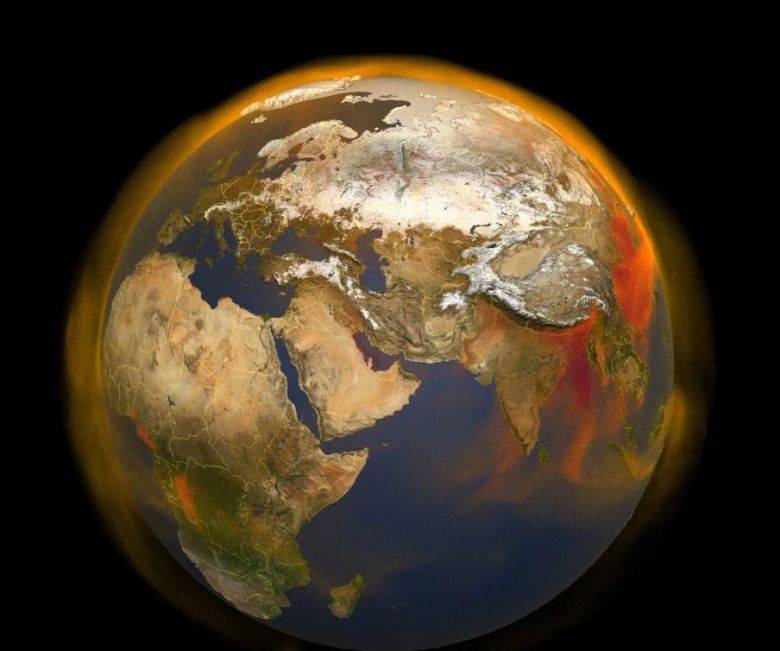 Café Scientifique Newsletter
Issue 3
Double Click To Change The Link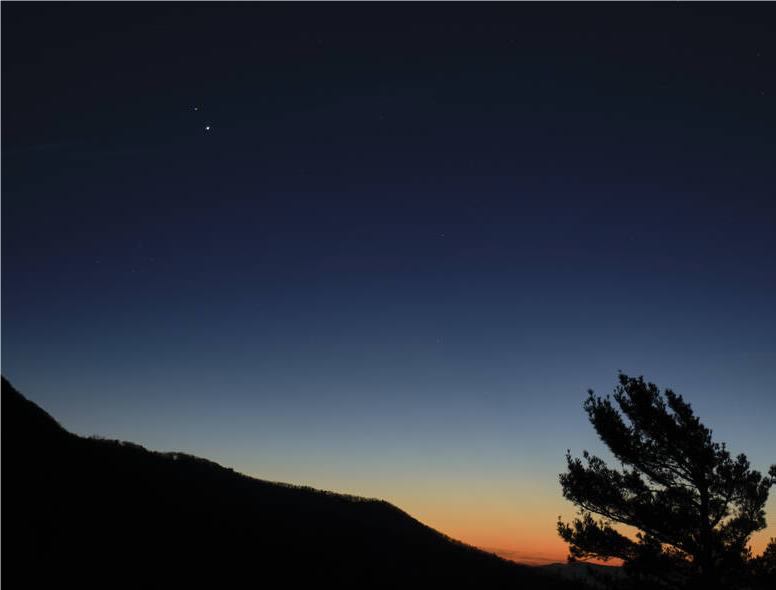 Café Scientifique Newsletter
Issue 4
Double Click To Change The Link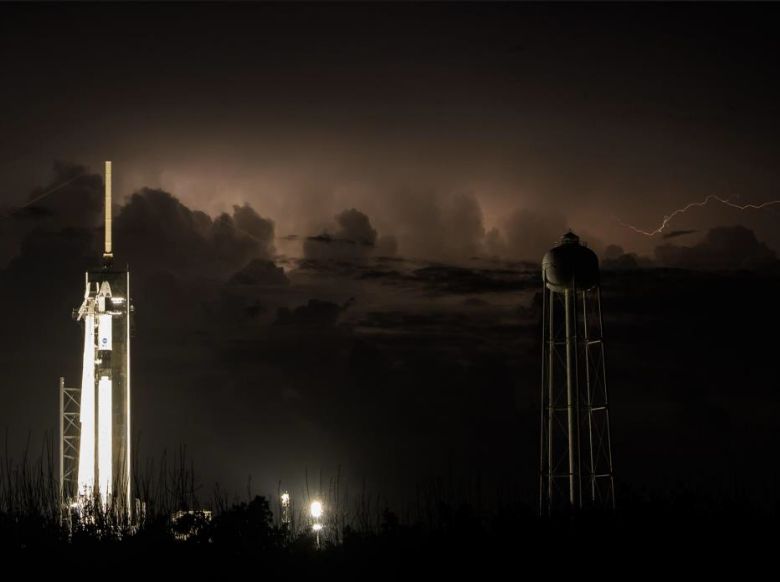 Café Scientifique Newsletter
Issue 5
Café Scientifique Newsletter
Issue 6
Double Click To Change The Link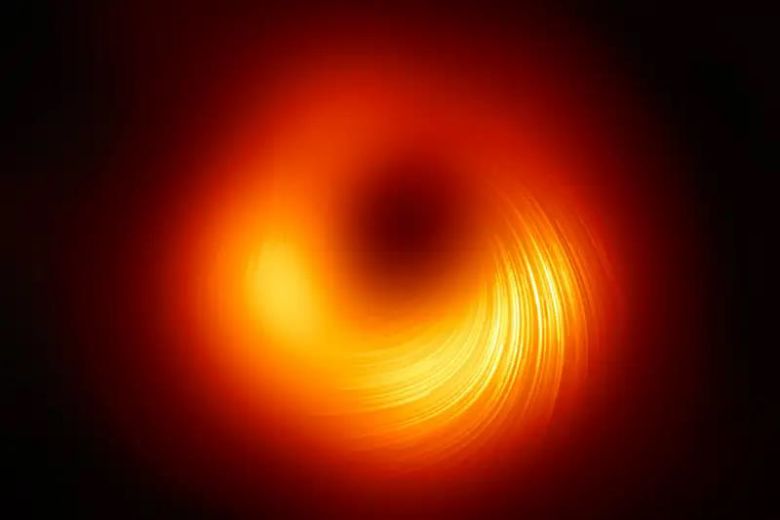 Café Scientifique Newsletter
Issue 7
Double Click To Change The Link

Foreword from the 2021 Inspire Essay Competition Booklet
Our fifth annual Inspire Essay Competition has shown once again that King's High pupils are full of curiosity about the world, as well as creative, independent ideas in response to the big, challenging questions of our time. As you read the essays collected in this volume, I hope you are struck, as I have been, by the incredible range of topics chosen, the quality of the research that has been conducted, and the clear sense of passionate young people expressing ideas of their own.
Each year, the invitation to enter the Inspire Essay competition is the same: pupils are simply asked to research and write an essay on a topic of their choosing. Winning essays will showcase strong knowledge about the chosen topic but also, crucially, the ability to analyse ideas. Whether this means offering a comparison of two or more elements, or applying one concept to another, or offering a carefully considered opinion, the Competition rewards a combination of knowledge and independence of thought.
Judging this year has been as difficult as ever, with over fifty superb entries. Here is a list of some of the topic area not included in these pages: the role of cardboard in combating the climate crisis, the human psyche, MBTI, LGBTQ+ rights, autism and gender, face masks, Atlantis, bionic limbs, Nestlé, stereotypes, dressage, atomic bombs, computer science, loneliness, education, heroes and villains, the enigma code, KitKats (biscuit or bar?), genius and insanity (is there a link?), cats (do they love their owners?), gender equality, fake news, sociopathy, laws of attraction, and the nature of knowledge itself. The fact that our pupils chose these topics and conducted their own research has been truly inspiring for the judging team.
Whether you are a King's pupil or parent, a teacher or a governor, or are visiting King's to find out more about the School, I hope this booklet gives you a taste of how special our school is. You may also want to have a look of the broader Inspire Programme of which this booklet forms a part. Whether you are interested in the enrichment trips and events we run, the kind of speakers we invite into school, or the many further opportunities we provide for pupils to develop their own interests, there really is something for every pupil.
Dr P Seal
Deputy Head (Academic)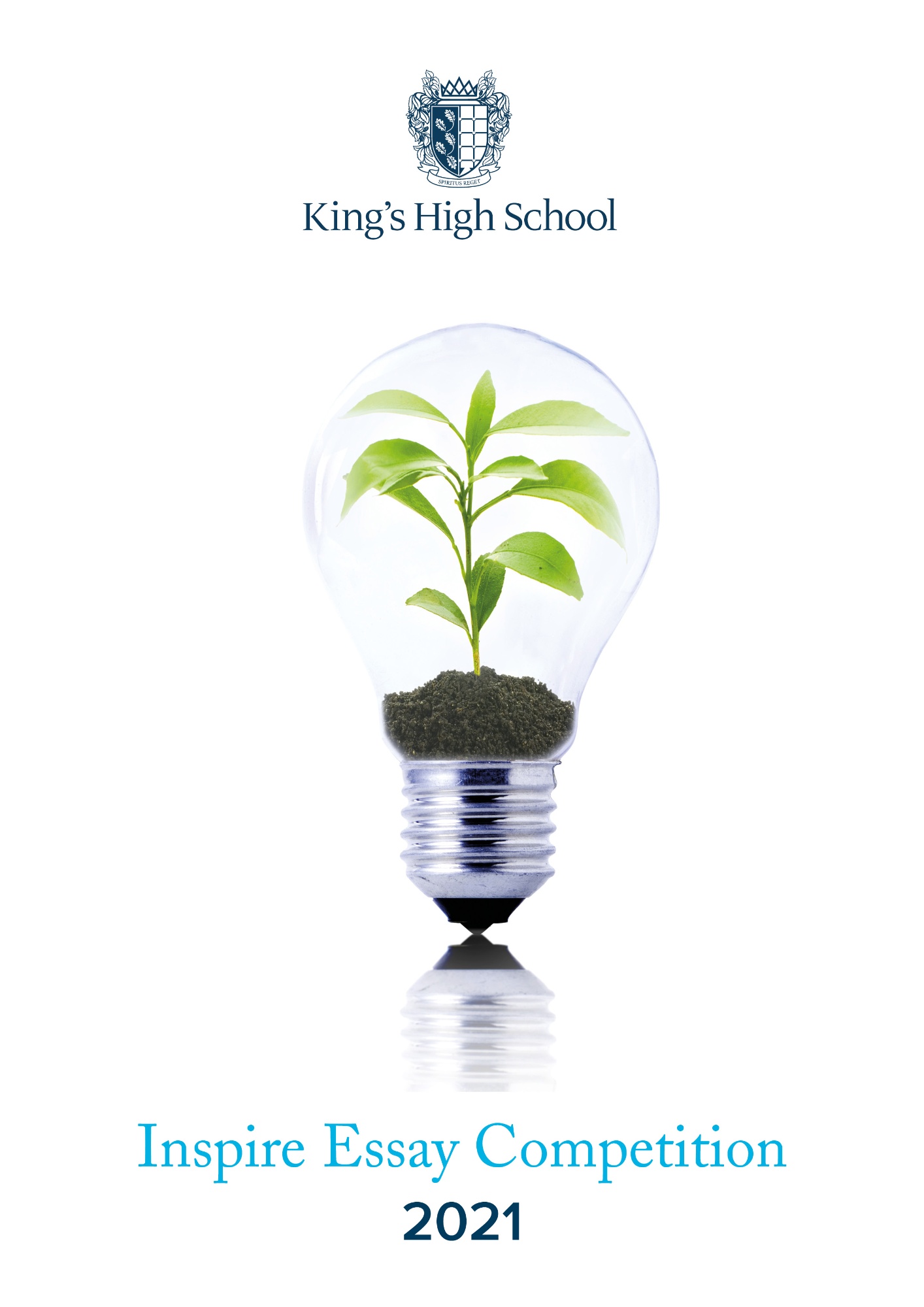 Inspire Essay Competition 2021
Double Click To Change The Link
Inspire Programme
One of the many inspiring things we have learned in recent months is that the passion and dedication of King's High students remains unbowed in challenging circumstances. Our Inspire Programme of academic enrichment has continued apace, and in significant ways has grown and developed in response to the 'new normal' brought on by the global situation.
The number of our students attending talks by academic experts in their fields has more than tripled since March. Last term, students from King's had the opportunity to attend sessions by experts from UCL, Edinburgh, Warwick, Ontario, Sheffield, Cambridge and more talking about Space Science, Literature, Ocean Biogeochemistry, Medicine, Law, Neuroscience, History, Game Theory, Classics, AI, Cognitive Psychology, The Arts, Ethics, and Medical Imaging. To reflect this exciting development, we have replaced our regular single Inspire Lecture for the term with a choice of remotely delivered talks. King's students will have the chance to hear Prof Angie Hobbs (of Desert Island Discs fame) on 'The Ethics of Coronavirus', Dr Jess Wade (award-winning physicist) on her scientific research, and Gillian Bishop (top London lawyer) on the intricacies of family law.
We continue to believe that the academic enrichment we provide throughout the School, with our particular focus on creative thinking, makes us a national leader in the field. This booklet outlines many of the enrichment opportunities on offer, including launch dates for our through-school programme of creative research.
As ever, the aim of the Inspire Programme is to foster intellectual curiosity, creative thinking, and independent ways of looking at big questions and challenging ideas. We hope the opportunities outlined in this booklet below will help students across the year groups to grow in each of these ways.
You can also find more details of our specialist programmes in Art, Sport, Drama and Music.
Dr P Seal
Director of Studies
Please click below to view online.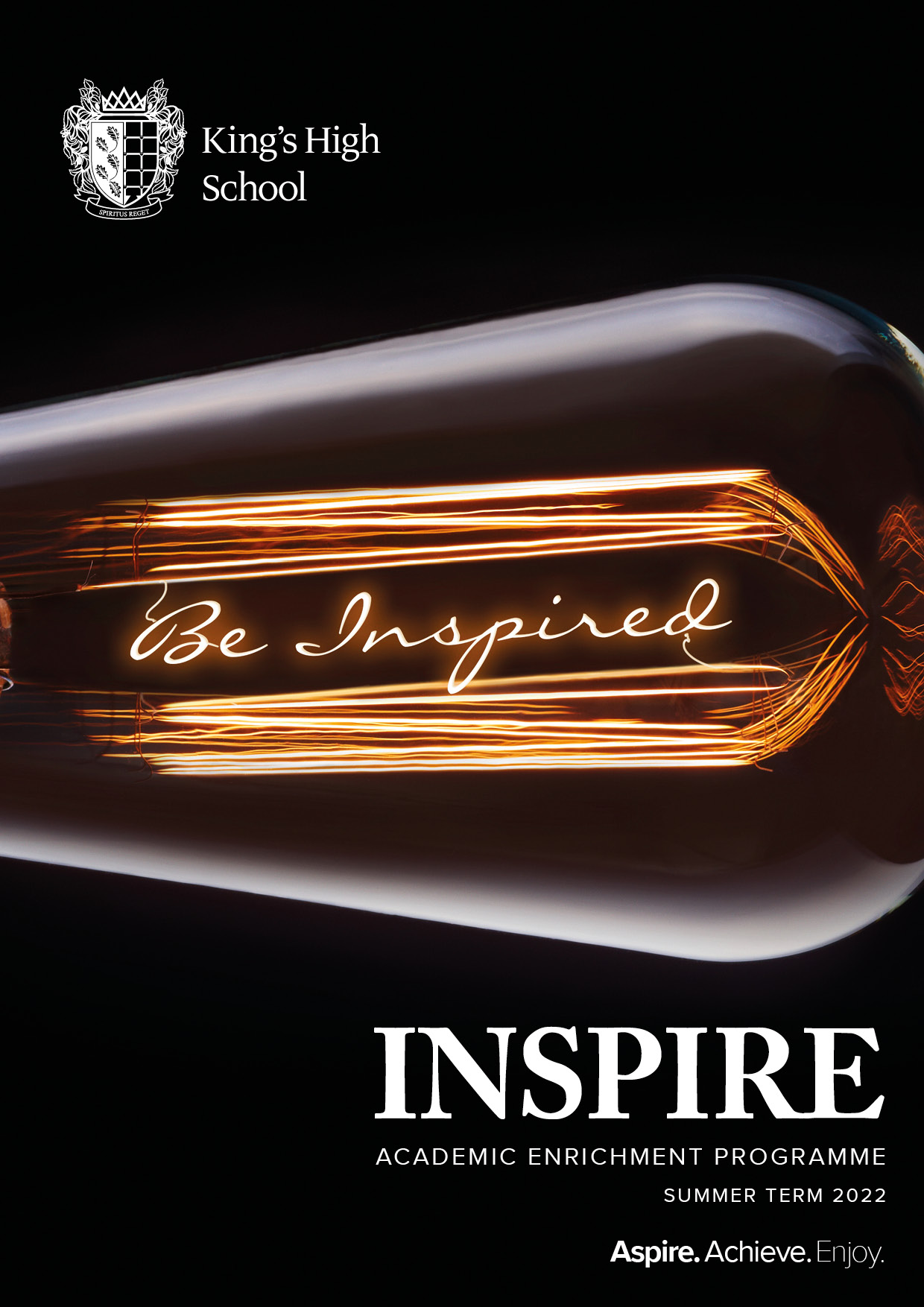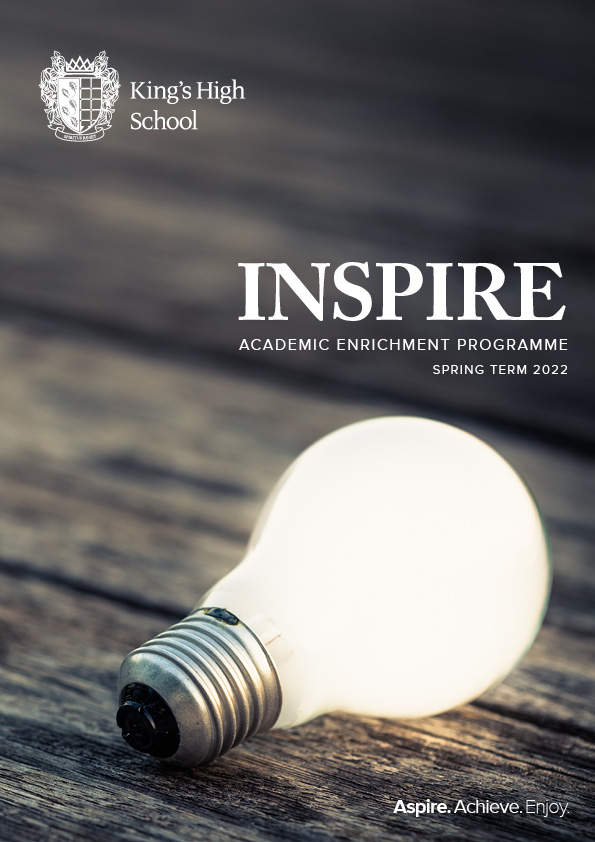 Inspire Programme
Spring 2022
Double Click To Change The Link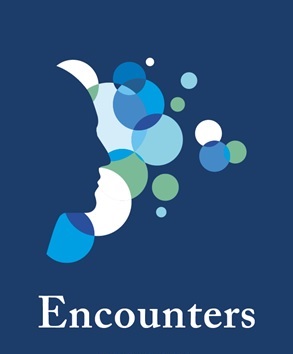 Double Click To Change The Link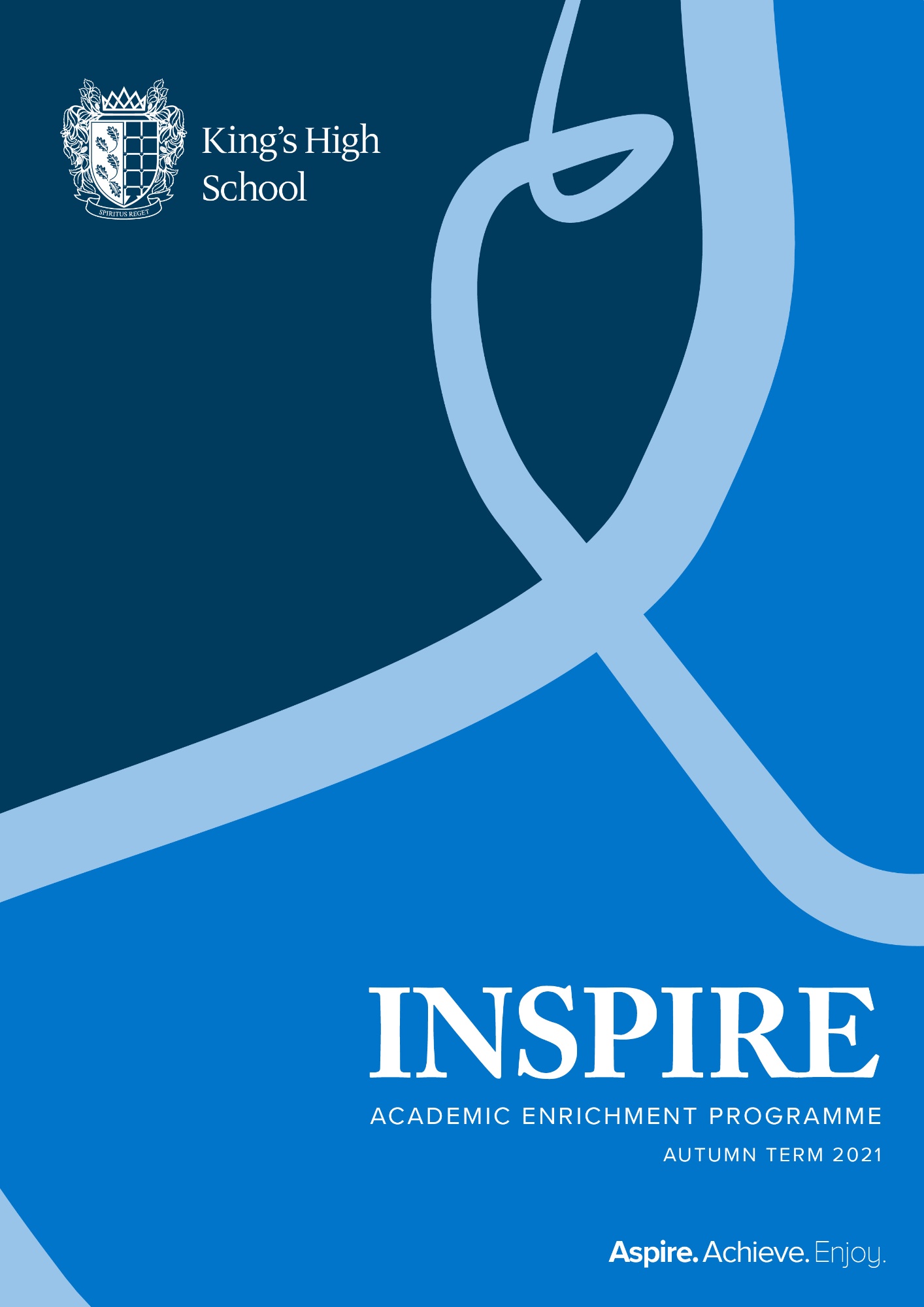 Inspire Programme
Autumn 2021
Double Click To Change The Link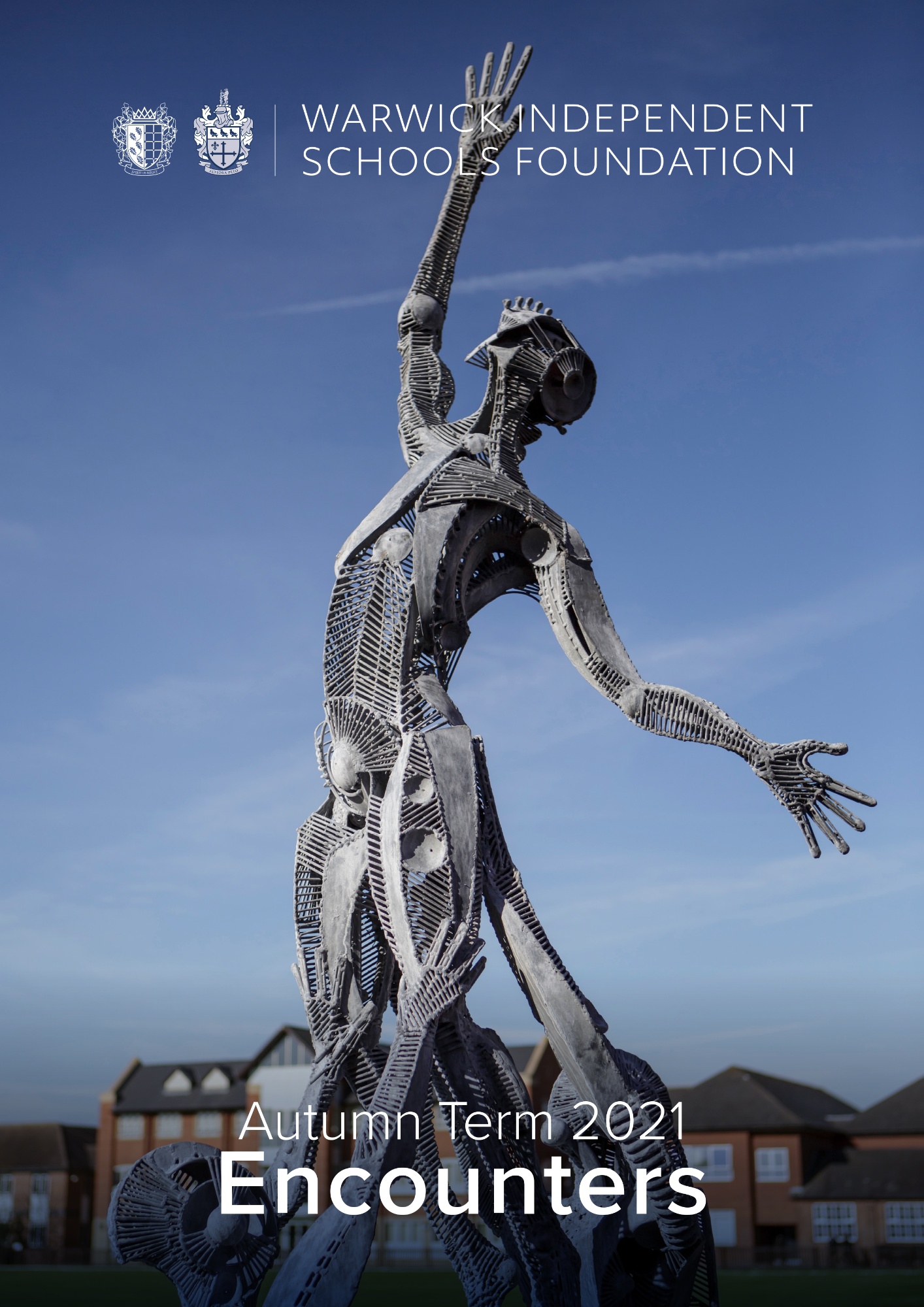 Double Click To Change The Link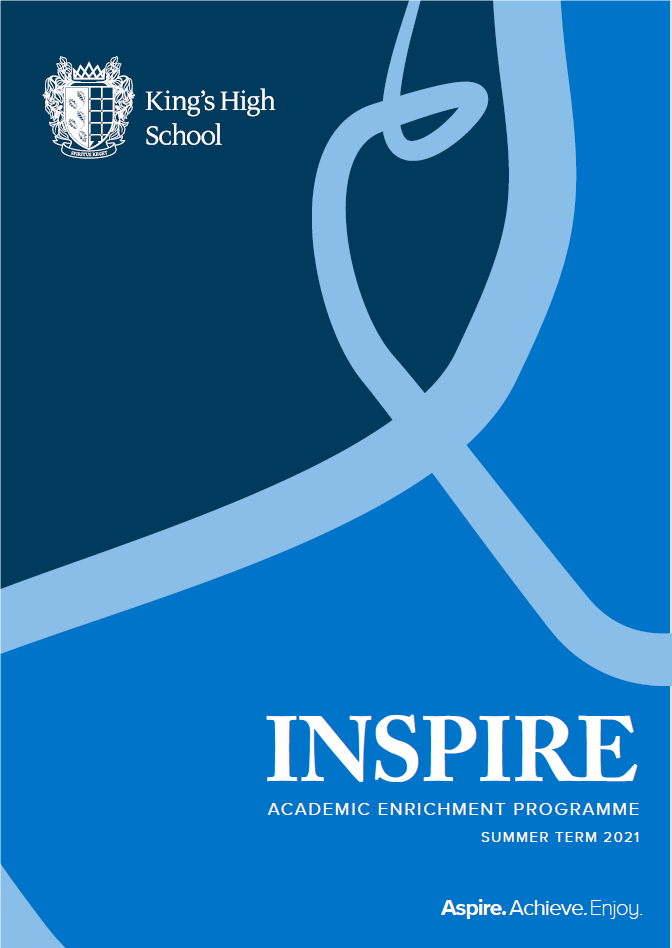 Inspire Programme
Summer 2021
Double Click To Change The Link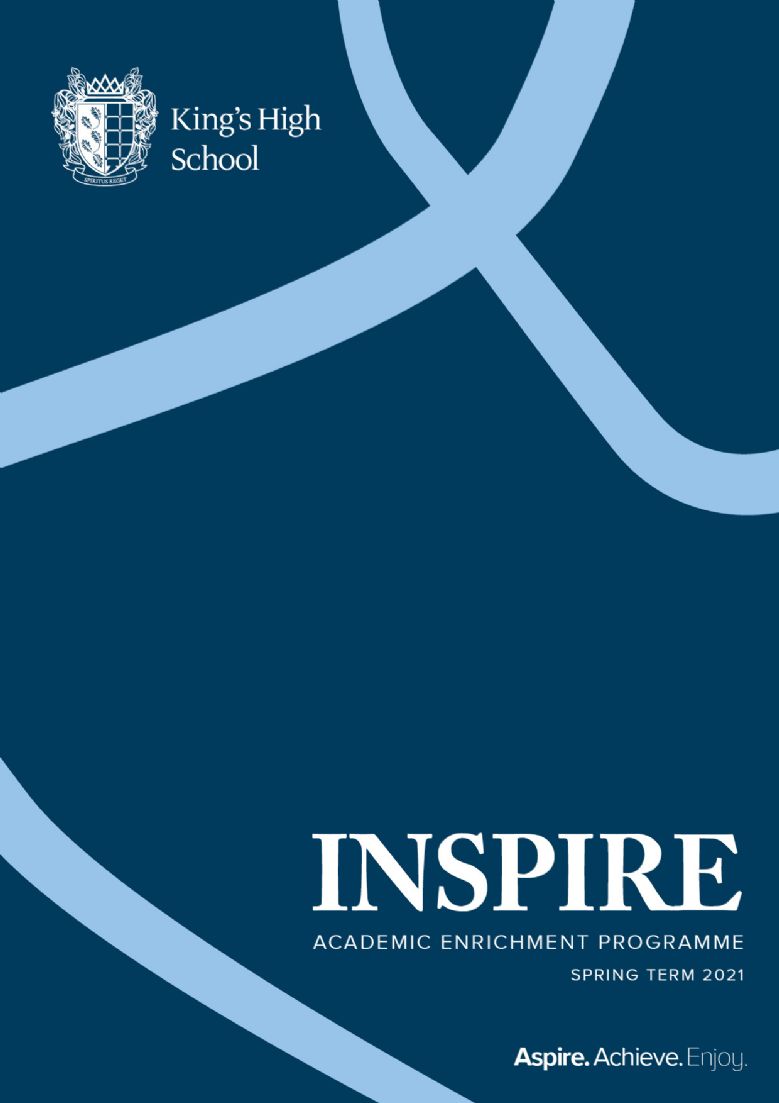 Inspire Programme
Spring 2021
Double Click To Change The Link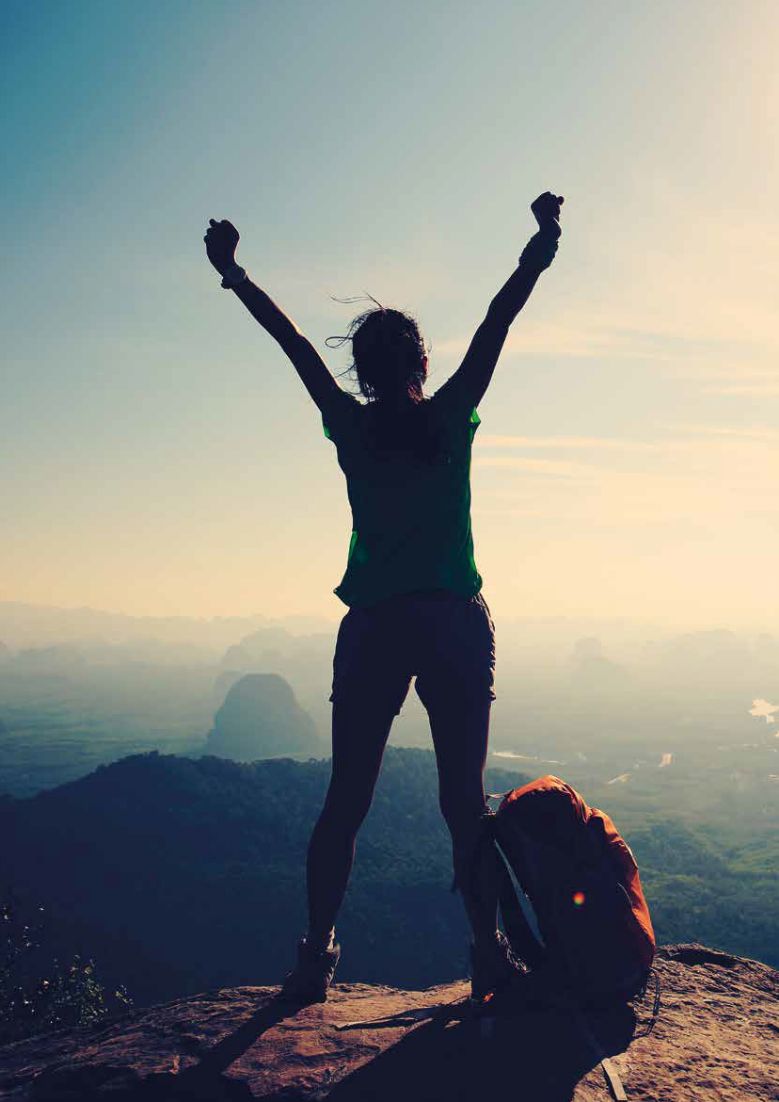 Inspire Programme
Autumn 2020
Double Click To Change The Link