King's High Learning Wheel
What is the school's educational vision? What are the key qualities and skills that King's High seeks to instil in its students? How does the school offer preparation for the changing landscape of the 2030s and beyond? We asked pupils and staff these questions, and the King's High Learning Wheel was born.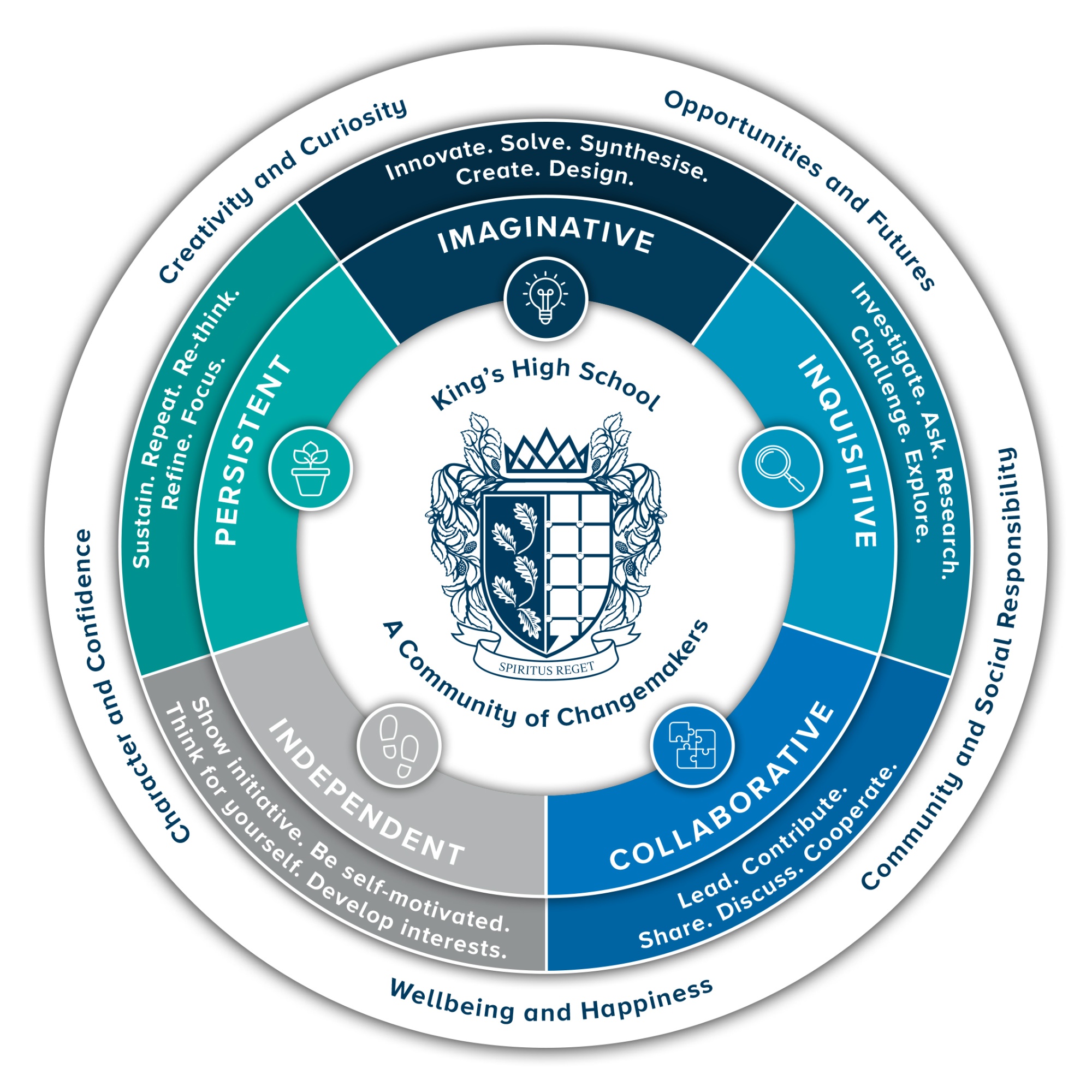 Our core goal is to be community of Changemakers. We are passionate about ensuring that pupils not only acquire new knowledge during their time at school, but use their learning to make positive change in the world.
Next come our dispositions. As well as absorbing a wide range of useful and inspiring information during their time with us, King's pupils learn to be independent, collaborative, persistent, inquisitive and imaginative. We believe that each of these dispositions will enable pupils to thrive well beyond their time at school.
The penultimate ring contains actions that bring our dispositions to life. For example, in order to become more inquisitive, we invite pupils to consider their approach to investigating, question-asking, researching, challenging assumptions, and exploring ideas.
Finally, we have the wider horizons of a King's education. Our broadest goal is to prepare pupils to seize the opportunities that lie ahead of them as rounded, outward-looking individuals who have every chance of flourishing in their future lives.
We hope that your find this vision as exciting as we do. To find out more about how the King's High Learning Wheel shapes the life of the school, please continue to explore the 'Your Experience' section of our website.