King's High Shortlisted in RIBA West Midlands Awards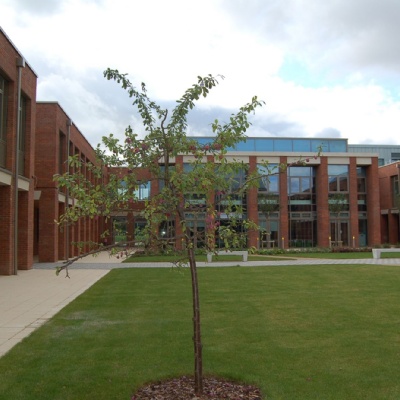 We are delighted that our wonderful new buildings at King's High, by Nicholas Hare Architects, have been shortlisted in the RIBA West Midlands Awards.
Richard Nicholson, Head Master, welcomed the news: "It is testament to the amazing work which goes into creating such inspirational spaces for our students. Our extraordinary new home marks what we believe to be one of the largest investment in girls' education that the UK has seen in decades; our girls deserve nothing less."
RIBA West Midlands Director, Rebecca Smith, added: "It was a very tough decision for the judges to form the shortlist. It is encouraging to see the high standard of architecture and I congratulate the architects, clients and wider teams involved in creating these projects which serve to enrich our communities."
Nicholas Hare Architects is an award-winning practice, renowned for their expertise in sustainable buildings. Their work includes projects for Sadler's Wells, Glyndebourne, the Royal Opera House, St Paul's School, the University of Oxford and both the David Attenborough Building and James Dyson Building for the University of Cambridge.