Senior Sports Squads Run From 'Pretoria to Cape Town'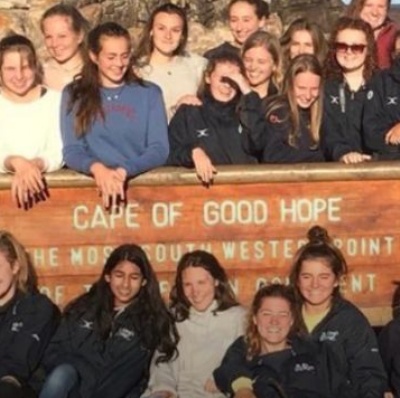 Over the last five weeks, during these unprecedented times, the King's High senior sports squads set themselves a physical challenge to run the equivalent distance from Pretoria to Cape Town, a staggering 1,462km (around 870 miles), to show their support for two charities close to their hearts.
In 2018, our netball and hockey squads were lucky enough to travel to South Africa, playing sports matches against South African teams and spending time with children with less fortunate backgrounds. The fundraising challenge was devised in memory of the girls' incredible trip.
We are incredibly proud to announce that they have achieved the challenge they had set for themselves and, in the process, raised valuable funds for their chosen charities.
Setting themselves a target of £800 in support of Amnesty International and NHS Charities Together, we are delighted to announce that the amount raised so far now stands at £885 and, with Gift Aid, totals £1.025. However, there is still time to donate here.
NHS Charities Together are in urgent need of funding to support NHS staff and carers for Covid-19 patients. Amnesty International protect people's human rights, and during the global crisis, are supporting the Black Lives Matter movement, helping to protect people from racial injustices across the world.