Hobbs Society: how our students are talking about Ableism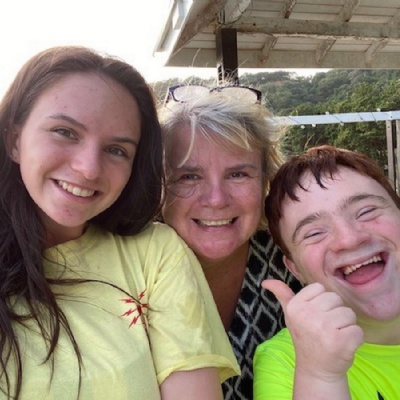 Maud and Pirasha report: 'We have an incredible programme of talks for the Hobbs Society. Last half term, we heard from four speakers who each gave an insight into racial justice and their experiences as people of colour. Attached below is our newsletter summarising their talks. This term we are looking at Ableism. Ableism, like Racism, pervades our society and is often a product of ignorance and lack of education. It is the discrimination in favour of able-bodied people. This is such an important topic to be educated about and we have speakers talking about a variety of experiences.
Nicola Enoch is sharing her experiences of bringing up a child with Down syndrome as well as her work for other families in the community. This is a wonderful opportunity to learn from someone whose family life has been completely changed by society's attitudes towards disability.
Later in the term, we will hear from Alex Barker, who lives with an extremely rare condition called Moebius Syndrome and works for a charity which assists people living with a variety of disabilities. We will also hear from our very own Dr Burley, who will tell us how his family life has been affected by disability. We hope to see you there!'