Mindful Mile Reflective Trail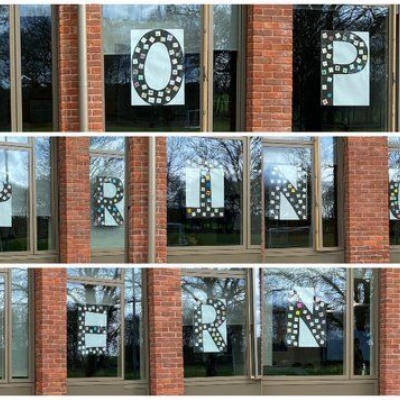 Following our 'Make every day a wellbeing day' countdown to the end of Lockdown 3, the whole school had the opportunity this week - one Year Group each day - to follow the Mindful Mile Reflective Trail around the school site. Seven reflection points were linked to Action for Happiness wellbeing keys, and pupils had a chance to pause, reflect, and write messages.
'Hope Springs Eternal' is our inspirational joint message from King's High. In form groups, students created a tile to decorate our windows for all to see. Each letter is also filled with messages of hope.