Northgate Organ Scholarship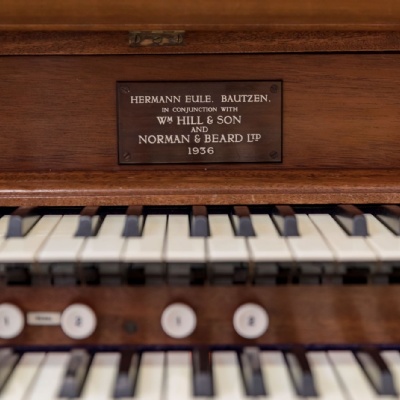 We are delighted to invite King's High students in Year 11 and external candidates in their final year of their GCSE course who have registered to join the Sixth Form at King's, to apply for the Northgate Organ Scholarship. The school's Organ was very kindly funded by two benefactors who have supported the school for a number of years. They have extended their generosity by also funding The Northgate Organ Scholarship. They are very excited to see the scholars flourish on this historic instrument.
In October 2020, King's High became the proud owner of the Lady Susi Jeans organ as it moved home from Birmingham Conservatoire to the King's High and Warwick Prep Rehearsal Studio in our wonderful Music School.
Deadline for applications is Friday 25 June 2021.
Please download further information below.