Who will our students nominate from their Big Changemaker Conversation?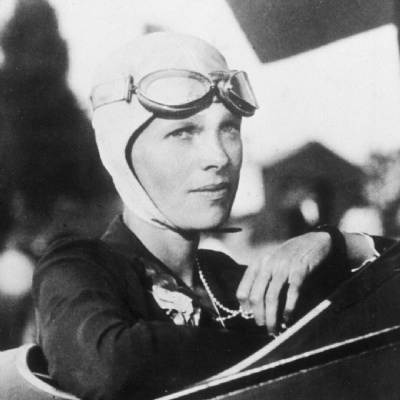 Pupils across the school have been engaged in the Big Changemaker Conversation. Talk and debate took place in form groups and over picnics – most of which had to be taken inside, due to the weather, although Year 7 did get the chance to go outside. Our pupils discussed who they thought should be included, and why, and what they might like to have asked them. Each pupil was invited to nominate five Changemakers from this fascinating and eclectic list they prepared, with accompanying notes.
Maya Angelou was an American poet, memoirist and civil rights activitist. She published seven autobiographies, three books of essays, several books of poetry, and is credited with a list of plays, movies, and television shows spanning over 50 years.
Jane Austen was an English novelist known primarily for her six major novels, which interpret, critique and comment upon British society  at the end of the 18th century. Austen's plots often explore the dependence of women on marriage in the pursuit of favourable social standing and economic security.
Ruth Ginsburg was an American lawyer who served as an Associate Justice of the Supreme Court of the United States from 1993 until her death in 2020. She was the first Jewish woman and the second woman to serve on the Court.
Dr Katie Bouman was a PhD student in computer science and artificial intelligence at the Massachusetts Institute of Technology (MIT) when, three years ago, she led the creation of an algorithm that would eventually lead to an image of a supermassive black hole at the heart of the Messier 87 galaxy, some 55m light years from Earth, being captured for the first time.
Tarana Burke, the American Activist who created the MeToo movement, a movement which raises awareness of the pervasiveness of sexual abuse and assault in society.
Claudette Colvin was a pioneer of the 1950's civil rights movement and former nurse. At the age of 15 she was arrested in Montgomery, Alabama for refusing to give up her seat to a white woman on a crowded, segregated bus. This occurred nine months before the more widely known incident with Rosa Parks.
Amelia Earheart was an American aviation pioneer. She was the first female aviator to fly solo across the Atlantic Ocean. She tragically went missing whilst attempting to become the first female to complete a circumnavigation of the globe in 1937.
Reni Eddo-Lodge is a British journalist and author, whose writing focuses primarily on feminism and exposing structural racism. She has written a range of work, her most famous being Why I'm No Longer Talking to White People about Race, which led to her becoming the first Black British woman to be Number 1 overall in the British book charts.
Jessica Ennis-Hill is a British former track and field athlete, specialising in heptathlon. She is an Olympic Champion, 3 time World Champion and a European Champion.
Rosalind Franklin was an English chemist and X-ray crystallographer whose work was central to the understanding of the molecular structures of DNA (deoxyribonucleic acid), RNA (ribonucleic acid), viruses, coal, and graphite.  Although her works on coal and viruses were appreciated in her lifetime, her contributions to the discovery of the structure of DNA were largely only recognised posthumously, for which she has been variously referred to as the "wronged heroine," "the dark lady of DNA," "the forgotten heroine" and a "feminist icon".
Amanda Gorman is an American poet and activist. Her work focuses on issues of  oppression, feminism, race and marginalisation, as well as the African diaspora. Gorman was the first person to be named National Youth Poet Laureate. She published the poetry book,  The One for Whom Food Is Not Enough in 2015. In 2021, she delivered her poem The Hill We Climb at the inauguration of US President Joe Biden. 
Katherine Johnson was an American mathematician whose calculations of orbital mechanics as a NASA employee were critical to the success of the first and subsequent U.S crewed spaceflight.
Hellen Keller was an American author, disability rights advocate and lecturer. She lost her sight and hearing at 19 months. She became the first deafblind person to earn a BA degree at Harvard. She was a prolific author and campaigned for those with disabilities, women's suffrage, labour rights and world peace.
Hedy Lamarr was an Austrian born American actress, inventor and film producer. She appeared in 30 films and co-invented an early version of frequency hopping spread spectrum communication which was originally intended for torpedo guidance. She also helped to improve aircraft aerodynamics.
Mary Seacole was a British-Jamaican nurse, healer, and businesswomen. After being denied entry to the nursing contingent for the Crimean war, she travelled independently and set up her own 'hotel' to tend to the wounded. She was arguably the first British nurse practitioner, ahead of Florence Nightingale.
Ellie Simmonds is a British Paralympian swimmer, competing in numerous events. She first came to our attention in the 2008 Summer Paralympics when she won two gold medals, despite being the youngest member of the team. She continued winning medals in subsequent Paralympics.
Irene Sendler was a member of the underground as well as the 'Zegota' Council to Aid Jews. She carried out numerous operations to rescue Jewish children from the Warsaw ghetto in World War Two.
Octavia Spencer is an American actress, author and producer. She is the recipient of many accolades, including an Academy Award, a Golden Globe Award and three Screen Actors Guild Awards. She is one of two women of colour to have received three Oscar nominations.
Greta Thunberg is a Swedish environmental activist who is renowned for challenging world leaders to take immediate action for climate change mitigation. She initially gained notice for her youth and straightforward speaking manner.
Harriet Tubman. Born into slavery, Harriet Tubman escaped and subsequently made some 13 missions to rescue approximately 70 enslaved people, including family and friends, using the 'underground railroad' network. In her later years, Tubman was an activist in the movement for women's suffrage.
Malala Yousafzai was born in Pakistan and is an activist for female education and the youngest Nobel Prize Laureate. She is known for human rights advocacy and is the 'most prominent citizen' of the country.