Festival of Ideas: The Future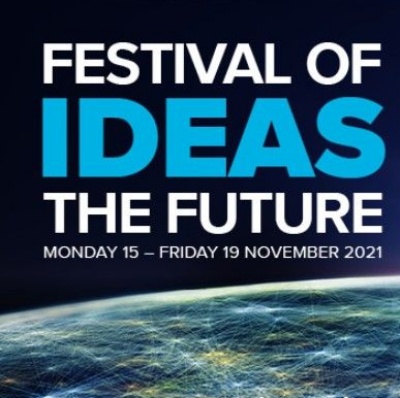 A week of inspirational events, designed to make us think, question, and enjoy learning from leaders in their fields.
Monday 15 – Friday 19 November sees King's High's Festival of Ideas fire into life, with a dazzling array of talks, workshops and events. Our pupils are leading the way, with their COP26 Climate Change Fair and Discussion Panel; Year 7's Around the World Workshop; the Hobbs Society's 'In Conversation' with philosopher, Prof Angie Hobbs; the Inter-faith Panel's events, our pupils' Big Conversation, and an Escape Room, based on data science puzzles.
We will be exploring - climate change - artificial intelligence - the links between genetics and surnames – sunquakes and solar flares – the future of energy – net zero and decarbonisation – AI and human diversity – ethics – women's rights – meditation – cultural appropriation – working in Intelligence – health technologies - critical jobs for the 21st Century - kindness
We have some stellar guest speakers, including Professor Sarah Matthews, Chair of UK Solar Physics; Professor Adriane Chapman, Fellow at the Turing Institute; Geologist, Dr Trey Meckel of Monteverde Energy, and Professor Turi King, who led the genetic analysis of the remains of King Richard III, following the discovery of his grave under a car park in Leicester. She appears regularly on TV's DNA Family Secrets, Who Do You Think You Are and The Story of England, and BBC Radio 4's The Life Scientific, Inside Science and The Reunion.