D of E Gold award presentation for Sixth Form girls at Buckingham Palace!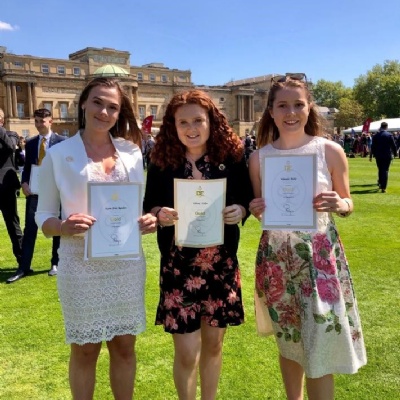 Congratulations to our Upper Sixth girls Ellie, Katie and Libby, who have all achieved their D of E Gold Award!
The Girls had a wonderful morning in the sunshine at Buckingham Palace on Monday 13 May, receiving their awards. The host was five times Paralympian Marc Woods, and they also had a chat with the Duke of Wessex!