Sports Blog
26 June - 30 June
On the evening of Monday, 27th June, five of our fencers travelled with Warwick School to Myton School to take part in a series of matches against Kenilworth Swords Fencing Club.
Our team of Muneet, Alice and Charlotta had a similar experience to Warwick School losing their first match by one hit, 27-26, before being beaten 30-19 by smaller more competitively experienced opponents.
Our mixed team of Amelie, Harriet and Wilf faired better winning the first of their matches, a marathon that seemed to go on for ever, 30-23, despite their opponents being both bigger and older. They then lost the second match 18-7.
Overall, we lost 5-1, but for two hits it could have been 3-3!
Well done to all who took part. It was a good friendly but competitive experience that we hope we will repeat soon.
A massive well done to the Year 7 and Year 8 team competing at the Warwickshire District Champs on Tuesday. Our Year 7 team won the overall team event with 103 points. Well done to Annabel winning the 200m, Martha winning 70m Hurdles, Imogen winning and breaking the county record in 800m and coming second in Javelin, Nancy for winning 1500m, Eloise second place in High Jump, Olivia winning Long Jump, Shaan third place in Shot, Megan winning Discus and the Relay team finishing 1st place. Our Year 8 team also won the overall team event with 109 points. Well done to Lottie winning the 100m and High Jump, Caitlin winning the 300m and second in the 200m, Annie second in the 75m Hurdles, first in 800m and second in Long Jump, Tiggy second in the 1500m, Maisie first in Shot and the Relay team finishing 1st place. A great way to finish our final Athletics competition of the year.
Congratulations to Ottelia who finished off a very successful weekend at the U16 G2 Nationals in Edinburgh by getting to the Semi Finals of the Doubles with her partner Bella. We are so proud of her achievements and the progress she is showing with her tennis.
19 June - 24 June
Congratulations to Catherine who competed in the Midlands Championships last weekend (in 400m) and won a bronze medal. Even more pleasing is that Catherine has been selected for the 400m at the English Schools Finals on 7-9 July. Well done, Catherine and good luck for the England Schools finals.
A huge well done to our Year 7 and 8 Athletics team who were involved in the English Schools Track and Field Midlands finals. The girls performed incredibly well with some amazing individual results. Unfortunately falling slightly short of points resulting in 2nd place for the team and narrowly missing out on qualifying for the National finals. But a big well done on the amazing performances you have all been demonstrating this year: Caitlin, Sabrina, Lottie, Tiggy, Ellie, Annie, Maisie, Florence, Georgia, Imogen, Annabel, Megan, Nancy, Esha, Emma and Shaan.
Congratulations to our U15B and U13B tennis teams who, after defeating Princethorpe A teams last night, were both crowned County Division 2 Champions. They progress through to the Midlands Finals which will be played next year. Well done to all the girls involved.
Good luck to Ottelia in year 9 who is heading to Edinburgh this weekend as she has qualified to play in the U16 Grade 2 National Tennis competition, a fantastic achievement.
On Sunday 12 June, five of our girls travelled to Bromsgrove Prep school to take part in an age group Epee competition. All of our girls were fencing in the mixed year 7 and 8 event.
Anne attending her first fencing competition, having only started in January, finished 17th.
All four of the other girls ended up in the top pool in the second round with Harriet finishing 5th, Amelie taking third place, Alice taking second and Charlotta taking the number one spot.
First, second, and third, what a performance in this mixed competition of 22 fencers.
13 June - 16 June
On Monday our Athletics team travelled to Manchester for the ISA National Finals. Well done to:
Imogen 1st place in Javelin and 2nd in the 800m

Nancy finishing in 1st place in the 1500m
Annabel 1st place in the 200m

Caitlin 2nd place in the 300m

Ellie 5th place in the 800m

Carly 5th place in the 300m

Maddie 1st place in the 800m
And another gold medal for Imogen, Nancy and Annabel for winning the Year 7 Relay. 
Good luck to our Year 7 and 8 Athletics Team who have made it to the ESSA Track and Field Finals next Monday.
After the successes of the ISA National Finals for our athletes came the euphoria of our first sports day with six houses! It was a wonderful day of cricket, tennis and athletics with true house spirit on show along side some outstanding sporting performances. The results of the competition will be announced in our final assembly this term. 
On Thursday our U13 football team travelled to St George's Park to compete in the ISFA National Finals. The term played superbly in very hot conditions managing to win their opening two games. Some unfortunate losses later in the group meant they did not qualify for the semi-finals but it is still an excellent achievement to be at the National Finals. 
6 June - 10 June
Congratulations to the following students who achieved some outstanding sporting successes over the half term break. Mollie received player of the match in WASPs Netball U17 victory over Celtic Dragons; Imogen   coxed her Stratford-upon-Avon Boat Club J16 4+ (Girls) crew to a Silver medal at the National Schools' Regatta; finally congratulations to Isabella and Evie who have both been selected as part of the ESSA Duke of Cambridge Cup team, a prestigious waterpolo squad. 
King's High hosted a Play Your Way to Wimbledon tournament which is part of a National Competition. 28 students from across years 7 to 9 entered and it was a fabulous event and lovely to see so many girls out playing competitive tennis.  Congratulations to the winner, Maddie, who progresses through to the County Finals and the runner up, Ellie.
This week our Year 7, 8, 9 and 10 Athletics team competed against Princethorpe in a friendly local fixture. Well done to all those involved, many individuals won their event and it was a great start to the term.
Good luck to our girls who have made it to the finals of the WSAA T&F Champs that are taking place on Saturday. And another huge good luck to Imogen, Nancy, Annabel, Carly, Ellie and Maddie for competing in the ISA Athletics National Final on Monday in Manchester.
21 May - 27 May
In Sport, our U12s had a great set of fixtures against RGS Worcester, coming away with four wins in very competitive matches. On Saturday it was the turn of the U13BC and U14BC teams to take on RGS at King's High, there was lots of fun and enjoyment all round, and it was a wonderful start to the weekend.
Many congratulations to Pippa who has qualified for the National Swimming Championships in the 100m Butterfly and to Izzie who received her first international cap for Squash representing Wales against Germany. Very well done also to Maisie who won the Warwickshire Schools Golf Championships and progresses to the Midlands tournament in the summer.
14 May - 19 May
There were cricket fixtures for the U15A, U14AB and U12AB Cricket teams on Saturday against Princethorpe. The sun was shining, and the girls had a fabulous morning playing competitive but very friendly fixtures, with King's High winning 4 out of the 5 matches. Well done to all involved!
On Saturday, King's hosted the 110th Annual Midlands Girls' School tennis tournament. It was a fabulous day and the standard of tennis was just exceptional this year. Congratulations to Bella and Holly who finished in 3rd place and to Ottelia and Maddy who won the Second pair competition. 
On Tuesday, our Year 7, 8, 9 and 10's competed in the WSAA Track & Field Combined event at Rugby Athletics Track. The girls performed exceptionally well, particularly Ellie coming 1st and Nancy coming 2nd in the Junior 800m. Maddie came 1st in the Inter 800m, Imogen 2nd and Tiggy 3rd in the Junior 1500m, Caitilin was 1st in the Junior 300m. Our Junior girls finished on 354 points in 2nd place as a team, hopefully securing a place in the ESAA Track & Field Regional rounds which we are yet to hear about. And our Inter girls finished fifth on 296 points.
King's once again are hosting their own first round competition of the LTA tournament, Play Your Way to Wimbledon. There were almost 30 girls from year 7, 8 and 9 who entered and well done to Lucy, Ellie, Laura, Saran and Annie who won their preliminary groups and will play off for top spot to see who progresses through to the County Finals after half-term. 
On Thursday, our Year 7, 8, 9 and 10s competed in the ISA Schools Athletics competition at Tudor Grange. Another impressive performance by the girls, securing a place in the National finals in June for: Annabel in the 200m; Caitlin and Carly in the 300m; Imogen, Ellie and Maddie in the 800m; Nancy in the 1500m; and the Year 7 Relay team. Congratulations to all those who competed and successful achieved PB's as well as those all reaching the Nationals!
9 May - 12 May
Last Thursday our U13 waterpolo went to the ESSA Championships being held at Bedford Modern where they played teams from Highgate, Ealing and Bedford.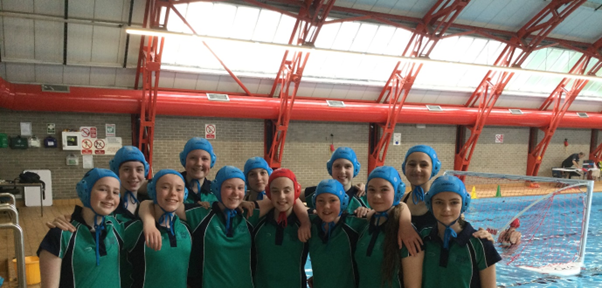 Last weekend our Year 7/8 Gymnastics team were invited to attend the ISI National Gymnastics Championships at Adcote School. The girls competed in 4 events comprised of two floor routines and two vaults, the girls performed brilliantly and finished in the following positions: Ellie in 4th, Amber in 6th, Jess and Lucy finished in joint 7th and Charlotte received a 9.2 in one of her vaults. Well done, girls!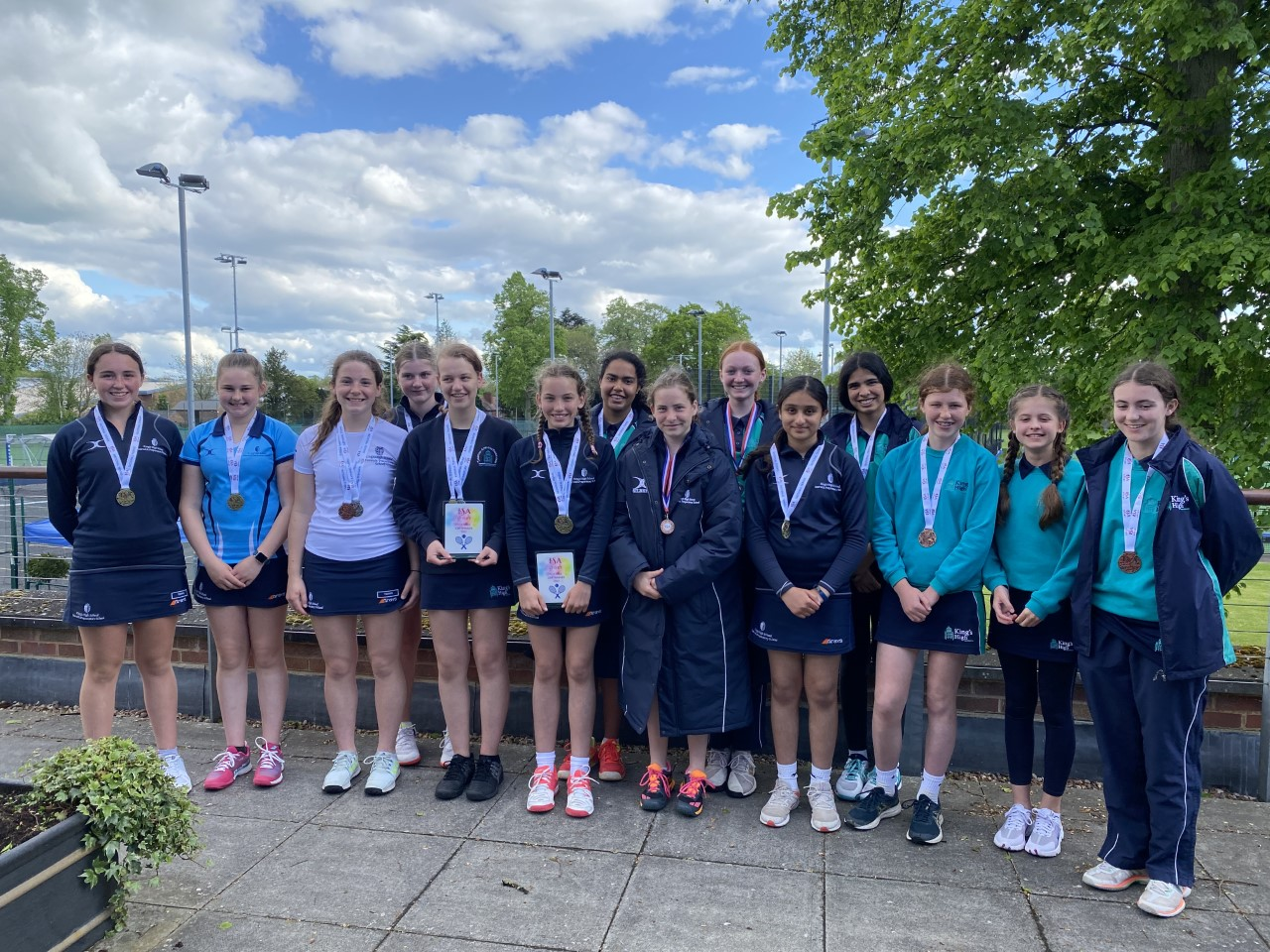 On Wednesday this week the U13 and U15 tennis teams took part in the ISA National Tennis Championships and Ellie was crowned U13 singles champion and Ellie and Saran won the doubles competition. 
In the U15 competition Holly won the singles competition and Marina and Maddie won the doubles competition. 
Of the 14 girls we took to the competition, 13 of them finished in a medal position in an event, a marvellous achievement and reflective of the hard work they have all been putting into their tennis. 
Also busy on Wednesday were our U17 Athletes at the Warwickshire combined events. This was the start of a two day Heptathlon event for Maddie and Freya. At the end of day one they were sat in second and 4th position with strong events to come on day two. Thursday saw a return to the track but this time accompanied by minor and junior girls teams. It was a excellent day for King's Athletics with Maddie and Freya continuing their fine form. Maddie was eventually crowned District champion over the 7 disciplines and Freya took the bronze medal. The Junior girls were also impressive in their 5 event version of this competition, our highest finishing performer, Ellie came in in fourth place competing against many girls a year older than her. The minor girls' team of Megan, Anabelle and Imogen finished the day off in style. Anabelle took third place in the individual event and, with a 5th and 6th place finish for Megan and Imogen, King's High were crowned Minor team champions. Congratulations, girls.
3 May - 6 May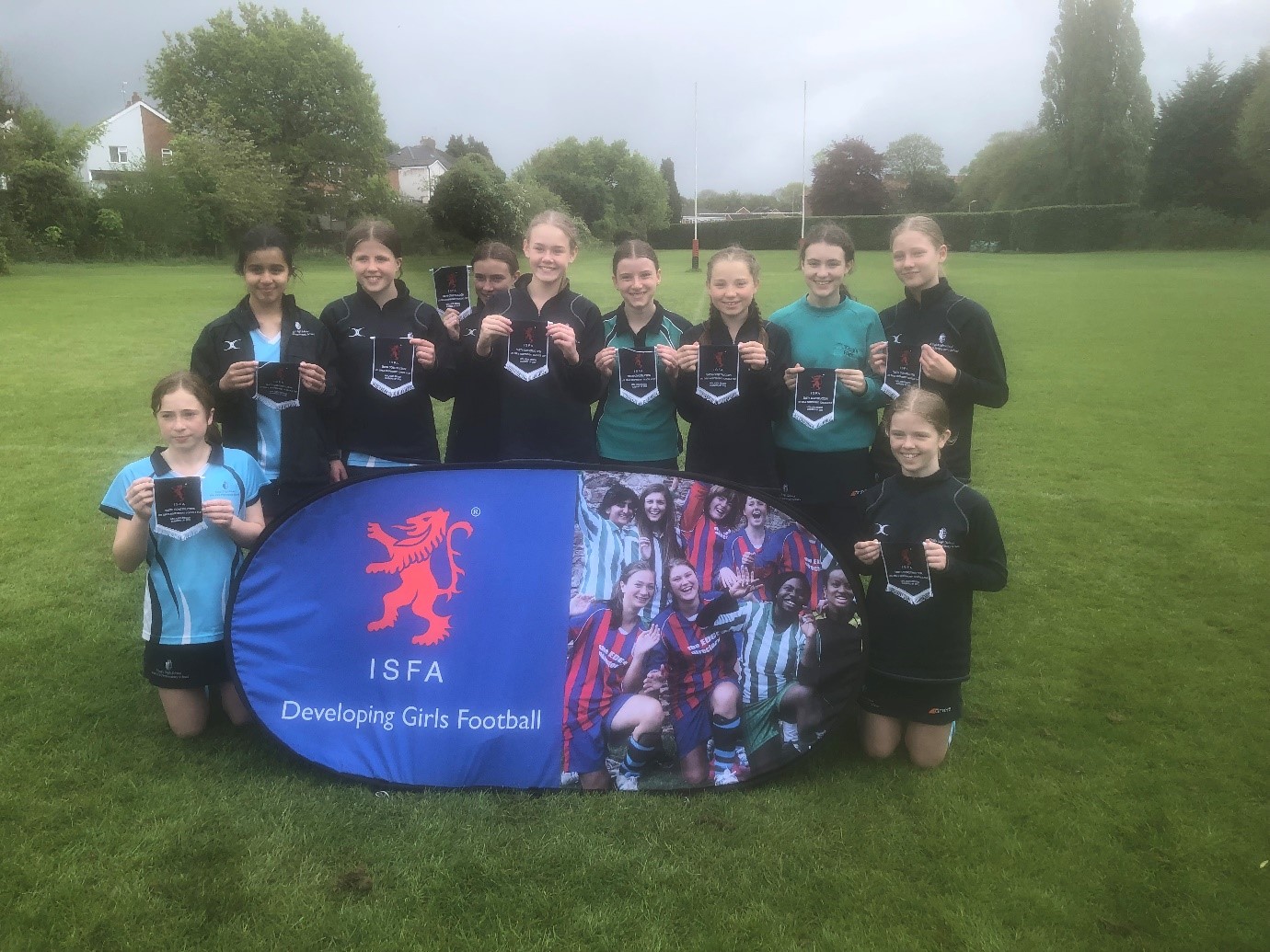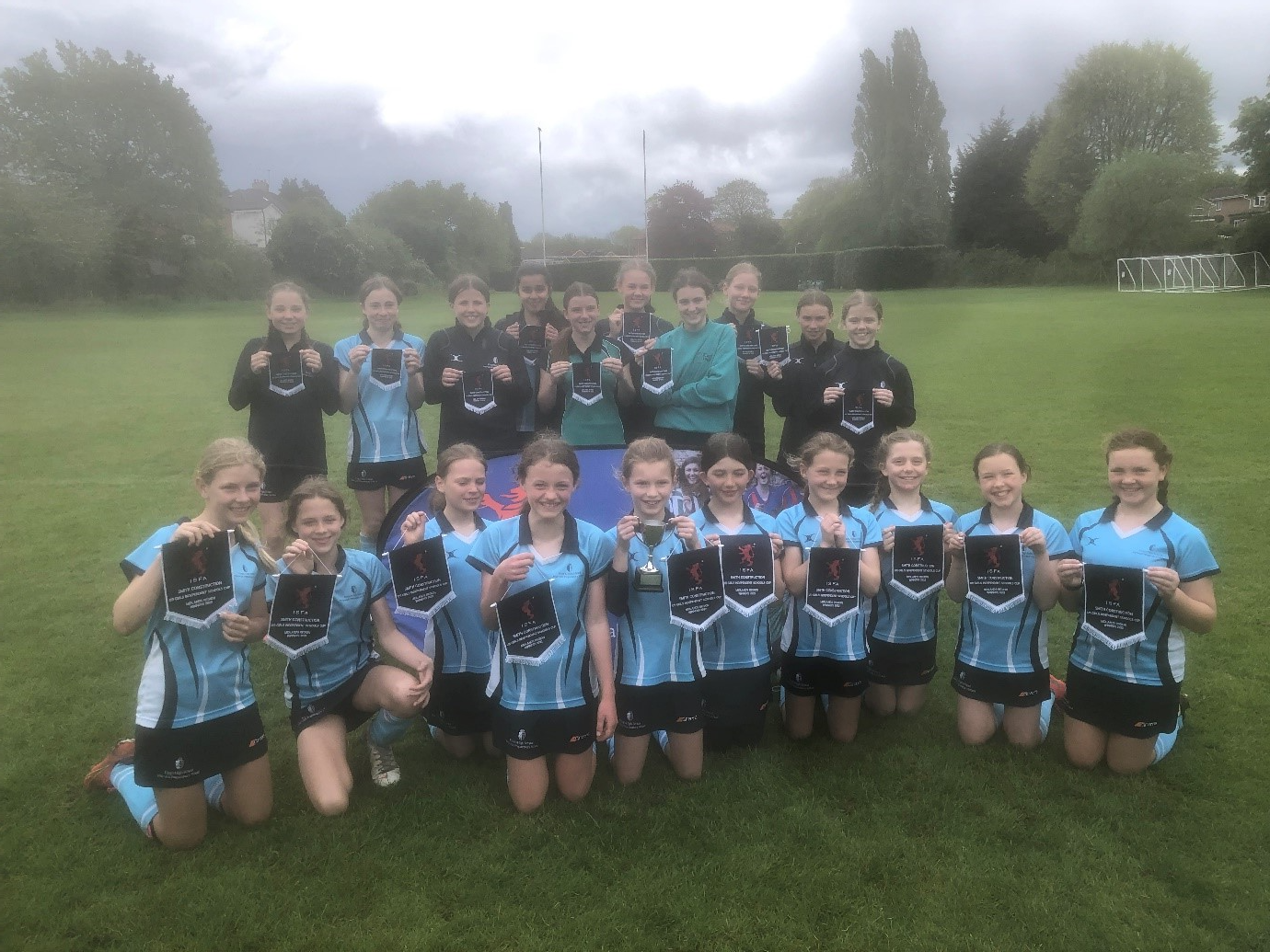 On Wednesday 4 May our footballers played in the ISFA U11 & U13 Girls Cup Midlands Regional Qualifier. A good day all round with U11 (Warwick Prep) winning the Final and U13 (King's High) finishing runners up (on goal difference) in their League format. They won 3 and had 2 draws. Both go onto St George's Park to play in the Finals in June.
Also on Wednesday May 4 (Star Wars Day!) the U14, U16 and U18 swimmers travelled to Abingdon with Warwick School to compete against Abingdon, St Helens, Cokethorpe, Stowe, King Alfreds and Radley in a mixed team gala. Great swims by the team resulted in a an overall win for the joint King's High/Warwick Team by over 40 points. 
It was lovely to have the first cricket fixture of the season with the U15s on Tuesday 3rd May. We are looking forward to the training session this weekend and more matches next week.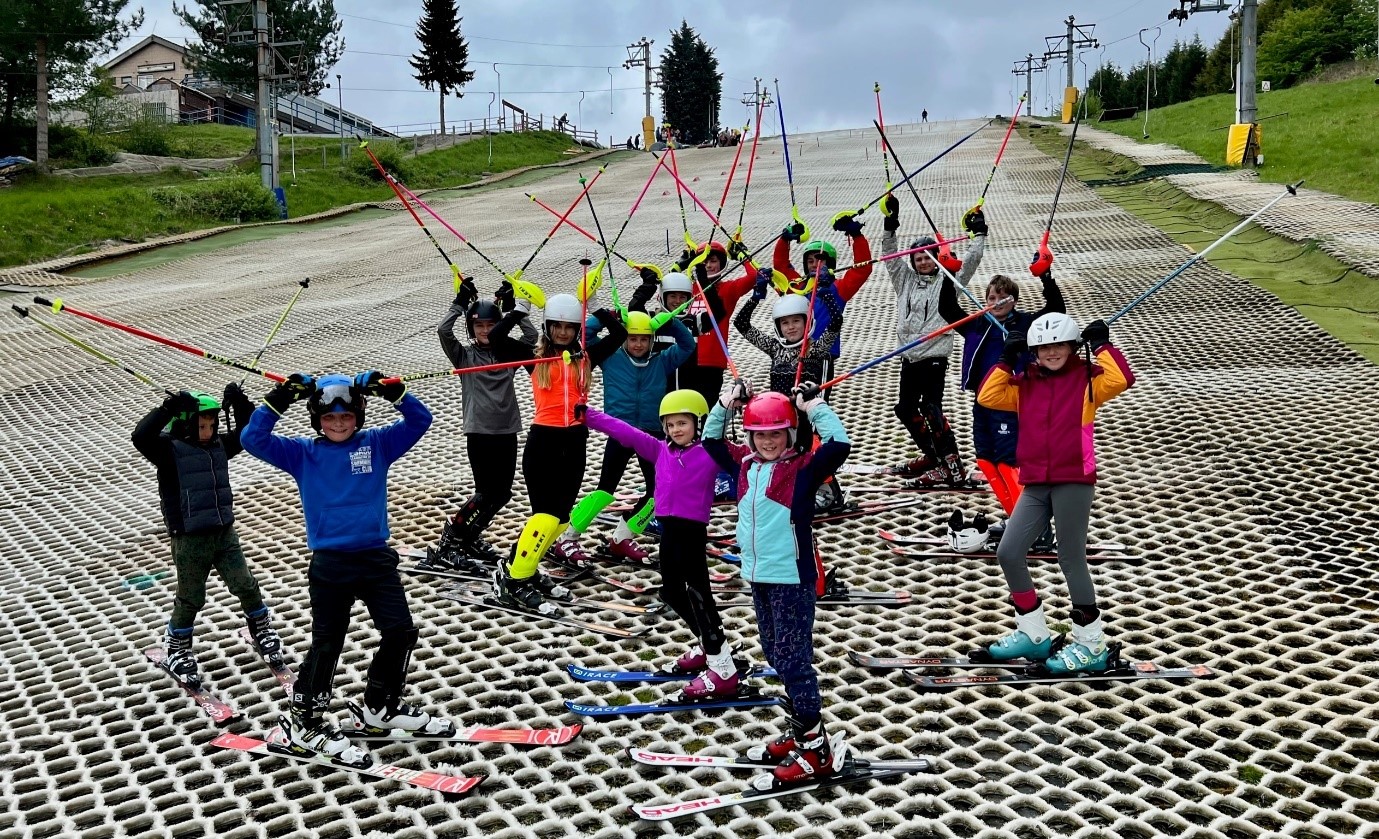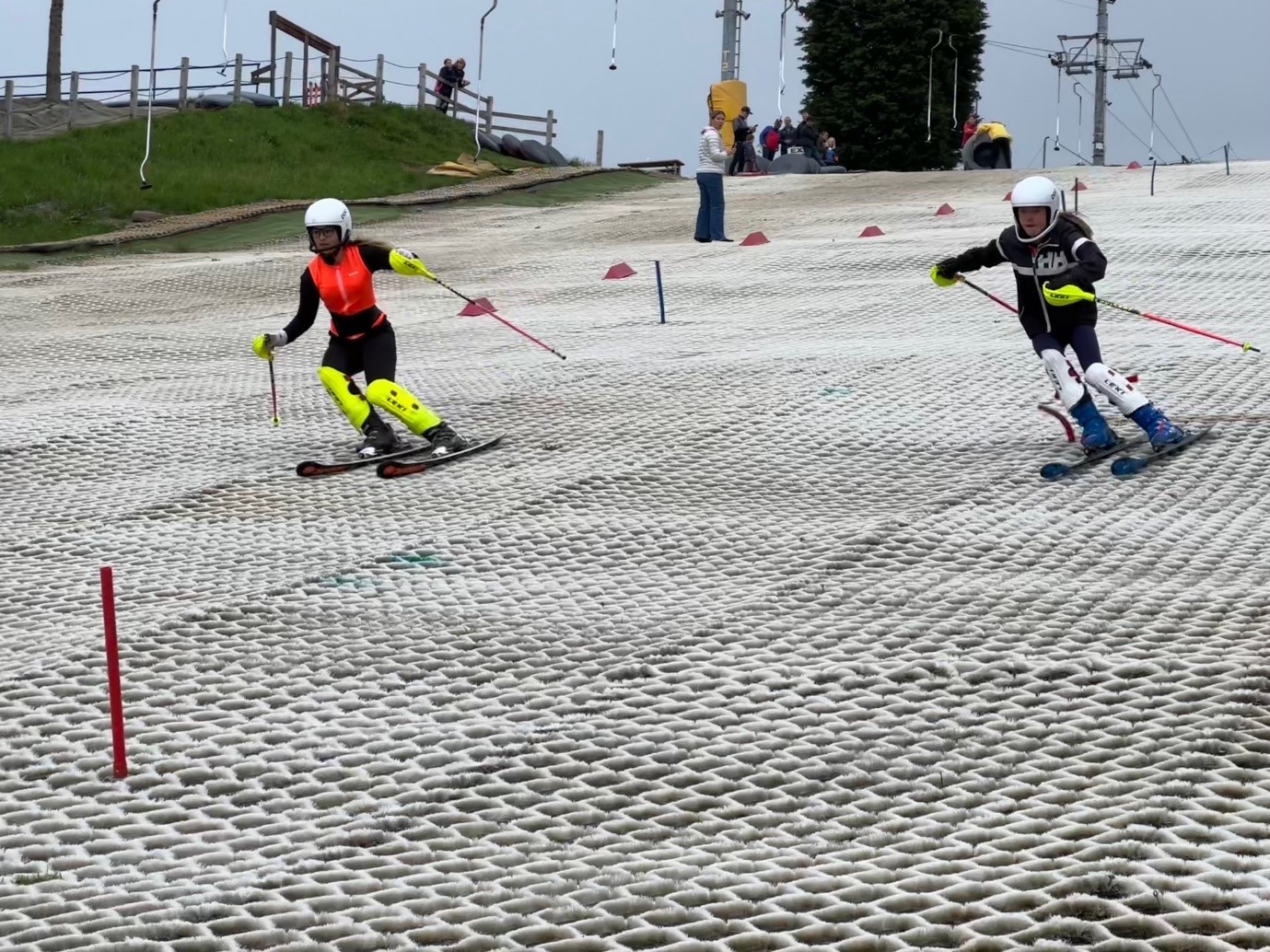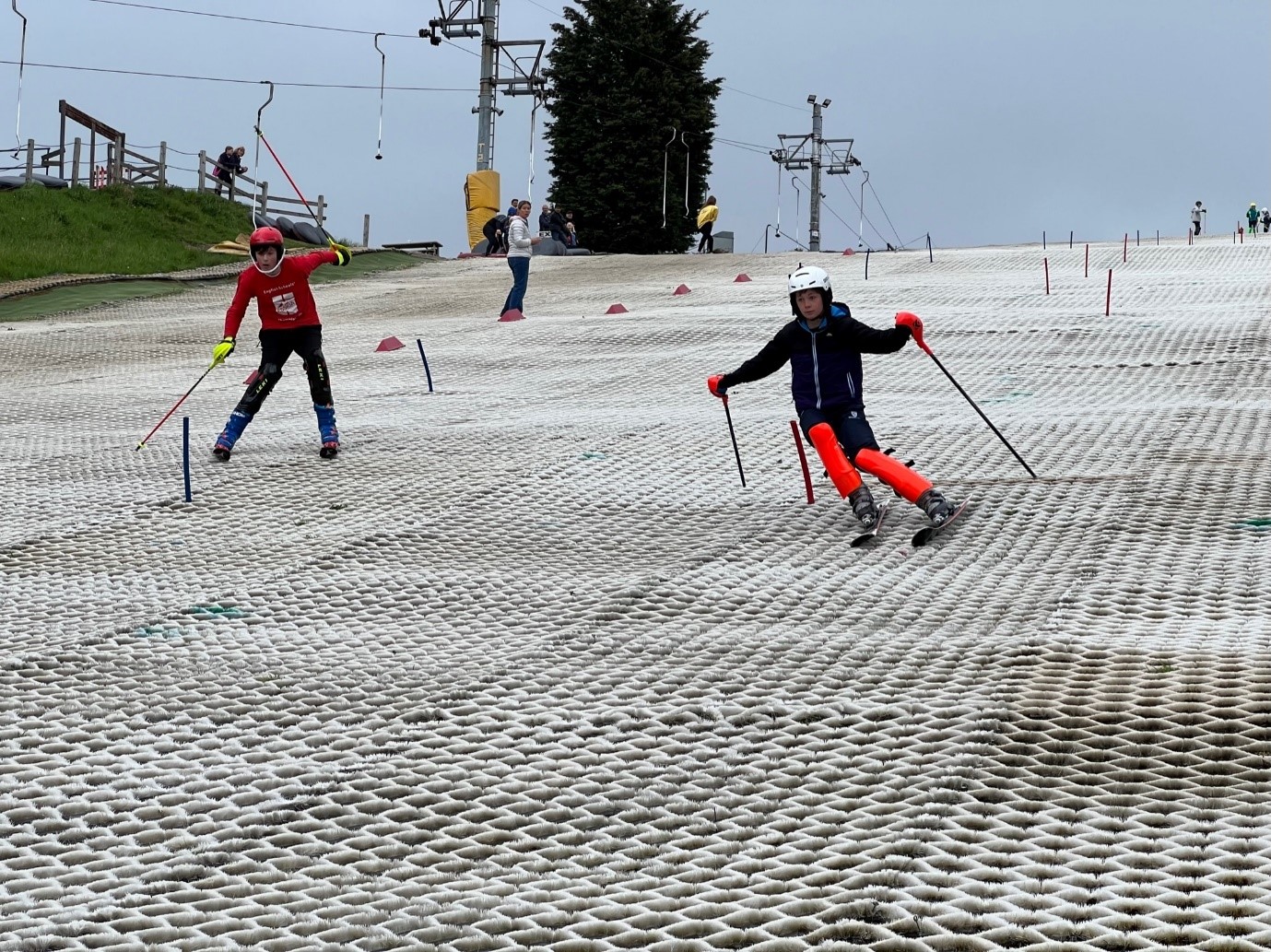 After an Easter break to recharge and reset, the Foundation Ski Race group were back training at Swadlincote on Sunday 1 May under the watchful eyes of coaches Emma and Brian from Midland Ski Club.
It was a great day with 15 skiers from the Warwick Foundation including 5 girls from Kings attending and lots of improvement among those participating. The morning consisted of technical work to improve each skiers' base level and then after some individual training runs the afternoon was spent mainly competing in head-to-head and team Dual Slaloms. This really bought out the competitive side with some really close races resulting.
26 April - 29 April
The start of the summer term began in earnest as the school, bathed in sunshine, watched the U14 Football team compete at lunchtime in the SNS National Cup Competition. It was a dominant performance and King's ran out winners with a 13-0 score line! The team now progress into the National Finals and will travel to Manchester to compete in the next round.
It was a particularly impressive day on Thursday to reflect on the opportunities in sport that have occurred this year. Team sports photos took place in the Quad and, with over 370 different pupils involved in one of more photos, it was a wonderful, if not busy, day.
We look forward to the first tennis, cricket and athletics fixture next week and well as the U13 Football team playing to secure their place at the National Finals.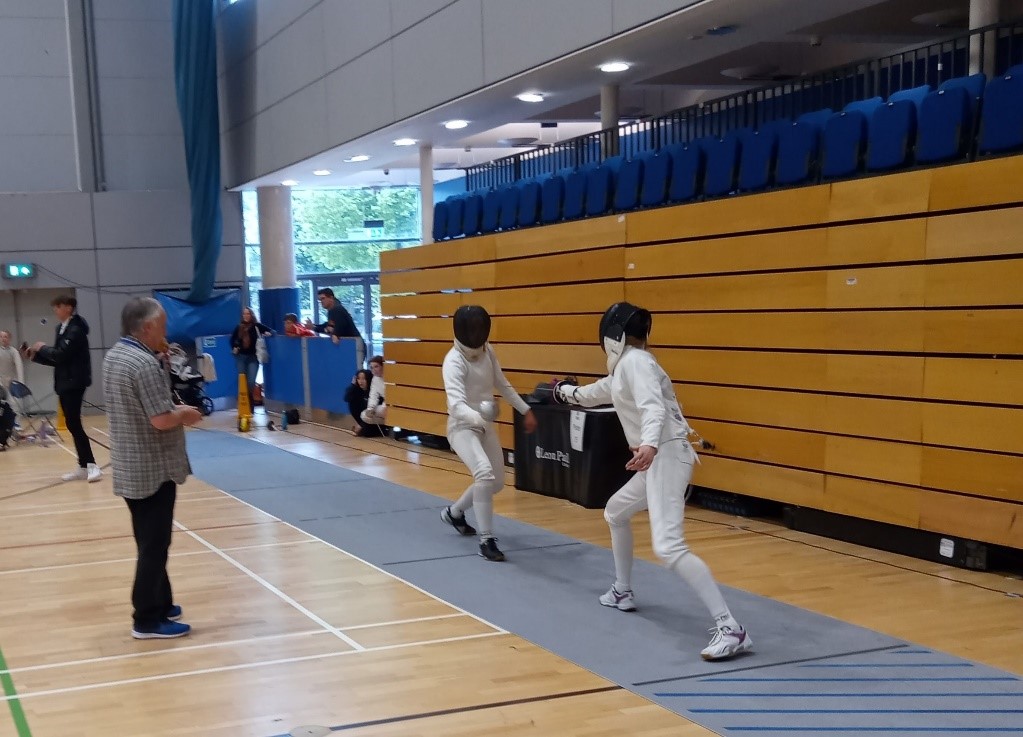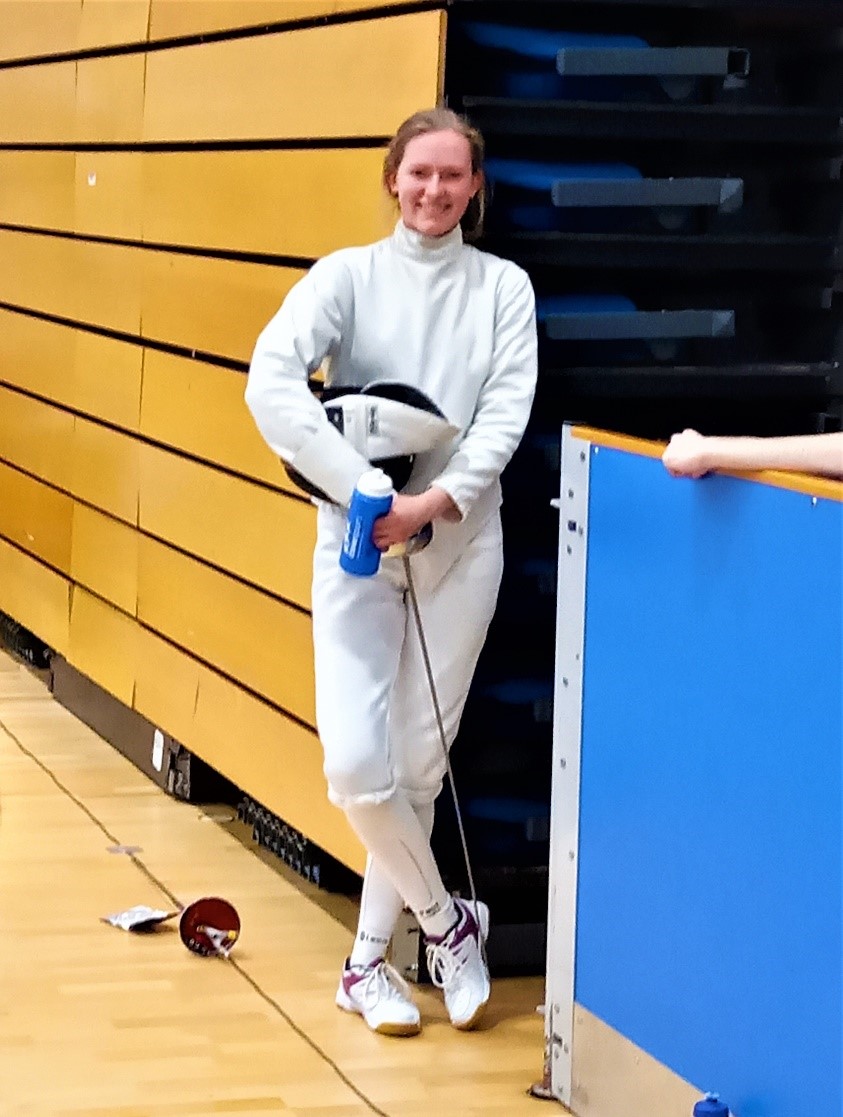 Over the Bank holiday weekend our fencers travelled to the 'England Institute of Sport' in Sheffield to take part in the 'British Youth Championships' National Age group Finals. This event which has not been held for the last two years due to covid is fought at three weapons, two sexes, and 4 age groups, giving a total of 24 events ranging in size between 29 and 82 fencers, who all have to pre-qualify in regional competitions.
 We had four girls competing, one at each age group, two at foil and two at Epee.
 On Sunday Hope, Amelie and Charlotta, were fencing, Hope in the under 16 Epee Amelie in the under 14 Foil and Charlotta in the under 12 Foil.
Hope put up a good fight in her elimination fight only just being beaten 13-15 and finished the day in 40th place.
 Amelie only started fencing in September therefore has little competition experience, none the less she won a fight in her pool which seeded her 39th, unfortunately this put her up against the number 26th seed in the first round of eliminations, this was a tough fight and Amelie did well to score 8 hits. Amelie finished 40th.
Charlotta, another September starter, also very competitively inexperienced, had the advantage of being in a younger age group where all of the fencers were somewhat less experienced. None the less she still found it to be tough. She continued to learn and develop through the pool stage of the event and then used what she had learned to win an excellent first elimination fight 10-5 against seeding, to get into the last 32, where she was rewarded by drawing the number 1 seed. However fast she was learning it was not going to fast enough to win this fight. She finished 31st.
 Monday was the turn of Anne. Anne has considerably more competition experience and was fencing in the under 18 Epee. Anne fenced well in her pool winning three out of five fights. She was seeded 17th and was given a bye through the first round of eliminations. She had an exceptionally close fight in the last 32, going all the way to extra time (14-14 at the end of normal time, nine minutes), there were then a further three doble hits before Anne found the clean one that gave her the victory and her place in the last 16. Her last 16 fight was against the number 1 seed and Anne gave her a good run for her money, scoring 8 excellent hits but just couldn't find the distance to put her under sufficient pressure to gain the win. Anne finished 13th out of 42.
Well done girls to all of the girls qualifying and trying so hard.
1 April - 4 April
Butterfly School Championships - National, Individual and Team Finals 2022
Mia represented King's High in a prestigious national competition with over 300 county players.
On April 2, Mia competed in the above U13 Girls tournament in Wolverhampton. Six groups of 31 girls competed in the U13 National Championship. Mia earned a perfect 5/6 in the first round and defeated the England number six U13 girl 5-11, 2-11, 13-11, 11-8, 11-5. Mia fought her way from 0-2 to 3-2, demonstrating King's resilience. Mia faced the England number seven U15 girl in the Quarter-Finals and lost her opportunity to advance to the Semi-Finals.
Mia's match was extensively watched by top officials from Table Tennis England, as quoted on the organisation's website: An eye-catching result in the first round saw Mia recover from 2-0 down to defeat her opponent 3-2 (5-11, 2-11, 13-11, 11-8, 11-5). Further information at tabletennisengland.co.uk
Mia will improve her top 10 position in the U13 Girls rankings after this National tournament. She is thriving in the competitive environment, and hopes to leverage her experience at King's to assist others in overcoming challenges in life.
We are also delighted to report that Hope gained her full blue belt in Tai Jujutsu Kai at the weekend. A tricky grading with considerable content tested!
26 March - 31 March
Last Friday our U12s had an incredible afternoon of playing Netball against Solihull. We had over 80 girls with 8 teams which resulted in 7 wins and 1 loss. A lovely afternoon in the sunshine had by all to finish off the fixture calendar.
On Saturday 26 March our U12 teams finished their first season at King's against KES in style scoring a whopping 16 goals across the 2 games. They played some fantastic hockey and showed great teamwork and determination. 
Our U13 girls' teams also travelled to KES Birmingham, where we saw some fantastic hockey played by all teams. It ended what has been a successful year for both squads.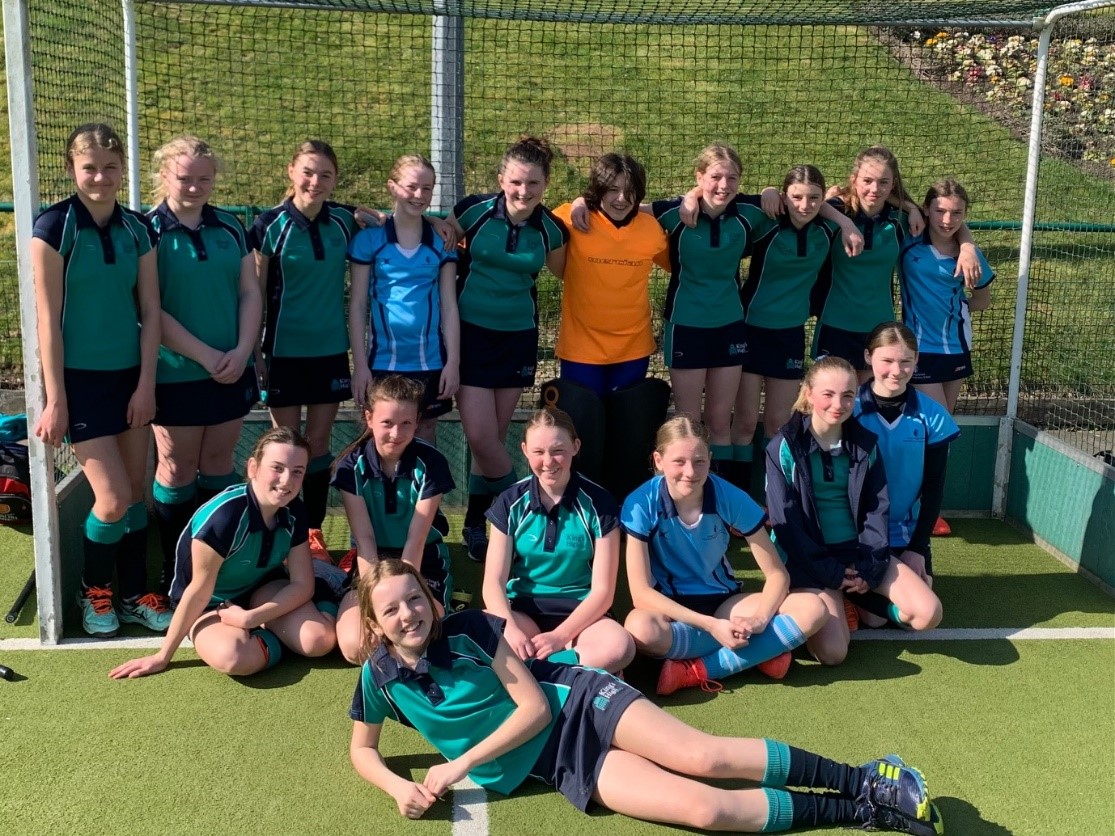 Last weekend four of the Year 7s were selected to represent Warwickshire at the National Cross Country Finals. A fantastic performance by all of the runners. From a mass start of 130 runners, the girls had a really strong run. Imogen finished 6th and Nancy was not far behind in 11th place. Both Annabel and Emma were also counters for the Warwickshire team who finished 5th overall. This rounded off a fantastic performance for the Year 7 cross country runners.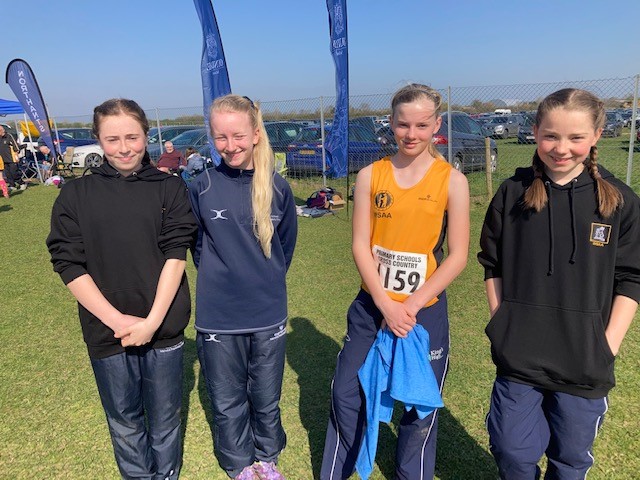 The U18 tennis team travelled to Trent College last week for the first round of the Abadere Cup. Despite a great display, including the second pair of Ottelia and Marina fighting back from a set down to win their doubles tie, the girls lost out to a very talented team. 
The U12C netball team took part in the local Emerging school tournament on Wednesday night this week. Playing against A teams from five other schools the team put on an impressive display. They won all their matches and were crowned the U12 Emerging Schools Champions. Congratulations, girls.
The Warwick Foundation Ski Racing programme has been training hard during the term, perfecting their techniques and recently, with some of the newer skiers making their debut too. The students raced in the Birmingham and Midlands Schools Championships at Ackers Adventure in Birmingham on Sunday 27th March. 
There were several notable team and individual placings with the U16 girls winning the whole 'senior girls' section of the race with a team of Isabella, Alya and Alex. In the individual section Kitty was 2nd in U14, with Alya 3rd in U14 and with Isabella 1st U16.  
The term has produced some great breakthroughs for all the skiers, backed up by these recent results. We aim to start again after the Easter break with our regular training with the Midland Ski Club coaches at Swadlincote Dry slope. 
19 March - 24 March
We had some great success at the recent Midland Ski Club Winter Race League held at Ackers Trust. At the end of a series of 5 races held from October 2021 to March 2022, our girls picked up 3 medals in the final and overall results are U12 female Frankie came 3rd. U14 female Carys came 2nd and Alex M came 3rd.
Good luck to those Skiers who are representing King's High at the Birmingham & Midlands Schools' Ski Race on Sunday 27 March. We know you will do the school proud.
Hope and Anne attended the Public Schools' Fencing Competition in London on Tuesday 15 and Wednesday 16 March where they encountered very strong competition in the Fenced Foil. Hope finished 41st in Girls Junior Foil and Anne finished in 32nd place in Girls Senior Foil. The second day was épée, and Hope did well finishing in 32nd place. Anne finished in 10th place. Both girls enjoyed the experience and have come away with a better idea of what they need to work on in order to improve their different fencing styles. Well done!
On Saturday 19 March we hosted two rounds of netball fixtures against Ratcliffe winning 4 out of the 6 games. All were well contested matches and were well-supported by parents in the sunshine. There were wins for the U15a&b teams and the U 14a&b teams and narrow losses for the U18's &16's. A further four teams travelled to Ratcliffe with three securing impressive victories. Congratulations to all the girls.
Congratulations to the cross-country runners for their performances last weekend.  At the ISA National Cross Country Finals there were top 10 finishes for Tiggy and Mae in the Inters Race, and they secured a second place for the Midlands in the team competition.  In the Year 7 event, Annabel finished 7th and in 3rd place winning the bronze medal was Nancy (Bronze medal), and ISA National Champion was Imogen (Gold medal). Overall the Midlands' team took first place.  
In the English schools Cross-country Amisha, Emma D and Maddie L were representing Warwickshire against the top 350 athletes from England. Maddie L achieved a top 200 finish.  
 This weekend sees the final Cross-country event of the school year with four of the Year 7s running in the National Schools event. We wish them luck! 
On Saturday 20 March gymnastics teams from both King's High and Warwick Prep attended the 4 piece ISGA (Independent Schools Gymnastics Association) Championships. This competition involves four events made up for two floor routines and 2 vaults. Our girls were incredible against tough competition. Our U13 team finished 6th overall. Amber placed 15th, Ellie placed 17th, Jessica placed 19th, Lucy placed 24th and Charlotte (only competing vault) finished 33rd out of 37 girls. 
On Tuesday 22 March King's hosted Netball Finals Night. We definitely made the right decision to move the Local League Finals night from a very soggy night last week to this Tuesday. A sunny evening welcomed the winners and runners-up of the local league to play in a cup and plate competition. King's came away with the U12, U13 and U15 cups, a brilliant achievement for everyone involved. It was great to see so many spectators at King's enjoying the lovely sunshine and fabulous netball. 
The U15 Waterpolo team travelled to Northampton on Wednesday to compete in the National Finals having qualified as runners-up from the Midlands region. The girls had a slow start to the competition against two very strong opposition teams but finished their tournament off in style, cruising to victory again Alleyn's School to take 5th place in the Country.
12 March - 17 March
Congratulations to Maddi N, representing the Midlands at The ESSA swimming divisional finals. They came 4th overall. Maddi also got her British national time for 50 free with a time of 27:72. The 6x50 relay team which Maddi was a part of came 3rd. Well done, Maddi!
Last Friday King's High travelled to The Olympic Pool in London for the Bath & Otter Cup. This event has been run since 1910 for boys from Public Schools. The event has grown and, since 1995, has allowed girls' events.
This year there were over 70 girls' teams. The young team of Pippa, Poppy, Amelia and Molly finished 21st in the Freestyle relay. A fantastic performance in the medley relay saw them just miss out on qualifying for the finals, swimming a year PB of 2.15.10 and 12th place out of 70 teams.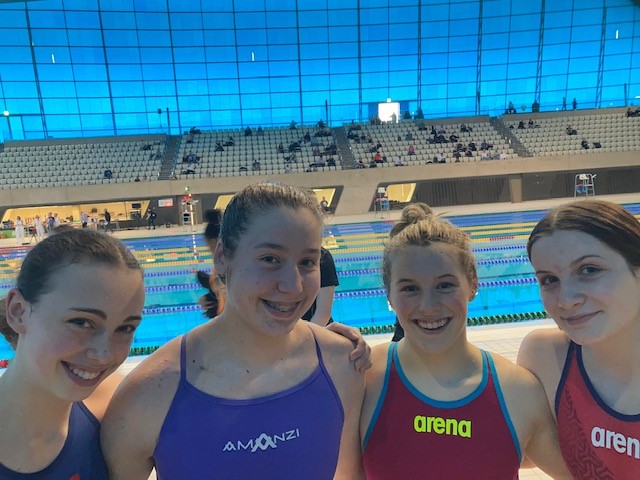 What an amazing day the Under 16 netball squad had at Oundle on Saturday 12 March. The girls played exceptionally well and to reach that point meant they are in the top 16 schools in the country. They achieved 3 wins and scored 4 more points by losing but scoring more than half of the winning teams goals, finishing on 19 points placing them 5th in their section and equal 9th in the country. We are so proud of the whole squad and what they have accomplished this year.
On Tuesday our U15 hockey team played in the County tournament beating KEHS and Princethorpe to see them top the group. They progressed to the semi final against Solihull; after a thrilling finish to the match, which ended with penalty flicks and they earned their place in the final against Bablake. Both teams fought hard in the final but King's proved to be too strong for the competition on the day and won 2-1 to be crowned U15 county champions!
This week sees the return of cross-country with 3 girls being chosen to represent Warwickshire at the English Schools Cross-country Finals in Kent (Emma D, Maddie L, and Amisha). A further 9 girls are travelling to Worksop College to run in the ISA National Cross-country Finals. 
It was wonderful to see have King's High Badminton Academy playing their first competitive fixture against a local club. There were fiercely competitive singles and double matches played and whilst overall we suffered a narrow defeat, the Academy squad are confident they can push for the win next time.
After their comprehensive win at the County tournament the U12 Hockey team travelled to Wolverhampton on Wednesday to play in the Midlands' Finals. A positive start with a 7-0 win over Wrekin College and the girls carried on with wins over Denstone, RGS Worcester and Trent College. They progressed to the semi-finals where they defeated Solihull 1-0 and earnt their place in the final. They once again faced Denstone College where they battled to come back from being behind twice to finish 2-2 and the title was to be decided by penalty flicks. With all girls hitting the target each time, one fantastic save from the opposition goal keeper meant the King's team finished in second place, a fantastic achievement for the team.
5 March - 10 March
Last Friday the U12 hockey team took part in the County Tournament hosted at Warwick University. The girls got off to a flying start with a 7-0 victory over KEHS Birmingham. They followed this up with a 3-1 win over Solihull and another 7-0 against Princethorpe. The girls played some exceptional hockey, linking together well as a team, working hard defensively and making some excellent saves. Well done to our County Champions and good luck at the Midlands Finals next week. 
Last Saturday morning the U12 and U13 hockey teams travelled to Loughborough. The 12s put in strong performances winning both their games comfortably. The 13As came up against a strong team finally being beaten. The 13Bs won comfortably with an excellent performance. Big mention to our goalies, Abi and Emily who represented the opposition for a half and performed outstandingly. 
Also on Saturday we played netball against Loughborough - A lovely sunny morning of netball with both our U14 squads taking convincing wins. It was a great opportunity to try lots of different combinations out on court and every single person stood up and did their jobs fantastically well. The U16 squad had a much tighter game scraping the win by 4 goals. The girls did well to come back as they were down at half time. 
On Tuesday our Under 16's played some great netball in the ISA national finals winning their group comfortably. In the semi-final they were beaten by Farnborough school after a slow start. In the third/fourth play off they came fast out of the blocks and beat Alton to end up third. 
On Wednesday our Under 13's had a great day out playing 5 pool matches winning 4 losing one to Finborough which meant we went into the plate competition. We then beat Westburton convincingly and then in the semi final beating Leighton Park. In the final we came up against Princethorpe and at the end of full time it was 6-6. Golden goal came into play. Princethorpe won the toss and scored from their centre pass meaning we came runners up. Some lovely netball played with a huge improvement by the end of the day. 
Also on Wednesday our U13b team played in the Emerging Schools tournament and were victorious against the central Warwickshire schools A team's winning all of their games and winning the tournament overall.
On Thursday we hosted Arnold Lodge at Netball with our U13 b team winning 25-16 and our U13 c team winning 15-9. 
We were pleased to hear about the following girls successes outside of school:
Congratulations to Izzy being selected to represent Squash Wales at the U17 European Championships

Ottelia who represented Oxfordshire U18 Tennis in the County Cup

Megan for winning the U14 Midlands league with Aston Villa Football Club
28 Feb - 4 March
Sport this week has been full of variety with a number of students taking part in an array of different activities.
The first week back since half term has seen our U14 Netball team come home with the National ISA Plate trophy. The U15 netball team won their local league semi-final and we delighted that this mean the League Finals night will see a King's team in every age group final. The U13 netball team played well throughout their County tournament this week but just missed out in some crucial matches and finished third.
The stand out performance of the week came from our U15 Waterpolo team and our dancers.
On Tuesday evening we held the inaugural KHS and WPS Dance Showcase. It was a wonderful evening celebrating dance with the girls from year 5 through to year 13. The girls performed with confidence and creativity in Contemporary, Ballet and Street Dance routines in front of a sell-out audience in the Bridge House Theatre.
This was followed up when our Street Dance performers then competed the following day in the School Games competition held in the KHS school. We are delighted to report that King's won the Key Stage 3 Set Dance and the Solo own Choreography competition. Congratulations to all the girls who have showcased their dancing this week.
The U15 Waterpolo travelled to Bedford Modern to compete in the Regional Finals. It was a very tight tournament where the top two teams would qualify for National Finals. With two wins and one loss King's secured their place and will travel to Northampton at the end of the month to play in the National Finals.
The final piece off news this week came from the U13 Hockey team who competed in their Warwickshire County Tournament on Thursday. Scoring an impressive 17 goals in just four matches we congratulated the team on finishing runners up and progressing to the Midlands Finals that will take place next week.
11 February - 17 February
Fresh from the U15 hockey team winning the ISA National plate and the U13 Hockey team winning the ISHC National Plate, we finished off last week (Friday 11 February) by welcoming touring side Stamford School for a friendly netball fixture. Our Year 7s had 3 fabulous wins and our Year 9s had a win, loss and draw. It was lovely to give everyone in Year 9 who attends netball club the opportunity to represent the school and make their debut in the blue dress! 
A sunny, but crisp morning on Saturday 12 February saw us take on 5 Kingsley netball teams. We had 5 wins on the morning, with Kingsley making our U14 work hard for the win. It was great to see the control and determination to win from our girls.
The U15 county netball tournament took place on Tuesday evening at King's High. Conditions were cold but once the girls warmed up they took the tournament by storm, undefeated throughout with nobody taking a point from them. A fabulous achievement for what is and exceptionally strong squad - well done to everyone involved!
Despite storm Dudley providing less than favourable weather conditions for netball on Wednesday night, (particularly for shooters), this didn't seem to affect our U13B and U14B teams who both took the win against Aylesford School in the local League. 
We are delighted to congratulate Catherine in Year 13 who competed in English Athletics National Championship Indoor Finals in the 400m at the weekend. This is a prestigious event where she competed against the very best athletes in the Country. 
On Sunday 13 February, two King's girls travelled to Tudor Grange, taking part in the West Midlands Age Group Foil Competition. In the Under 12 Girls Foil, Charlotta, despite her relative inexperience, fenced superbly to go undefeated all day, winning the Semi 10-4, the final 10-2 and taking the title.
Meanwhile, Amelie was fencing in the next age group up, the under 14s. Amelie won two fights and lost three in the pool stages. In the last 16 she fenced Lily from Droitwich who she beat 15-14 in a tense and exciting match. Unfortunately, her reward was to draw the number one seed in the last eight. Unsurprisingly she lost, however she finished 7th overall.
The West Midlands Age groups, as well as being a competition in itself, is the qualifying event for the 2022 British Youth Championships National Finals to held at the England Institute of Sport in Sheffield on the May Bank Holiday weekend. Both girls achieved qualifying results and have a place at the National Finals. We are very proud of you both.
5 February - 10 February
This week has seen a fantastic range of the different sports played by the girls at King's High. It has been wonderful to see the school represented in so many different competitions.
The stand out performance of the week came from the U13 Hockey team who, after many hard fought battles, travelled to Chigwell to compete in the Independent Schools Hockey Cup National Plate Final against Wimbledon. The team started strongly, putting the Wimbledon defence under huge amounts of pressure in the first 10 minutes. The opposition stood strong, however, and began to grow into the game. It wasn't until just before half time that the deadlock was broken with a great finish from Jenna surging through from centre back. Shortly after half time, Wimbledon converted on of their chances to draw level. The game remained incredibly close right to the end. Just as penalty strokes looked inevitable we clinched the winner with Jenna slotting home once again after a superb team effort. With 45 seconds left to play the girls defended solidly and thoroughly deserve their title of U13 ISHC National Plate Champions 2022. We are very proud of all members of the squad.
In other news throughout this past week, the Warwick 50s is a strong swimming competition held in our own pool for U12 and U13 swimmers. There were some fantastic results with the U12's winning their Medley relay and a string of other podium finishes. The combined results meant that King's High won the U12 competition and when combined with a strong 4th place from the U13's we finished 1st overall with Bromsgrove in second and Bedford in 3rd.
Last weekend there were a series of impressive netball results for the teams from 1st VII down to U12 against RGS Worcester. Of the 6 matches played, King's won 4.
Fencing also took place at the weekend and 9 girls had the opportunity to compete at King Edward's school.
Tuesday was a busy day for the netball teams. The under 15 netball team played in the semi-final of the sports magazine cup against The Grange School. The girls came up against some very good opposition and we had a very evenly fought game with some great play from both teams. Unfortunately it wasn't our day and we lost 44-56 but there were lots of positives to take from the game. Player of the match was Mollie. King's hosted Campion School in the local league taking 2 from 2 wins. Year 9 netball club is extremely popular, with new pupils continuing to join. Well done to Issy, Tilly and Nellie representing the school for the first time this year!
Under 13a&b and under 12a-c played Bilton Grange on Wednesday night. It was lovely to see so many girls play for the school and there was some excellent netball on display. We had some very close contests and came away with 4 wins and one loss. 
It was the turn of the Hockey teams to be busy on Wednesday. Following in the footsteps of the U14 and U13 Hockey squads the U15 team travelled down to the Olympic  Pitches at Lee Valley in London to compete in the ISA National Finals. 
With matches 10 minutes one way it was important to start strongly and the team did just that, recording a 1-0 win in their first group game. A draw and a loss in the other group matches meant we finished second in the group on goal difference narrowly missing out on progressing to the Championship final. The team were determined to come home with a title and trophy though and played some of their best hockey in the plate semi-final against a team from Ascot. The score line was 4-0 and the team progressed confidently to the National Plate Final. Despite having all of the ball and peppering the Claire's Court Goal it seemed as though the goal was not going to come. With one minute to go though, a swift counter attack and good movement of the ball saw Hannah slot home what turned out to be the winning goal. Congratulations to the squad who were crowned ISA National Plate Champions.
The U18B team played Solihull. King's High worked hard to maintain the majority of possession, demonstrating some fantastic defensive work and collected and effective attacking play resulting in a goal. Unfortunately Solihull equalised in the last minute of the game ending the game in a draw. A great effort!
29 January - 3 February
On Friday Mia competed for King's High in the ISA U13 National Table Tennis Final - she won all 9 games and has been crowned National Champion. Congratulations, Mia!
Anne finished 3rd in the West Midlands Age Group Epee Championships U18 age group and Hope finished 5th in the U16 age group. Both girls have qualified for the National Fencing Finals! 
Last Thursday the U13s played Cheadle Hulme in the Semi Final of the ISHC National Plate. A superb team performance saw them eventually come out 3-0 winners. They now travel to London next week to battle it out to become champions.
The day after the success in the 7 a side National cup, the U13 11 a side team represented the school in the county tournament. They were again superb winning all their games against strong opposition in Solihull, KES Birmingham and Bablake to win the competition.
On Saturday we hosted a fantastic U14B netball fixture against Loughborough and is was wonderful to see lots of different combinations out on court and the depth and talent we have within the year group. The girls took the win by 33 goals to 5 with Paige named as player of the match. Well done to the whole squad.
Sunday 30th January - U16 and U19 West Midland's Regional Tournament
U19's - We are so proud of the senior squad who won all of their 5 games in their pool to go through in the top spot. They then went on to meet an extremely strong Wrekin side in the semi-finals who were deservedly the eventual winners of the tournament. We couldn't have asked more of the girls who played excellent netball throughout the day.
U16's - The girls started the tournament slowly, but after lunch came out a different team with determination and commitment to make the semi-finals, which they did.  They took on King's Worcester in a tough game coming from 5 down at half time to take the win 11-10, confirming their place at the National Finals! Their job was still not done as they had to play Bablake in the final, a game we always knew would be a tough one. A spectacular game where again, we came back to take the win by 1 to be crowned U16 Regional Champions. This is a huge achievement for the girls and we wish them the best of luck in the National Finals in March.
On Wednesday our Cross Country runners had another fantastic set of results - this time at the ISA Regional Cross Country Finals. The 10 from each race at the event qualify for the ISA National Cross Country Finals later in the year. Our Year 7 team ran exceptionally well with all 5 members of the team finishing within the top 10. The race was won by Imogen, Nancy secured 2nd place, Annabel 4th, Emma 5th and Martha 9th. King's High were crowned Year 7 team Regional Champions. The Year 8 and 9 girls combined to make a team and also ran well with Mae taking home a bronze medal, Tiggy and Ellie, 7th and 9th, also qualifying for National Finals. Martha and Florence finished off a superb team performance and we wait to hear their overall placing. The year 10 and 11 team were hit with late illness but Sophie and Amelie still performed well on the day on a tough course through the Shropshire countryside; complete with two stream crossings! Lots of soggy socks and smiling faces. 
22 January - 27 January
On Saturday we had a fantastic day of netball with over 100 girls taking part in a fixture against Bloxham. We were pleased to take 11 from 13 wins.
A fantastic set of results from the Warwickshire Schools Cross Country at Kineton school on Saturday.
U12 - won the team competition
1st (County Champion)- Imogen
2nd Nancy
4th Annabel
10th Emma
U14 (year 8 and 9 junior race)- runners-up in the team competition (Mae, Tiggy, Amisha and Ellie)
8th- Mae
U16 (Inters race)- 3rd in the team competition
5th- Maddie
U18 (Seniors race) - 3rd- Emma
We await to hear who has been selected for the English Schools Cross Country Finals. In summary, 1st, 2nd and 3rd team and 1st, 2nd 3rd, 4th and 5th in individual races!
On Monday our U13 girls football team played a league home fixture against Derby and despite the cold weather produced an emphatic performance winning 16-0.
On Tuesday we had a great win for our senior A netball team against KES in preparation for the Regionals on Sunday. 
Good luck to Mia who is competing in the ISA Table Tennis National Open Championships today as well as the U13 Hockey team who are playing in the ISHC National Semi-Final.
17 January - 20 January
There have been some pleasing performances from a number of teams. Despite thick fog, six U12 teams enjoyed matches against Bromsgrove Preparatory school and all six recorded empathic victories. It was wonderful to see so many girls playing netball and representing the school.
The U13 A and B Football team travelled to Repton on Saturday. After a tricky start the girls were able to put their minds to the task and compete against some very competitive teams. The A team had a very successful morning adding points to their league tally and the B team gained some valuable game time experience. Lots of smiles all round!
The 18s battled valiantly against a very strong Princethorpe team, eventually losing 4-0. Sharron was excellent in goal putting her body on the line to keep the score down.
Our young netball squads once again performed well with wins for the U13ABC and U12ABC teams against Tudor Hall mid week.
We are looking forward to our netball fixture against Bloxham on Saturday where we have 14 teams representing King's High. 
A special mention must also go to Serena who has just been selected as part of the Waterpolo National Academy Programme. We are very proud of her achievements.
9 January - 14 January
Sunday 9th January – Netball – U16/U18 Rugby School Pre-Season Tournament  A beautiful sunny day where the main purpose of the tournament was to blow the Christmas cobwebs away, get lots of girls back out on court and to look at different combinations ready for the second half of the season. With West Midlands Regionals taking place at the end of the month, this was a great opportunity for the girls to show us what they can do out on court. The girls came away with 6 convincing wins, with lots of positives and things to work on. 
Tuesday 11th January – Netball – U15 Norwich School (Sports Mag Cup)  On Tuesday afternoon our U15 squad took on Norwich in the quarter finals of the Sports Magazine Cup. The nerves soon vanished, and the team settled into the game showing some excellent free-flowing netball and taking the first quarter 18-4. The team continued to increase their lead with the defence  limiting Norwich's shooting opportunities. A big shout out to Lara who stepped up into The GK position due to a last-minute illness. Our attacking end did not sit back at any point during the game showing control, patience and great vision throughout. A huge well done to every single player who took to court, an impressive game of netball taking the team through to the semi-finals.  
The U13 Hockey team produced a strong and dominant performance to book their place in the semi-final of the Independent Schools Hockey Association National Plate Competition against a good Queens School from Chester. They now travel to Cheadle Hulme School, Cheshire in the next round.
Well done to the U12 football team who played in an indoor tournament at Myton on Monday and congratulations on your 2nd place.
Prior to Christmas our Year 7, 8, 9 & 10 girls took part in an Indoor Rowing virtual competition and the results are just in. Congratulations to the Year 7/8 girls who came 2nd and Year 9/10 girls who came 1st. They are now invited to represent Central Warwickshire at the county finals.
The U18s led by (returning from injury) Ruby, travel to Bablake at the weekend for what is always an entertaining and competitive hockey contest.
7 January 2022
2022 started with good numbers for many of the hockey players at King's High. 26 girls have been selected to represent Warwickshire County Hockey in the U13/U14/U15 and U17 age groups. We are delighted for them and look forward to hearing about their matches. 
This week sees a return to competitive fixtures with our netball teams busy on both Saturday and Sunday this weekend.
We look forward to next week when our U13 Hockey team compete in the quarter finals of the Independent Schools Hockey Cup and our U15 netball team compete in the quarter finals of the Sports Magazine Cup, as well as other local league fixtures. 
4 December - 9 December
The girls pulled themselves out of their cosy beds to brave the cold and wind on Saturday morning to play a great set of competitive matches against King's Worcester at all ages with King's High winning 4 and drawing 3 matches.  
The U12s and U13s travelled to King's Worcester on Saturday morning. The 13s were first up with the A team, putting in a strong second half performance to eventually win 4-1. The Bs, coached by the master tactician Miss Howells, won 1-0.
The 12 As enjoyed an end to end free flowing game with the score finishing 6-6! The Bs performed well drawing 1-1, with Kiki making a number of saves.
On Sunday our Ski Squad attended a training session. A good day was had by all ad, despite the forecast, it was not too cold. The girls are really improving, and the Midlands Ski coaches are pleased and impressed with not only the girls' development, but also their attitude and behaviour.
Our Junior and Inter Cross country squads performed on the highest stage last weekend in blustery coastal conditions. The local rounds of this competition started in October, with 2199 teams from 619 schools throughout England competing against other local schools in their County and finished with the National final in a cold and windy Newquay!
To make the national finals in 2 out of the 3 age groups is a fantastic achievement. Both Junior and Inter team finished 13th nationally out of 27 teams. Special mention must go to Year 7 runners Imogen and Nancy who finished 4th and 20th out of 156 runners and they will still be in the same age-group next year.
Our sports hall hosted a thrilling and tense affair on Tuesday evening as the U16 netball team hosted a strong BKHS team in the Sisters 'n' Sport cup. Despite trailing at the end of each quarter by one or two goals the resilience and determination of the squad was outstanding. Every member of the team played their part with the strength in depth coming to the forefront in the very last quarter. It was a pleasure to see the girls run out eventual winners 41-39 and progress to the next round of the cup.
Unfortunately despite their best efforts it was the end of the road for our U14 Football team and U16 Hockey team in their cup competitions. They should both be very proud of their cup runs this season though and show great promise for the future.
27 November - 2 December
We had some fabulous netball matches against Bablake on Saturday and, despite the snow calling off the hockey, the netball went inside. The under 13 A&B teams had two well contested games and it was very pleasing to see the Under 13 A team win, having lost to Bablake earlier in the year. This showed the huge progress the squad had made since then. The Under 13 B team had a comfortable win, showing the great depth in this age group. The under 12A and B team were also victorious in their matches with great versatility from all involved. Later in the week the U13 B C teams played against Myton in the local netball league and both secured victories.
Jasmine, Lixu, Martha, Pippa and Poppy competed in the ISA Finals last Saturday representing the West Midlands Region. All girls swam well and were very successful and all made it to podium positions to secure the overall runners up position.
The U15 netball team welcomed Berkhamsted in the Sports Magazine cup on Monday and put on an impressive display of netball cruising to victory 52-40. We look forward to the draw to see who they will face next.
The U14B and 2nd XI Hockey squads both enjoyed fixtures this week against Solihull and Tudor Hall respectively. Both teams earned draws, they worked hard and played some promising hockey.
The U14A Netball squad took centre stage on Wednesday evening competing the Netball County Triangular as runners up from Warwickshire for a place in the Regional Finals. They got of to a fantastic start beating KHVIII and Arden conceding just one goal in their first two matches. Having lost to SGGS in the County round the squad knew their third game would much tough. A strong start and some excellent shooting meant a KHS victory on this occasion. A well fought draw against Bablake and it set the final game up against Solihull to be the decider. Despite giving it their all the team narrowly lost by one goal. A tie on points in second place with Bablake meant the final placings were to be decided by Goal Average. Unfortunately on this occasion it was not to be for our U14 squad who missed out on joining the U19 and U16 squads at regional finals by 0.5 of a goal.
Good luck to the Cross-Country team who are competing in the ESAA Cross Country final in Newquay.
Photos below of Alya from the Girl's NSSA race on Sunday 21st November.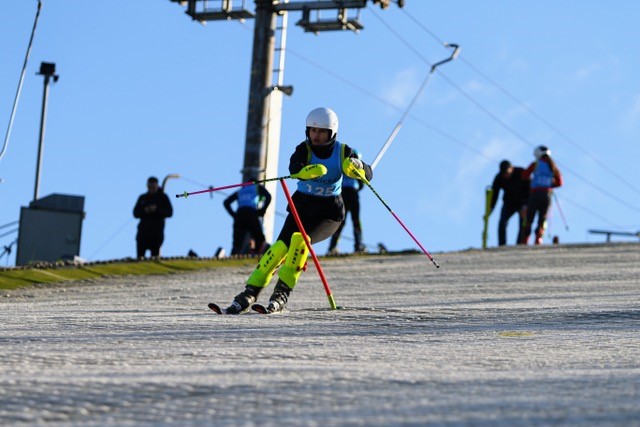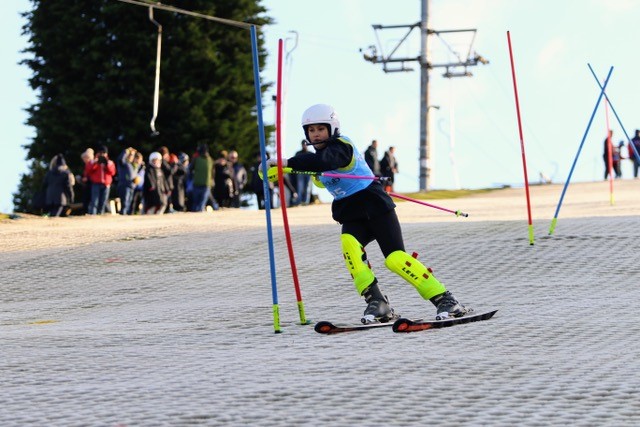 22 November - 25 November
Saturday's fixtures last week produced a pleasing set of results with tight games against Bromsgrove in the hockey and a particularly impressive win for the U14 squad. The netball courts were also busy with matches for the U13s and U12s against King's Worcester. Three wins from four on the day and an outstanding performance by the U13b team to win without conceding a goal was the highlight!
U16 B hockey team had a lovely time at the Midland Finals and equipped themselves really well against the A teams from other school. Lovely team spirit from the all and a great experience. 
The U16A hockey team travelled to Beaconsfield High to play in the latest round of the England Hockey plate competition. It was a tense affair in this knock out game with Beaconsfield scoring late to leave the match tied at 1-1 on the final whistle. An outstanding performance from Izzie in goal saw us take victory 4-2 in a penalty stroke competition and progress to the next round.
The 2nd XI were also in action on Monday playing against BKHS at home. The girls put on a strong display to win 5-0.
The U15A hockey team played against Princethorpe on Tuesday and, whilst the result did not go their way, there were strong individual performances from Izzie and Yasmin. The U15B netball team performed well, beating Aylesford in their local league fixture.
Our U13 Gymnastics squad travelled to Shropshire on Thursday to compete in the Midlands ISA Set Floor Gymnastics Championship. The girls performed exceptionally well, and we look forward to receiving the confirmed results which we will share with you next week.
The Inter Swim team were in London for the ESSA swim finals which took place in The Olympic Pool. The girls swam brilliantly to swim a PB and finish 11th nationally. Congratulations to Pippa, Poppy. Sophie and Lixu.
Our U14 football team are playing in the 4th round of the ESFA football cup this afternoon against Bilton Grange and we wish them all the very best of luck.
The latest Warwick Foundation ski racing venture was at the National Schools Snowsports Association (NSSA) Open Championships on Sunday 21 November. In ESSkiA events the winners have the fastest times! The results were great from all the skiers, with everyone racing to their best on a chilly but sunny day at Swadlincote. With the points system format of the race, the Kings High A team were placed 3rd in the Senior girls' event. Individually, Frankie won her Under 12 individual 'Senior' school categories, and with 10 of our Foundation skiers also placing in the top 10 of their age groups, which was pleasing to see.
In the first Midlands Ski Club Winter league event on Friday 19 November, 18 skiers from across the Foundation schools participated with success again for the following King's girls:
U12 girls 3rd Frankie
U14 girls 2nd Carys
13 November - 18 November
Our Cross Country runners were very successful at the Cross Country Cup Regional Finals last Saturday.
Junior team (Years 7 and 8) won the team competition and qualify for the National Cross Country Cup Final. Imogen won the race, Nancy finished 3rd and Annie also finished in the top 10 out of 60 runners. 
Inter Team (Years 9 and 10) finished 3rd in the team competition and now qualify for the national Finals in Newquay in December. Maddie finished 4th with Amisha and Mae finishing 10th and 11th out of 64 starters. 
The Senior team finished 4th in the team competition. Well done to all runners.
Our swimmers competed at Stowe Relays this week and we were very successful winning 3 out of 4 finals. Under 18 team won both Medley and Freestyle finals, and U16 won medley narrowly losing to Stamford by 0.15second in the Freestyle Final.
We've had a busy week of netball with 4 teams taking on Loughborough High School on Saturday. Our year 7s had 2 convincing wins, scoring over 60 goals and only conceding 2, some exciting future ballers! Our U15s showed their usual cool and calm composure to also take the win and our U16s lost their first game, but used the learning experience to then go and win their next game.
Monday saw our U15B team beat Kenilwoth in the local league followed by a fixture at Stratford Grammar for our U14s on Tuesday. It was great to see so many girls take to court, some for the first time showing some really promising netball skills. 
This Wednesday we hosted the U19 triangular tournament where the top two teams qualify for the West Midland's regional finals. I am pleased to report that the squad were on top form playing excellent netball from start to finish joining our U16s to claim their spot at the next round in January.
Our Junior hockey teams have been on fine form this week representing the school at a Regional and National level with great success. The U14 squad competed in the Midlands Zone finals hosted on our own pitches. They beat all other school including Oundle, Oakham and Moreton Hall to finish in top spot and qualify for the Midlands Finals next week.
The U13 squad have performed superbly beating The King's School Worcester 5-0 in the Independent Schools Hockey cup on Tuesday and then going on to be crowned ISA National Hockey champions after a full day of competition at Lee Valley Olympic Hockey Stadium in London. We are very proud of the squad who worked hard throughout the day.
The U13B team played Arnold Lodge on Thursday afternoon and drew 3-3 against a very strong team.
Good luck to all the girls taking part in the ESSA swim finals and UK National School Outdoor Ski Championships this weekend.
6 November - 11 November
'They saved their best for last'
A fantastic performance in the national final saw our U14 Hockey Team crowned the Independent Schools Association (ISA) National Hockey Champions.
Our team travelled to Lee Valley Hockey Centre, by the Olympic Park. It was a brilliant team effort, and we are incredibly proud of them all!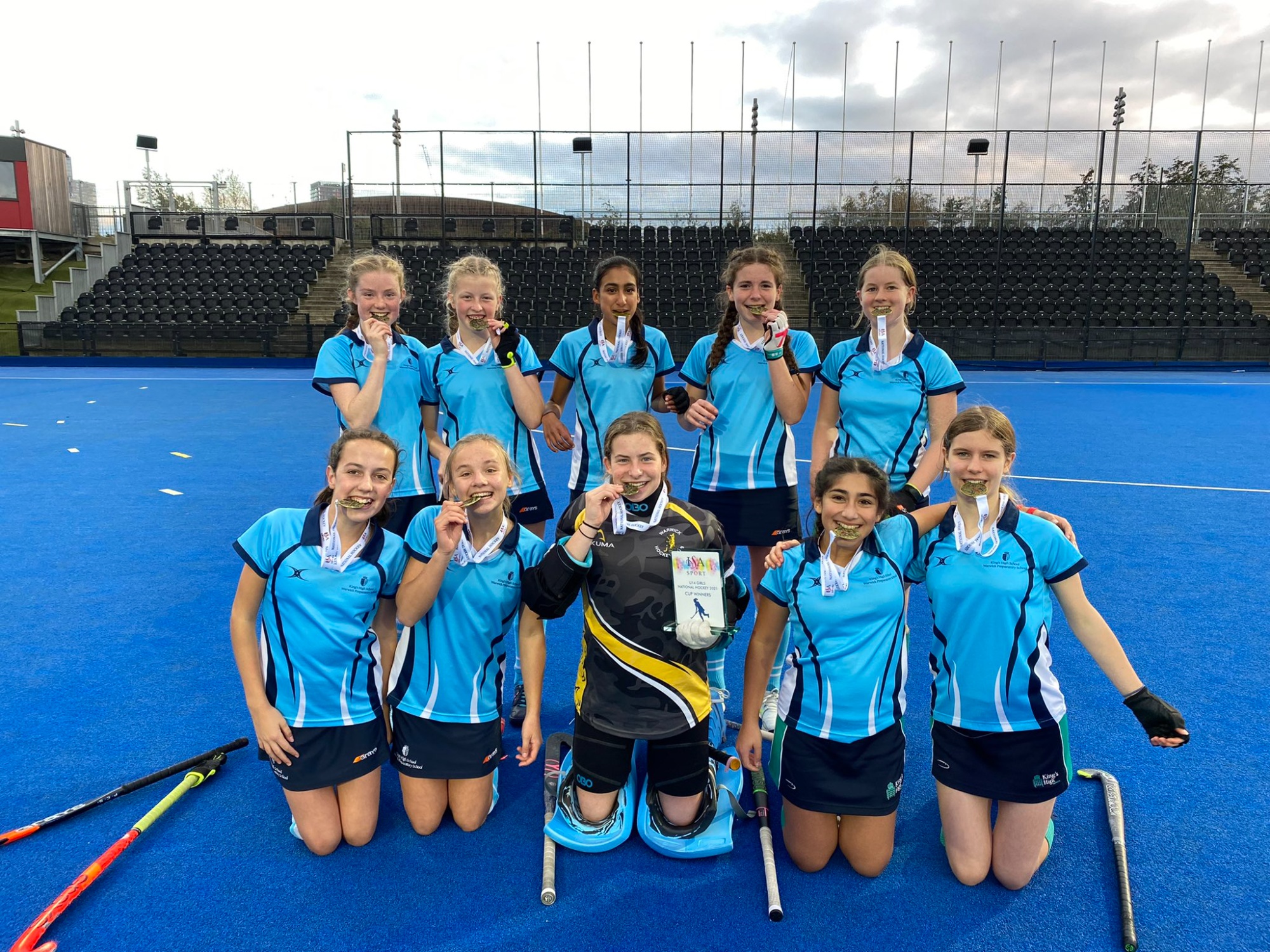 On Saturday the U15's hockey team fought hard against a strong Northampton team, they defended well and were rewarded with a goal to take the score to a 2-1 loss. There were lots of positives to take forward. 
The U13's hockey team on Saturday created lots of opportunities to score, they showed great resilience and determination to go from 2-0 down to draw 2-2.
The U14 football team continued their impressive run of form in when playing again Lutterworth College at the start of the week. The team worked tirelessly to create opportunities and were rewarded with 3 goals. This victory means the team progress and will play Bilton Grange in the fourth round of the FA Cup. 
On Saturday our U14's netball team played their county tournament at Rugby School. The whole squad played a massive part in helping the girls to move onto the triangular round before Regionals. A huge congratulations to our shooters who were fantastic throughout the tournament.
Our 16A netball headed to Bromsgrove School on Monday to play the next round of the SnS cup competition. With 2 experienced teams we knew it would be a close game and would come down to the team who made the least number of errors. The girls went out knowing they needed to work well to keep possession of the ball and make sure we rewarded any turnovers, which is exactly what they did taking the win and moving onto the next round. 
 11 girls competed for the Central area at Warwickshire Inter Area cross country on Saturday.
In the minor group (year 7) Imogen won the race, and Nancy came second, with Annabel and Emma both finishing in the top 10 to ensure the central area win.
In the junior race (year 8/9) Amisha won, with Annie and Tiggy both finishing in top 10 to ensure the central area won. 
In the Intermediate race Maddie finished third and Sophie was scored for the central team who finished in second place.
This weekend is the Cross Country Cup and we wish our teams luck as they aim to make the National Cross Finals.
On Sunday 7 November we had another Ski Race training session at Swadlincote Dry Ski Slope. 38 skiers from across all the Foundation schools attended with the 'now established' core of skiers being kept on their toes by 15 further students attending for the first time.
The morning was spent working on technical skiing under the watchful eyes of the coaches from Midland Ski Club and then in the afternoon the focus switched to skiing Slalom on 'gated' and 'stubby' courses.
There was significant improvement by all skiers during the day and the next session is not far away.
Congratulations also to those in the Ski Squad who raced in the Midland Ski Club Championships on Friday 5 November, it was a great experience with all the Foundation skiers performing well. Two of our Warwick Prep skiers gaining a medal position. Well done to Frankie, U12 and Bea, U8 who both placed second in their categories.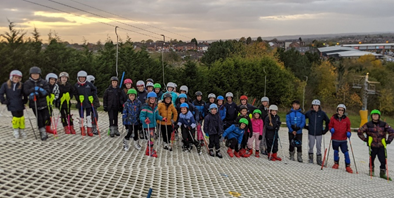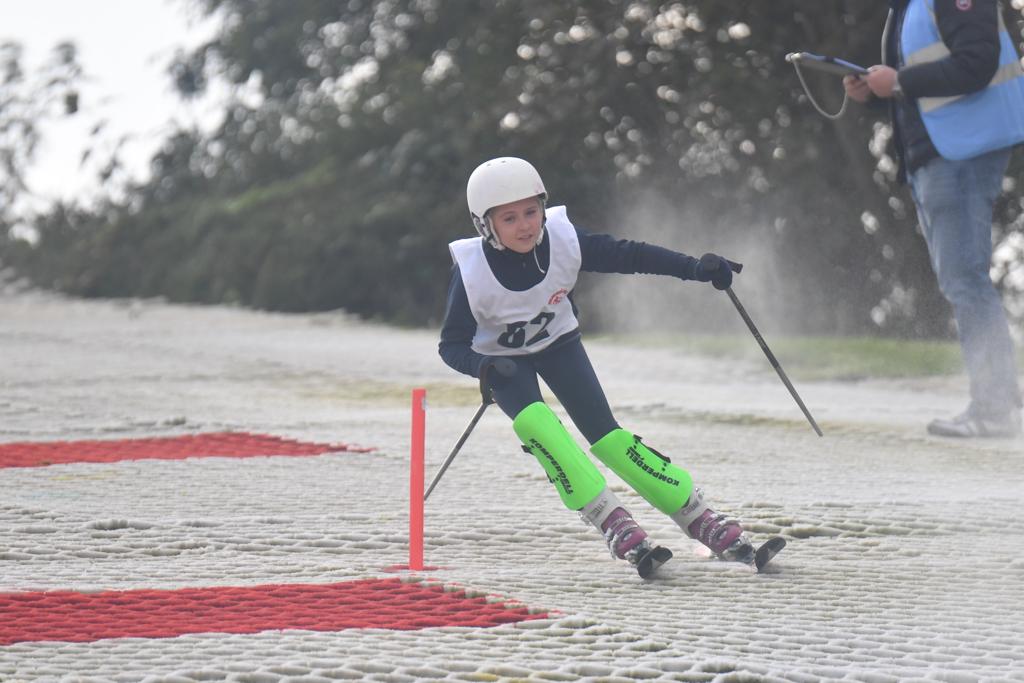 1 November - 4 November
Just prior to breaking up for the October half term, our U14 team played in the County hockey tournament. They won two games against Rugby and Bablake and drew to Solihull but finished second on goal difference. They now progress through to the Midlands Zone round. We also enjoyed 6 Hockey fixtures against Solihull with our U12s winning 4, losing 1 and drawing one.
The highlight of the past week was the National Biathlon Finals, held at Bath University on the first Saturday of the half term break. It is with great pleasure that we are able to congratulate the U15 team who performed superbly to finish as silver medallist and with the title of the second best team in the Country. Maddie in Year 10 competed as part of this team but should also be congratulated for completing the sixth fastest running time on the day.
We are delighted to congratulate Gemma and her horse Giselle who came fourth at the NSEA Dressage Championships at Keysoe, riding a Novice test.
Sport has continued in full force with the U14 Netball squad recording an emphatic victory over Malvern College in the latest round of their SNS Cup run.
9 October - 14 October
With over 10 fixtures taking place this week, including 2 tournaments and 2 cup games, we've had over 100 students representing the school at different levels in Netball alone this week! A tough game against Bromsgrove for our U19 team at the beginning of the week was followed by them being crowned county champions on Wednesday- a fabulous achievement! Our U15's took the win against Bablake to move into the next round of the Sports Magazine Cup. Well done to everyone who has represented school this week. 
The U16B hockey team took part in the England Hockey Tier 3 Tournament on Wednesday evening. They showed great determination and made progress throughout the tournament. A strong performance and win against SGGS meant the girls finished as runners-up in the County and now progress through to the Midlands Zone Finals in November.
On Saturday 9th October, two teams of skiers from King's High and Warwick School represented the Warwick Independent Schools Foundation in the ESSkiA (English Schools Ski Association) National age group finals, held at the Norfolk Snowsports Club in Norwich. To have two teams from the newly formed WISF Ski Race squad invited to the finals is a great achievement, as the standard is very high. School teams from across 6 regional qualifying events are invited to participate. Notable ESSkiA alumni include Dave Ryding and Chemmy Alcott; both of whom have been ranked in the top 10 in the world in their respective disciplines.
The boys from Warwick School competed in the U16 age group and the girls from King's High in the U14's. All the skiers acquitted themselves well with solid performances, and they have now set a standard on which to build for the future.
For our skiers to reach this stage, and for all of those who participate in our WISF Ski Race programme (many of whom raced in the ESSkiA qualifying event), this is a fantastic achievement. We are now planning to run further training sessions on some Friday evenings, weekends and half-term. Squad skiers may also have the opportunity to compete in the Midland Ski Club Winter Race League and Club Championships, as well as National Schools Snowsports Association races, all providing further great race experience.
Many congratulations to Izzie in Year 10 who has been selected for the U15 England Hockey Performance Centre. We were also thrilled that, following Mrs Hinton's appointment as Assistant Coach for Celtic Dragons, Miss Miles, also in our Sports Department, has signed to play for Loughborough Lightning.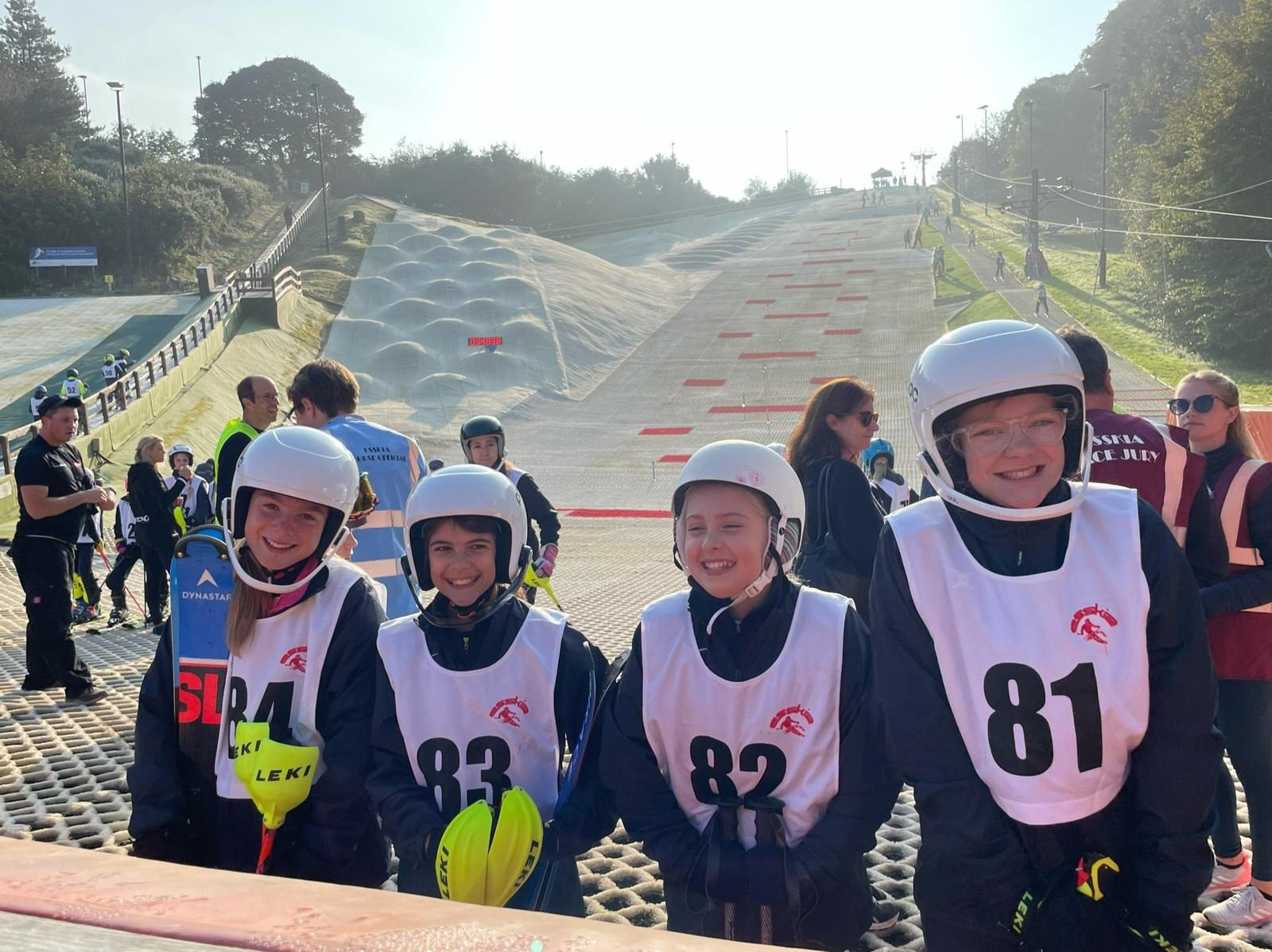 2 October - 7 October
It has been a very busy week for sport at King's. The U15s were once again in fine form; this time on the Hockey pitch beating Trent college in the next round of the Independent Schools Hockey cup. There were also strong wins for the senior netball teams and U16 Hockey team. On Thursday the U14 Hockey team recorded an emphatic victory over Malvern College in a very impressive display only matched by the straight sets victory by the U14 tennis team who now progress to the Regional Finals.
We were delighted to host the ESSA qualifiers in our home pool joint with Warwick School and congratulations to all the students who took part and competed for school; some in their first swimming gala for King's High. Inter team of Pippa, Poppy, Sophie and Lixu achieved the quickest times in the West Midlands region. We wait to hear if they achieved one of the 20 quickest times in the country to qualify for the finals.
At the weekend 4 hockey teams played against Princethorpe recording 3 wins, The U13 team travelled to Bromsgrove and had some excellent performances in the invitational tournament, whilst the U16 and U18 indoor teams took part in their first set of practice indoor matches before their County tournaments.
Congratulations must go to Freya and Sharon who, at the weekend, made their National League hockey debuts representing club teams Khalsa and Leamington Hockey club. We wish both a very successful season. Maddie should also be congratulated for her performance at the London mini marathon having been selected based on her previous performances.
This week has continued in the same manner with outstanding success. Congratulations to Hannah who yesterday was crowned Independent Schools Association U18 Slalom ski champion and took the open event title in impressive style. Our Junior, Intermediate and Senior cross-country teams were in fine form at the County Championships.
The Junior Cross-Country team recorded the most successful cross-country results of any team in King's History in the County Championships with all runners finishing in the top 8 out of 40 runners. King's took all three spots on the podium and we wish the team consisting of Imogen, Nancy, Annie, Ellie and Emma the best of luck at the Regional round. Maddie achieved a podium 3rd place in the Inters; the day after she competed in the London mini marathon.
The U13 hockey team played superbly against strong opposition at Bromsgrove's Tournament. Winning 2 Drawing 2 and Losing 2. Thank you to all the parents that braved the rain to come and support the students.
The U18b hockey team (picture below) had a fantastic afternoon at the County tournament on Wednesday. They had three challenging games with a team made up from four year groups and they performed remarkably well.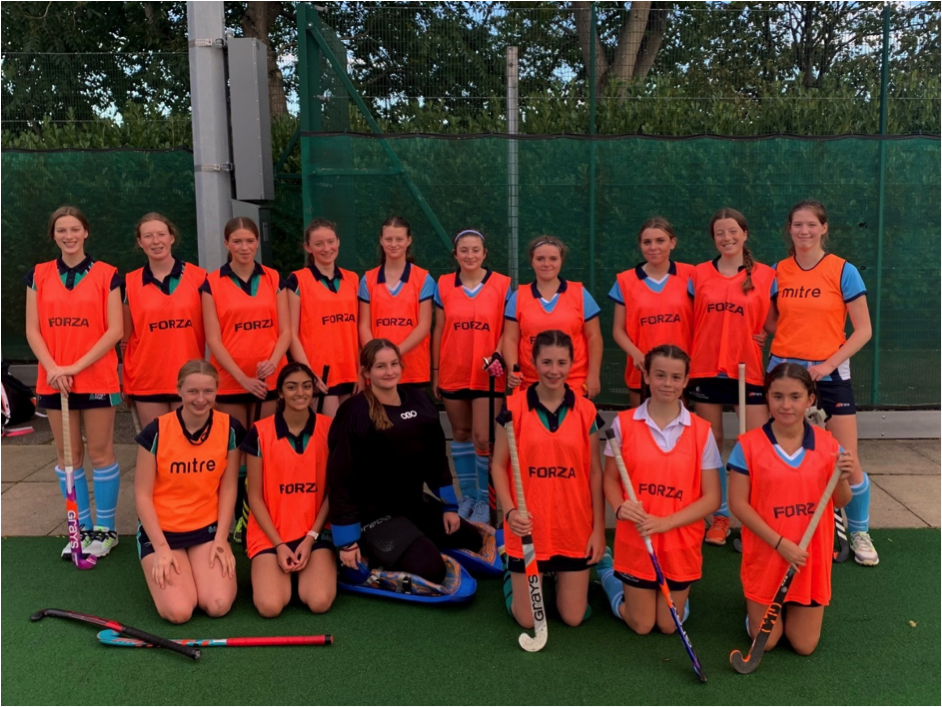 24 September - 30 September
The weekend a great number of students represented King's High in both netball and Hockey. The U15A team beat all teams at our annual quadrangular and there were pleasing results for the U13a, U13b, U12b and U12c hockey teams in their matches. The U12 A Hockey team travelled away to Loughborough and were emphatic in their performances, comfortably beating both Loughborough Grammar and Bablake Henries to be crowned champions.
The U13 Football team enjoyed their first run out in the cup against Southam College. Southam proved too strong for us on this occasion but the team are looking forward to competing in the upcoming ISA National Tournament.
There were more cup competitions taking place this week with the U19 team losing out to a very strong Berkhamsted team and the U16 Hockey team losing out in a narrow 2-1 defeat to Stowe School. Huge congratulations go to the U15 Hockey team, however, who performed well to beat Trent College 2-0 in the Independent Schools Hockey Cup.
19 September - 23 September
It has been a busy week for the girls with lots of sporting cup and tournament fixtures in football; hockey; netball and the skiing competition last Sunday. Congratulations goes to the U16 netball team who won the ISA Midlands Netball Competition on Tuesday, scoring over 100 goals on their way to victory!
It is a pleasure to report that our Foundation Skiing squads took to the slopes in formal competition for the first time this weekend at the ESSKIA Regional Qualifiers. Whilst we await the official results we are hopeful that the U14B Squad will progress to the Finals.
We were delighted to formally launch the King's High Badminton Academy on Tuesday night with coaches George and Jane Tarver. We look forward to seeing this sport continue to develop in the coming months.
On Wednesday evening the King's High U14 Football 9 aside Squad took to the field for the first time in the first round of the cup. It is fair to say they did so with a bang, running out 14-1 victors over Finham Park.
It has been a pleasure to see so many girls representing the school over the past week in so many different disciplines. There have been 14 fixtures in five different sports and many girls have had their first experiences of playing for King's High.
This weekend we are welcoming schools to our annual netball and hockey tournaments. Good luck to all those girls playing in either our tournament and the U12s who will be travelling to Loughbrough to play in their Hockey Festival.
11 September – 16 September
We've kick-started the term with a week full of netball fixtures. Our seniors move into the second round of both the SnS and ISNC cups after strong wins against Rushcliffe School and Bedford Girls. Our U15 team followed suit on Tuesday with a win to take them into the next round of the School's Magazine cup. The U14 squad played a strong Bablake team earlier in the week, and although they didn't take the win, it was exciting to see the potential this squad have.
At the weekend's hockey fixtures we played Bedford and it was so delightful to see so many girls back playing.
Hockey Match Reports from fixtures against Bedford:
First team - It was a great game against Bedford first team. It was a hard match but great teamwork and communication from everyone. Some great saves from Izzy and a strong defence keeping a clean sheet in the first half. An unlucky loss of 2-1 with a great goal from Ellie assisted from Molly. Well played to all the girls especially as they have not played together before. 
Second team: Great game with a 2-0 win against Bedford seconds. Great goal from Molly B with an amazing assist from Zara. Another great goal from Emma. Credit to the girls who played both matches. There was a fantastic team spirit from the mixtures of years playing! Well played girls. 
U15 - After not playing for almost 2 years we were all very excited to play hockey and raring to go. We played our best with lots of opportunities to score but didn't manage to. We worked really well as a team. Unfortunately we lost the match 1-0 with Bedford scoring in the last two minutes. The early start didn't help us but the girls did play really well and were up for the challenge. Lucy in year 9 stepped up as our goalie and was excellent. Well done Lucy!  In the next match we fought hard but unfortunately lost 3-0 to Bedford whose team was a mix of U15's and 16's! Well done to everyone, you did amazingly well!
This weekend we are looking forward to heading to Bloxham with the U12s and U13s hockey teams.
Good luck to our skiers competing at the ESSKIA regional qualifier at Gloucester Ski Centre on Sunday.
Sporting Summer!
The first fixture and big events of the sporting year have already taken place with an exciting preseason camp taking place over two days at the end of the summer holiday, the Ski squad selection day on Sunday 5th and the 1st XI Hockey team winning their first game 1-0 against Bromsgrove. Congratulations to those girls who made the official 1st team debut. 
As a fresh hockey season commences, the Sixth Form first team took on Bromsgrove in a Cup Match on Tuesday evening.  The girls were excited to get back on the pitch to play the sport they love and have missed.  The first team started off with a bang, using their dynamic movements in defence to bring the ball up the pitch into our attacking third, even in the intense heat.  King's dominated the first 15 minutes and won multiple short corners and, in the 2nd quarter, Hannah scored the winning goal.  With excellent coaching from the side lines and the perseverance in the extreme heat, King's High came out victorious.
There was a fabulous turn out for the first senior netball session for the 2021/22 season. We had over 60 girls turn up and take part in an evening of match play. It was so great to see the girls back on court, ready to go and showing such enthusiasm. 
Please see below a list of achievements in sport over the summer
Sienna should be congratulated for competing as part of team GB in show jumping at a recent 5 day event. 
Freya has been selected to attend U16 England Hockey trials and we wish her the best of luck. 
Isabella has made it through to the last 18 of the England U17 Waterpolo squad and we wish her luck in her upcoming trials
Mollie was selected to be vice captain of the U15 Wasps netball squad who competed at the School games at Loughborough University. The team finished third and we congratulate Mollie on her Bronze medal. 
Imogen  coxed the Stratford-upon-Avon Boat Club WJ15 4x+ to victory in the B Final, and placed 6th fastest out of 36 crews at the British Rowing Junior Championships 2021 at the National Watersports Centre, Nottingham.
Annabelle  competed in the National Pony Club Dressage Championships and came 15th.
Ottelia and Holly received tennis coaching by Tim Henman at Wimbledon, having finished as Runners-up of their respective Road to Wimbledon tournaments
Amisha and Mae  enjoyed competing as part of the UK Lions hockey tour at the start of the summer and Amisha has been selected to be part of the U13 UK Lions squad. 
3 – 8 July
It was fitting that the last fixture for this academic year was an U12 cricket match bathed in glorious sunshine against Solihull. The U12A and C teams both enjoyed strong victories and the U12B team played well throughout a closely fought encounter eventually losing by two runs.
Congratulations to all the girls who have represented the school in some way be that virtual or in person throughout this year.
We are looking forward to our preseason training camps on Tuesday 31 August and Wednesday 1 September before a full and exciting year of fixtures next year. 
25 June - 2 July
Last Friday, King's High hosted King Henry VIII School on a lovely sunny afternoon. The U12 A, C and D cricket teams represented the school winning two and losing one of the games. Much fun was had by all.
On Tuesday the U13 and U15 B tennis teams played their game against Princethorpe School in the LTA Team Tennis School competition. With a convincing win for both teams this means the B team now join the A team and all four are crowned County Division champions and will now proceed into the next round in September next week. Well done to all the girls involved. 
Wednesday was a festival of sport with the whole school able to enjoy Sports Day for the very first time on the same site as our main school building!! The morning saw girls competing in Tennis and Cricket for their Houses before more Tennis and traditional Athletics events in the afternoon. It was a wonderful occasion for our community to come together and compete in true King's spirit – we even had time for some 'fun' events at the end of the day! We eagerly await the results being announced in our Final assembly of the year. In 2018-2019 the House Cup was ultimately decided by the results for Sports Day so the stakes are high.
Year 7 had a wonderful time at the swimming pool on Tuesday. The whole year took part in races, including a 24 person Cannon relay. 7k were the overall victors!
19 - 24 June
Seven Kings High teams from U12 to U14 enjoyed a morning of competitive and enjoyable cricket against RGS Worcester on Saturday. Lots of runs were made, many catches taken and huge smiles all round.
On Monday, our Street Dancers (picture below) completed their examinations and we look forward to hearing how they got on in the coming weeks.
It's a weekend full of cricket and tennis fixtures and we wish all our students good luck.
In other news, we were absolutely delighted to be ranked No.13 Best Independent Girls' Sporting School in the UK by School Sport Magazine 2020!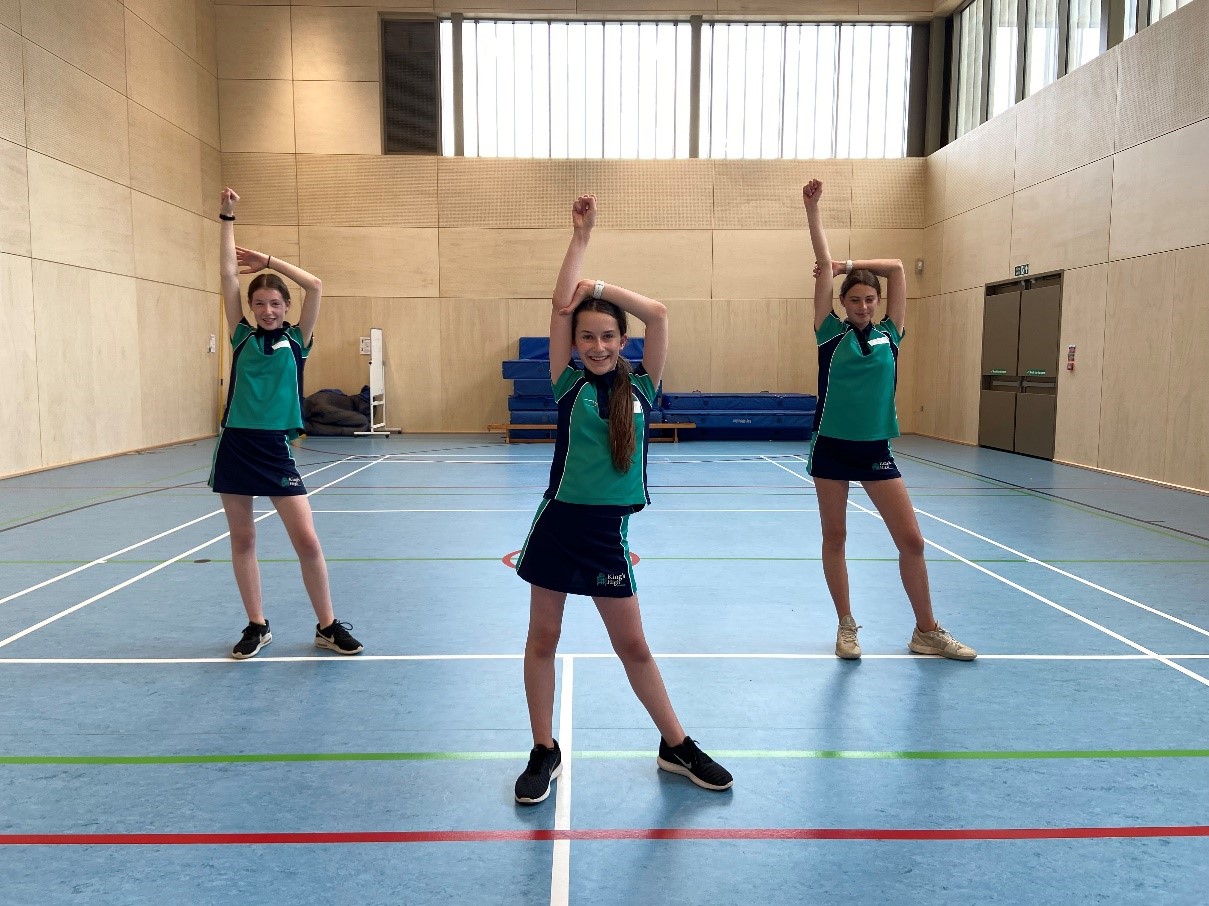 11 – 17 June
Sporting Summer
Six teams from U12, U13 and U14s faced Princethorpe College last Saturday. The sun was shining for six well matched, high spirited games of cricket resulting in lots of smiles from all! It was fantastic to see the King's girls playing Cricket fixtures after a rain-affected start to this term, fingers crossed for the sunshine to continue to allow for more of our pupils to get involved in Cricket fixtures.
On Tuesday the U15 A and B teams travelled to Leicester Grammar; they enjoyed playing cricket in the sunshine and look forward to the upcoming fixture on 26 June.
On Sunday 13 June our U13 and U15 gymnastics squads joined our Warwick Prep U9, U10 and U11s remotely to compete in the Independent Schools Gymnastics Association's National Championships. 215 girls from 12 schools across the country competed live to judges on screens. Our nine girls performed brilliantly on floor and we now await the results. Girls were awarded commemorative medals from ISGA. Well done to all girls who performed!
Very well done to Bella who has been selected to be part of the England National Waterpolo Residential week this summer as she aims for a place on the U17 competition squad for next season.
Huge congratulations also to Isabella who has been selected for GB show jumping in Paris and Morocco.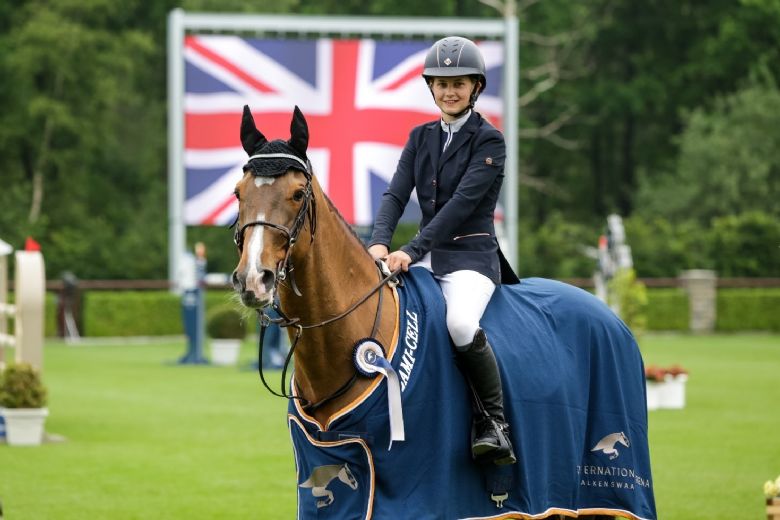 7 – 10 June
The sun was shining on us this week quite literally and athletics was in full flow. We were delighted to invite Princethorpe and Warwick School to compete in an Athletics event with Year 9 and Year 10 on Monday and then again with Year 7 and Year 8 on Wednesday. For our Year 7 and Year 8 girls this was the first opportunity to compete in athletics for school and they were brilliant! We look forward to many more exciting athletics events in the coming years with them.
Our U14 B team tennis players played a competitive game against Kingsley A squad, achieving a draw on the night. Congratulations to Sabrina, Laura and Alannah who had the honour of representing and winning with Warwickshire U14 County Cricket against Leicestershire this week. It is wonderful to see three King's High girls represented in this squad. We look forward to seeing the girls in their King's kit this weekend as they play in our cricket fixtures against Princethorpe. 
Over half term, our superstar Equestrian riders, Sienna and Tilly competed in the NSEA National Eventer Challenger Championship at Hickstead over the bank holiday weekend. Both girls finished in the top 20% in all National classes competed in and Sienna deserves a special mention for finishing in 5th place out of 78 competitors in the 90/96cm show jumping class.
Finally, our newly formed ski squad had the most enjoyable day training on Sunday at Swadlincote slope. Girls were able to make great progress over the day, and it bodes well for competitions next academic year. 
Now that fixtures are becoming regularly can you please check SOCS to see if your daughter has been selected for a fixture.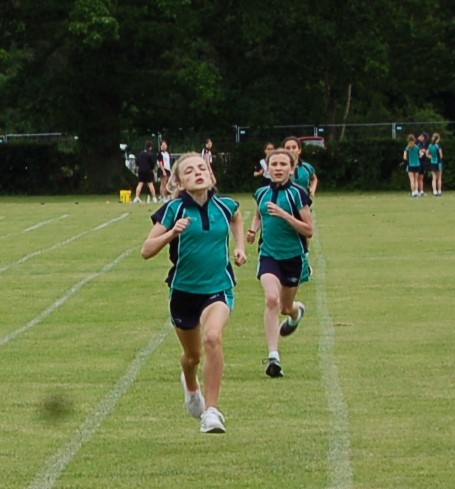 22 – 25 May
On Friday we celebrated the 2019-2020 and the 2020-2021 sporting seasons in a wonderful Sports' Awards dinner. For the leaving Upper Sixth, this took the form of a sit-down dinner complete with a beautifully decorated room and food from our catering team; the first event in school since lockdown over a year ago. For parents and girls in other year groups we were able to celebrate as a community via an online link. It was a pleasure to hear from the girls reading their memories of the year and of course to congratulate those girls who received coach's awards and of course our end of Key Stage awards. 
We also welcome girls to sign up for our pre-season training camps which will be running on Tuesday 31 August and Wednesday 1 September. These fun packed days will involve workshops in the morning on areas such as nutrition, strength and conditioning and video analysis which girls from all sports are welcome to attend. The afternoon will then be dedicated to hockey and netball specific training.
On Sunday 23 May, seven students from King's High School and eight students from Warwick Prep School attended a ski training day organised by The English Schools Ski Association (ESSKIA). The Gloucester slope at 255 metres is the longest in England and at first sight it can appear very intimidating. For several of the students it was their second experience of an artificial slope, having attended The ESSKIA Training Day at Swadlincote in April. These students were quickly into their stride under the expert guidance of the four ski race coaches on the slope. Newcomers were rather more tentative but having mastered the draglift they quickly adapted to a surface new to many of them.
The first two hours were spent working on technical development of their skiing before moving onto skiing through either stubbies or gates (gates for the older girls). After a break for lunch the forecast rain in our very wet May, arrived. This did not reduce the enthusiasm of the students as they all completed two timed runs through a slalom course. Great progress was made by all and this will now be further developed in regular training sessions at Swadlincote organised by The Midland Ski Club.
In September the school plans to enter several teams in the English Schools Qualifying races at Gloucester and we are sure that this will be the start of a very successful journey for our new ski race.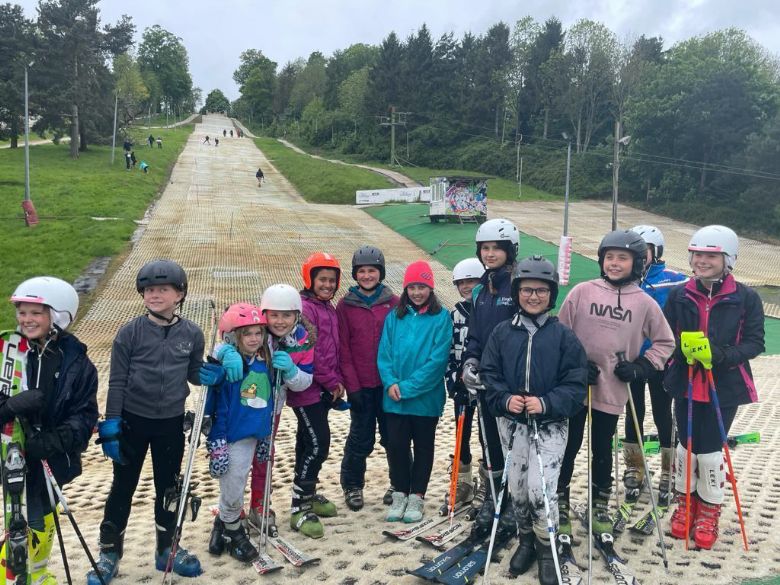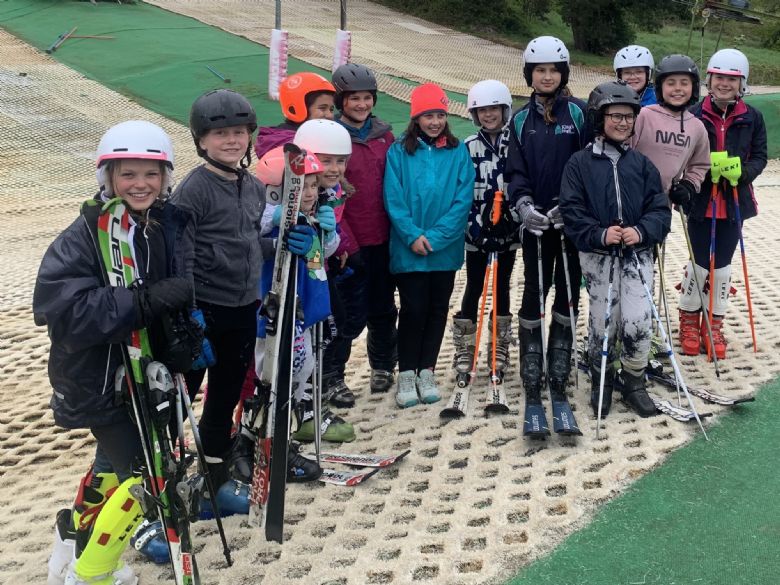 14 - 20 May
So exciting for the Year 7s to finally play their first competitive fixture since joining King's. A lovely afternoon of tennis with 16 girls involved against Solihull with the A team winning 9-6 and the B team 9-0. 
Saturday saw King's host the 109th Midlands Girls' Schools' Tennis League Tournament. The standard of tennis was excellent and all three pairs represented the school excellently. Bella and Holly played superbly in the first pair tournament to finish second in their pool and faced an incredibly strong Bromsgrove team in the final, losing out for top spot but coming away as impressive Runners-up. Ottelia and Maddie played in the second air tournament and also finished in second place after the group stage but managed to do one better and won a very close final 7-5 against Rugby School.  Year 8 Marina and Martina demonstrated a mature approach against some very tough opposition playing in their first Senior fixture. Congratulations to all the girls. 
On Wednesday, King's played Bromsgrove in the 3rd round of the National Tennis Championships - the first time we have reached the third round of this highly competitive cup. Unfortunately, Bromsgrove proved to be too strong on this occasion. Well done to Holly, Isabella, Maddie and Ottelia who played.
Congratulations to our Equestrian team who finished as runners up at the Eventer Challenger on Sunday. The team consisted of Sienna, Tilly and Arabella.
Following on from the virtual swimming gala held on 8 May we are pleased to announce that the U14 girls and U16 girls' teams were placed 1st and the Senior girls were placed 2nd. Well done!
We are looking forward to our Sports Awards evening this evening with guest speaker Sarah Glenn. Sarah is an International cricketer and also plays National League hockey. We are excited to hear all about her career so far, and of course to celebrate the many achievements of our girls.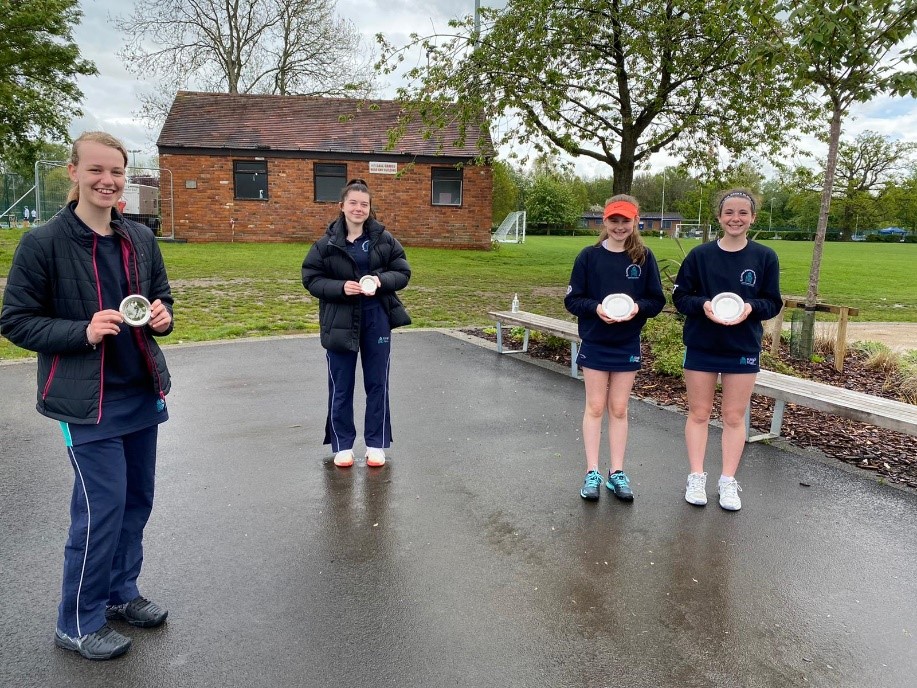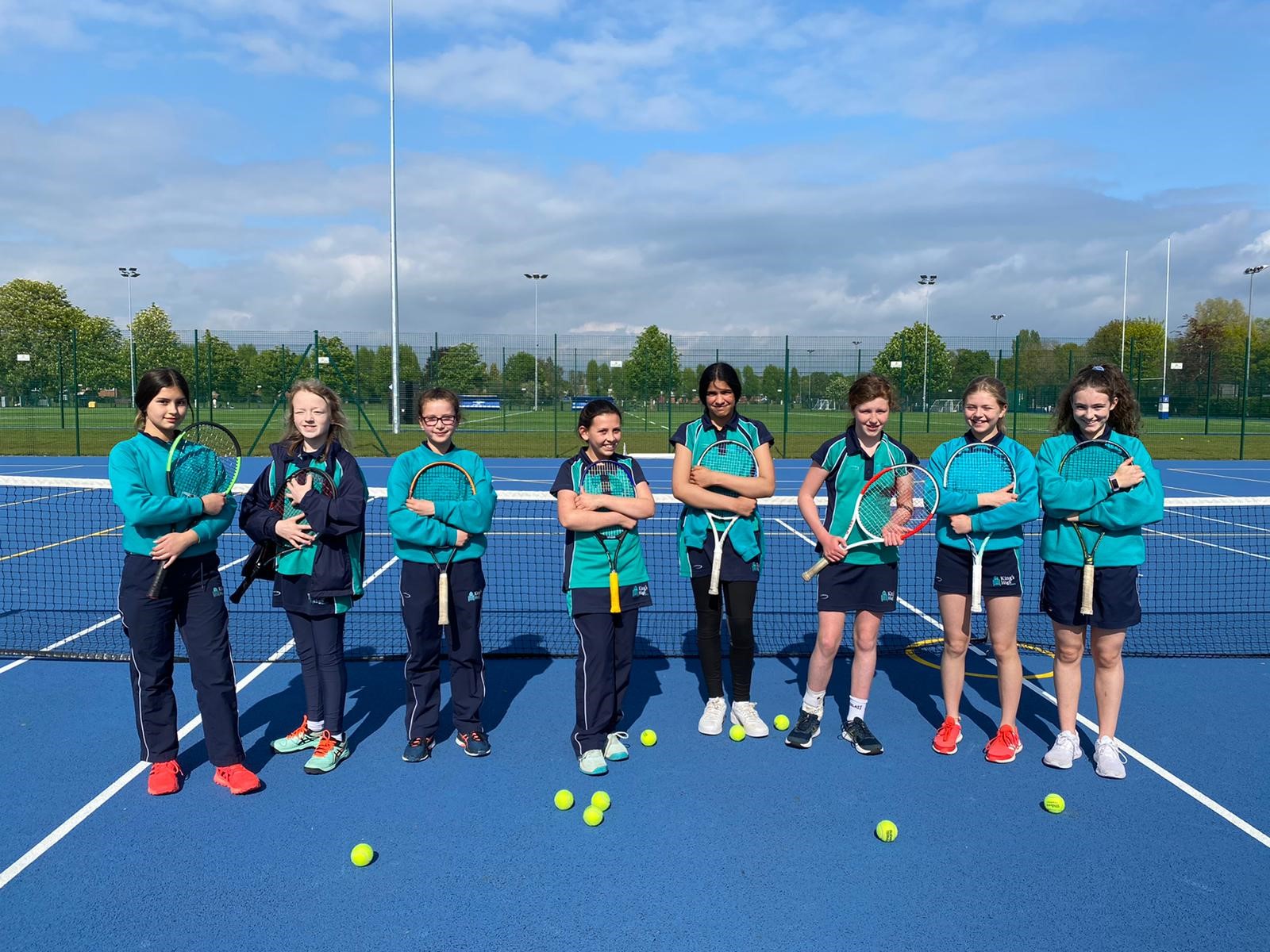 8 - 13 May
Whilst the weather prevented the first cricket fixtures of the season taking place last weekend, it was perfect for our swimmers. Competing for the first time in our pool this year, swimmers from years 8-13 were able to race and record times to take part in a HMC virtual league gala against other schools. It was an impressive display and wonderful to see the girls competing again. We look forward to hearing the results.
The tennis squads have continued to be busy this week and, following on from their success against Leicester Grammar School, our U14, U15 and U18 squads recorded a clean sweep of victories against Bloxham School. We look forward to the rearranged Midlands Tennis tournament which is being hosted at King's High this weekend as well as our first set of U12 tennis matches.
It was also fantastic to see the Year 13s netball team playing again in Rugby this week and wonderful for the girls to have the opportunity to play a competitive fixture again. All thoroughly enjoyed being back on court.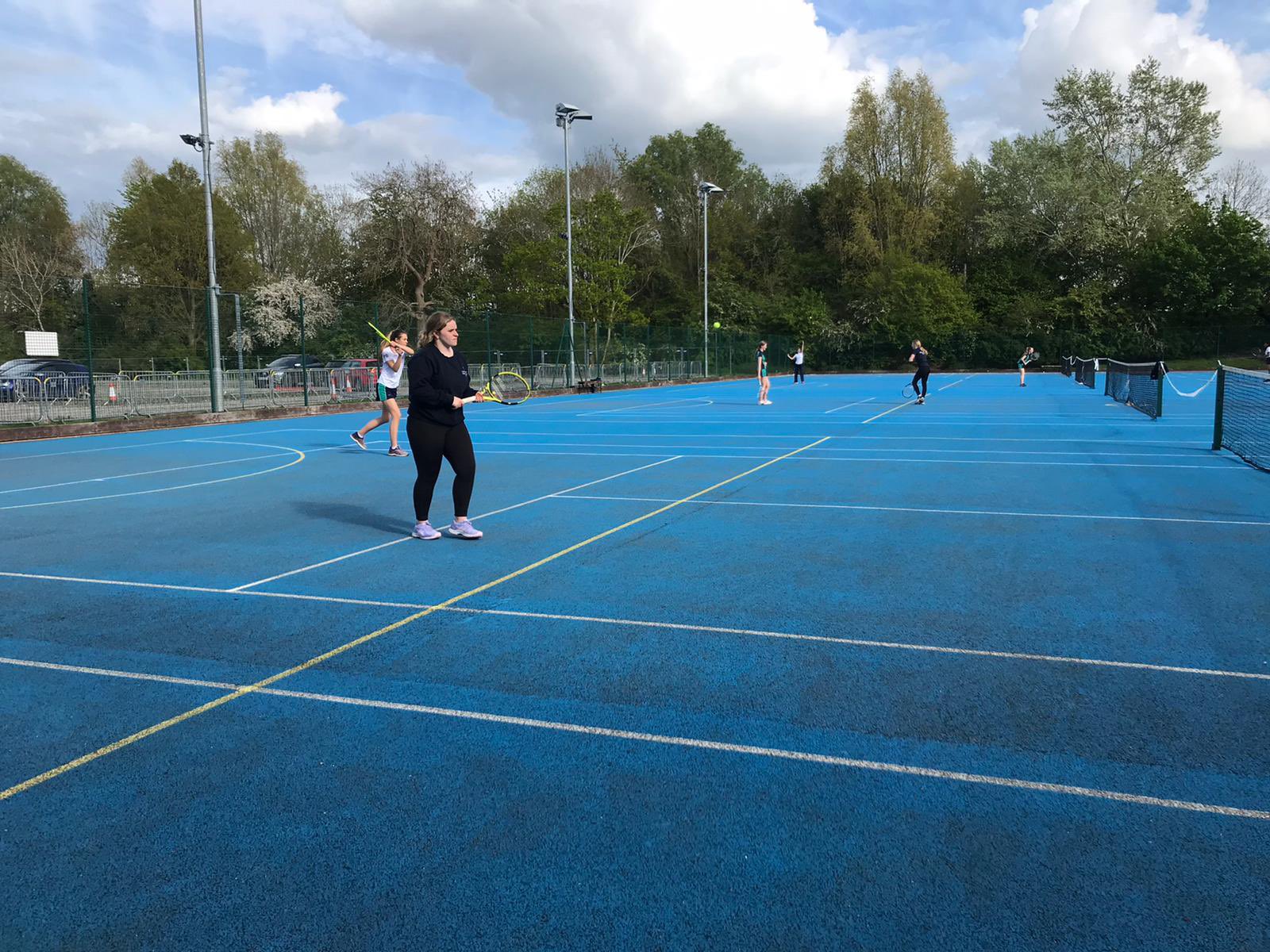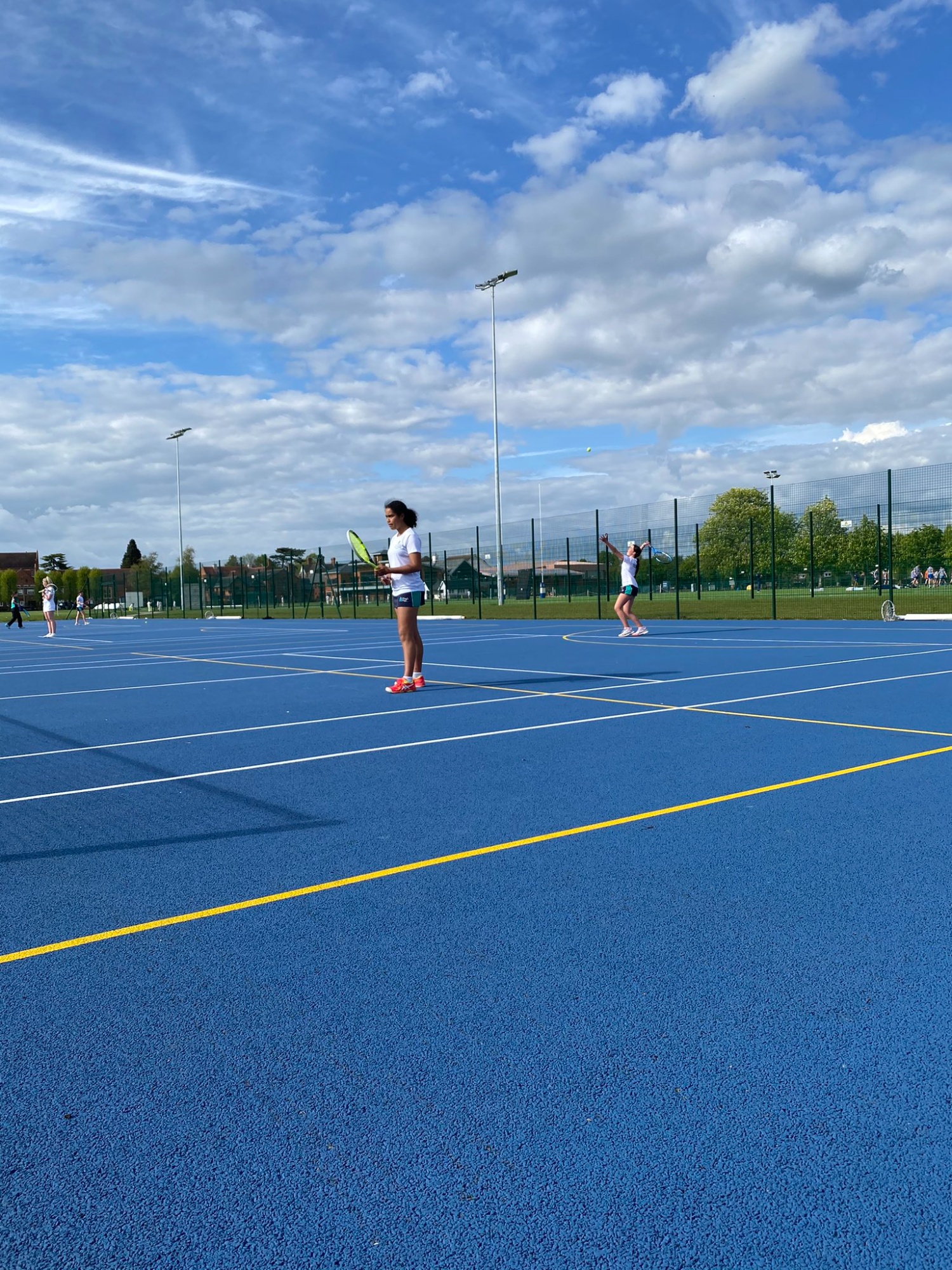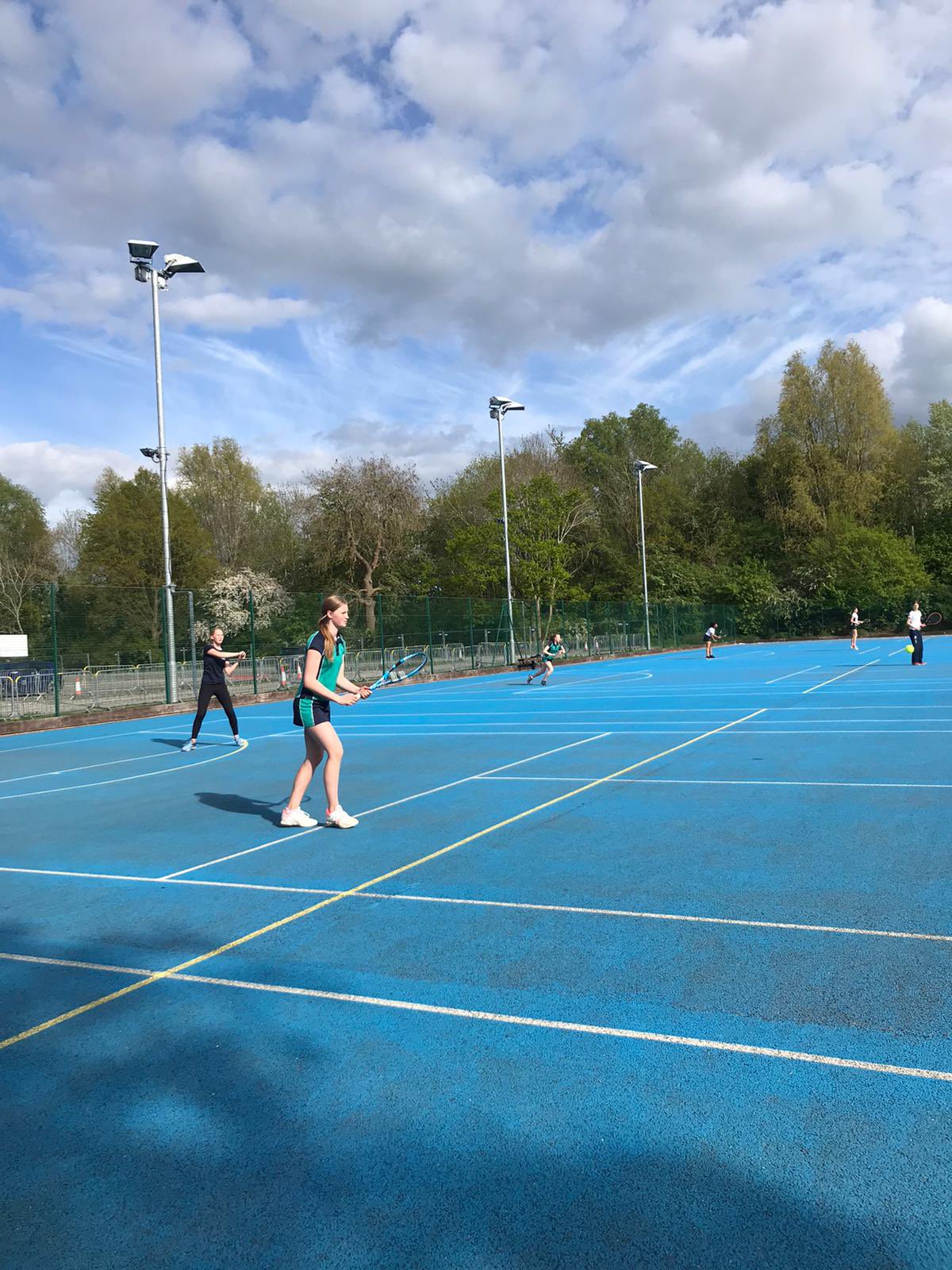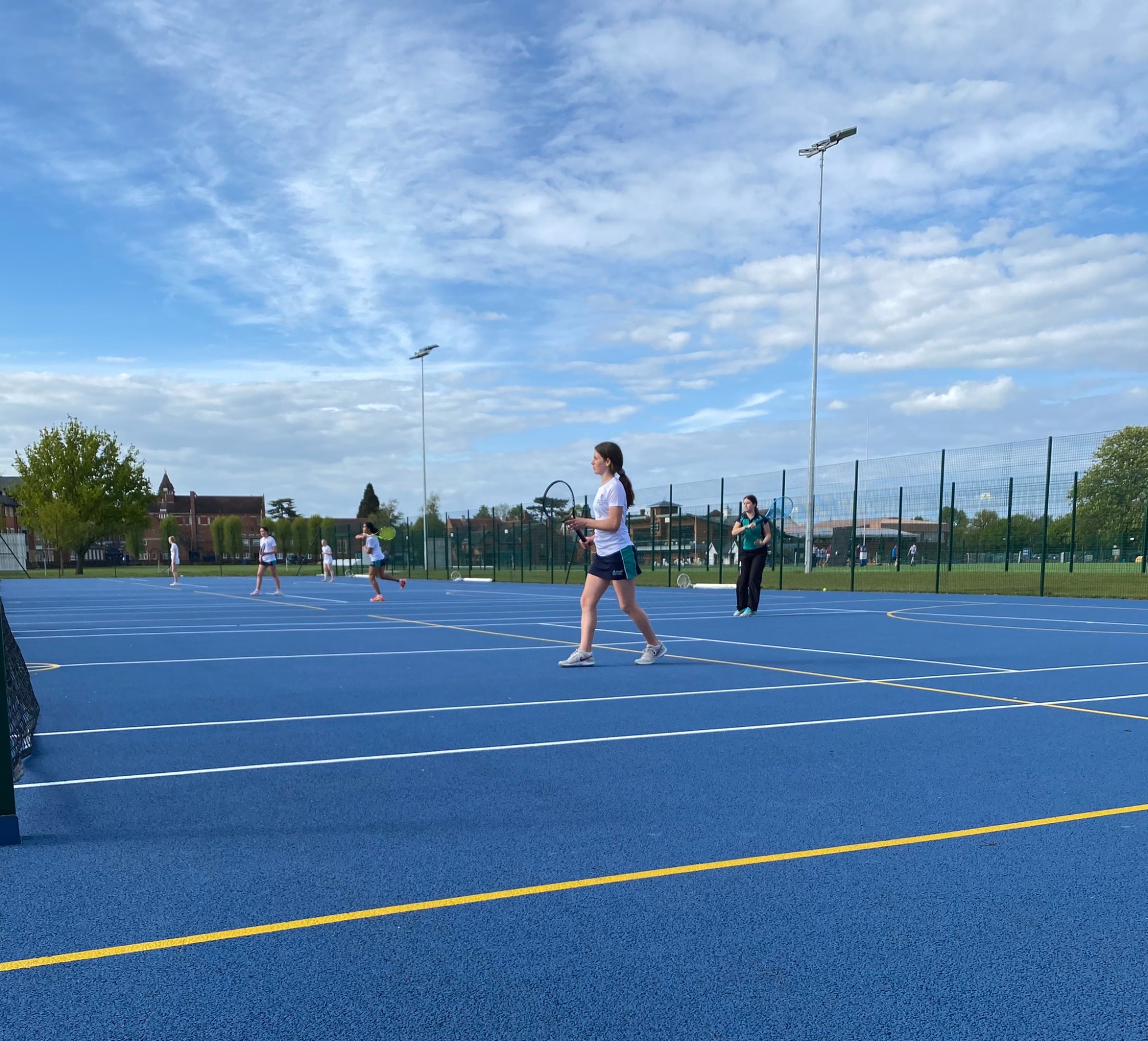 30 April - 6 May
This week our tennis team beat Leicester Grammar in round 2 of the National Championships 18U K/O competition with a 4-2 win with players from Year 8, 9 and 12. It was a first-time victory for us over a dominant tennis school.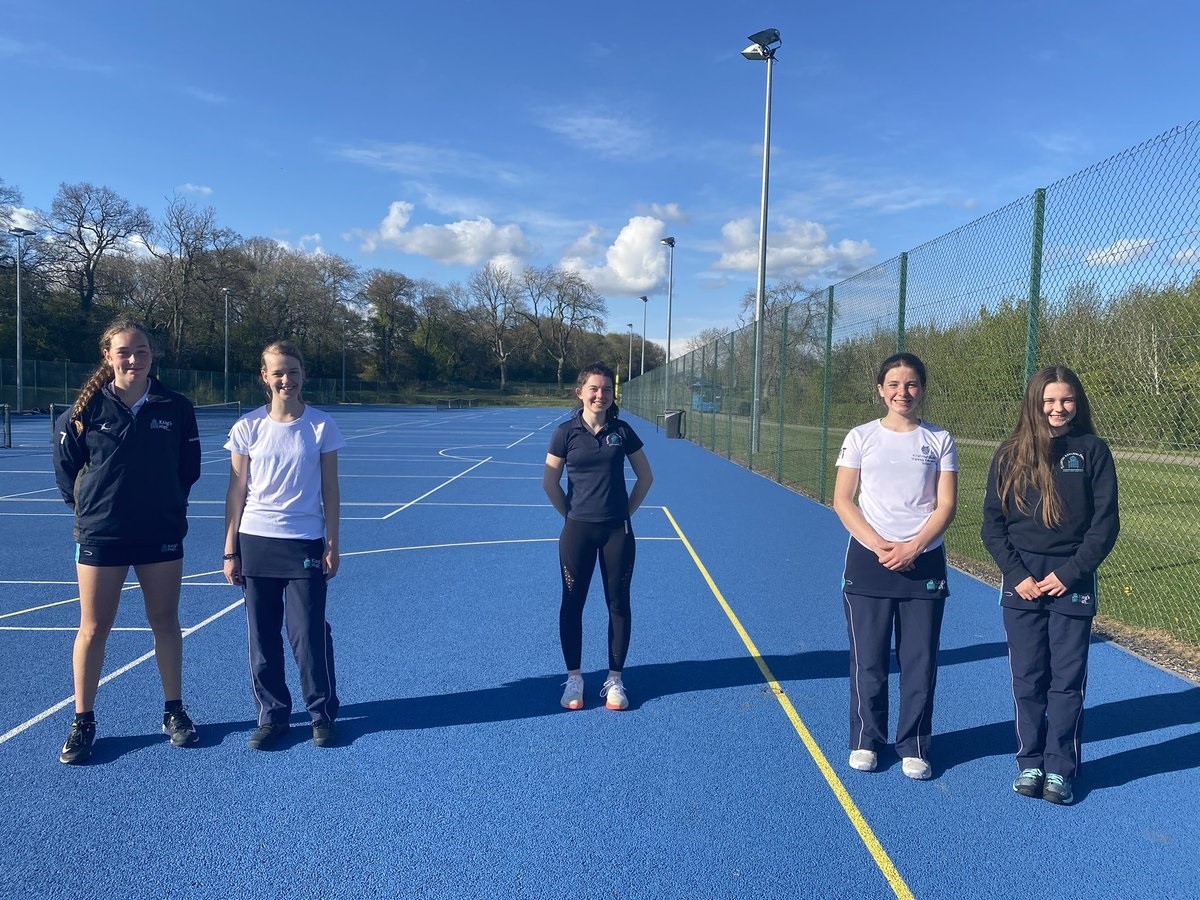 This Saturday is going to be a busy one sporting-wise with the girls on site for our first swimming gala - good luck to everyone taking part. Sadly we have had to postpone hosting the Midlands Tennis Tournament, home cricket fixtures for U12 and U13s, and away cricket fixtures for the U14s and U15s due to the weather.
24 - 29 April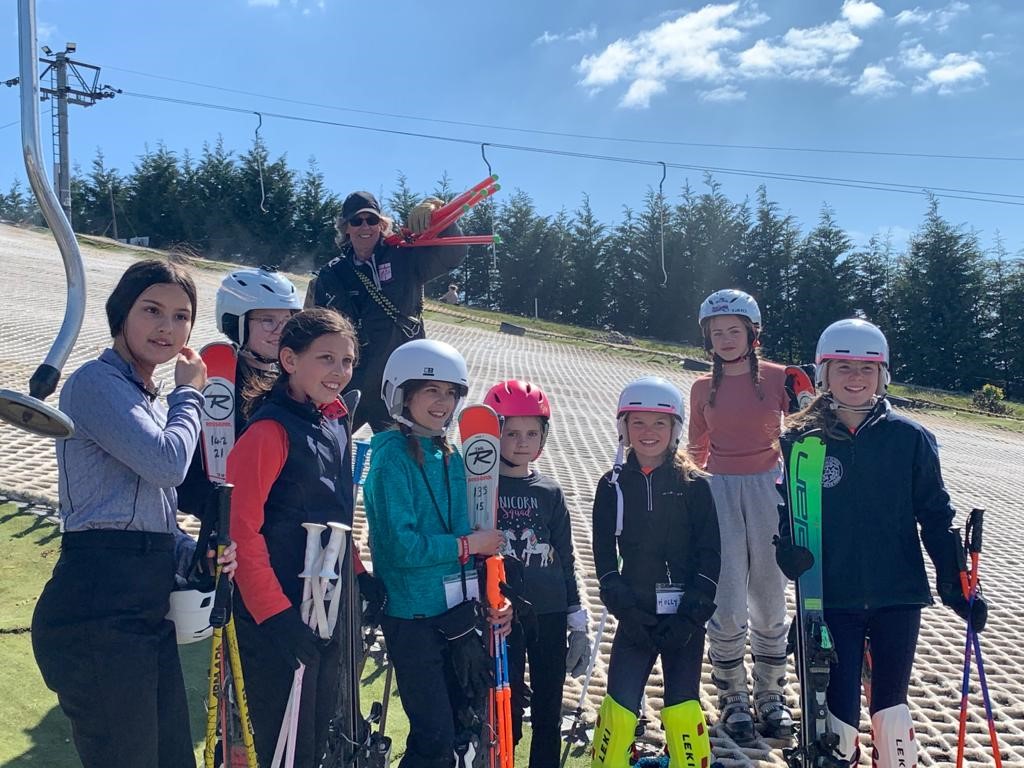 On Sunday 25 April, seven King's High pupils from Years 7 and 8 took to the artificial ski slope at Swadlincote Ski Centre in South Derbyshire.
They were attending a training event organised by The English Schools' Ski Association (ESSKIA). The school has recently become a member of this organisation with a view to entering teams in the Area Qualifying races for the English Schools Championship in September 2021.
Only two of the pupils had experience of skiing on an artificial surface so, on entering the long and steep slope at 10.15am, many nerves were on display. However, under the guidance of the ESSKIA ski race instructors, they quickly found their ski legs.
They concentrated on basic skiing technique for the first 90 minutes and then worked on their technique through either Stubbies or Gates.
After a well-earned lunch break, the girls took to the slopes for timed runs and all athletes performed with exceptional skill.
Happy faces left the slope at 3pm and all girls were keen to repeat the experience at the next ESSKIA training day at The Gloucester Ski & Snowboard Centre on Sunday 23 May. Several other pupils from both schools have already signed up for the next event.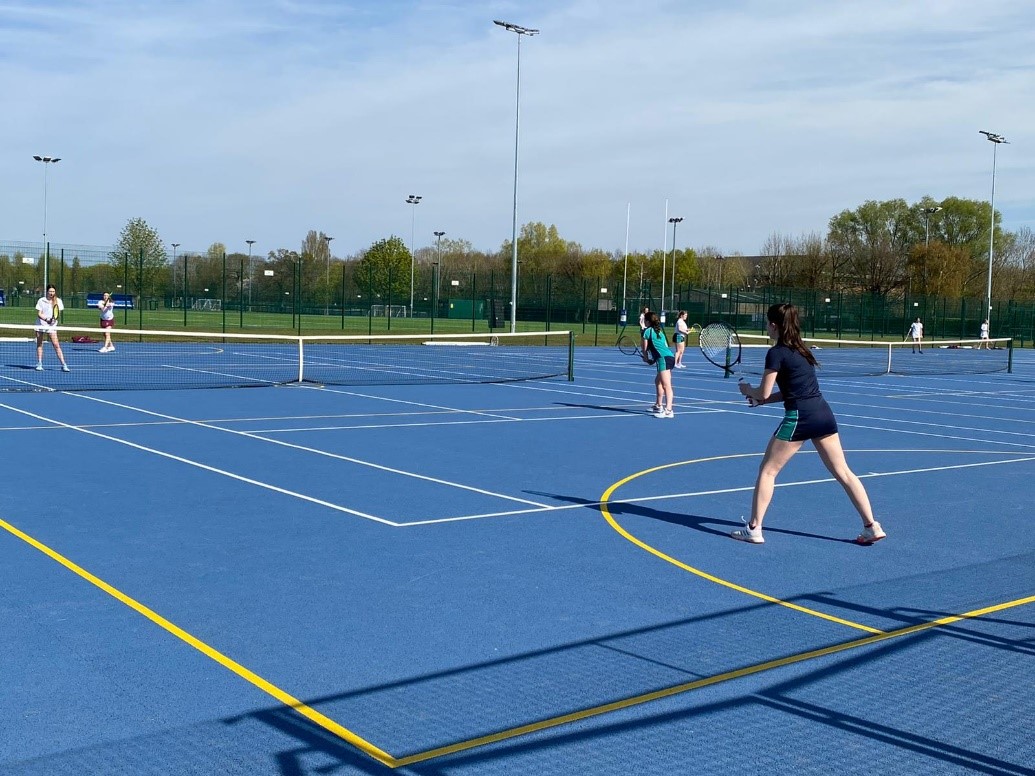 Very excited we had our first tennis fixture against Bromsgrove last Saturday and it was great to see the girls back in competitive play. Some tough games and excellent tennis on show. Next Saturday 8 May we are holding the Virtual Swimming Gala for Year 8 to Upper Sixth. Details have been sent out and if you haven't received them please contact Mrs Riley.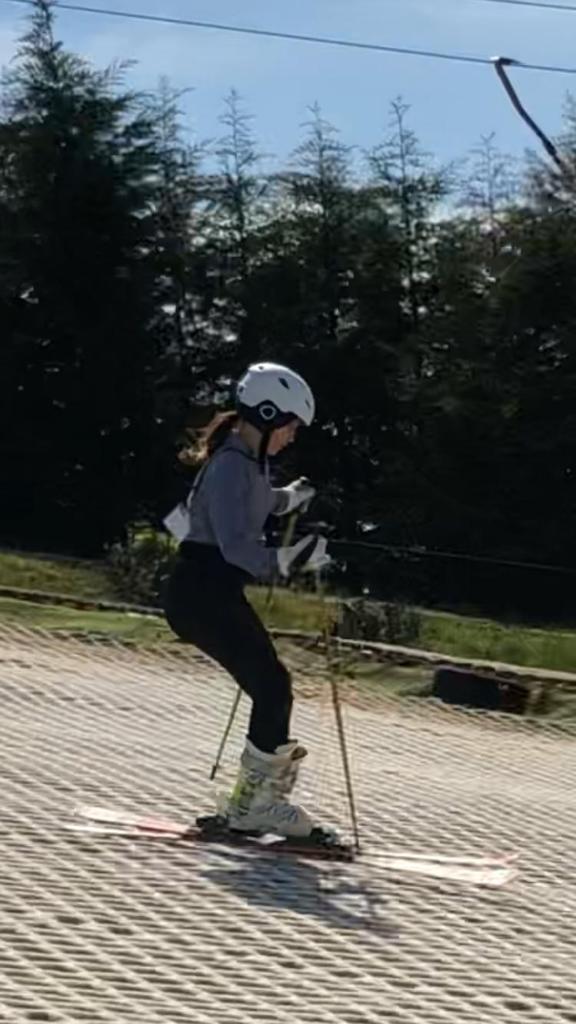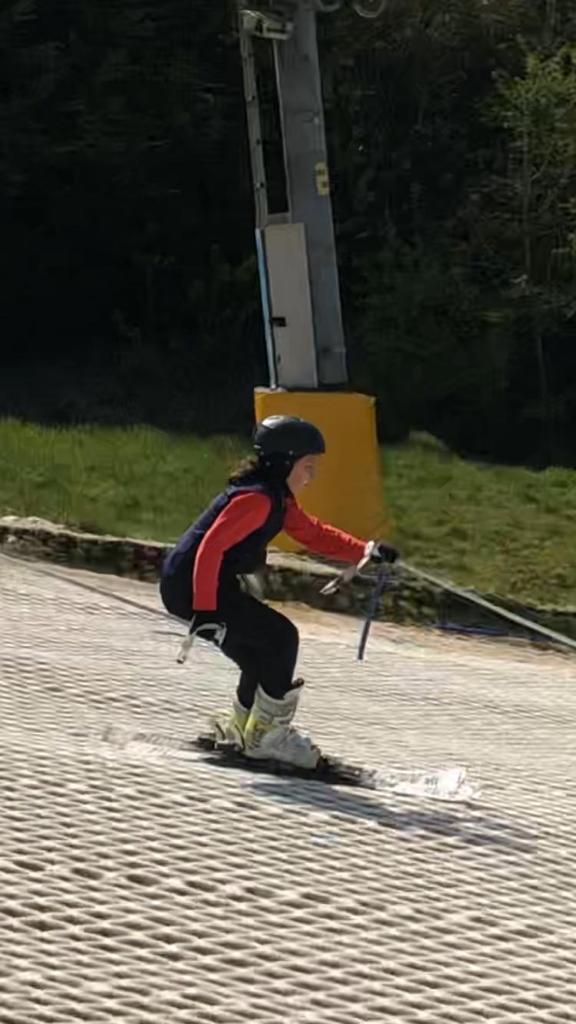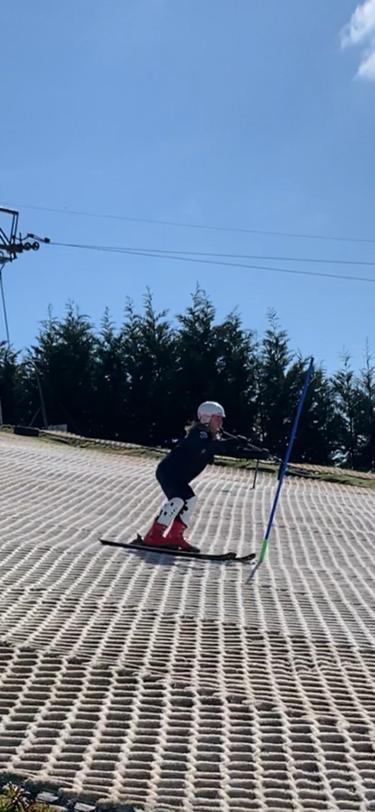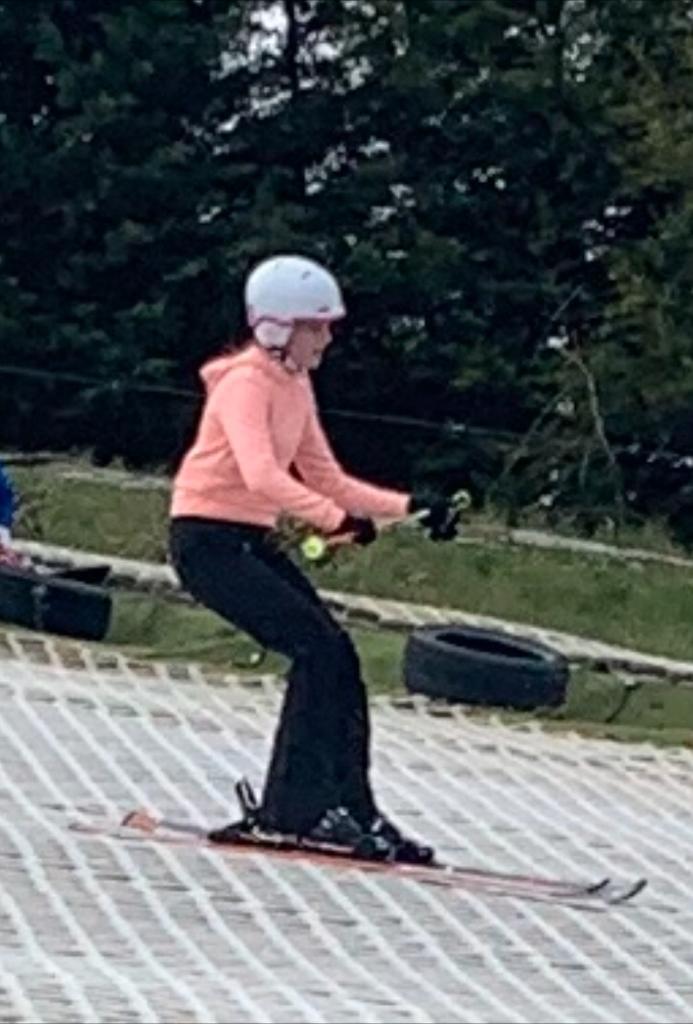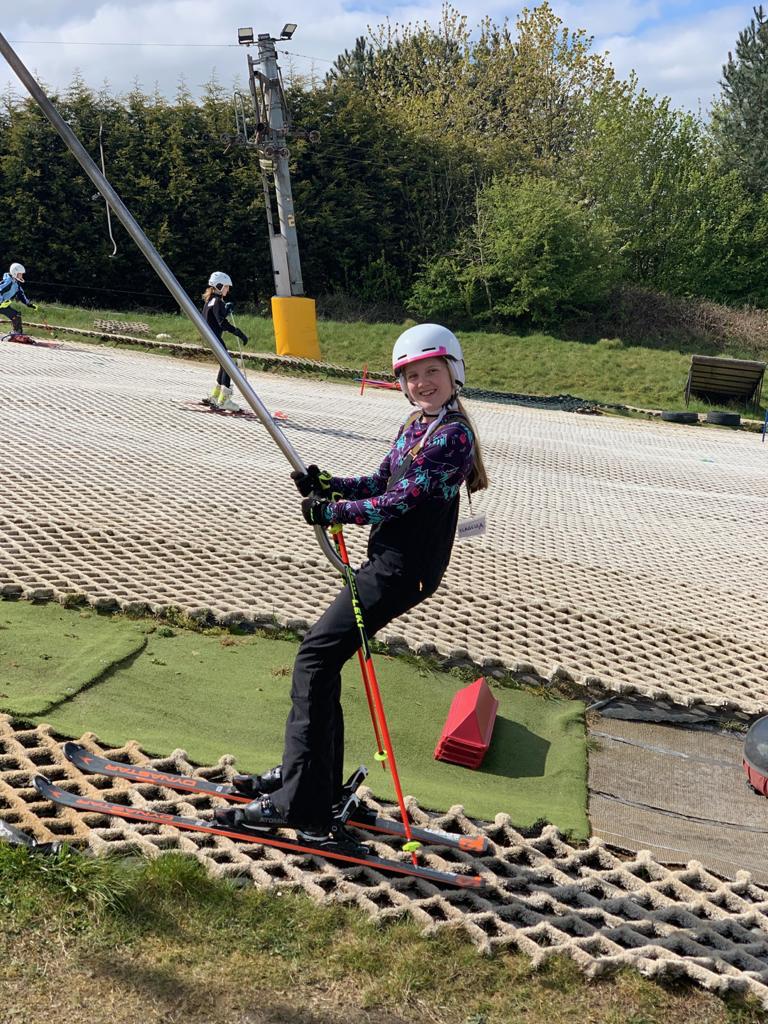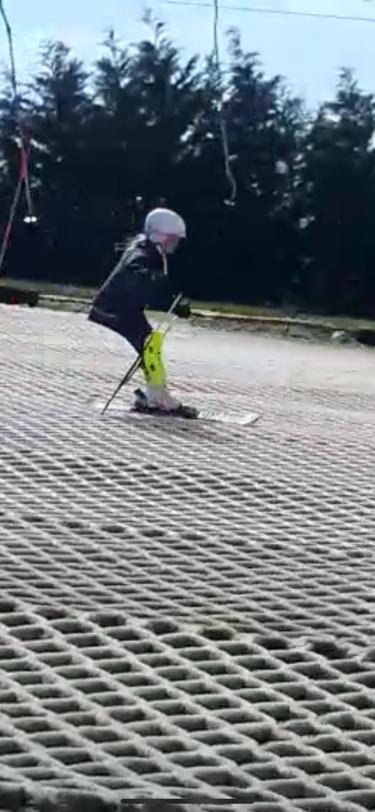 20 - 24 April
We have thoroughly enjoyed being back and playing sport this week with the added bonus of a bit of sunshine. The girls have enjoyed a range of tennis, cricket and athletics practices already, and the Years 7 and 8 girls even had their first Tag Rugby session with some of the Warwick School rugby coaches. There are two areas that deserve a special mention this week: the first is to recognise that our Upper Sixth enjoyed their very last Sports lesson at King's on Tuesday. For some this will be their last lesson over a 15 year period as a member of the Warwick Schools Foundation. They have been a wonderful year group to work with and enjoyed some outstanding sporting achievements throughout their time with us.
The second item to speak of this week is the eagerly anticipated return of inter-school fixtures. We welcome a small number of girls to King's on Saturday afternoon to compete in our first tennis fixture of the season and we can't wait!
27 - 30 March
We celebrated what we hope is the very last virtual Saturday sports session last weekend by completing scavenger hunts, challenges and a warm up dance off complete with burpees. The girls had a brilliant morning of challenges, all whilst helping Miss Clark to complete the last day of the Challenge PE charity fundraiser. Over the course of the morning hundreds of burpees were completed with the very last action of the day being number 3500 for the week. Thank you to all the girls who have been involved in the fundraiser and those who have joined us online for our Saturday sessions this term.
It has also continued to be a busy week of sport in school with the highlights being the very last netball and hockey sessions for our fantastic Upper Sixth. We are keeping everything crossed that we will be able to have a match for them to finish off their time at King's in the Summer Term after seven years of superb dedication and sporting achievements.
For those parents out there, who have daughters interested in skiing, we are in the process of setting up a Ski squad. If your daughter is interested in attending regular training sessions and races, then please email Mrs Smith on Jan.smith@kingshighwarwick.co.uk for further information. There are currently two training days planned. The first one is Sunday 25 April at The Swadlincote Ski Centre. Bookings can be made via the ESSKIA website (esskia.org). The second one is Sunday 23 May at The Gloucester Ski & Snowboard Centre and again bookings and further information can be found on the ESSKIA website.
Last session of the year for Year 7 hockey tonight and they had their first try of an 11-a-side.
20 – 25 March
Mr and Mrs Bryce led a footwork specific online fitness session on Saturday morning. Thank you to all involved. Well done to all the PE department staff who completed their challenges this week as nominated by the girls. We were all pretty impressed by Mrs Parkinson-Mills' run to and from work - a total of 30 miles – and Mr Bryce completing his one-minute handstand. Go over to our 'KHS Sport' twitter feed to see more videos and updates on how the department got on. Today (Thursday) four of the Year 8 girls completed the English school's virtual cross-country event and seven of the Year 7s completed the Central Warwickshire School Games Cross Country event. All the girls ran really well. Mrs Parkinson-Mills, Miss Clark and Mrs Riley will be leading an Easter fun competition this Saturday morning for their online fitness session.
13 - 18 March
A great session to finish our first week back at school. Well done to all those pupils who attended Saturday sport focusing on Athletic Development. This session allowed the pupils to improve their ability in different fundamentals of movements, as well as understanding the purpose of why we focus on the fundamentals. It was a great morning full of energy and enthusiasm by all the girls. It's been fantastic to see so many happy faces back on the hockey pitch during their gameplay sessions. Look out for the amazing Bryce tag team this Saturday morning for online fitness. It has been an exciting week for the staff of the PE department with the results of the Challenge PE charity fundraiser being collated. I know you will all be excited to support the staff over the next two weeks as they complete their designated challenges as nominated by pupils to raise money for the charity MIND. You can enjoy Miss Clark completing 500 burpees a day every day for a week, Mrs Parkinson-Mills running to school and back one day with a total of 30 miles, Mr Bryce holding a handstand for one minute, Miss Page completing 30 press ups and Mrs Bryce completing a 2km row, 2km bike and 2km run consecutively as fast as she can to name just a few of the challenges. Do keep an eye on the KHS Sports twitter feed for video evidence of these challenges being completed and thank you to everyone who has supported this charity fund raiser.
6 – 11 March
The focus for this week's Saturday morning netball session was looking at attacking the ball and having control of your body. Mrs Walker started off with a ladder HITT session which certainly got our heart rates up! We went down the ladder before heading straight back up it after a small break! Mrs Hinton then took over, starting with some ball handling skills before moving onto some footwork drills specifically working on strong forward and backwards drives when attacking the ball. A great way to start the weekend and all the girls who turned up worked super well, listening to the feedback given to them. It has been fantastic to hear and see the girls from all year groups back outside enjoying taking part in sports on our fantastic facilities. From first thing on Monday morning the fitness suite, swimming pool, netball courts, tennis courts, AstroTurf and grass pitches have sprung back into life with a full complement of extra-curricular sports clubs. As much fun as possible has been on the agenda for all clubs so far this week and girls have enjoyed taking part in the activities on offer.
Thank you to everyone who has supported our Charity Fundraiser in support of MIND. With challenges ranging from 500 burpees a day, and holding a one minute handstand, to running a 30 mile round trip to school and back, the challenges you've selected for our PE staff have been fantastic. Do keep an eye on the KHS Sport twitter feed to see them in action. Well done to all students who took part in the super Athletic Development session last Saturday; tomorrow it's online fitness.
27 February – 4 March
Miss Howells enjoyed hosting her Saturday morning live session and it was lovely to see all the girls wanting to develop their Cricket. It was great to see some of them outside embracing the weather as well as testing their bowling and batting accuracy. In Sport Discovery club Miss Howells was recreating iconic female sporting celebrations. The task was to choose an iconic female sporting moment, discuss why they have chosen it and outline its impact on female sport as well as replicate the celebration of that athlete. Miss Howells was very impressed with the videos that the girls put together. This Saturday it will be Mrs Hinton and Mrs Walker leading a netball session looking at strong attacking movements!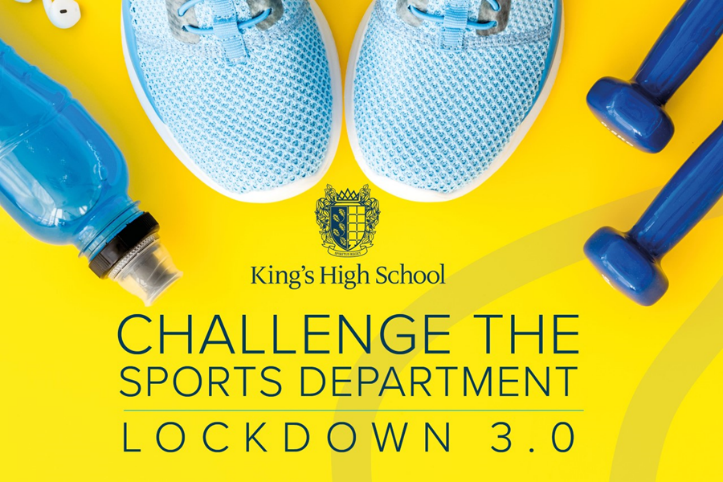 Hats off to all the PE staff who completed their challenges admirably this week, in aid of MIND, including a 30 mile run and a one minute handstand. More news and videos available on the KHS Sport twitter channel. Very well done to our four Year 8 girls who completed the English Schools Virtual Cross Country event, and seven Year 7 girls who took part in the Central Warwickshire School Games Cross Country event. And this Saturday we look forward to an Easter fun competition in our online fitness session.
22 – 25 February
What a way to mark our first week back this half term with a live question and answer session with not one, but two Vitality Superleague netball players! Over 100 girls from Warwick Prep and King's High joined the online talk to hear all about what it takes to follow your sporting dreams and to ask Lucy and Rosie Harris a range of questions from their favourite thing about netball to how they managed to balance their sporting careers with their academic studies through school and university. An inspiring talk indeed and one which we hope the girls at King's and Warwick Prep will take a great deal from. We are looking forward to our Saturday sport session again this weekend with a cricket themed workout and skills session. Congratulations to Lucia who was awarded the Junior Player of the Year at the Warwickshire LTA Awards held this week.
6 – 11 February
Having been listed in the School Sport magazine as one of the top 150 schools for sport in the country the sports department at King's has continued with an array of clubs and lesson this week. Last Saturday we had a live cricket themed workshop where girls enjoyed/endured a HIIT session with Mrs Parkinson-Mills pretending to be fielding an imaginary cricket ball and working those quick feet in the virtual field. With a little imagination and creativity frying pans, pairs of socks and anything in between were then utilised to practice catching and batting technique in a skills workshop with Miss Howells. We are looking forward to the girls playing properly again very soon. Our wonderful Sports Leaders are leading the live events for the Warwick Prep pupils all week for their award. They love meeting each other and having fun and this week has been Wacky Sock week in games lessons.
The department is excited to share with the students shortly a charity fundraising event that will take place after half term where they can get their own back on the PE staff for all of their fitness sessions recently. Look out for further news in the first week back after half term.
29 January – 4 February
Last Saturday's footwork-based session working on dynamic movements, where Mr Bryce tested everyone knowing their left from their right, whilst hopping over sticks. Followed by some tennis trick shots where girls used whatever they had at home, from a badminton racket with a pair of socks to a frying pan with a balloon.
It was fantastic to see a number of girls attempt the weekly challenge last week. Girls were asked to virtually pair up and complete 25km running between them. Congratulations to Phoebe, Julia, Maddie, Maisie, Florence, Bella, Amisha, Emily, Lucy, Mae and of course all the parents who were also dragged out running! Miss Clements and Miss Page did a HIIT session followed by Yoga and ended on a challenge of how long they can hold the tree pose for.
23 – 28 January
Last week the PE department finished their Friday evening with Pilates where the girls challenged their balance, glutes and core with girls declaring "their legs feel like jelly!". On Saturday, the girls joined Miss Page and Miss Clements for a Barre and Pilates based workout. The session was tough, but the girls persevered through each circuit and completed the session, finishing with some well-deserved stretching. Well done girls; excellent work. It was fantastic to start our week with an 8am workout on Monday morning. Girls from Year 8 to Upper Sixth (including Mrs Didlick) joined in to wake up their bodies and get the endorphins flowing before the school day. We look forward to welcoming even more girls next week. This Saturday's session is to be run by Mrs Bryce and will be a footwork and agility session suitable for anyone and then some tennis skills.
16 – 21 January
On Saturday morning Miss Howells and Mr Bryce ran a hockey specific morning workout session. About 23 attended. We were pleased to see our joint hockey captains, Lizzie and Millie attend. Focus was on strength endurance to begin with followed by abs and a finisher. Fun was had by all. This Saturday Miss Page and Miss Clements will be running a dance themed Barre workout from 9.30 - 10.15am. Girls have already been sent a link via their email to join. To help the PE department with planning of the sporting clubs next week we have sent a link to a form (form link) to the girls for them to sign up. We will be sending this out every Thursday and ask that they sign up by Sunday afternoon. Please check with your daughter that she has signed up.
| | | | | |
| --- | --- | --- | --- | --- |
| Day | Club | Time | Staff | Year groups |
| Monday | Monday morning motivation | 08:00 – 8:35 | PARS | 7 - 13 |
| | Yoga | 13:10 –13:40 | BRYK | 7 - 13 |
| | Yoga | 16:15 – 17:00 | PAGC | 7 - 13 |
| Tuesday | Pre-hub exercises | 13:10 - 13:40 | CLEH | 7 - 13 |
| | Pre-hub exercises | 16:15 – 17:00 | HINJ | 7 - 13 |
| Wednesday | Sport Extension | 13:10 - 13:40 | HOWR | 9 - 11 |
| | Sport Discovery Club | 16:15 – 17:00 | HOWR | 7 - 13 |
| Thursday | Dance/Aerobics | 13:10 – 13:40 | PAGC | 7 - 13 |
| | Footwork and Core | 16:15 – 17:00 | BRYK | 7 - 13 |
| Friday | Challenge sport | 13:10 – 13:40 | PARS | 7 - 13 |
| | Pilates | 16:15 – 17:00 | WALC | 7 - 13 |
9 – 14 January
On Saturday morning Mrs Walker and Mrs Hinton ran a netball specific HITT and footwork session. It was a great start to the weekend with the girls showing their usual enthusiasm and energy. Mrs Walker's HITT session focused on strengthening our legs for all those explosive jumps we need to make in a netball match, whether it is intercepting a pass, or receiving a ball in the shooting circle. Mrs Hinton moved onto some drills working on improving our agility, speed and quick change of direction. The girls were focusing on keeping their eyes on the ball but having their hips turned in the direction they were running.
A great session with lots of sweaty, tired faces at the end. Well done girls; it's so important to keep practising those skills.
This Saturday's session with a hockey specific theme will be run by Mr Bryce and Miss Howells and the link for the girls to join has already been sent to their emails.
Before Christmas the PE department organised three virtual sporting events (Fitness Challenges, Hockey Challenges and Swimming Gala) for all schools in the UK to take part in. We are pleased to announce the winners of these events below.
Winners
Advanced Fitness Challenge Team (Year 7) Winner: King's High (Team 1) - Chloe, Hermione, Sabrina, Florence
Advanced Fitness Challenge Individual (Year 7) Winner: Chloe
Intermediate Fitness Challenge Team (Year 11) Winner: King's High (Team 1) - Ione, Molly, Olivia, Julia
Intermediate Fitness Challenge Individual (Year 11) Winner: Ione
Hockey Challenge 2 – Keep ups (Year 8) Team Winner: King's High (Team 1) - Alannah, Mae, Madeleine, Paige, Gaia, Marina, Amisha
Hockey Challenge 2 – Keep ups (Year 9) Team Winner: King's High (Team 1) - Izzie, Yasmin, Aimee, Scarlet, Mollie, Hannah, Pippa
Hockey Challenge 3 – 5m Slalom (Year 9) Team Winner: King's High (Team 1) - Poppy, Jessica, Elisabeth, Madeleine, Krithi, Pippa, Yasmin
Hockey Challenge 3 – 5m Slalom (Year 9) Individual Winner: Poppy
Hockey Challenge 4 – Goal Scoring (Year 9) Team Winner: King's High (Team 1) - Fliss, Laura, Isabella, Krithi, Mollie, Natalie, Edith
Hockey Challenge 6 – Goal Keeper Accuracy (Year 7) Individual Winner: Kiran
Hockey Challenge 6 – Goal Keeper Accuracy (Year 9) Individual Winner: Izzie
Upon the girls' return to school we will be presenting certificates to all those who were awarded 1st, 2nd or 3rd place.
---
Sarah Parkinson-Mills, Director of Sport at King's High and Warwick Prep (and Investec Women's Hockey League star) reports:
Our girls' to excel in their sporting endeavours!
The U12 netball team recently competed in the National semi-final of the SNS cup competition, finishing in the top four teams in the country.
The U16 teams are celebrating successes in both hockey and netball, both reaching the the equivalent of the Midland's Finals. The netball team ended in the top 8 in the region, with the the hockey team narrowly missing out on progressing to the next stage of the National England Hockey competition.
The 1st and 2nd VII netball teams both played KES Stratford and recorded strong victories.
The U13 VII aside hockey team competed in the In2Hockey schools County finals. They won the group and reached the final, defeating Princethorpe and Bablake on the way conceding just one goal, and ending as runners up. The team now goes through to the Midland's Finals!
Congratulations to the U12 and U13 swimming squads who took part in the annual Warwick 50s swimming gala. It was a fantastic event, hosted in the swimming pool with Warwick School, which saw our girls competing against 11 other schools in each age group. The U12 Medley relay team started the proceedings in impressive style winning the first event of the day. There were a number of other excellent team and individual performances, with King's High finishing as runners up overall.
Congratulations to Maddie, Laura, Emma and Gigi who have all be selected to represent Warwickshire at Cross Country in March.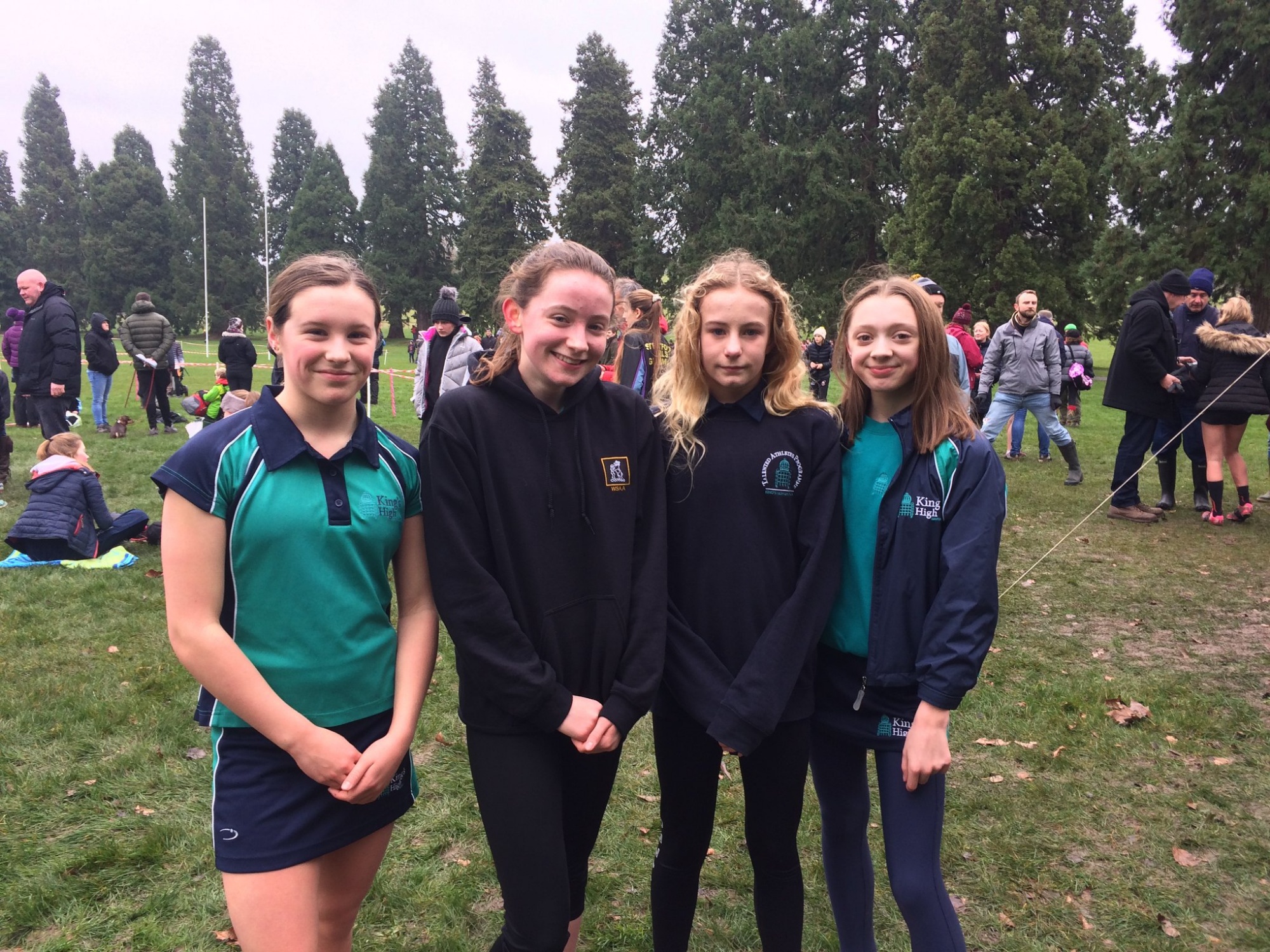 On Fire for Autumn Term!
King's High sportswomen have got this new season off to a flying start. In the past few days alone they have become: U16 Netball Champions, Plate Winners at the Midlands Tennis, won 1st and 2nd VII victories over Princethorpe College, four matches won for the U12A B C and D Hockey teams against Solihull School, 1st VI indoor hockey match and finally, our swimmers are ESSA qualifiers!
Swimming
The Juniors (Years 7/8) were the fastest in the West Midlands region in both the medley and freestyle at the ESSA qualifiers. A fantastic achievement. The medley A team finished in a time of 2.23.07. (Annabel/Amelia, Lizzie/Molly). In the free relay they finished in a time of 2.04.36.

The intermediates, disrupted by the late injury to Amalia, swam brilliantly to finish second in the West Midlands region in both the freestyle and medley relays. Free A time: 1.56.96 (Maddi/Sophie G/Ione/Becca. Medley A time 2.15.92 (Sophie/Maddi/Becca/Ione).

Congratulations to Sophie (Year 11) who has been selected to be part of the England U16 Rounders team.
King's has had great success once again on the sports front, with outstanding performances across many different disciplines, and by a huge number of our girls.

The Hockey and Netball teams continue to be some of the best in the Region and, despite training and matches being hit by the 'Beast from the East', the girls have continued to impress. 16 girls were fortunate enough to take part in a Wasps Netball workshop at the Ricoh arena early in the term which proved to be a very useful experience for them. There have been strong performances and victories against a number of teams, including Princethorpe, Malvern St James, Bablake and King Henry VIII. We have had 13 Hockey teams and 15 Netball teams in action over the course of the term.

The U13 and U15 Netball squads deserve a special mention. As the term has progressed they have taken on teams from all over the country and London, playing in the Independent Schools National Plate competition. We are extremely proud both squads played at a consistently high standard to make the semi-finals of this National competition. They have developed as individuals and as teams throughout and it certainly bodes well for the future of Netball at King's to have two teams competing in the later stages of this competition. We are extremely proud of the girls, their achievements and their competitive spirit when taking part in fixtures. There have been a huge number of girls who have represented the school in a number of different sporting disciplines. Well done to you all! We look forward now to the Summer Term where the girls will have the opportunity to compete in Tennis, Athletics, Rounders, Tag Rugby and Cricket.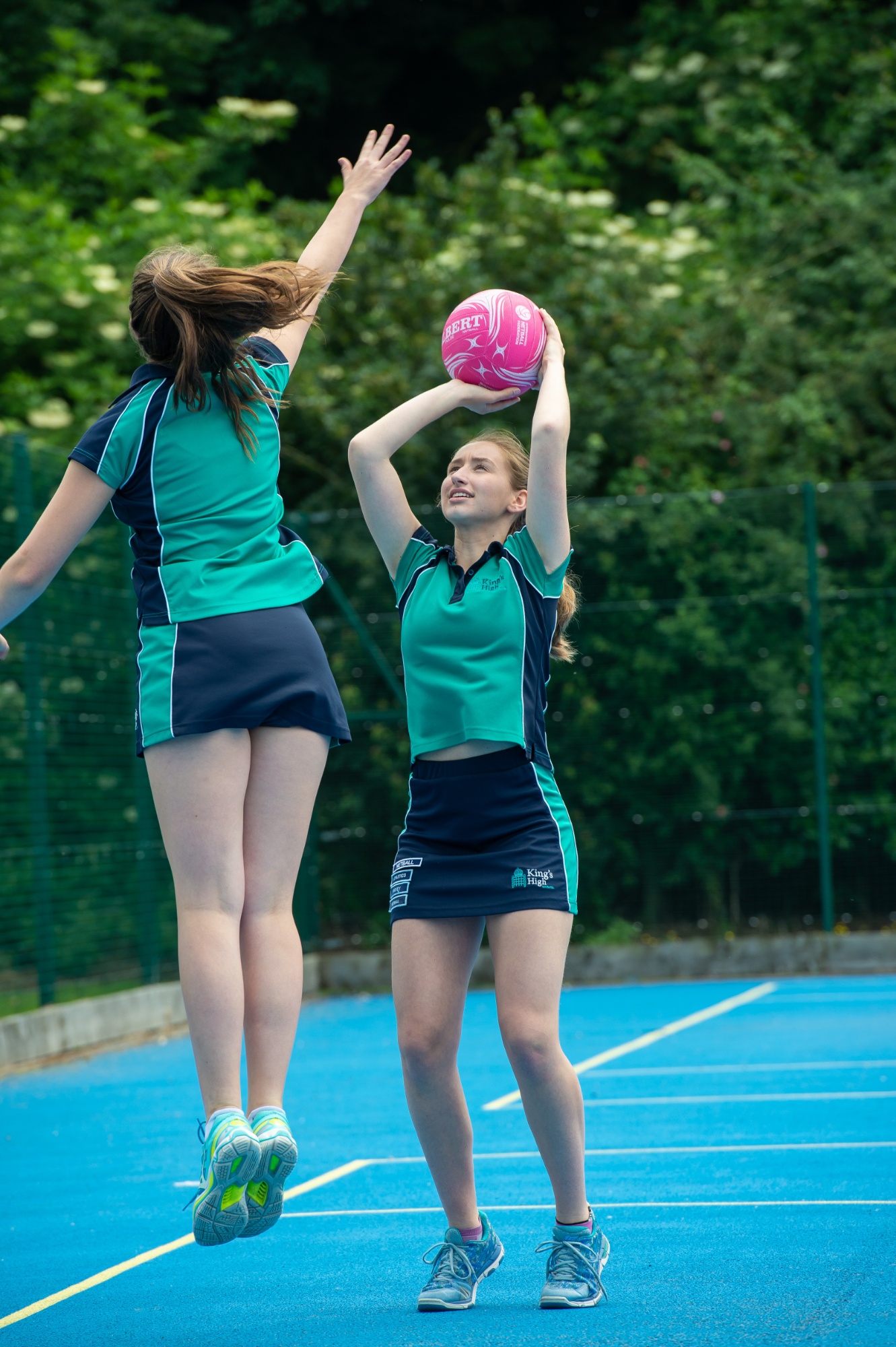 Netball – U13s County Champions, U12Bs Second in Emerging Schools Tournament
The U13 Netball squad most definitely used their experiences in the Plate Competition to see them take the County title at the end of the Spring Term. Competing against other local schools they comfortably topped their group with victories against Kingsley, Alcester Grammar and Bilton Grange. Coming up against Higham Lane in the semi-final was going to be tough but the girls rose to the occasion and comfortably ran out winners to book their place in the final. Once again the team faced Bilton Grange. The experiences the U13s have had through this season came to the forefront. After a cagey opening few minutes excellent composure all over the court meant a gap began to open. Super shooting under pressure from Hannah and Sophie meant King's took the title by an impressive 5 goal margin.

In the same week the U12B team competed against a number of other local school A teams in the Emerging Schools Tournament. We are delighted to say they finished runners up, which is a superb achievement. Congratulations to all who took part.

Hockey – County Championship Successes
In the County Hockey Championships the U12 team performed superbly, in what is a fiercely competitive age group in the area. A disappointing 1-0 loss to begin with spurred the team on to victories against Bablake, Shottery and King Henry VIII. At the end of the tournament there were three teams tied on points for the gold medal. It was to be decided by goal difference, which placed us in the Bronze Medal position. Whilst the girls were extremely disappointed to have lost the title in this way it shows what great potential they have for future years at King's.

In the U13 XI County tournament there was a nail biting finish. Building on their tour to Holland during the October half term the U13 hockey team have continued to develop and impress. A convincing win against Bablake set the tone, followed by a strong performance against Princethorpe and another convincing win against King Henry VIII. Going into the last game against Shottery the team knew a win would give them a chance of a medal. In the final moments of the game, a breakaway attack by Shottery forced a superb save from Jecca who had stepped up to play in goal, Sophie carried the ball out of defence and played it to Gabriella. With 30 seconds on the clock she passed the half way line and linked up with Sara down the right wing. Sara broke in to the attacking 25 with 10 seconds on the clock. Looking up she hit a cross to Olivia who calmly collected on her reverse stick, and slotted into the goal as the final whistle sounded. Scenes reminiscent of the Rio Olympics final followed as the girls celebrated their hard earned silver medals.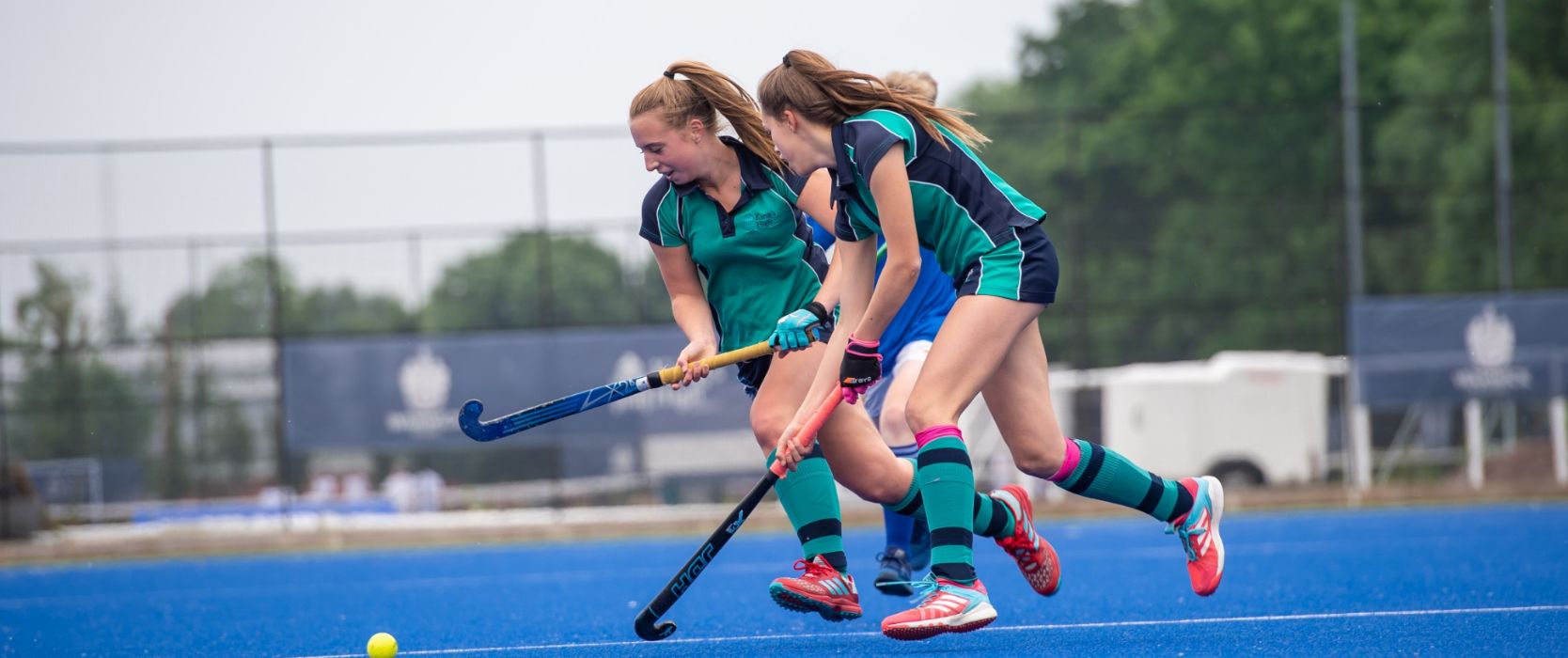 Swimming – Victorious Teams
It seems a long time ago that on the first day of term the U13 and U12 swimming squads competed in a gala against Bromsgrove. This set the tone for swimming this term with both age groups winning nearly every race.
The U18 and U15 A and B squads competed in the Bromsgrove invitational relays. It was a very successful day of racing with all squads, including the B teams, making the A team finals. The U15A team of Connie, Maddi, Evie and Ella won two silver medals in the medley relay and freestyle relay. The Warwick 100s later in the term proved to be a tense affair and one where the importance of every member of the squad really came to the forefront. The U18, U16 and U14 squad all competed on the day with a number of individual wins for our girls. The U14 squad, Sophie, Amalia, Maddi and Rebecca, took their age group title but it came down to the last three races to decide who would win the overall title. We were level on points with Bedford, and came out victorious by just 1 point. An outstanding effort from all involved.

The swimming squad finished their season at the Otter relays. This is one of the oldest and most prestigious swimming meets in the school calendar. It is an open age group event and we took a number of young swimmers. To finish 14th out of 62 schools is an excellent achievement. Early in the term our Talented Athlete Programme swimmers were fortunate enough to take part in a breaststroke Masterclass with Mark Branch, the Junior 200m breaststroke record holder.

Water Polo – U15s Third at National Finals
Continuing our dominance in the pool, but this time with a ball as well, the U15 Water Polo team have been in blistering form. They qualified for the National Finals in emphatic style as Regional Champions, knocking out the defending National Champions on the way. The team, made up of girls from Year 7 to Year 10, and captained by Issy, travelled to Northampton to compete in the finals. In their first group game they play Manchester High School. It was a cagey affair in the first half but Issy held her nerve when taking a penalty to give us a 2-1 lead at half time. A storming second half meant we ran out 6-2 winners. A great start to the competition. In the other group game against Highgate confidence was high, and we won through to the semifinal, 5-2.

After a short break King's played Bedford in the semi-final for a chance to compete to be crowned National Champions. Having played then in the regional round we knew it would be a tough match. Bedford took the lead in the game to be leading 2-1 at the half way stage. In the second half we scored early to draw level then almost without answer bombarded the Bedford goal. Unfortunately it wasn't to be and the score remained 2-2 until the end. A penalty shoot out was to decide who would progress. Disappointingly it wasn't our day and we went out 3-4.

Keen to ensure we came away with a bronze medal, the least the girls deserved, the team showed great resilience and togetherness to put on a solid performance once again against Manchester High. We dominated play to finish 3rd.

Congratulations to all the girls involved. To finish third in the country is a remarkable achievement and we are very proud of you

Claypigeon Teams: Four Times National Champions
King's Clay Pigeon teams won the British Nationals Championship title for the fourth year running. This was an extraordinary feat, ending yet another victorious season - Champions 2015, 2016, 2017, 2018 - which saw the girls regularly beating Millfield, Marlborough College, and even the Royal Agricultural University. All congratulations to Sophie, Chloe, Cassie, Elizabeth, Lucy, Nina, Matilda, Emily, Freja and Jemma. Going For A Fourth National Championship?

Our Clay Pigeon Shooting team (National Champions 2015, 2016, 2017) were the Team winners at the Oxford Gun Club's Schools Challenge, beating the team from the Royal Agricultural College at Cirencester, a true accomplishment. Chloe, Lower Sixth, was third in the senior Ladies and Freya, Year 9 was third Prep Lady. Our girls also won First and Second at the Warwick Schools Challenge, with Chloe the Top Scorer. Competition included Bloxham, Cheltenham College and a large cohort from Millfield. Our brother teams from Warwick School also won their competition.

Cross Country – Warwickshire Schools and Nationals
Our cross country runners have enjoyed the mud perhaps more than others. Special mentions should go to Daisy who finished 9th in the U16 Warwickshire School Cross Country. In the U14 age group Gigi finished 8th out of a field of 48 in the U14 version of the same competition. In the younger years Emma finished 12th in the U13 age group and our youngest runner, Molly, ran extremely well to finish 4th place and qualified for the National Cross Country Championships. Congratulations to all our runners!

Badminton Teams Central Warwickshire Bronze Medallists
Following on from their success in the Level 2 competition the U16 Badminton team went on to represent Central Warwickshire in the Level 3 school games finals. They played superbly well losing only to the eventual winners. Congratulations to Emily, Faith, Grace and Olivia who finished in the Bronze Medal position.

Athletics: Third at School Games Indoor Athletics
It seems bizarre to say we had our first Athletics fixture of the year considering the recent weather conditions. The Year 8 team competed at the School Games Indoor Athletics competition. They finished 3rd overall with a particularly strong performance from Georgia. We look forward to the outdoor season to come.