Award-winning Drama at King's: we shine a light on our A.C.T. Club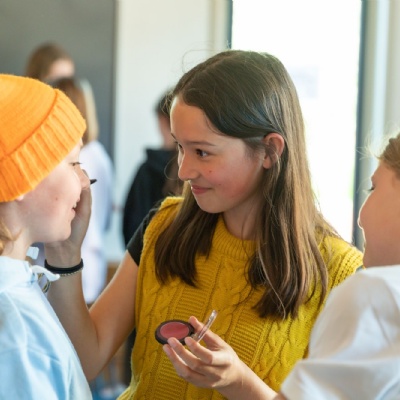 Spotlight on our A.C.T (Aspiring Creatives in Theatre) Club:
Drama is important at King's High and there are opportunities for everyone, whatever their interests. Our hugely popular lunchtime A.C.T. (Aspiring Creatives in Theatre) Club sees pupils getting involved in everything from acting, lighting and costume, to stage management. An exciting programme this half term includes:
Live Theatre - joining to watch and discuss a performance.
21 Jan - Talisman Talent - An agent will be speaking to us and answering your questions.
28 Jan, 4th Feb, 11 Feb - Sock Puppetry - Mrs Wild will be showing us how to make your very own sock puppet!
18 Feb - Athavale's Audio - Mr Athavale speaks about his work in audio including recording audio books, mic work and processing of the human voice.
All are welcome and sessions start at 1:30pm in the Drama Studio.
'The level of opportunity and encouragement given to pupils at King's High means that involvement in the Arts is high across the school, and not just limited to a select elite few. The fantastic facilities allow the school to offer both an amazing Arts curriculum, and also a wonderfully enriching programme of extra-curricular activities.' King's High, Winner – Excellence and Innovation in Performing Arts (Music and Drama), Independent Schools Association UK Awards.