NMAPS Visit Evergreen School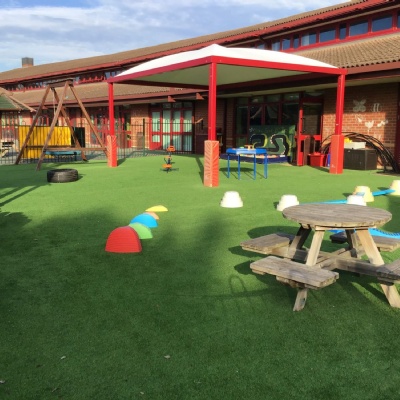 This week, the NMAPS Trainee Teachers of Mathematics visited Evergreen School in Warwick to gain experience of working with pupils in alternative settings to mainstream education.
They spent the day working with the pupils, observing a variety of activities and lessons where Mathematics and Literacy were integrated into every aspect to prepare pupils for relevant real-life scenarios.
The trainees thoroughly enjoyed being involved in the running of the school breakfast service for staff and students and then helping the pupils use a shopping receipt for the ingredients to work out how much had been spent and earned in order to calculate profits. In the afternoon, the Maths Trainees enjoyed listening to presentations about leisure services in the Warwick area.
This visit builds on the close links that are developing between King's High School and Evergreen School. Each week, King's High pupils visit on a Friday afternoon to participate in a range of activities. We are grateful to Evergreen School for hosting the trainees and for organising such a fantastic day for them.
Find out more about training to teach Mathematics and Physics with NMAPS and the Warwick Independent Schools Foundation here.