Year 10 to Upper Sixth - half term Religion, Philosophy and History trip to Poland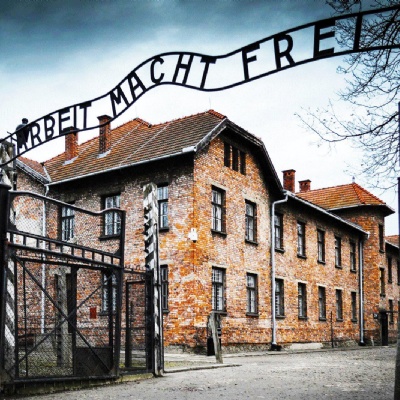 Girls from Years 10 to Upper Sixth took part in a half term Religion and Philosophy and History trip to Kraków, Poland.
On arrival they walked to the Galicia Jewish Museum where they viewed photographs and mementos of the long history of the Jews in Kraków. They were privileged to listen to a survivor of the Holocaust; Anita Panek. Anita was born in Kraków in 1930. She enjoyed an affluent childhood and was holidaying in Juan-les-Pins in the South of France when war broke out on 1st September 1939. She did not return to Kraków until she was in her 80s – all of the rest of her family died on the way to or at Auschwitz. Anita and her parents escaped France when it was invaded by walking from Paris to Spain and managed to build a new life in Brazil, becoming a renowned Biochemist. She told the girls it was important to work hard and have a positive outlook.
The next day the girls enjoyed a tour of the Jewish district, hearing about life before the war for the Jewish inhabitants. They then made their way south of the river to the former Ghetto and were saddened to hear the hardships that were endured here. They visited Schindler's Factory Museum and this deepened their understanding of life during the war.
The final day of the trip was a guided tour of Auschwitz and Birkenau. Girls showed great maturity and sensitivity as they visited the cells and the remaining crematorium. The exhibitions of photographs, documents and prisoners' belongings were extremely moving. The girls and teachers left in reflective moods and have said it is an experience that will not be forgotten.
Anita Panek - talking about her experiences