Summer School Launches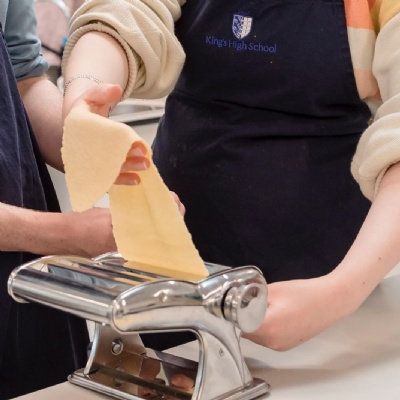 This week, the new Foundation virtual summer school has been launched. With over 40 courses, spanning Years 3-13, and covering the arts, humanities, and science, the courses have been designed to offer fun learning opportunities for Foundation pupils over the summer break.
Delivered by staff at King's High and Warwick School, the courses include:
Becoming a paper engineer
Cooking around the world
Alternative medicine of chemistry
Miniature 3D models
Radio Drama
Richard Nicholson, Head of King's High and incoming Principal of the Foundation, commented: 'we know that this will be a complex summer for many of our families. Whilst there had been a full programme of remote learning throughout the closure of schools to most pupils, we wanted to offer something extra and different, to ensure that our pupils had the opportunity to continue their learning and following their interests over the holiday period. The breadth of courses offered and their popularity are testament to the skills and ingenuity of our staff and our pupils' love of learning.'
The Summer School is being organised by Caroline Gilbert, Head of Futures at King's High: 'there have been well over 600 sign-ups for the courses. There has been huge interest in this programme from both staff who have offered the courses and pupils who have jumped at the chance to take part in some really exciting on-line learning opportunities.'
The Summer School is being delivered via the Microsoft Teams platform, which the schools have used to deliver on-line learning over the closure period.