Exciting New Team to Lead Foundation's Future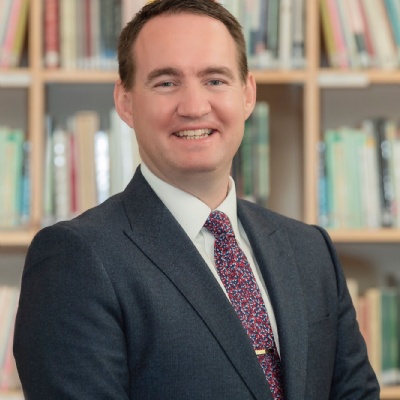 The Warwick Independent Schools Foundation is delighted to announce two new appointments to guide the Midlands' leading independent schools through the next stage of their journeys.
After an extensive recruitment process, Dr Stephen Burley has been appointed as Head Master at King's High School and Mr James Barker as Head Master at Warwick School.
Dr Burley, currently Academic Deputy Head at King's High School, is already a well-known figure in the school community. A graduate in English from University College London, Dr Burley went on to sit his Master of Philosophy at St Catherine's College, Oxford, where he was also a tutor for admissions, and took his doctorate at Queen Mary, University of London. Beginning his career at The King's School, Canterbury, Dr Burley then moved to Sevenoaks School, before joining Headington School as Head of English. He joined King's as Deputy Head and recently took over the position of Acting Senior Deputy Head.
During his time at the school, Dr Burley has introduced a range of exciting education initiatives, harnessing the innovative King's spirit and bringing an exciting vision to the school.
Dr Burley commented, "I am enormously proud to have been appointed as the new Head Master of King's High School. There is a tremendous sense of excitement since the school's move to our new site and it is a remarkable moment for the whole Foundation as we come together on one campus. King's High is renowned for its superb pastoral care, academic excellence, remarkable student achievements, and for offering a nurturing, supportive, and inspiring environment in which our students can thrive. Together with the wonderful team at King's High, I am thrilled to have the opportunity to lead the school into the future."
Currently Acting Head Master at Warwick School, Mr Barker began his association with the school as a pupil, spending a happy seven years there, before leaving to study Philosophy at the University of Cardiff. He returned to Warwick School as a graduate teacher, before taking on leadership positions at Abingdon School and Royal Grammar School, Worcester, returning to Warwick as Deputy Head in 2016.
As an Old Warwickian, Mr Barker's commitment and passion for Warwick School and the Foundation community is absolute, as is his determination to ensure that every pupil achieves at the highest possible level in all that they do.
Mr Barker commented, "It is an enormous privilege to be entrusted with the responsibility of guiding Warwick School at this exciting time in its long and proud history. Warwick prides itself on preparing our boys to thrive in a rapidly changing environment, equipping them with the intellectual and emotional tools, as well as the qualifications, to play a positive role in the world. Education is a partnership between pupil, parents and school and I am hugely excited to lead this remarkable community on the next stage of this journey."
Richard Nicholson, Foundation Principal, commented: "The opportunity to lead our two outstanding schools attracted an exceptional field of educationalists. In Mr Barker and Dr Burley, our schools have leaders who are committed to a vibrant and exciting education for all our pupils.
This is an exciting time for the Foundation. I look forward to seeing the schools working together and sharing the best of each other, to fulfil the truly unique 'Best of Both Worlds' experience."
The Warwick Independent Schools Foundation comprises of Warwick Preparatory School, Warwick Junior School, King's High School and Warwick School, providing an outstanding education for pupils aged 3-18. This year saw the completion of the ambitious 'Project One Campus', providing world class facilities for our pupils all on one site.