All you need to know about our Sixth Form Scholarships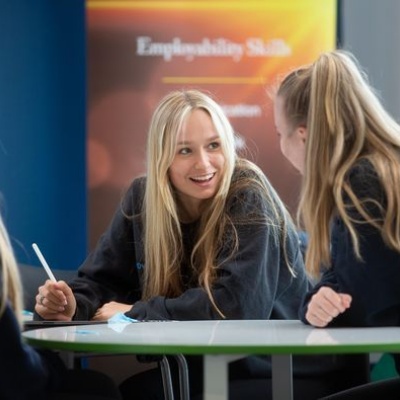 King's High, Warwick has one of the most successful Sixth Forms in the country. It is also one of the most vibrant and innovative.
Being a Sixth Form scholar at King's is as exciting as it is challenging. Our scholars make the most of the remarkable opportunities available, leading from the front to create the vibrant and dynamic academic, cultural, musical and sporting life that makes our Sixth Form so special.
Dr Phil Seal, Deputy Head (Academic), says: 'We always encourage our pupils to aim high and give new things a try. If you read one of the scholarship type profiles and think that it might be for you, then why not give it a try.'
There are three types of Sixth Form Scholarships available:
Subject Scholarships - The school awards a number of Subject Scholarships every year to students who demonstrate exceptional ability in the following subjects: Art, Design Technology, Drama, Music and Physical Education.
Academic Scholarships - These scholarships are awarded annually to students who demonstrate exceptional academic ability and potential. The Ruth Court Mathematics Scholarship is included in this category of awards.
All-Rounder Scholarship - These scholarships are awarded to students who excel in a range of disciplines. They are standalone scholarships that cannot be held in conjunction with any other scholarship.
Applications are due by Wednesday, 6 October 2021. For more information, please visit King's High Sixth Form