Equestrian Success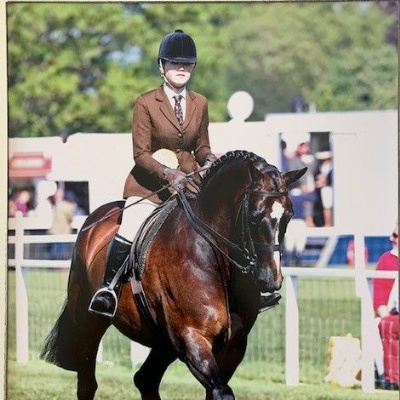 King's High girls have been achieving big things in the Equestrian world.
Congratulations to Tillie who came 5th in the Schools Equestrian Games One Day Event (ODE), and has qualified for the School Equestrian Games Eventing Championships at Broadway in October!
Alice took part in the Royal Windsor Horse show this month. Competing with pony Comperton Coda, who was reserve champion in the Working Hunter Pony class, and Church Rock Cashel, who came 4th in the Intermediate Show Hunter class.
Alice also rode on A Masterpiece, he was placed 1st in the Maxi Cob class. She also competed on Miserden Savannah who came first the Working Show Horse class. Such skill and versatility!
Alisha on Mae, Gemma on BKS Giselle and Evey on Chantilly Merryman competed in the NSEA Dressage National Championships Qualifier at Allenshill in Worcestershire during May too.
All three competed in the Prelim and Gemma also competed in the Novice.
Gemma came 5th in the Prelim and 6th in the Novice.
There were some very good riders and ponies in both sections, and our scores were considered very respectable given the tough competition.
Tillie has taken part in the Arena Eventing JwS at Allen's Hill. She came 4th in the 80/85cm and has qualified for the NSEA Championship Plate at Keysoe on the 16 and 17 November. Her horse Ebony jumped clear and they we were given maximum score for style!
Annabelle competed in the Warwickshire Hunt Pony Club Combined Training during the May half term holidays. She and pony Buttons competed in the 80cm class, achieving a leading dressage of 23.5 to come 5th overall - an excellent result!
Well done all, we are very proud!