Principal of our Foundation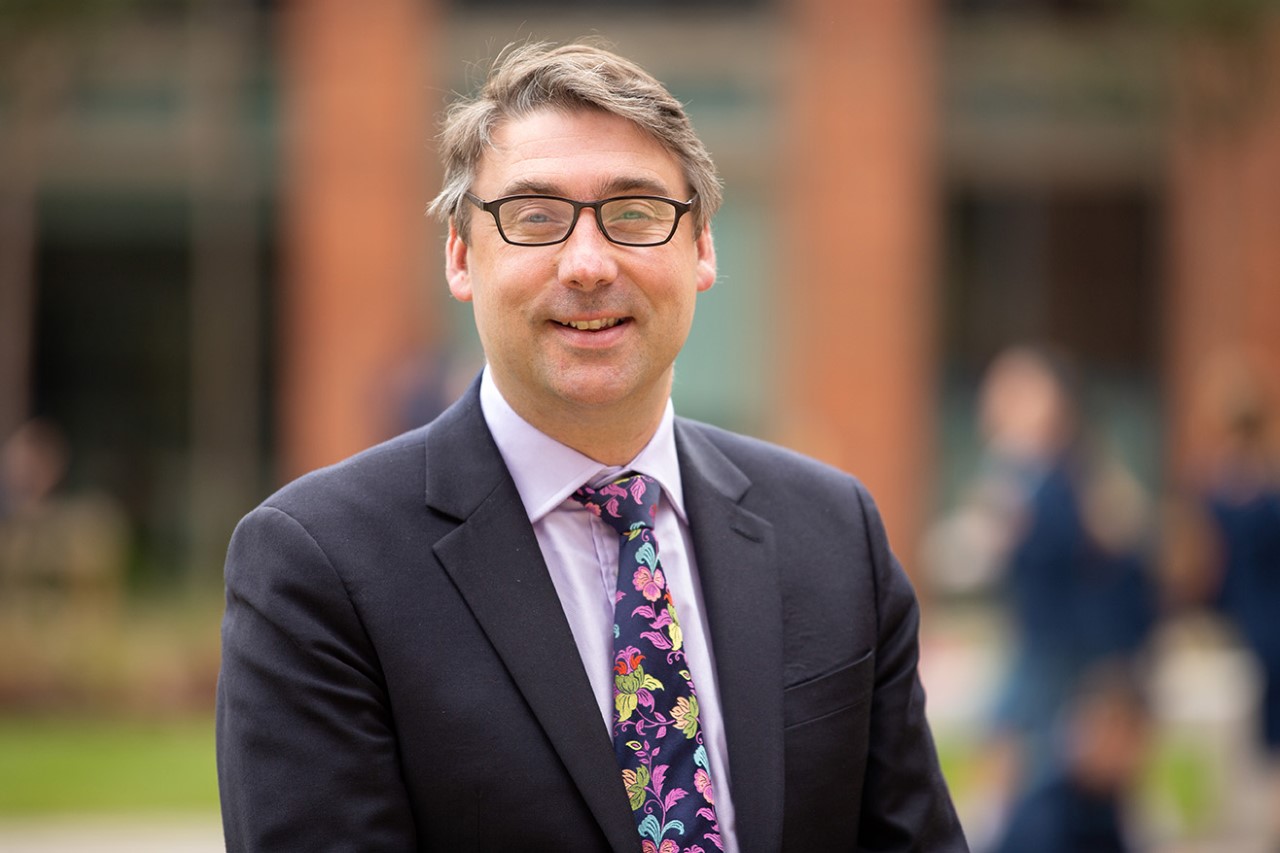 A former chorister at Southwell Minster, Mr Richard Nicholson was a Music Scholar at Denstone College before being elected as Organ Scholar at Pembroke College, Oxford, where he read Music. At Oxford he pursued a wide range of interests, including being the first director of the thriving city choir, 'Jubilate'; he was also the recipient of a Betts Travelling Scholarship, enabling him to study at the North German Organ Academy.
Mr Nicholson began his teaching career in west London, being rapidly promoted to middle leadership positions, before moving to be Director of Music at St Catherine's School, Bramley.
In 2006, Mr Nicholson joined the Senior Management Team at The Lady Eleanor Holles School in Hampton, Middlesex as Senior Teacher (Strategic Development). He was then promoted to the role of Assistant Head and latterly Deputy Head, which encompassed a wide range of academic and pastoral responsibilities.
Mr Nicholson has also played an active role in the broader educational arena. Amongst numerous interests, he has been a Governor at a primary school in Hounslow, and was invited to be the first representative from the independent schools sector to sit on the Richmond Local Safeguarding Children Board.
Mr Nicholson is a passionate advocate of the education offered at The Warwick Independent Schools Foundation. He believes that the 'best of both world' provision means that pupils can thrive in an environment which is dedicated to their needs, and where they are empowered to discover and explore subjects and interests free from the burdens of gender stereotypes, whilst working together collaboratively across age-groups and schools.
Outside education, Mr Nicholson still pursues his musical interests, is an aficionado of crime fiction, and is kept very well occupied by his two energetic Airedale terriers, Ptolemy and Erasmus.