Gardening Club - social influencers?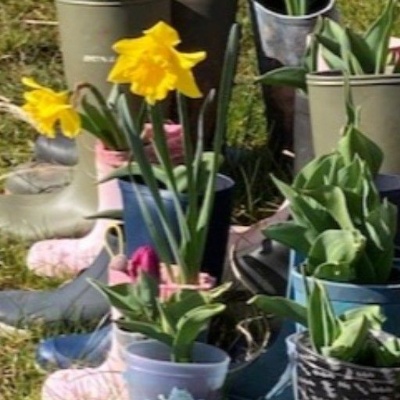 King's High's Gardening Club are transforming the area outside the Dining Hall. Their tulips, planted in recycled wellingtons, are a gorgeous splash of colour. They are also making waves on social media.
Arthur Parkinson, the popular garden writer (Pottery Gardener, The Flower Yard), illustrator and environmental campaigner, shared how he thought our pupils' recycled wellies are a great idea with his 83,000 Instagram followers, and Pippa Greenwood liked our gardeners' first daffodils! Who knows where this may lead – Chelsea, BBC GQT, Gardeners' World...?
Arthur Parkinson (below) thoroughly approved of our gardeners' green fingers, and recycling.