King's High Sports Team of the Year - The Shortlist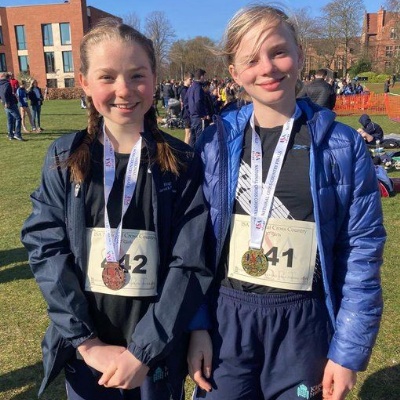 King's High Sports Team of the Year, 2021-2022 – The Shortlist: Junior and Intermediate Cross Country
Every year at our Sports Awards Evening, we announce the Sports Team of the Year. This award is usually decided by King's High's Sports Department. This year, however, there have been so many outstanding achievements, the PE department had to draw up a shortlist, and extend it to a school vote! As Director of Sport, Sarah Parkinson-Mills put it: 'Think BBC Sports Personality of the Year - only more important!'
We are celebrating all six teams on the shortlist, ahead of the Sports Awards Evening. Today, we shine a spotlight on two - our very successful Junior and Intermediate Cross Country teams.
Junior Cross Country
What a fantastic year for the Junior Cross Country. Starting off with the County Round of the Cross-Country Cup - Out of 39 runners we filled the podium (Immie 1st, Nancy 2nd and Martha 3rd), with Tiggy, Abbie and Emma completing a fantastic team performance, with all finishing in the top 8, achieving an unbeatable score of 12 points, and qualifying for the Regional Round. The Regional Round hosted the top 12 teams from the region, and once again strong runs by the whole team ensured we finished First Team, and qualifying for the National Cross Country final, as well as Immie winning the race and Nancy finishing 3rd. At the National Finals we were slightly hampered by a late illness, but for a young team (3 of the team can run again next year), we finished a credible 13th Nationally from 619 schools - a fantastic achievement. Special mention must go to Immie who finished 4th out of a field of 156 runners in this race. In the ISA Regional Cross Country the Junior team had 5 runners in the top 10 (Immie 1st, Nancy 2nd and Annabel 4th) and became ISA Regional Champions. At the ISA finals they represented the West Midlands Region. Immie won this to become ISA National Champion and Nancy took the Bronze medal, and overall the team came National Runners Up. Four members of the Junior Team represented Warwickshire at the National Schools Cross Country Finals, achieving 5th place for the Warwickshire Team from all the Counties.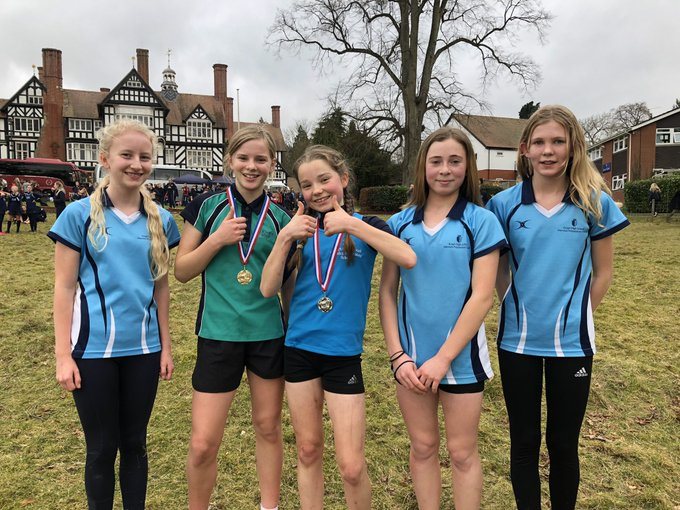 Intermediate Cross Country
The Inter (Year 9/10) Team also qualified for the National Cross Country Cup Final. They finished third team in the County round with Maddie finishing third overall. In the regional round they finished third to qualify for the final. A strong team performance in the final saw them finish 13th out of 27 teams, and all runners finishing in the top half of a 150 strong field of runners. In the ISA Cross Country the Year 8 and 9 girls combined to make a team and ran well on a course that consisted of two stream crossings, with Mae taking home a bronze medal, Tiggy and Ellie, 7th and 9th, also qualifying for National Finals. Martha and Florence finished off a superb team performance. Overall the team finished runners up, and four runners were selected to run in the ISA finals as part of the West Midlands.