Pony Express: competition news from King's High's keen equestrians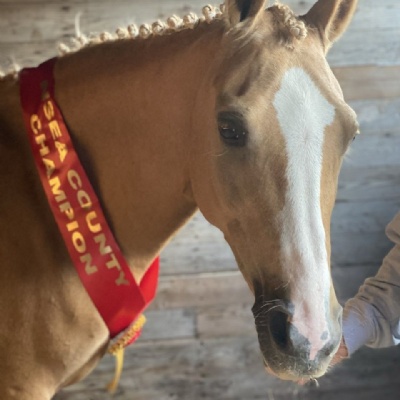 From Team GB to National Championships, Pony Club to One Day Events, and just having fun, here is a taste of what King's High's keen equestrians have been up to, supported by our amazing Equine Sports Co-ordinator, Sam Hadley.
The weather is getting warmer, the rugs are coming off - it has been a good start to the season for our King's High equestrians:
Lily & Lily came 2nd at Dallas Burston Pairs.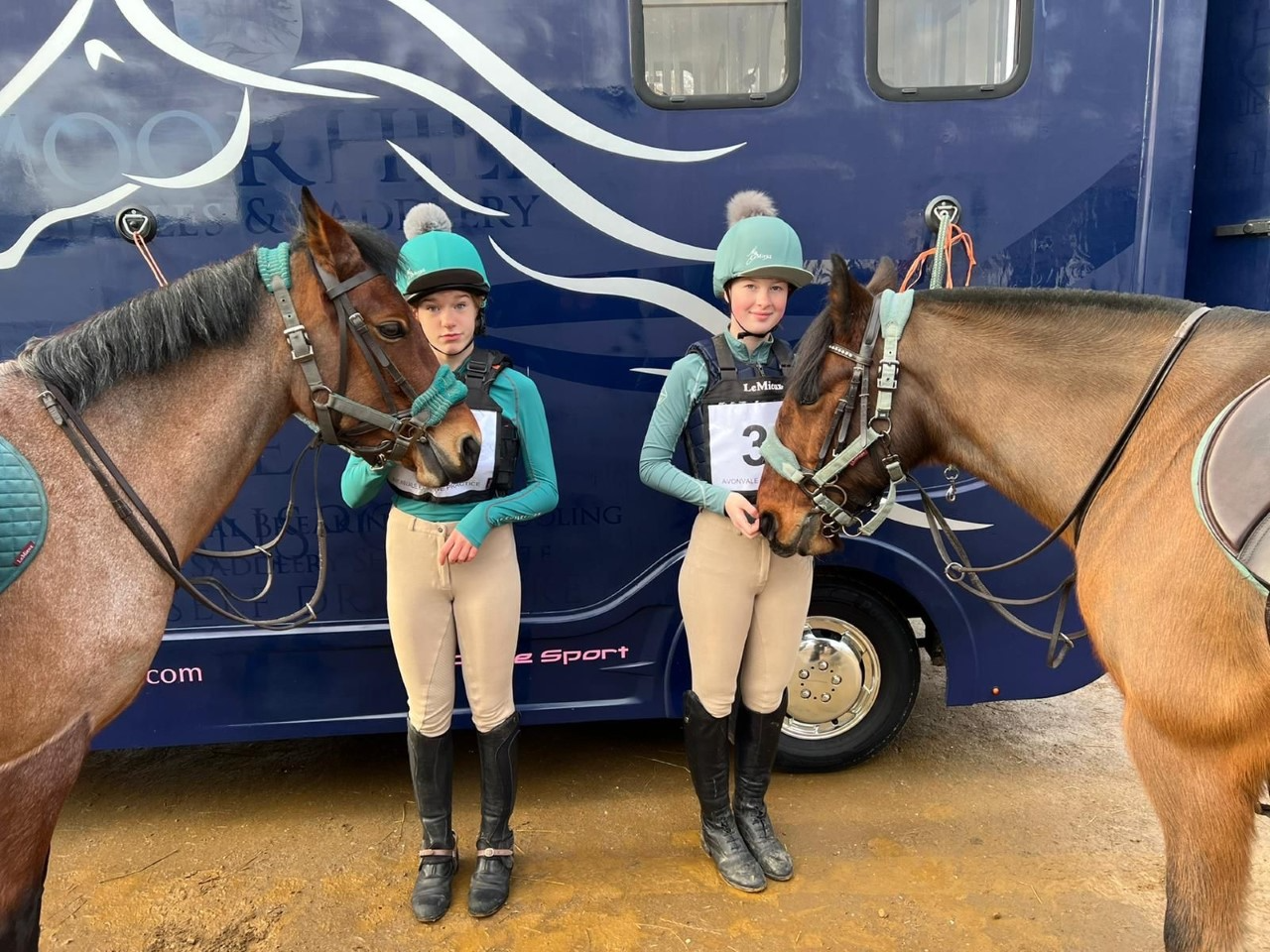 Annabelle came 2nd in the NSEA Dressage County Novice qualifier at Allens Hill. Luckily it stopped raining for a few minutes for her test! Annabelle is competing at the Pony Club Championships in August.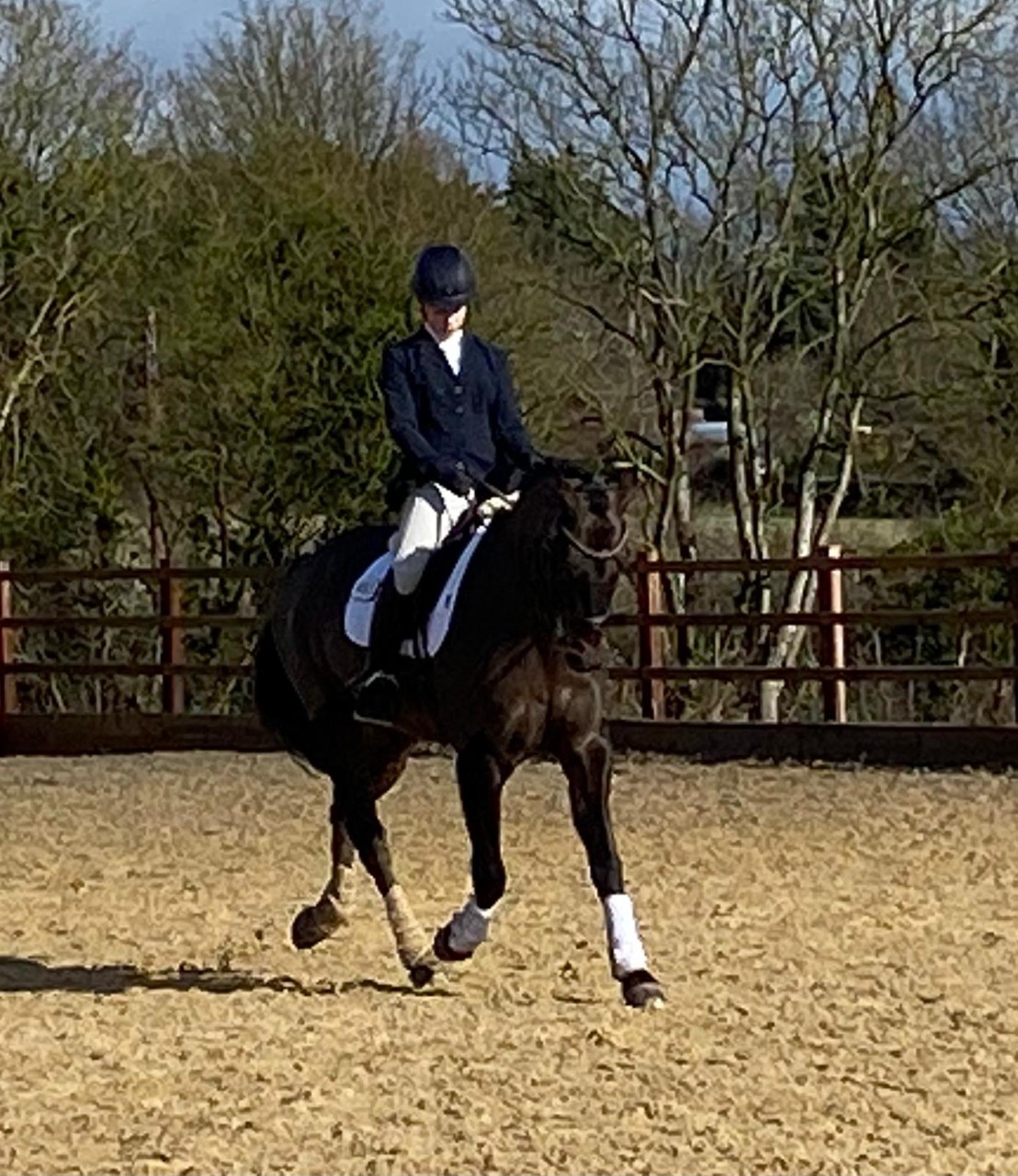 Olivia came 5th in the JC/JA handicap at Southview 148 pony prem with VMS Dion Cruise. But the highlight was a 2nd place in the 120cm restricted Open with a new ride. She has been working so hard to build a relationship with her pony over the past couple of months and they thoroughly deserved their place.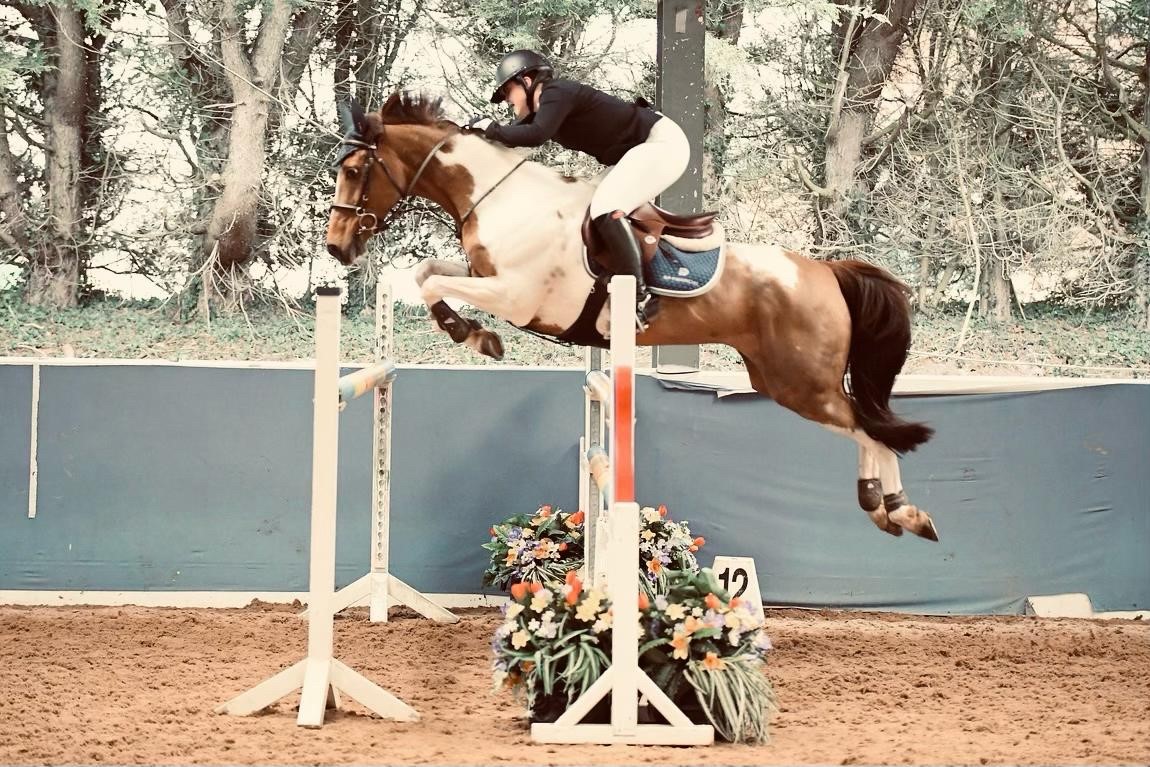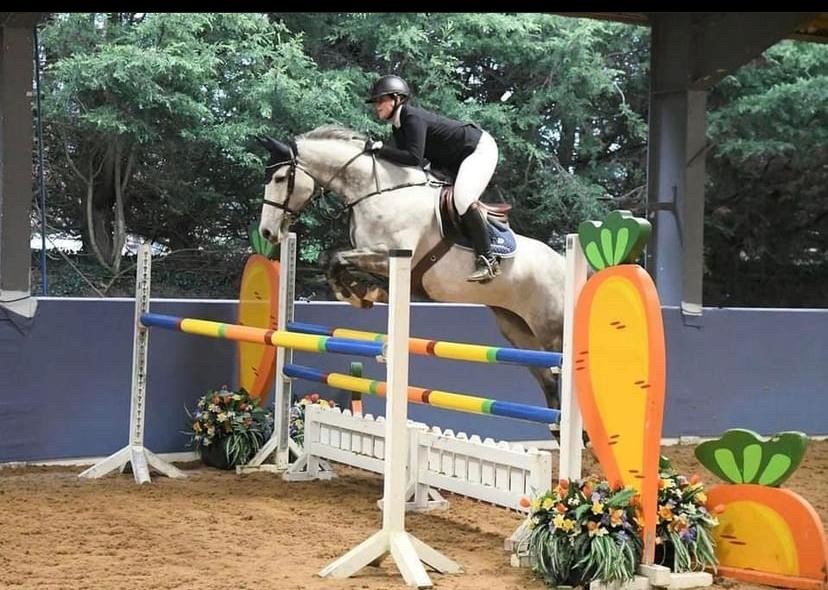 Riding for King's, Eloise came 4th in the 70/75 Showjumping at Allens Hill, then stepped up in height (and placing!) to come 3rd in the 80/85.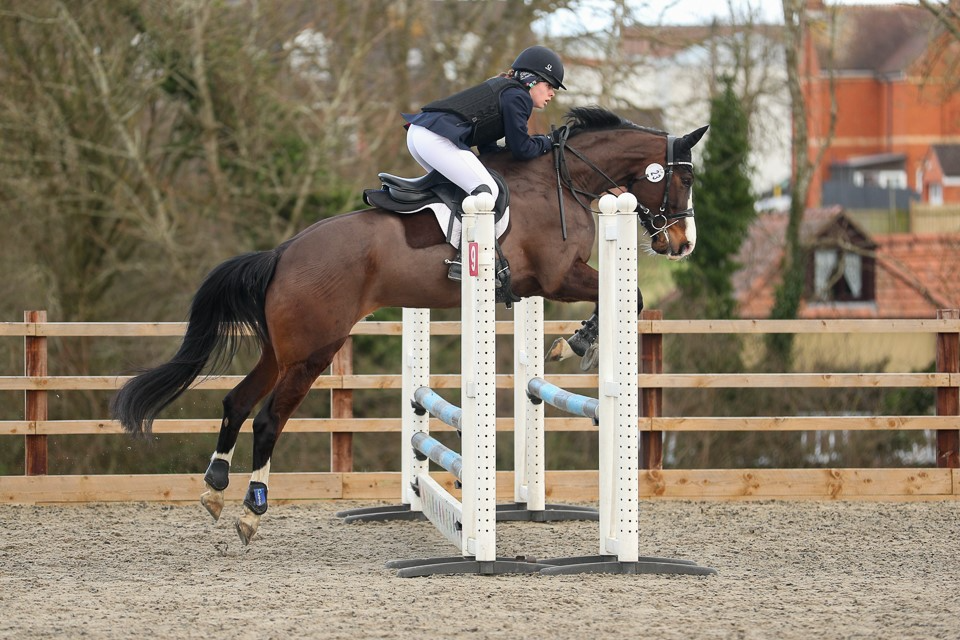 Arabella came 3rd in her first Foxhunter! The Foxhunter class is for horses that have won less than 700 British Showjumping points and has a start height of 120cm. The finals are held at Horse of the Year Show. (Her younger sister Mila also did well, including equal 1st on both her ponies in the Stepping Stones, and 8th in the British Novice, riding Primrose).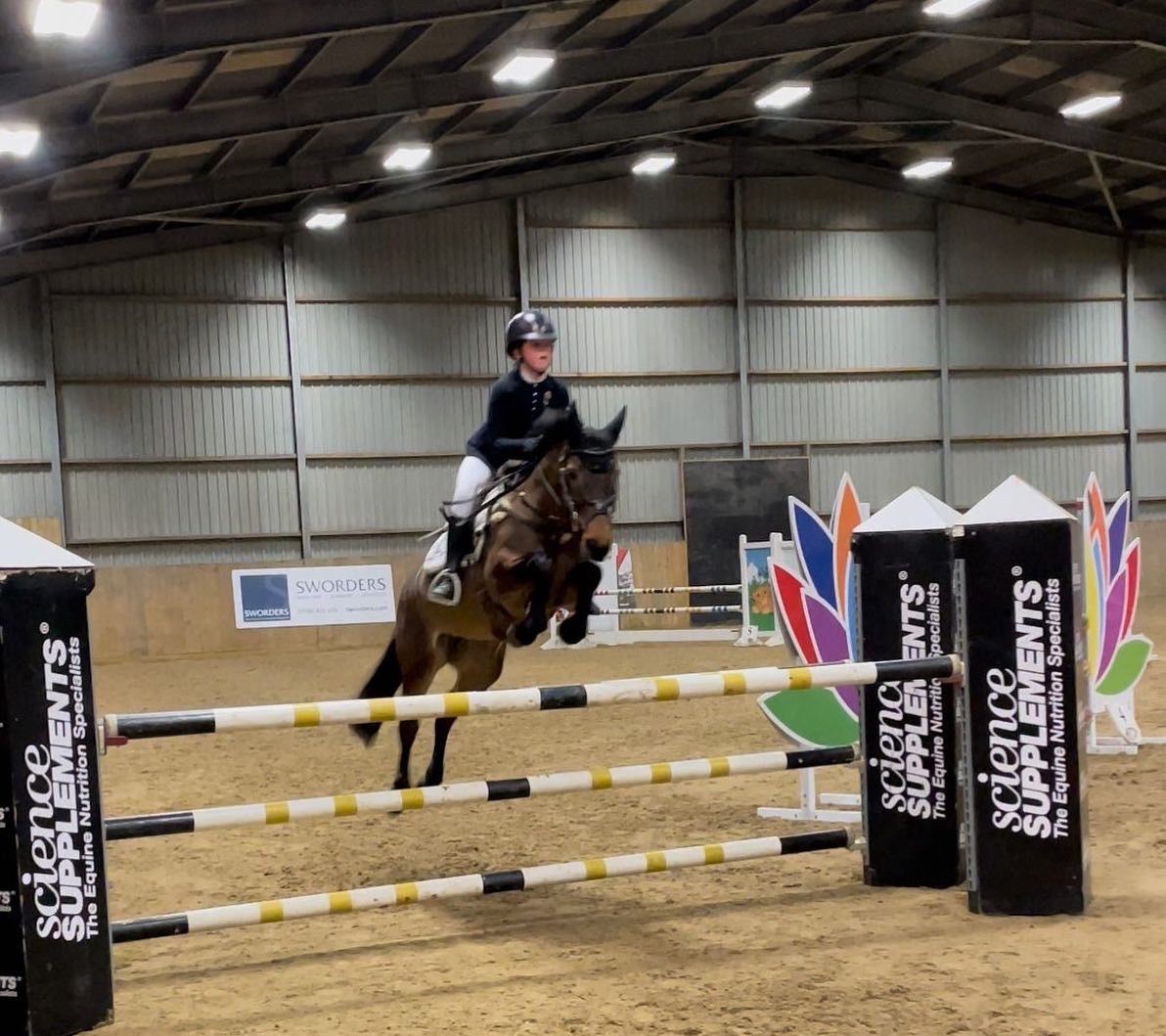 Gemma won the National Schools Equestrian Association (NSEA)'s County Novice Championship on BKS Giselle at Hickstead. She was selected for the British Dressage Foundation Academy, talent pathway for youth riders for Team GB selection. Over Half Term, Gemma and Giselle represented King's High at the NSEA Dressage Championships, and came fourth, riding a Novice test.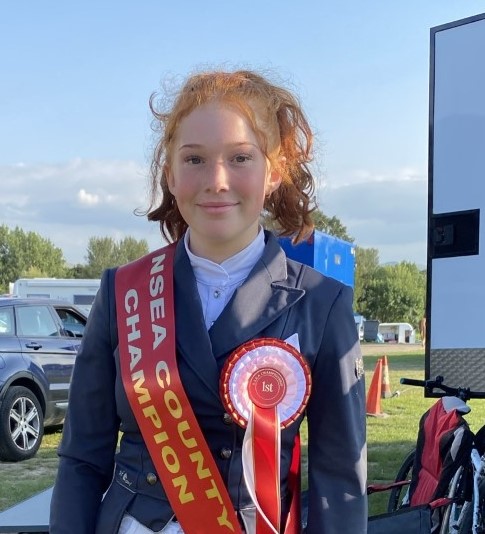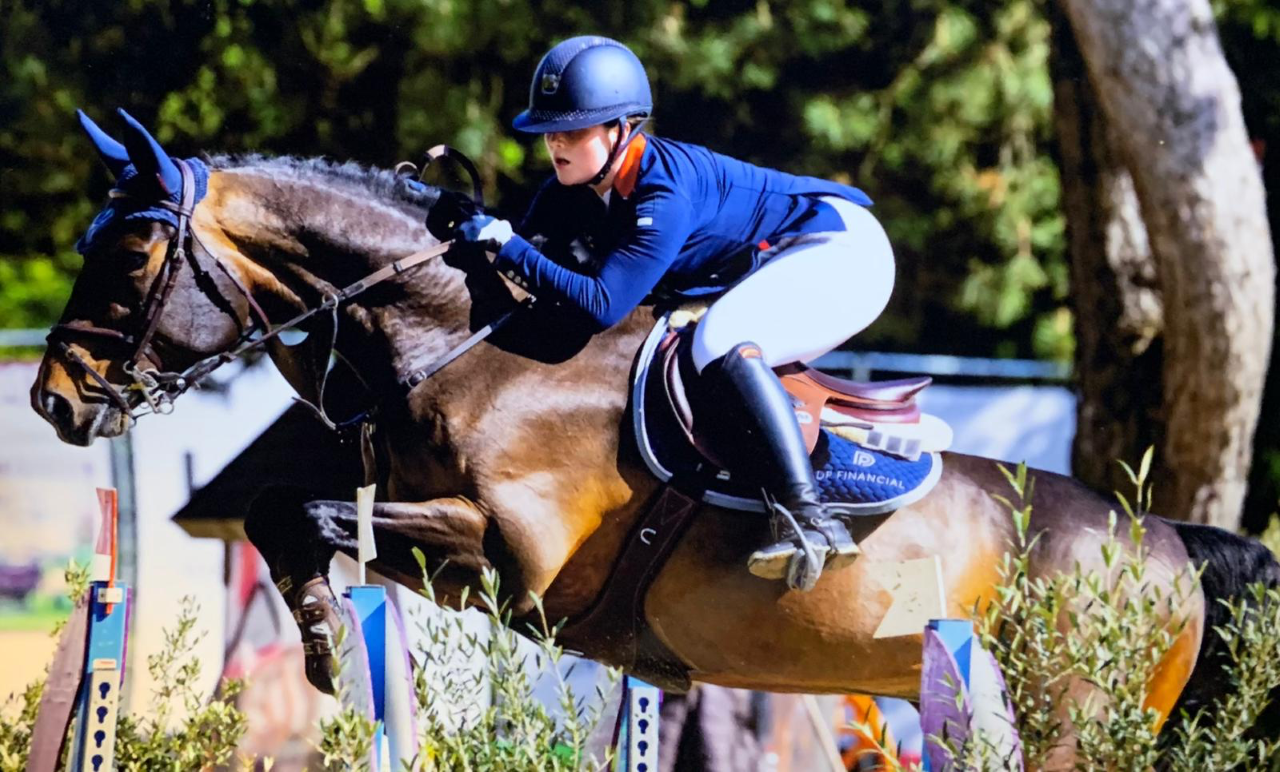 Olivia (above) competed for GB in the Nations Cup at Wierden in Holland.
Below: Pony Club Champions - Tillie and Purdie were 2/3 of the winning Warwickshire Hunt Pony Club Junior team, defending their national title in the Blue Cross Pony Club Horse & Pony Care Championships. Tillie completed the double the following day, as the youngest member of the winning Senior Championship team.
Back on their horses, Purdie won an 80cm Show Jumping and Tillie had her first affiliated British Showjumping win on Lulu at 1m. She also moved her up to 1.10m, and jumped 2 double clears for 7th and 3rd in these adult classes.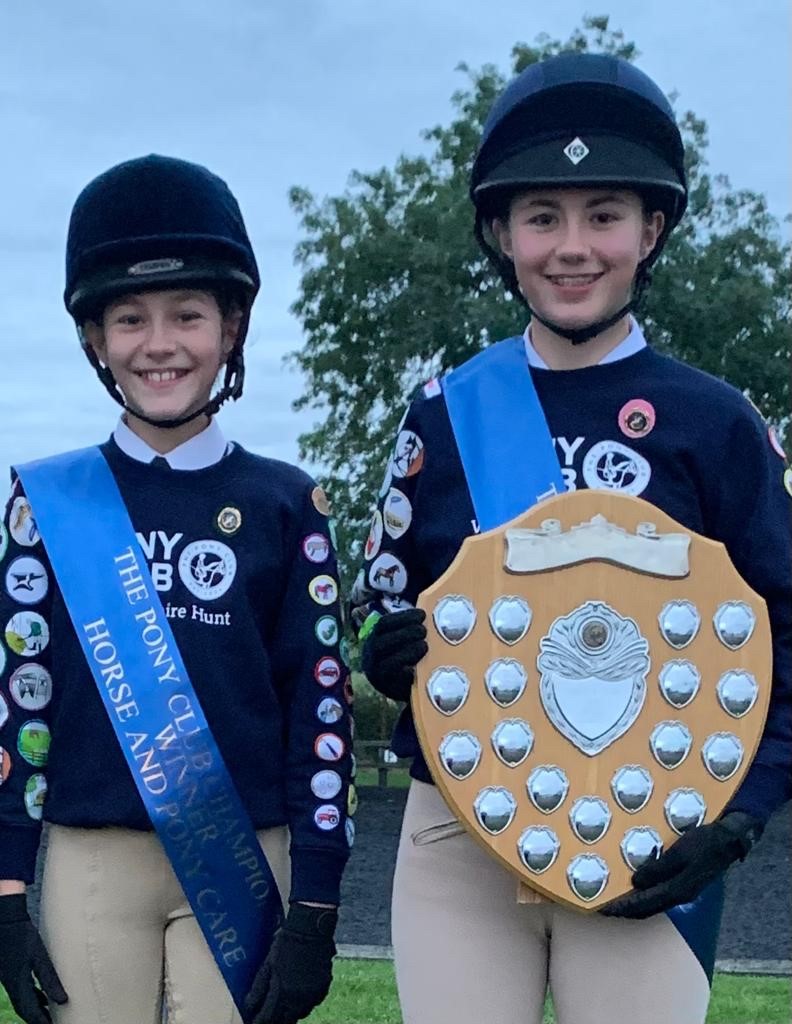 Arabella did brilliantly, riding three very different ponies through the week at British Showjumping's Home Pony Show. She had placings on each day, including 'mega' Archie's 3 double clears to win 1st on Day 2. Her first big show together with her pony Mabel resulted in 4 double clears, and she is looking forward to exciting partnerships for next year.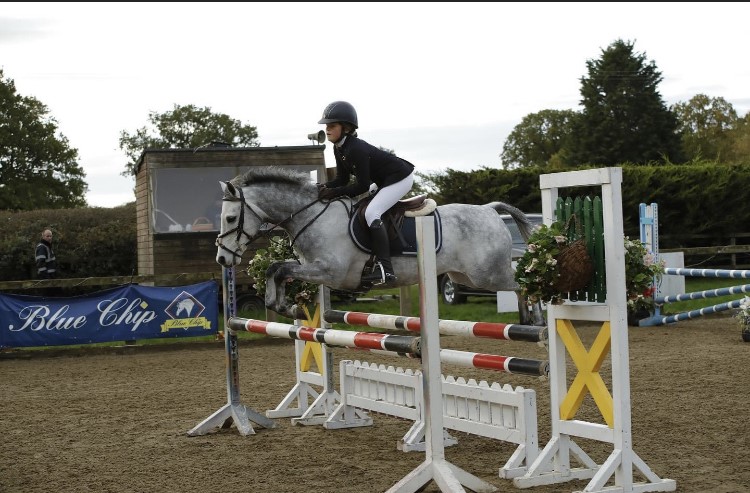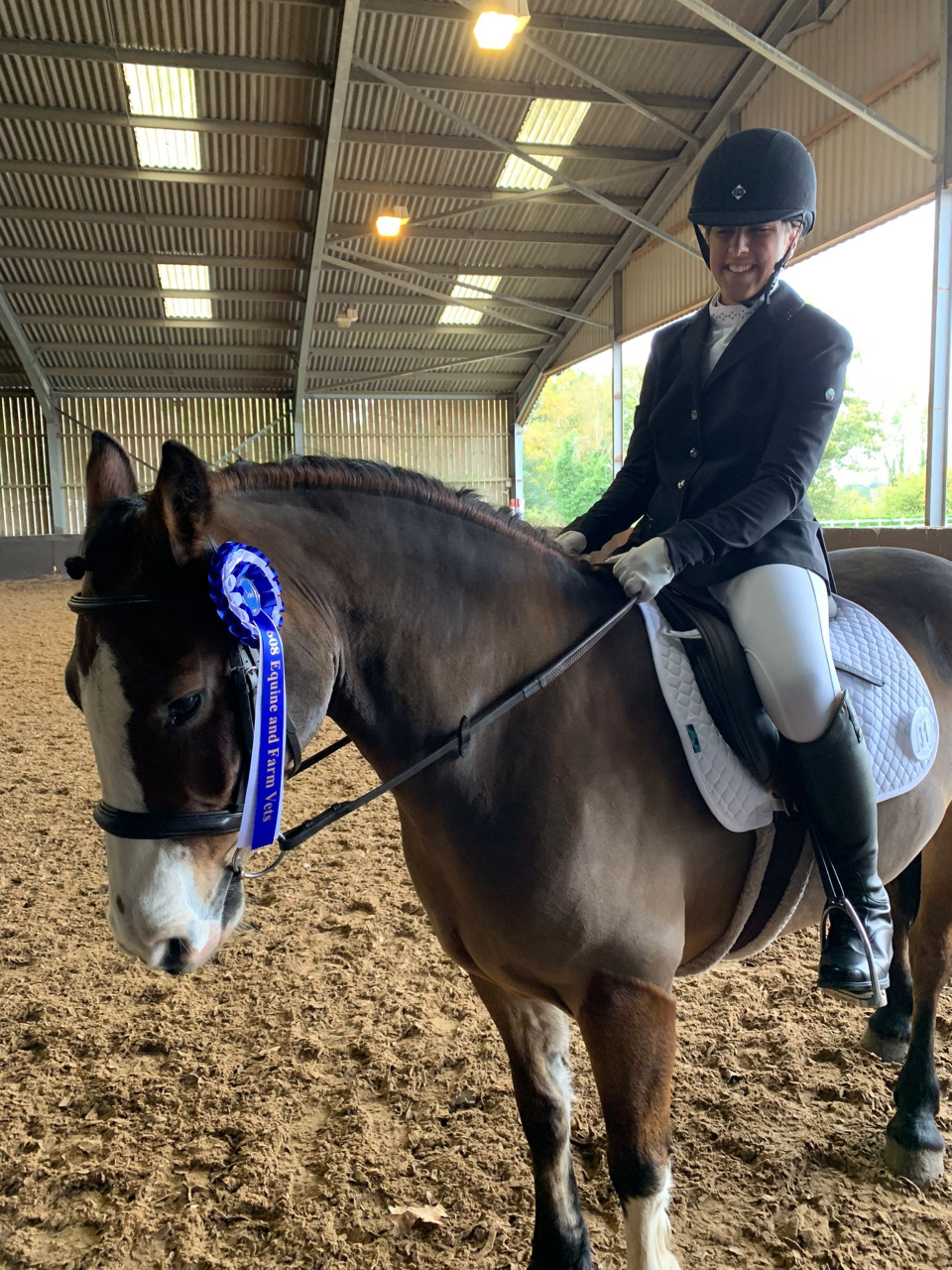 Congratulations to our new competitors - Sofia and Delia qualified for Solihull Summer Championships and the second round in the Trailblazers qualifier! In her first competition, Lilly came fourth in her first ODE at Solihull Riding Club. Other super-keen Equestrian Club members include Eloise, Bella and Olephia.
Jess rode in the NSEA 90/95cm Eventer Challenge and came 9th out of 65!. She had a double clear and no time faults, so had a fabulous round.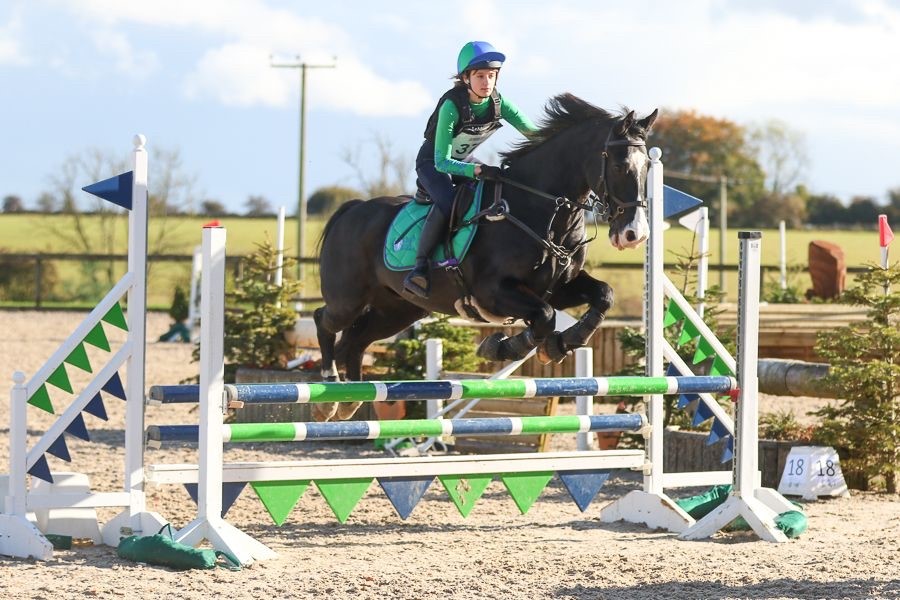 Arabella, Annabelle and Tillie competed in the Schools Equestrian Games National Championships at Calmsden, Arabella and Daisy May finishing 10th. Pictured here with Sam Hadley, our Equine Sports Co-ordinator.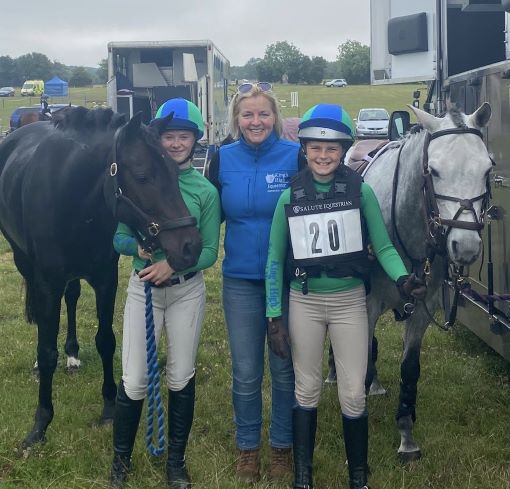 Isabella competed for Great Britain (Individual Show Jumping) in Paris (placed 3/5/6), Monaco (won twice) and Valkenswaard (won twice).
Bella qualified for the Trailblazer Championships, winning the 85cm Showjumping class at Stoneleigh Park.
Lily and Monty (below) competing at Solihull One Day Event (placed 4th).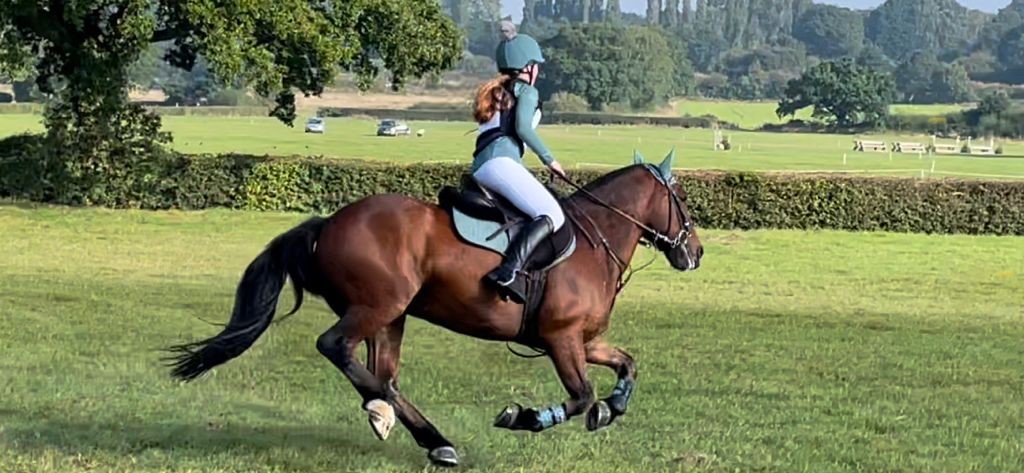 Equestrian Captain, Siena (below) was televised live on Horse & Country TV, competing at Lincoln (Team 3rd, Individual 9th).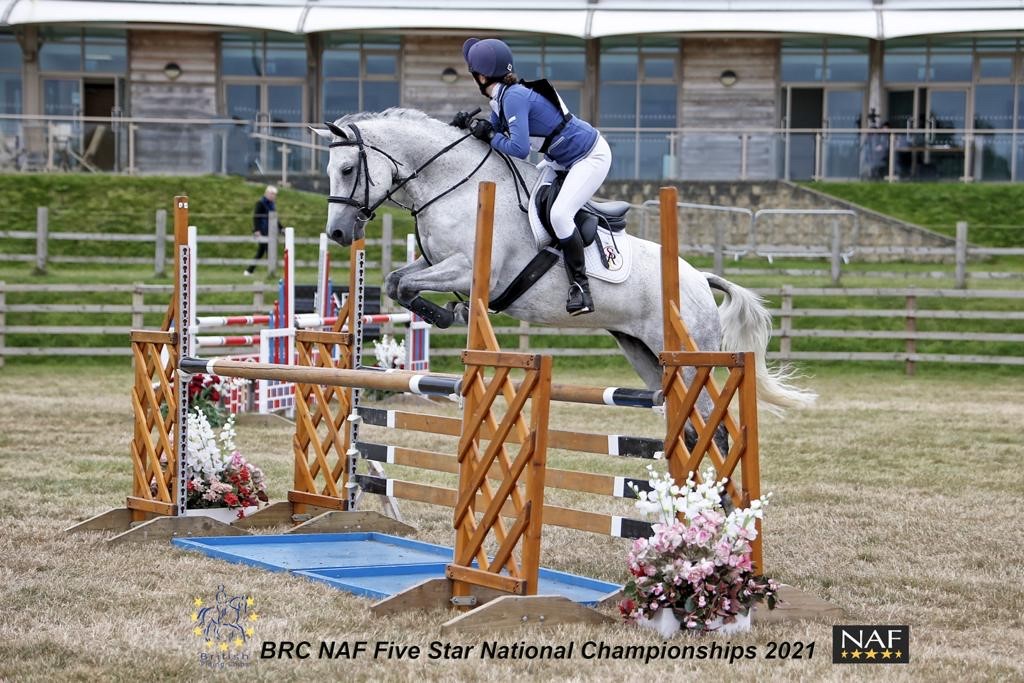 Tillie and Purdie made up 2/3 of the winning Warwickshire Hunt Pony Club Junior team at the Area 7 Horse and Pony Care Team, to go forward to defend their 2019 National Champions title. Tillie also qualified for National Championships with the Senior team, and was 2nd in 100cm One Day Event at Solihull.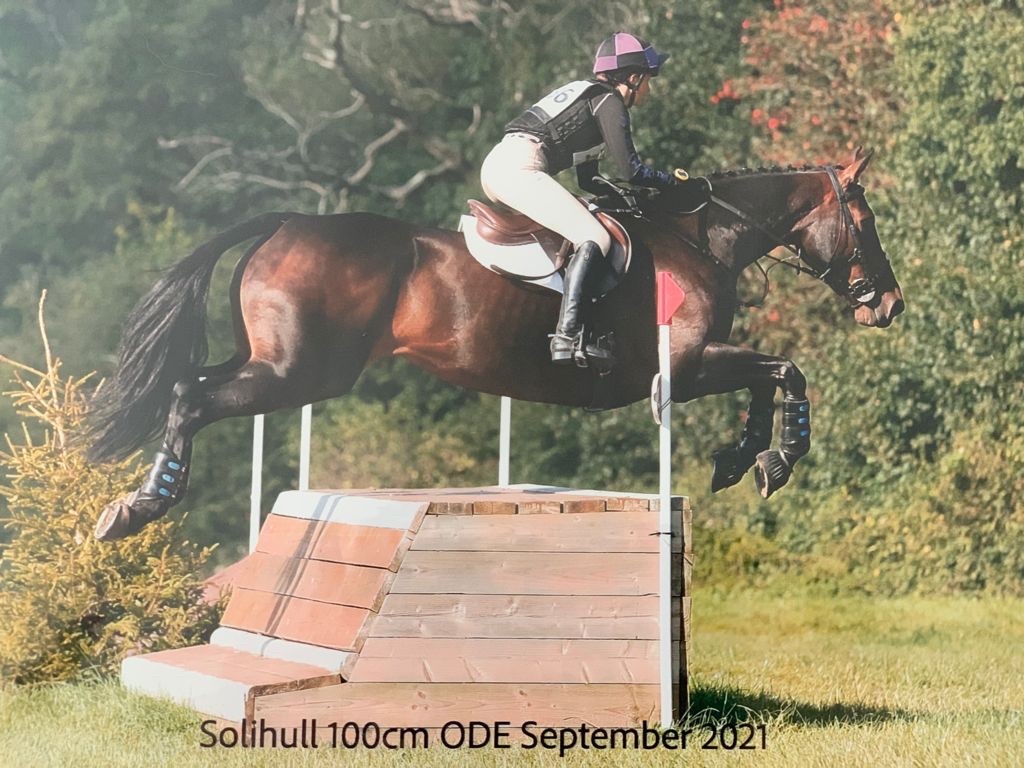 Jess (below) competing at NSEA Rectory Farm in the 90/95cm class.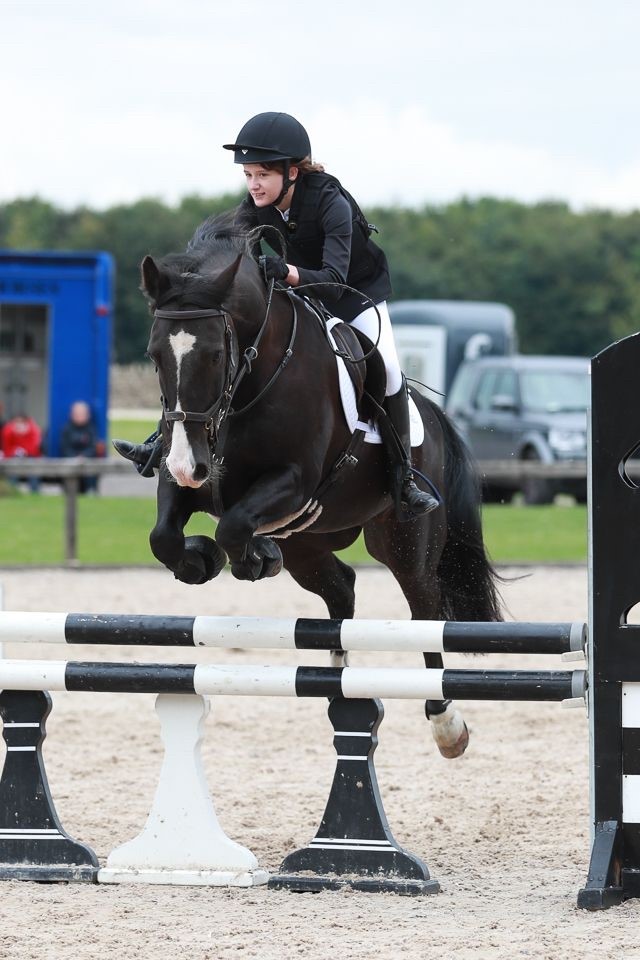 Georgia (below) and her pony, colour-co-ordinating rosettes!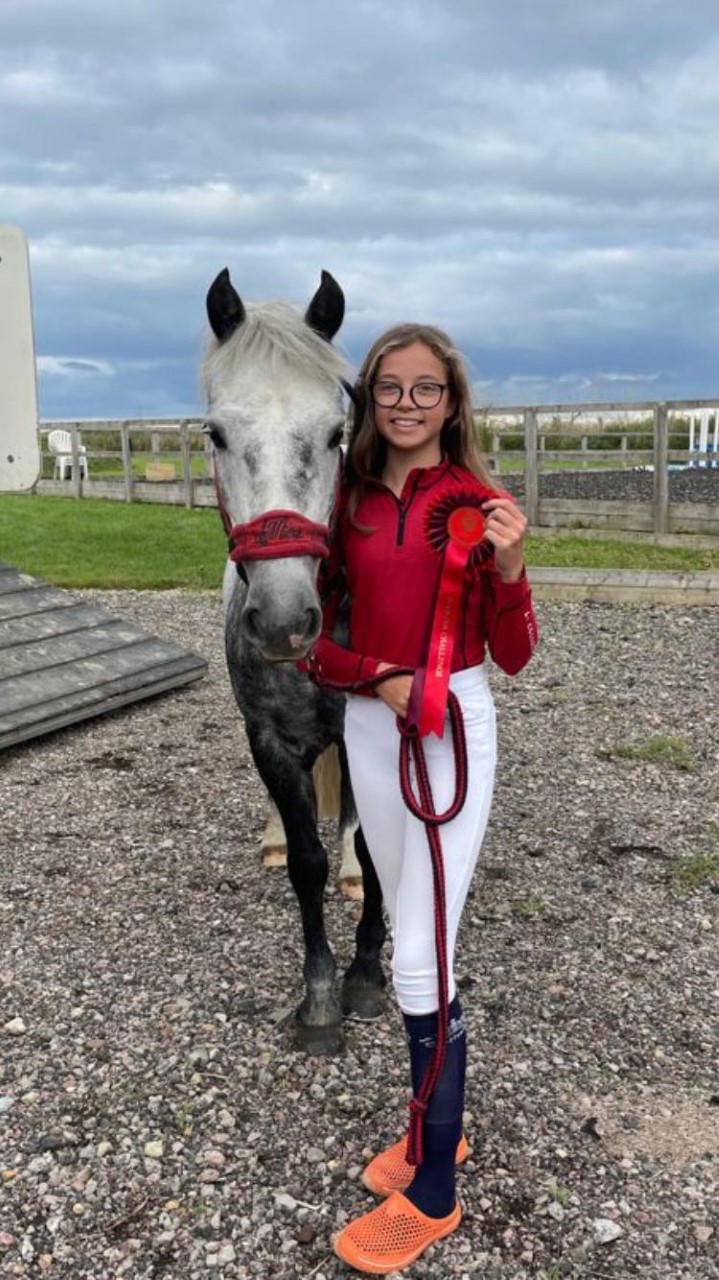 Annabelle (below) won Area 7 Pony Club Dressage qualifier, to compete at the Pony Club Championships next August.