King's High GCSE Results 2021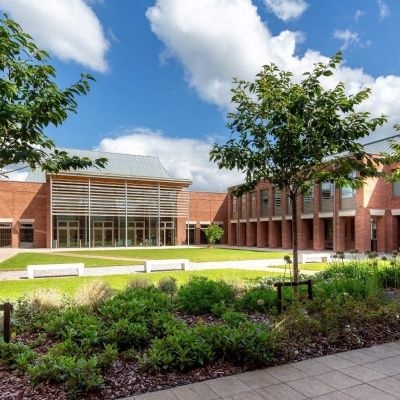 We are incredibly proud of all our GCSE students as we recognise the exceptional achievements of our changemakers of the future at King's High. They truly epitomise the Spirit of King's. Spiritus Reget.
Over 90% of our students achieved Grades 9-7, with over 72% achieving Grades 9-8. Amongst the outstanding personal achievements, 36 students were awarded 10 or more A* Grades across a broad range of subjects. STEM continues to thrive at King's High, with particularly strong achievements across Maths and Sciences; with Chemistry and Biology being our two most popular A Level subjects.
Dr Stephen Burley, Head Master of King's High commented, 'I am delighted with today's GCSE results which reflect so positively on the hard work and commitment of our students. They have had a truly exceptional and very challenging experience through the GCSE years due to Covid-19 and I am very pleased that we are able to celebrate their success today. They have been preparing for examinations and assessments for a very long time, and, following numerous challenges and the delay of their mock examinations, have had to adapt to changing and unpredictable circumstances. They have risen to these challenges and, thankfully, their hard work, talent and resilience has paid off with outstanding GCSE results.
King's High has a long tradition of academic excellence: our Year 11 students have embodied that spirit of scholarship. Today is our opportunity to congratulate our students and to celebrate their achievements as they look ahead to an exciting sixth form experience.'
Richard Nicholson, Principal of the Warwick Independent Schools Foundation added, 'This has been a tumultuous two years for Year 11 students. Our Foundation schools' pupils have shown exceptional determination in the face of the Covid-19 pandemic and the impact that has had on the process for the awarding of GCSE grades. Their results today are testament to their hard work and resilience, and the support of their teachers and families. Our pupils are exceptionally well-prepared for their sixth form studies, and we look forward to starting that exciting journey with them in September.'